Articles
20 Best Free Magento Themes You Should be Using in 2019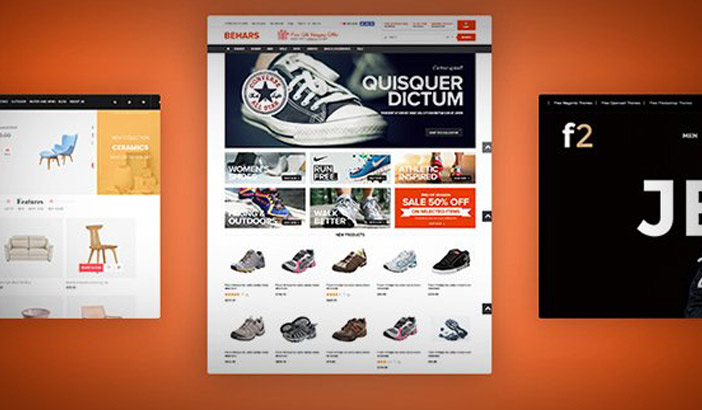 If you own an online shop, develop ecommerce websites, or just have stakes in the ecommerce industry, you'd know how important themes are for the success of your online business. In 2019, there's a lot you can do for your online store to make it the best year because we're giving you a list of the best free Magento themes available online.
Check Out Our New Article On Magento 2 Free Premium Themes 2019
Choosing the wrong Magento template can drive your customers away, while the right one can help your store be more popular amongst your audience. And if you can get those themes for free, it's the icing on the cake.
Finding the best Magento themes isn't an easy task though, and we understand. This is why we have done the needful for you and made this list of the best free Magento 1 and Magento 2 themes you should be using in 2019.
Here is the list of Free Magento Templates you needed and that you should share around as well:
Best Magento Themes
Ebajes – HaloThemes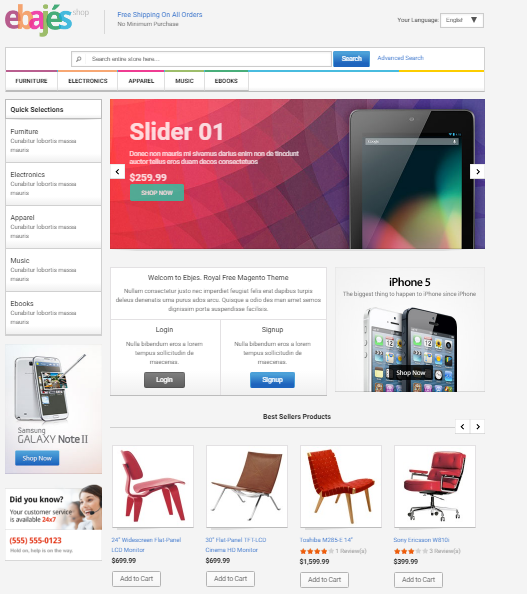 With a clean and elegant look, Ebajes will improve your online store's experience by a huge margin. Apart from all the standard features that come with Magento themes, you can also empower your website with HaloThemes extensions. Here are some of the great features this free Magento template has to offer:
Responsive Design
Grid 960 CSS Framework
Included Filter Products
CSS 3
HTML 5
This Magento ecommerce theme is perfect for anyone who is into selling electronics and other household gadgets. With its techy and futuristic outlook, you can empower your Laptop Shop, Computer Shop, and any online tech store with Ebajes and take your ecommerce game up a notch.
EM Titany – TitanyShop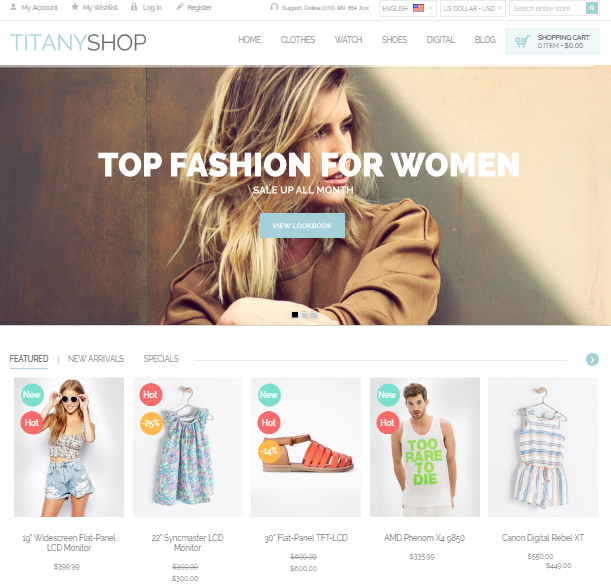 EM Titany is a clean looking theme that will make your shop look appealing to the eye and give you enough functionality to do what you desire. EM Titany is one of the most fluid and customizable Magento themes on this list, this Magento responsive theme will give you an edge over your competitors. Here are some of its features:
Visual Content Editor
Bootstrap
CSS 3
Cloud Zoom
Ajax Cart
Being a highly customizable Magento theme means you can utilize it for whatever industry you operate in. Its elegant looks are really attractive whether or not you are selling apparels, electronics, or furniture!
Ves Bakerop – Venustheme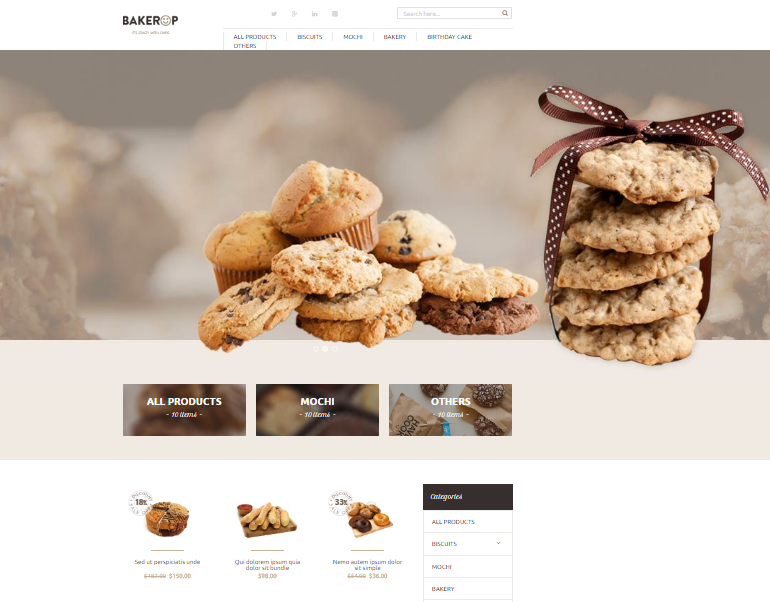 Venustheme has another creative theme for you that has an amazing design scheme. With standout colors and sliders that grab attention, Ves Bakerop, with its neat and clean layout will certainly help your website look great. And of course, it has some great features that you'd expect from a well-built theme:
Responsive Design
HTML5
CSS 3
Stunning Sliders
SEO Optimization
As the name suggests, this free Magento template is particularly for you if you own an online bakery! With a choice of chocolate colors and appealing schemes to explore, your bakery will see its sales surge to new heights if you have this theme installed.
Related: How to Improve Magento Performance
Free Fashion Theme – Gala Eva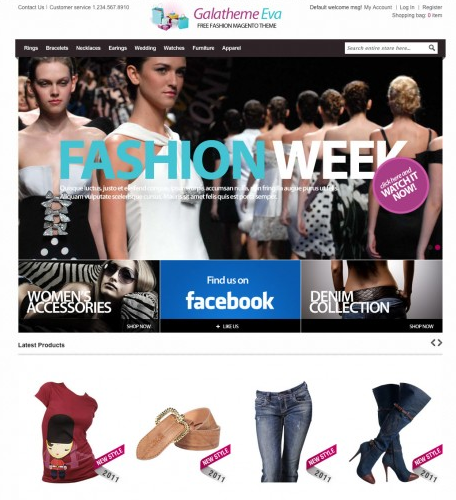 If you want a free Magento theme that is swift and lenient for non-coders, 'Free Fashion Theme' is your saving grace. It boasts an assortment of exciting settings that enable you to configure background colors, images, fonts, text colors, banners, and image slideshows with relative ease. Some of its other great features include:
Powerful backend settings
Image slideshow 20+ transitions effects
Configure product image sizes at the backend
Easy install with Magento Connect Manager
Products slider
Even though this Magento ecommerce template is mainly tailored for fashion sites, its clean and simplified design and powerful options make it an ideal fit for any other type of site.
Free Absolute template for Magento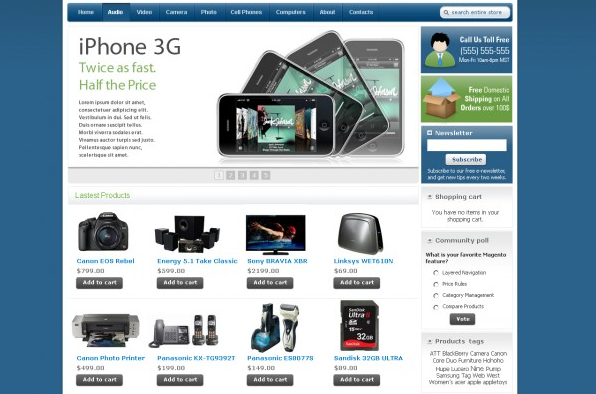 Magento Absolute Theme was one of the first free themes that were created for the platform and ever since then, it has over 20 compatibility releases as well as updates. It is well-known for its features such as:
Product slider
Compatible with Magento 1.4-1.9
Easy-to-change colors
Easy upgrades and customizability
Product preview module
Over thousands of support requests have been answered on the fly and now this theme is compatible with any Magento upgrade.
Classic Theme for Magento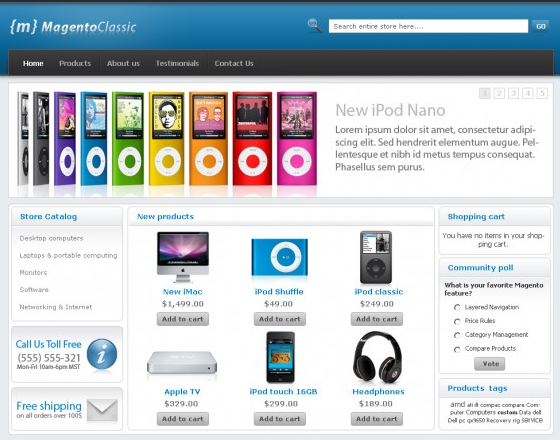 With over 250,000 downloads, 25,000+ customers, and over 3-months of free support, it is no wonder 'Classic Theme' is one of the more popular themes in Magento 1's library. And if that's not enough, then perhaps the following features can help you decide:
Powered by CSS3
Compatible with Magento 1.4-1.9
Easily upgradable and customizable
Free updates
Simple color changes
Let's not forget the goodies that you'll find with its extensions and templates, especially since they are:
100% open-source
1 year of free upgrades
14-day money back guaranteed
Easy to install and use
Grayscale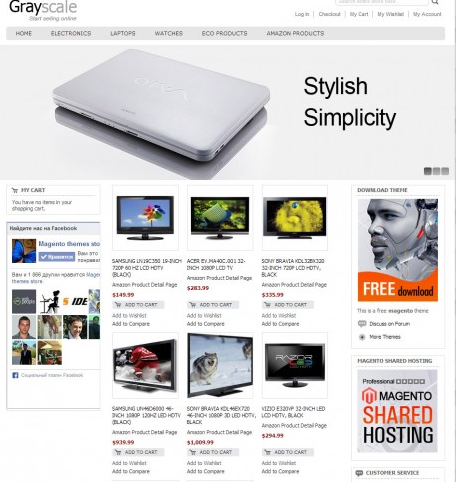 Grayscale is another basic Magento 1 theme that packs an arsenal of options and is sleek in design. Its elegant colors make it suitable for jewelry, electronics and accessories stores. It's features that stand out are:
Homepage image slider
Horizontal product/categories menu
Admin-side-manageable banner slider
Newsletter sign-up block
Shopping cart sidebar
The professional templates and premium extensions that come with it are the elements that will give your site the unique flavor it needs.
Mobile Shoppe – A Responsive Magento Theme by Creative Glance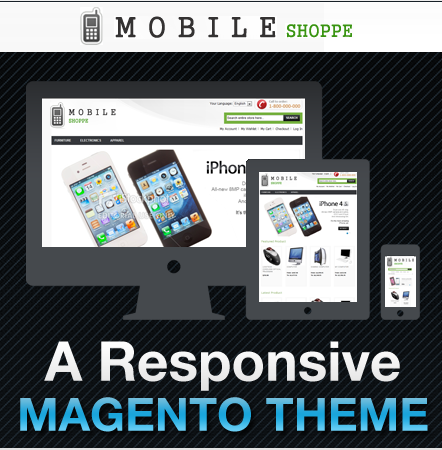 Mobile Shoppe is not only responsive, but highly scalable and quite simple in design and usage as well. It is precisely the kind of theme that works in an environment where mobile usage is on the rise. Here are a few features that make this theme rather awesome:
Works well for landscape and portrait view of iPad and iPhone
User-friendly navigation that works fluently on all browser on any resolution
Easily readable on all devices
Quick loading on mobile screens
Works with every Magento feature
An omnipresent site is a way it's supposed to be in the timeline that we thrive in today.
Free Theme Women Fashion by Pagayo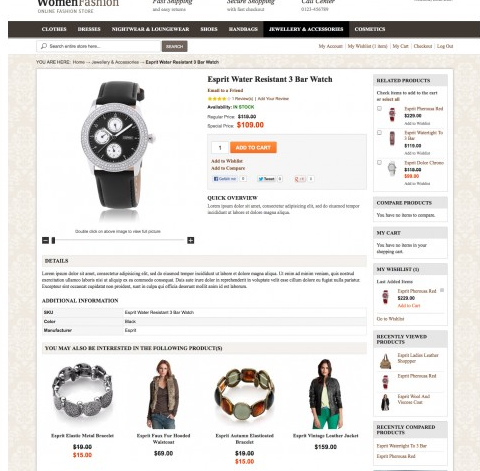 If the name of the theme didn't already give it away, then you should know that this is purportedly for fashion sites catered towards women, when in fact, it can be for any fashion site in general. Here are some of the other big highlights of the theme:
Homepage slider
Social sharing buttons on product view
Easy installation and customization
100% open-source
SEO-optimized
Computer Store Template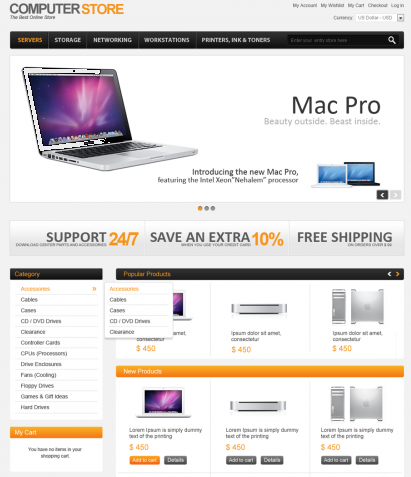 If you specialize in selling computers and other electronic devices, then you've struck rich with 'Computer Store'. It's simplistic gray and orange color is exactly what computer owners are looking for. You'll love it for its:
Clean design
Bootstrap powered
Integration with Quick View extension
Responsive design
100% open-source
Best Magento 2 Themes
F2 – Templatemonster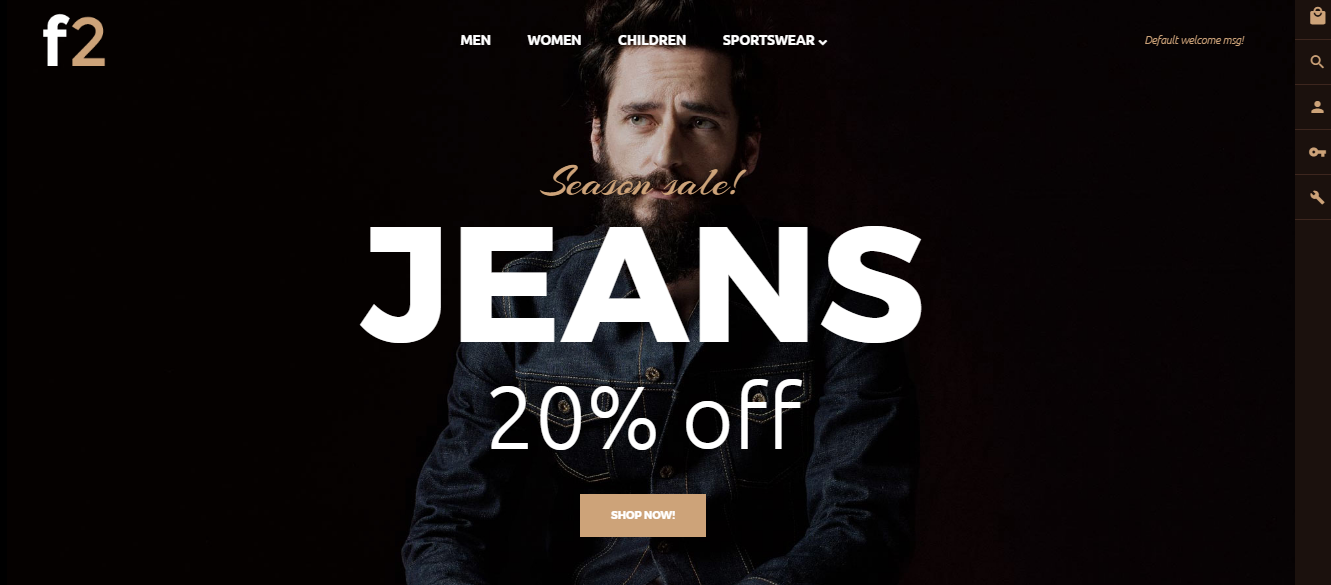 F2 Magento 2 theme has been designed keeping in mind the latest trends on the web. Not just in looks though, it also offers functionalities that are hard to find in other free Magento themes. Some of the features you will find in F2 are:
Responsive Design
Cloud Zoom
Sliced PSD
Drop Down Cart
Tooltips
These are just some of the functions you get with F2, but you can expect a lot more. It is perhaps the best theme for you if you operate in the clothing and fashion industry, so be sure to check it out!
FreeGo – Solwin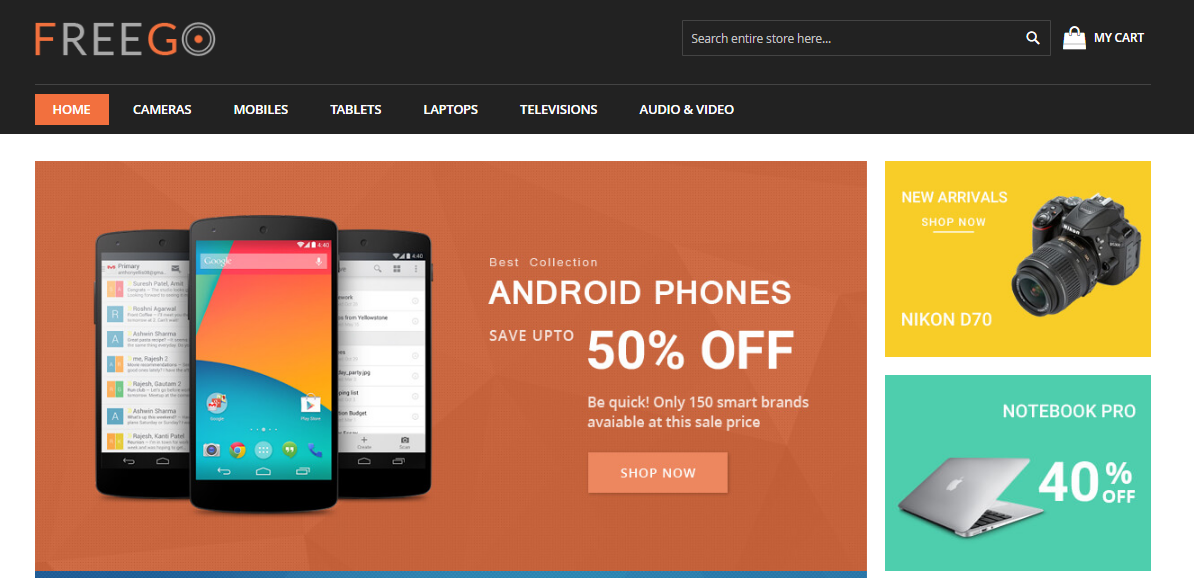 A fully responsive Magento 2 theme with an elegant – and minimalist design, this theme is highly flexible with easy to customize options. The backend panel is powerful enough to help you build a fully functional online store in no time (depending on your expertise, of course) and improve your business revenue. Here are some of the features you get with this free Magento 2 theme:
Touch Optimized Slideshow
All Popular Browsers Compatibility
Featured Product List
Off Canvas Menu
Mega Menu
Store owners can benefit from the combination of visual appeal and strong functionality to build a website that speaks for itself. No matter what you sell, this Magento 2 theme can help you boost your sales.
Pixtron – Free Responsive Magento 2 Theme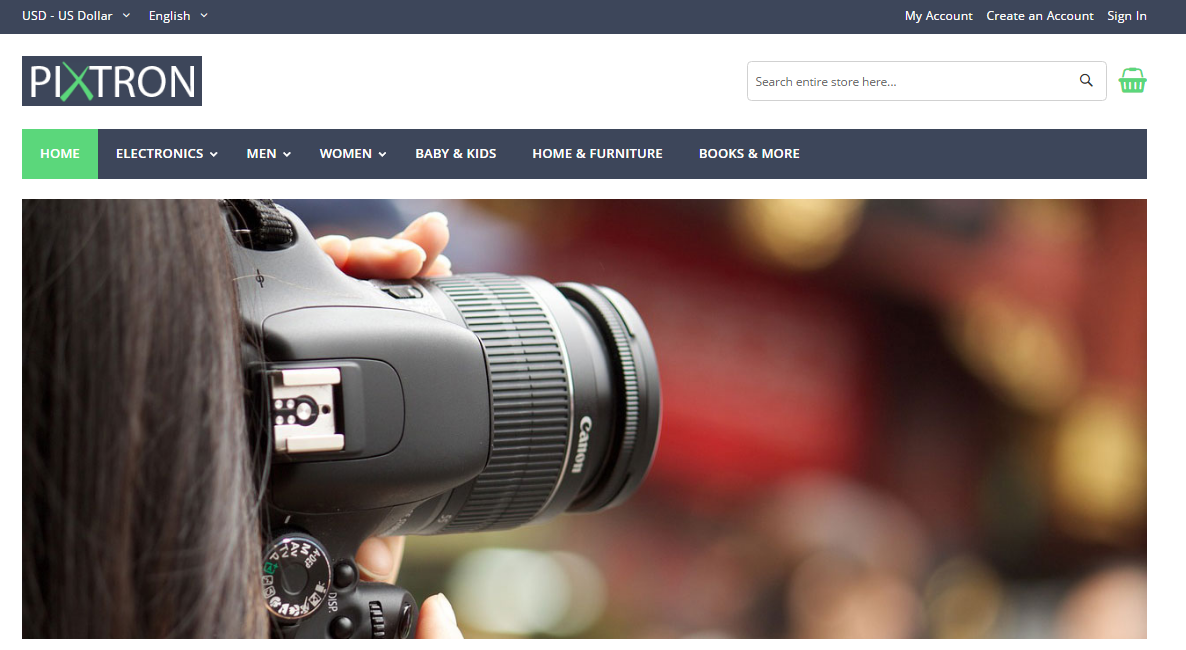 Pixtron is a free Magento 2 theme that is responsive and contains lots of customizable admin options. It has all the right features that you need to get your ecommerce store started if you specialize in fashion, bags, mobile, accessories, and others. It's key features include:
Lack of core modifications
Extremely responsive
Powerful admin panel
Touch-optimized slideshow
Off-canvas menu
A shopping site with your own image is precisely how you can avoid being generic.
Related: How to Create a Custom Theme in Magento 2.
BizKick – Free Responsive Magento 2 Theme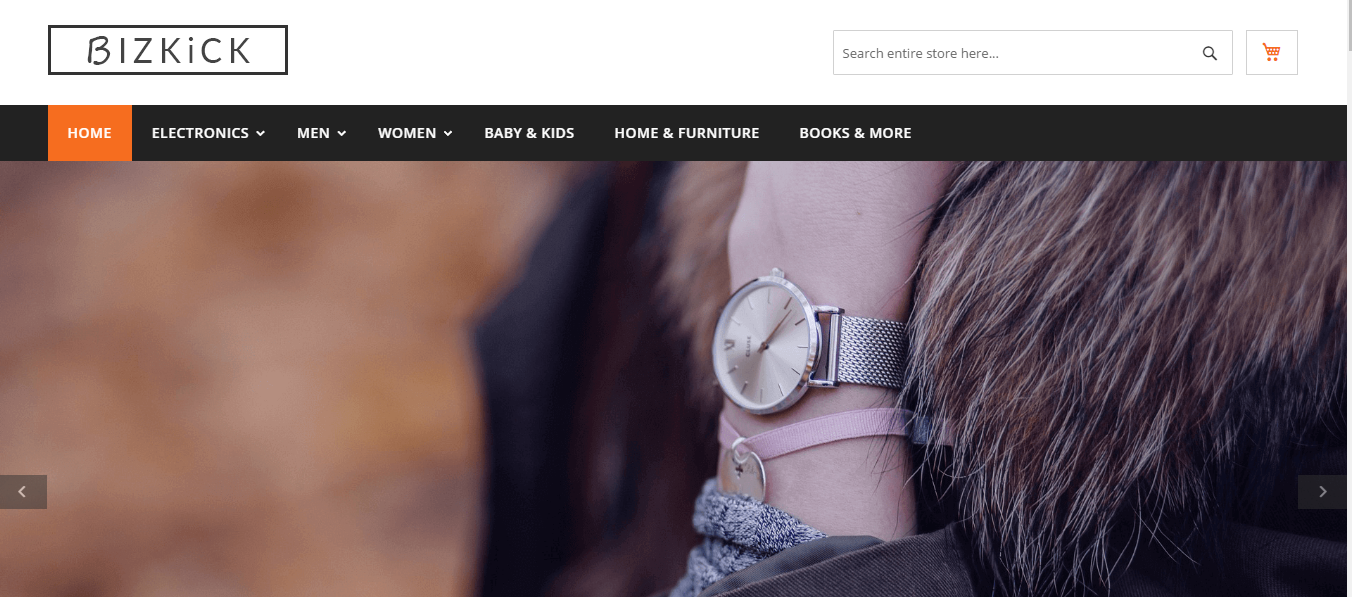 Another remarkable Magento 2 theme courtesy of Hidden Techies. This is the theme that will give your e-store that clean, classy, and professional look that will turn a lot of heads. It is essential for businesses selling bags, smartphones, fashion, and a host of other product catalogs. It is known for its:
Responsive design
Touch-optimized slideshow
Featured product list
Off-canvas menu
Powerful admin panel
Bring out the inner creative genius in you and tailor your site the way it suits your business.
Ketty Magento 2 Beta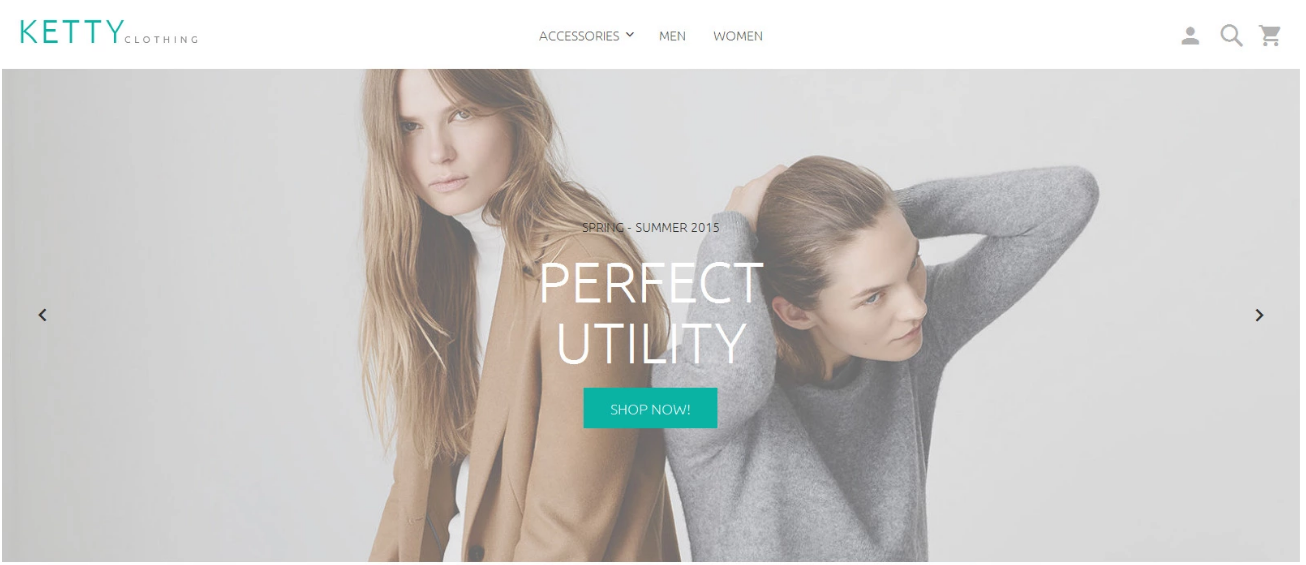 With 'Ketty,' not only will you give your online store its own identity, but you will also give it legs to stand up higher than your competition for the world to see. This Magento 2 theme earned its praise due to its:
Support for all major browsers
Responsive design
Elegant slider
Configurable swatches
Product zooming
Ves Fasony Magento 2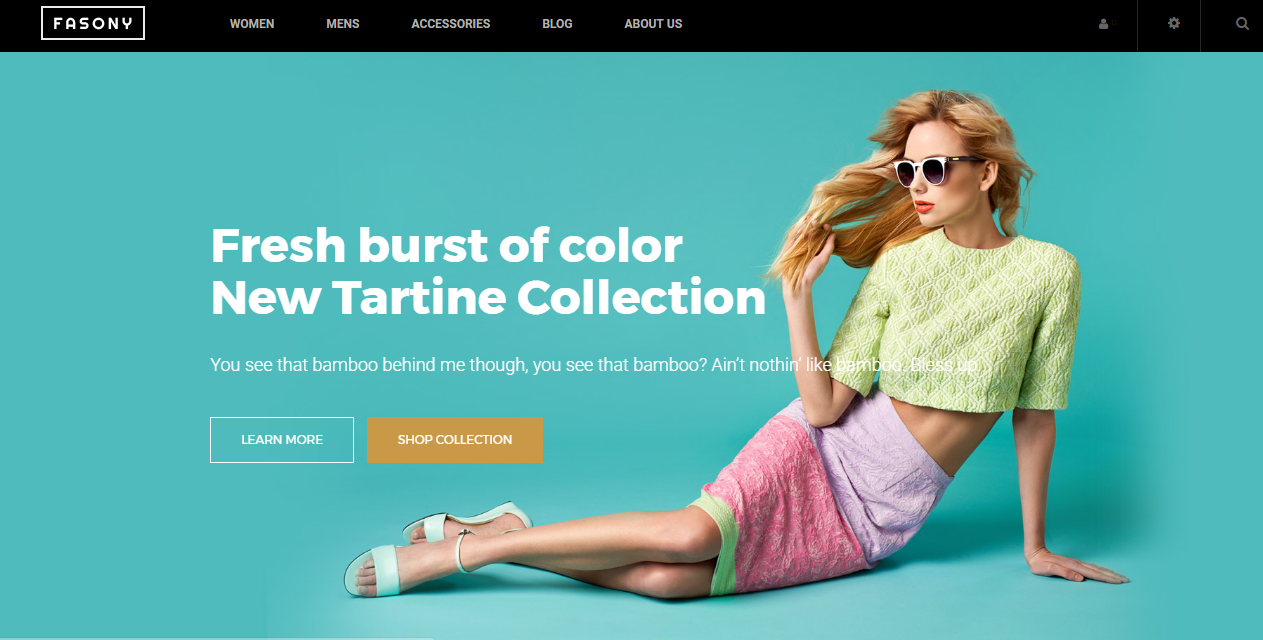 Fasony may be a relatively new theme for Magento 2, but it features plenty of pre-made layouts that are crafted to appease the customers. You can do this with the help of an image slider that can display your product images beautifully. It is also revered for its other elements such as:
Insanely fast-loading time
Touch-optimized slideshow
It's flexible and scalable to fit on the screen of any digital device
New Product list
Smart Testimonials
With this Magento 2 theme, be the star company that you are destined to be.
Necessary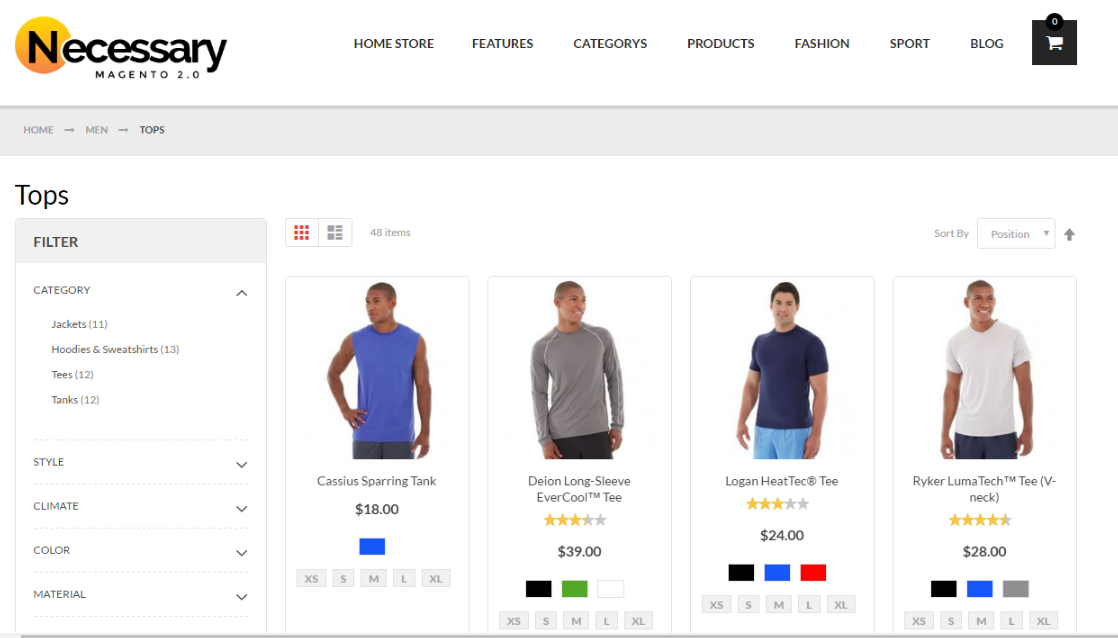 You're not going to get anywhere with just a standard theme. So this Magento 2.0 theme will do what is 'Necessary.' It is a premium theme with an advanced admin module. It will give your e-store the credibility and professionalism that would be better than what your rivals will dish out due to its:
Fully-responsive design
Visual content editor
Advanced Layered Navigation extension
Product quick-view
Ajax add-to-cart
It also includes detailed instructions on how to use the theme, widget, and extension settings.
Ves Kasitoo

Kasitoo is a new Magento 2 theme from Venus that is built for online stores that are catering towards fashion, equipment, computers, and so on. The product-oriented design will be the right bait to lure interested customers onto your site. It also includes:
A responsive design
Retina-ready function
Touch optimized deal products carousel
Off-canvas menu
Product tabs carousel by rules
Ves Yume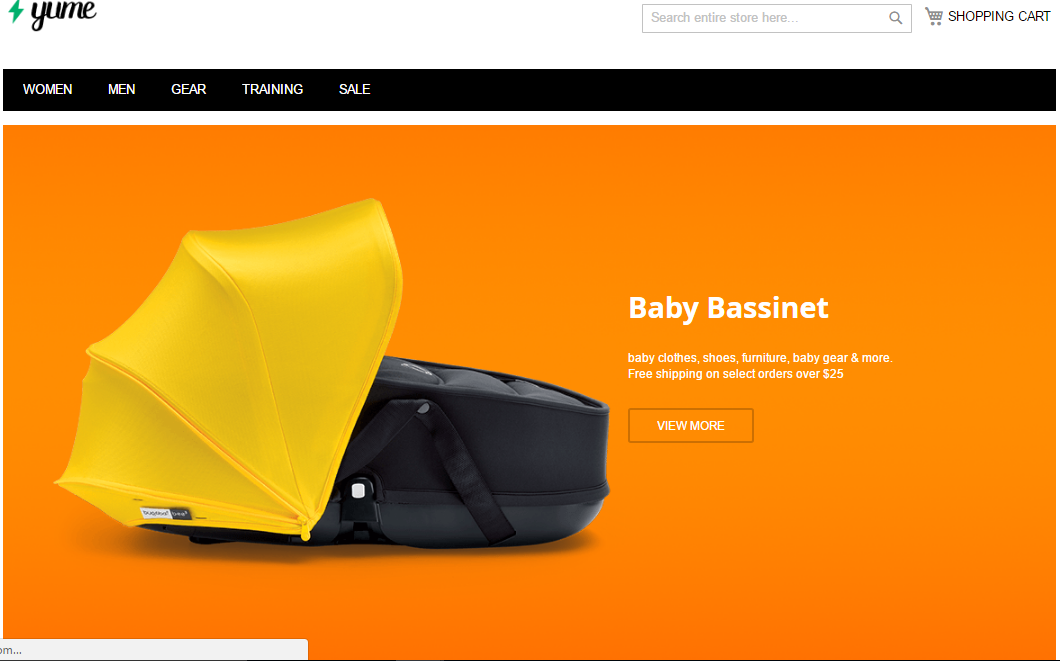 Ves Yume is destined to be one of the most advanced and modern Magento 2.0 themes to be released. The immersive and enchanting features are just too attractive to be ignored. These include:
Gallery image product detail
Font Awesome
Off-Canvas Menu & Header Link
Bootstrap 3.x Layout Components
Inherited from Magento 2.0 blank theme & use Magento 2.0 UI
Ves Need Magento 2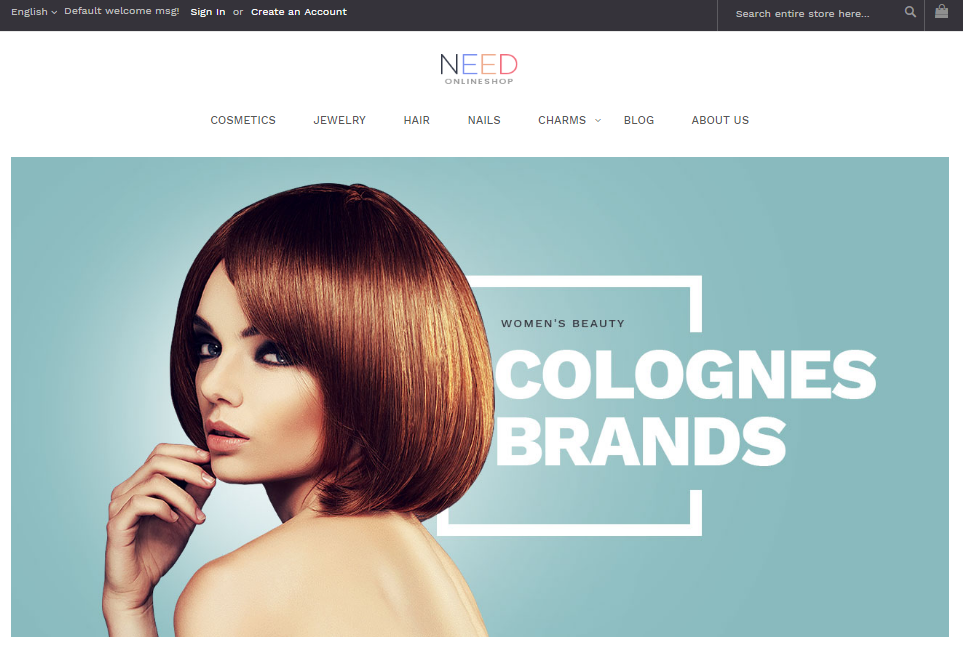 Thrilled about starting a cosmetic, fashion, or accessories store? Look no further than Ves Need. It has a clean and modern design that aims to be very popular with your customers. What makes it standout is that it's:
Optimized for mobile devices
Fast Checkout
Strong admin panel
Exceptionally fast loading
Off-canvas menu
Conclusion
While there are lots of free Magento themes in the market that can help you get started, these hand-picked Magento 1 and Magento 2 themes from our community experts will help set you on the right track from the beginning. Though recommended themes are feature-packed, remember that you can engage Magento developers to further customize them for your business.
If you think you know of a theme that should have made the list, just use the comment section below and we'll take our expert's' opinion on them!