Articles
7 Magento Bootstrap Themes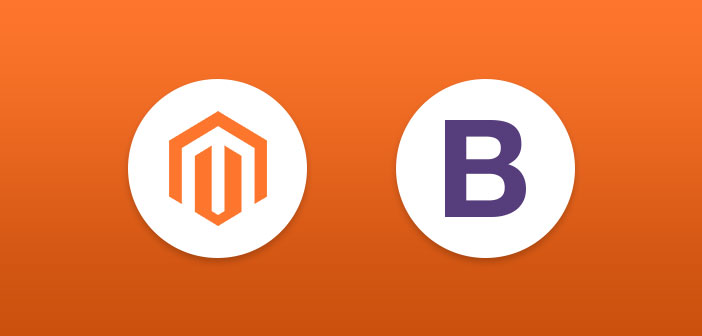 Bootstrap is one of the most popular front-end frameworks right now. It's no surprise, therefore, that there are quite a few Magento themes based on it. From boilerplates to premium, here are 7 Bootstrap powered Magento themes for both Magento 1 and Magento 2.
Yes, the title says 7 Magento Bootstrap themes, but you get 7 each for both versions of Magento in this list. Let's dig in!
Magento 1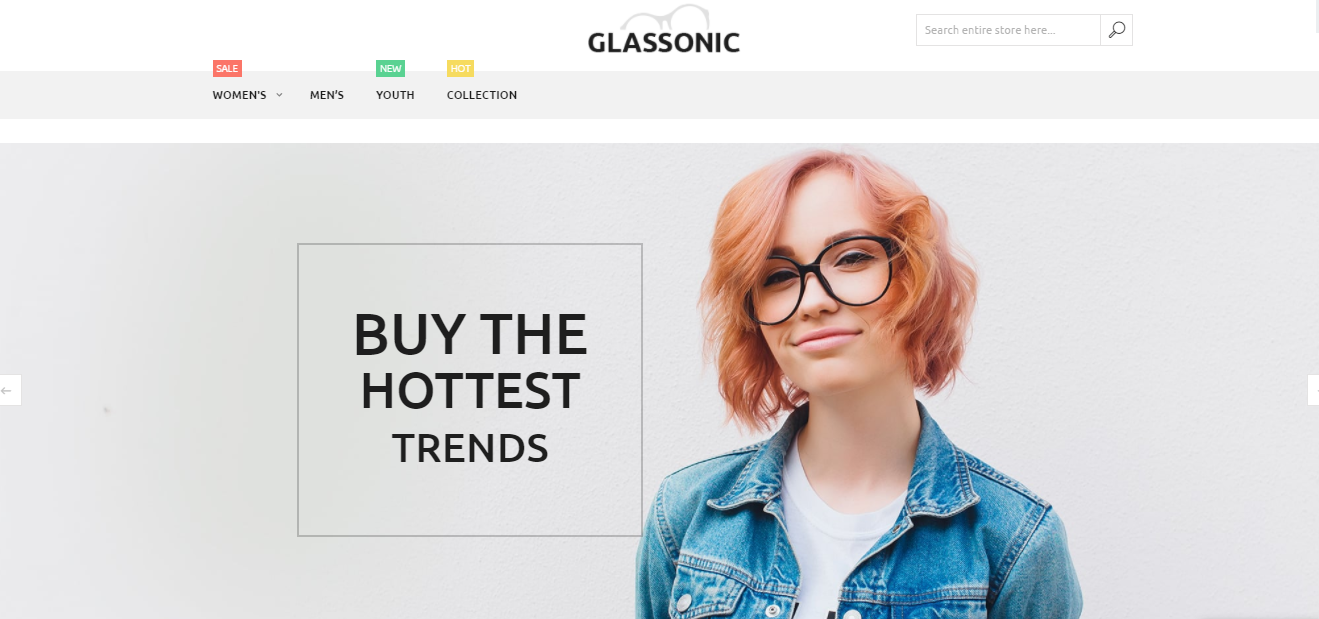 Glassonic contains a barrage of goodies that will make your Magento 1 site real spiffy and hip. These include:
Responsive design: Glassonic allows your site to look and work smoothly and comfortably on any screen imaginable whether it's a desktop or mobile.
Slider: Sliders are helpful to give your visitors the gist of what your site and brand have to offer.
Megamenu: With this extension, you will be able to give your menus a little more zing and charm. You will be giving your users multiple options to choose from, show all of your products and services into categories, subcategories and posts, as well as boost your SEO and user-engagement.
Multi-Language Multi-currency: Seeing as how you will be having customers from various countries over the world speaking different languages, you would want such a feature as this.
Product Badges: These badges help display the status and value of your products and services. They may be small, but they effectively get the job done.
Ajax Search: As you type, you will see search results pop up and will narrow down as you keep typing just like Google. This is the function of the Ajax search feature.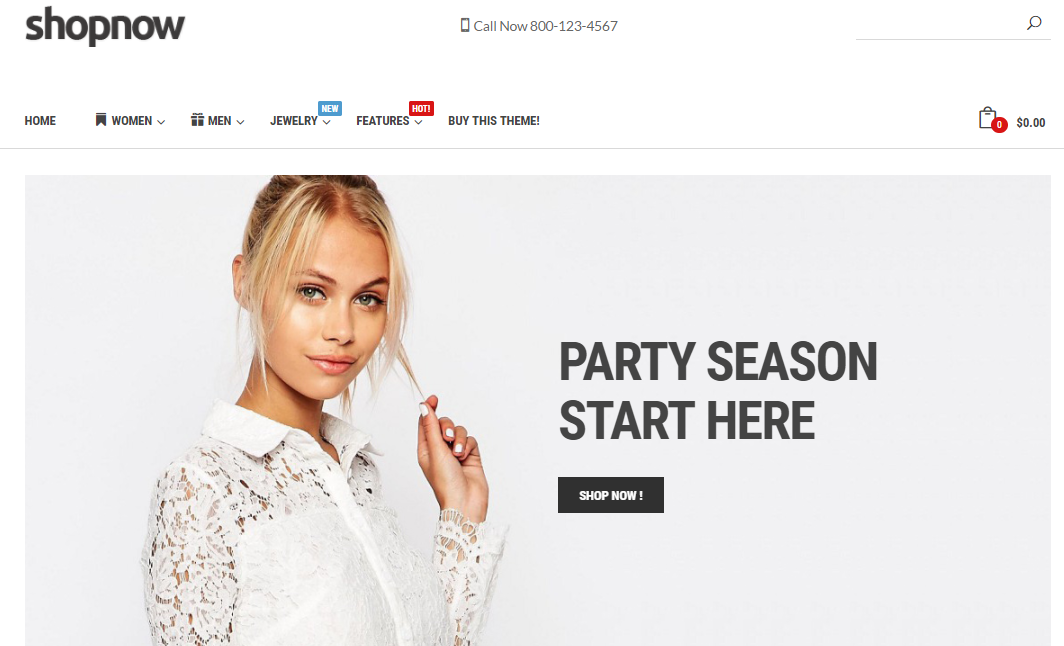 ShopNow is just the kind of theme that befits any business. It is clean, fast and amazingly easy to customize with a variety of built-in features such as:
5+ homepage layouts
4 header styles
unlimited colors
3 footer styles
Category page support left or right sidebar
Support Mega Menu and CSS Menu
Ajax Add to Cart, Wishlist, Compare
Ajax navigation
Ajax price slider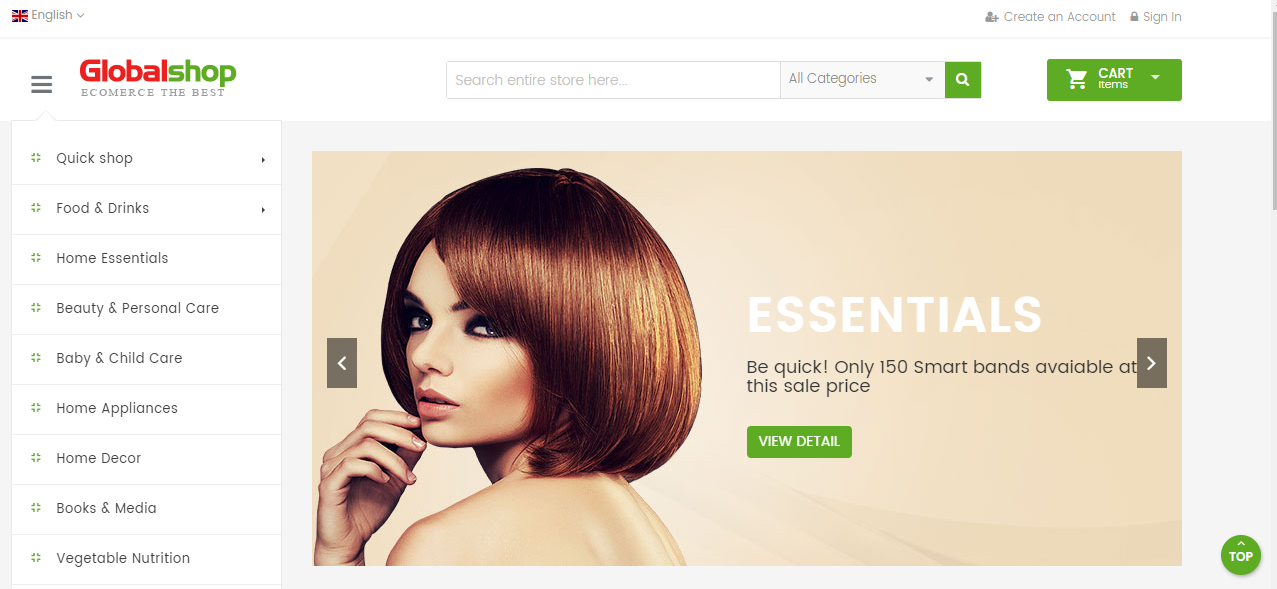 For all those struggling in their supermarket sprees, Ves Global is the ultimate solution for you. Ves Global is installed by a number of modules such as Magento Mega Menu, Magento page builder, Magento Deal, nice quick view Product and Magento auto search.
It is well-known for its features such as:
Fully responsive design and retina Magento-ready
Ajax search and autocomplete
Stylish touch-optimized slider
Dynamic mega menu
Ajax add-to-cart
Vertical menu and mobile menu
Hot deal with Countdown Timer Module
Friendly Owl Carousel
Quick Checkout
SEO support
Thanks to its large assortment of customization options, your site will be able to stand out from the generic bunch and gain considerable traction.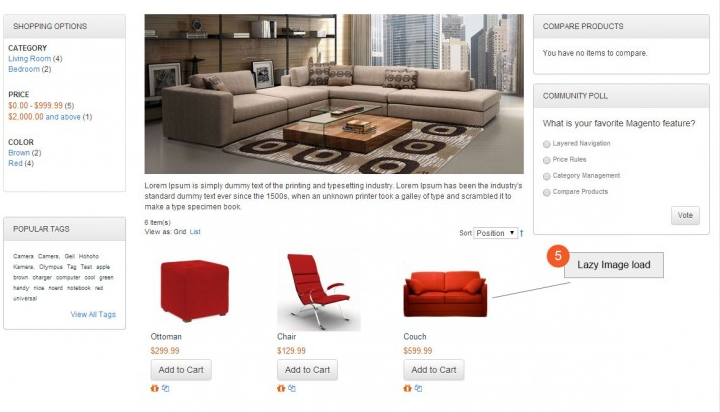 A responsive website is the way to run a business given how most of the consumer audience are mobile users. That's why Bootstrap Responsive Theme is where the magic unfolds. Here are all the goodies you're going to find with this theme:
Lazy load implementation
Support Full Width Layout and Fullwidth Banner
Responsive Carousel on homepage and configurable at the backend
Scroll up Icon on Catalog page
Fully customize at the Magento Backend such as color, font type, font size and so on
Fully Responsive to adapt all devices such as iphone, android, ipad, tablet, laptop and wide screen computer
Slide related products on product page
Use awesome font to increase speed loading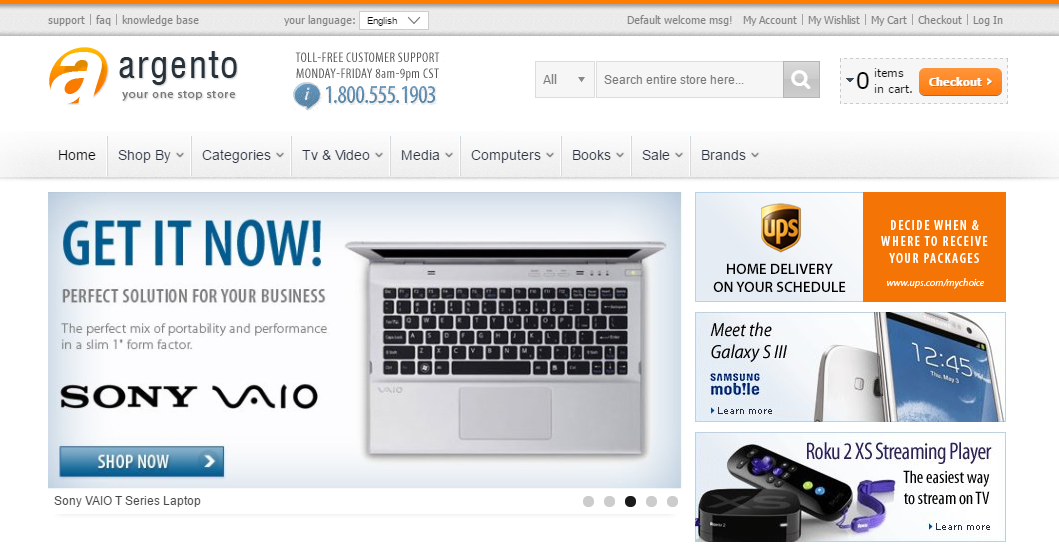 If you claim to be a Magentician and you don't know anything about Argento, then you should start right now. Argento didn't become one of the most powerful and responsive templates for Magento overnight. Not only does it look slick, but it also enhances the performance of your site tenfold.
The reason behind its responsive design is that it was tested on several popular browsers and various mobile devices. All of Argento's pages are made for the sake of SEO. There are about 40 modifications that have been done to fix the common problems faced by the default Magento template structure.
A quick run-through of some of this templates most astonishing aspects:
16 extensions
Retina-optimized images for product images, category images and banners.
FontAwesome-based design icons.
Consists of multiple languages including  English, French, Portuguese, Deutsch and Dutch.
based on CSS3.
It provides 5 different themes with rich content.
It supports all screen resolutions.
automatic template installer.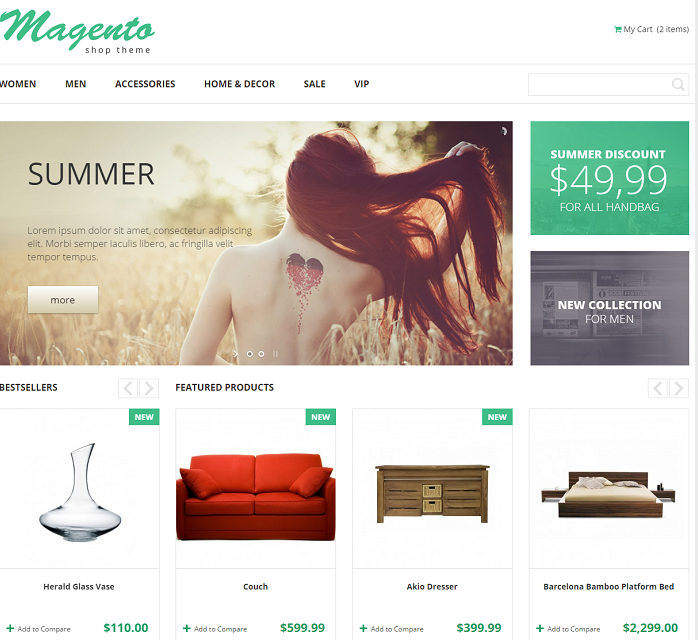 Sometimes, simple and clean is all it takes to win a crowd over and that is what Crystal is all about. It will help your site look fresh and easy to use in a span of minutes. Its plain graphic design, stunning slider, and a kaleidoscope of bright colors will surely do the job of attracting new clients over to your site.
Its biggest takeaways are:
Configurable Font, Color Scheme And Element Placement
3 Sliders: Best-seller, Featured, And Graphic Slider
No Installation Required – Upload, activate, and use!
Slider Uses Product Attributes – 'Is New' And 'Is Featured'
No Changes In The Core Magento Code Required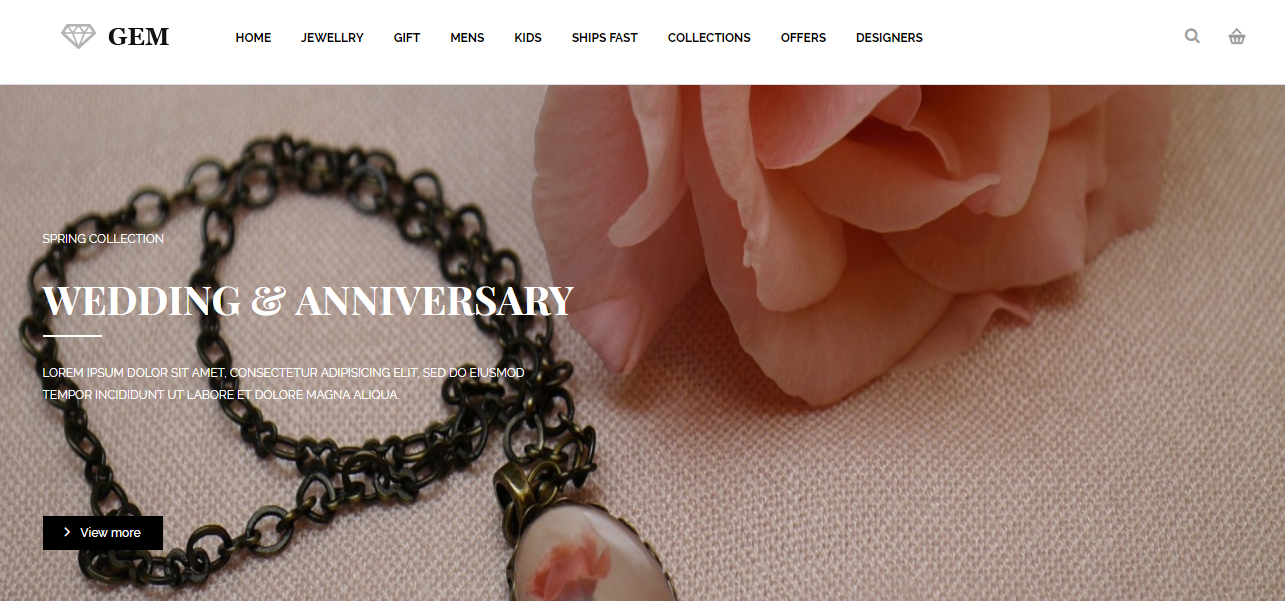 Now, this is a real 'Gem' of a Bootstrap theme – see what we did there? It is highly responsive and basic but a gorgeous theme that will aid those store owners who specialize in jewelry. What allows this theme to make such a killing is the following features:
Fully-responsive
QuickView function
Dynamic Mega Menu
Product slider
Deal extension
Magento 2
Looking for a neat theme to get your nail care supplies business afloat? Look no further than Frodeca. Its riveting purple tones are made to capture the gaze of any women of any age. The huge line of banners will give your sale alerts and best sellers the lure they need.
Moreover, with the help of enhanced navigation, live search, a drop-down cart, and multiple sorting options, you will be able to create a fast, smooth, and enjoyable shopping experience.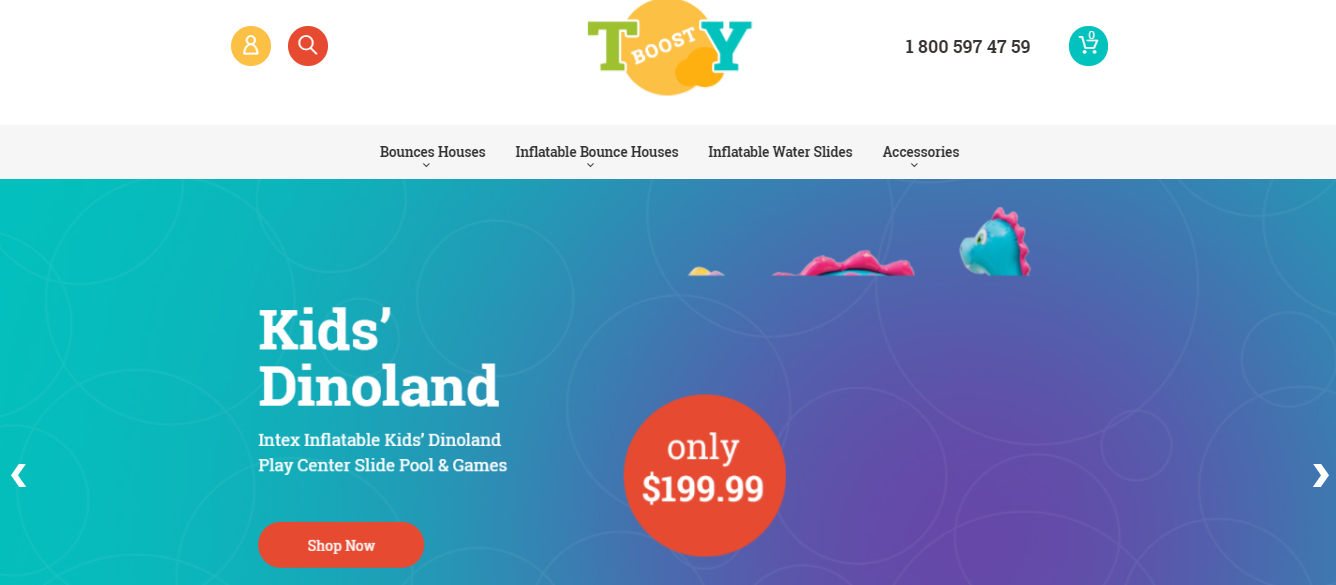 ToyrBoost is a theme that is suitable for parents and children alike. It is an online store that sells inflatable toys, air blowers, and bounce houses. Its simple design and cute presentation is made to appeal to kids easily. You can showcase your items with merriment and joy using catchy banners and a large page slider.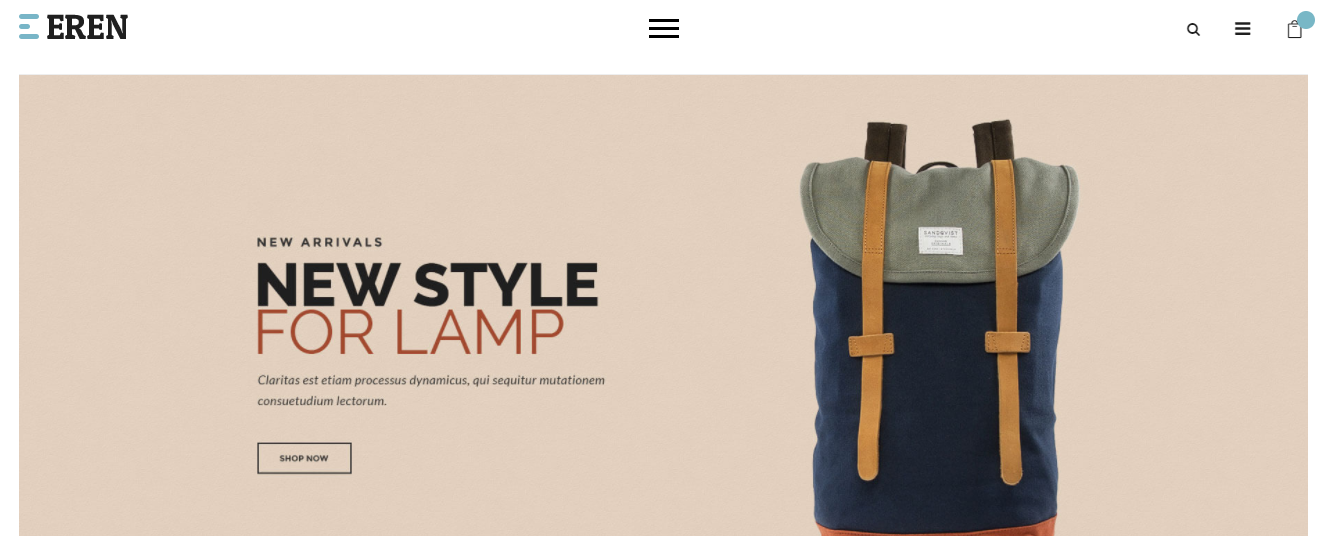 Eren is a fabulous fashion theme that is perfect for a fashion Magento 2 site. With its abundant customizable options, smart design and flexibility, your site will get the best out of your brand's products and services. Plenty of customers will open up to this due to its:
Responsive and retina-ready design
Multi-headers
6+ Layout options
HTML, CSS and Bootstrap 3
Mega menu support
Ajax cart-wishlist-compare
Product slider
Product tabs slider
Daily deals module
Quickview module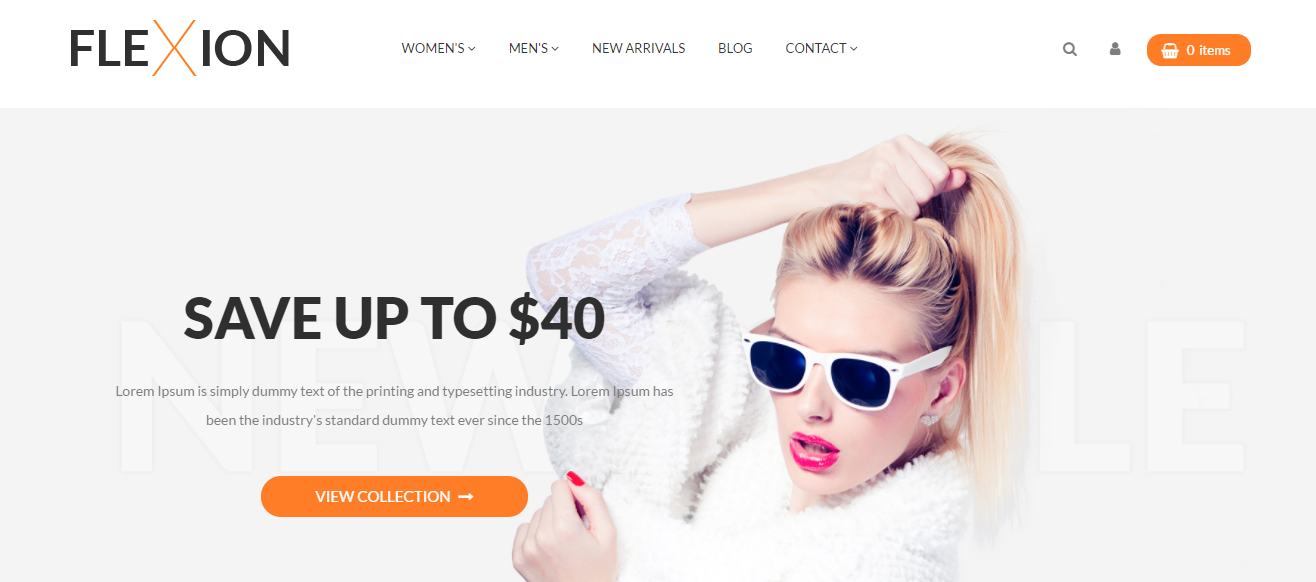 Here's another stylishly aesthetic theme that will boost businesses tailored for apparel, clothing stores, furniture, and accessories to a whole new level. Store owners will certainly revel at its features such as:
Responsive web design: Allows your site to look and work on any digital screen in the world.
One-click Install
Retina-ready: Eradicate image blurriness and breakage once and for all.
Multi-header
Mega menu: Build multiple columns with multiple drop-down menus. You can give your customers a wide range of options to choose from.
Advanced layered navigation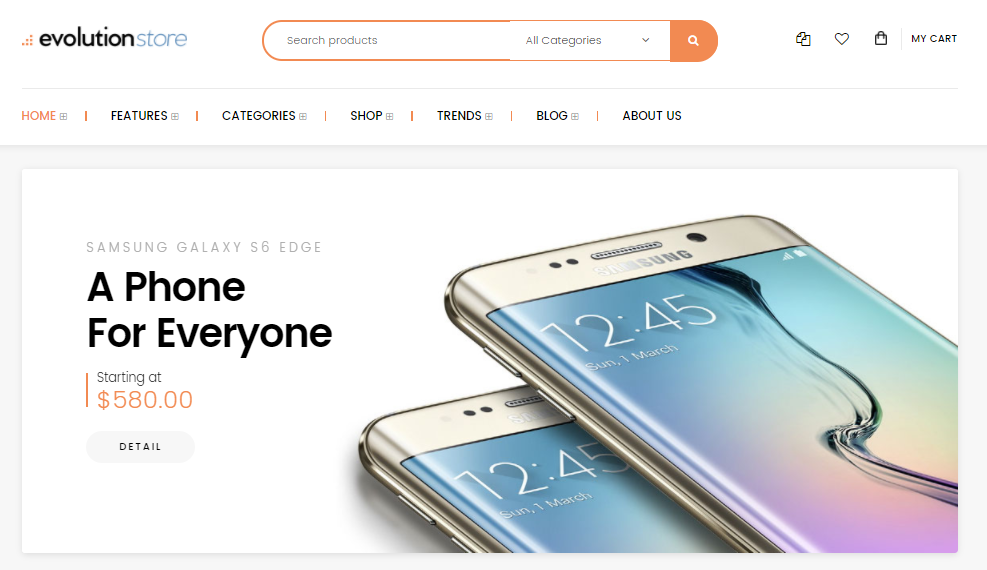 Although it seems like an electronics-styled theme, it actually caters to a lot of other shopping needs. So if you're looking to sell laptops, smartphones, cameras, kitchenware, ceramics, and furniture, the Evolution store is your ultimate meal ticket.
You have a bunch of features on your front page such as New Arrival, Bestsellers, Featured, Special, and Random. Building this site becomes relatively easy with the help of a drag and drop page builder. You will be able to customize multi tabs, multi rows, grids and sliders quite easily.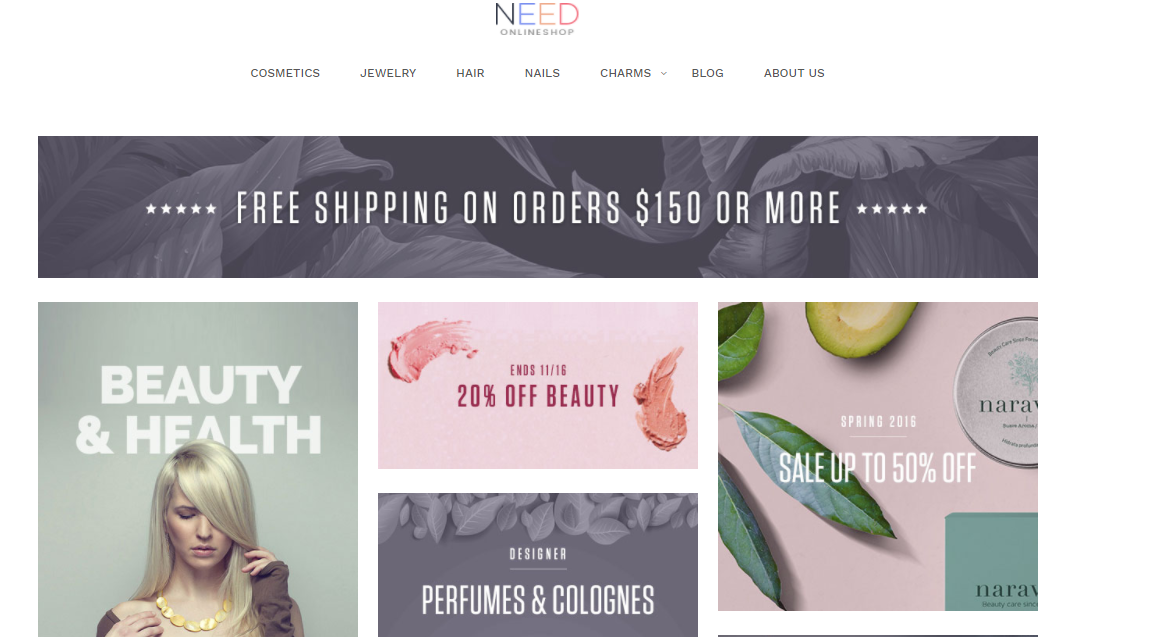 You can never top a free theme with premium-like features and design as you would with Ves Need. If you're looking to run a store that sells mainly perfume, bags, rings, and other fashion-based accessories, then this is the theme you need.
The main highlights of this wonderful theme are:
Powerful Admin Panel: Not only is the admin panel enormous, but it is also easy to use and manage.
Optimized for Mobile Devices: Visitors will be able to enjoy their shopping experience even through the screens of their mobile devices.
Fast Checkout: The Fast Checkout function will help speed shopping up and prevent customers from bouncing.
Offcanvas menu: The offcanvas menu is necessary for better navigation and streamlining of the things your customers wish to buy.
Rapid loading speed: The only way to kill off those nasty bounce rates is to ensure that your landing, product and category pages load at blazing speeds.
Product List Carousel: Give visitor and potential clients the best first impression with the theme's in-built product list carousel feature.
PSD included: Prepare for your own site or that of your customers with well-organized PSD source files.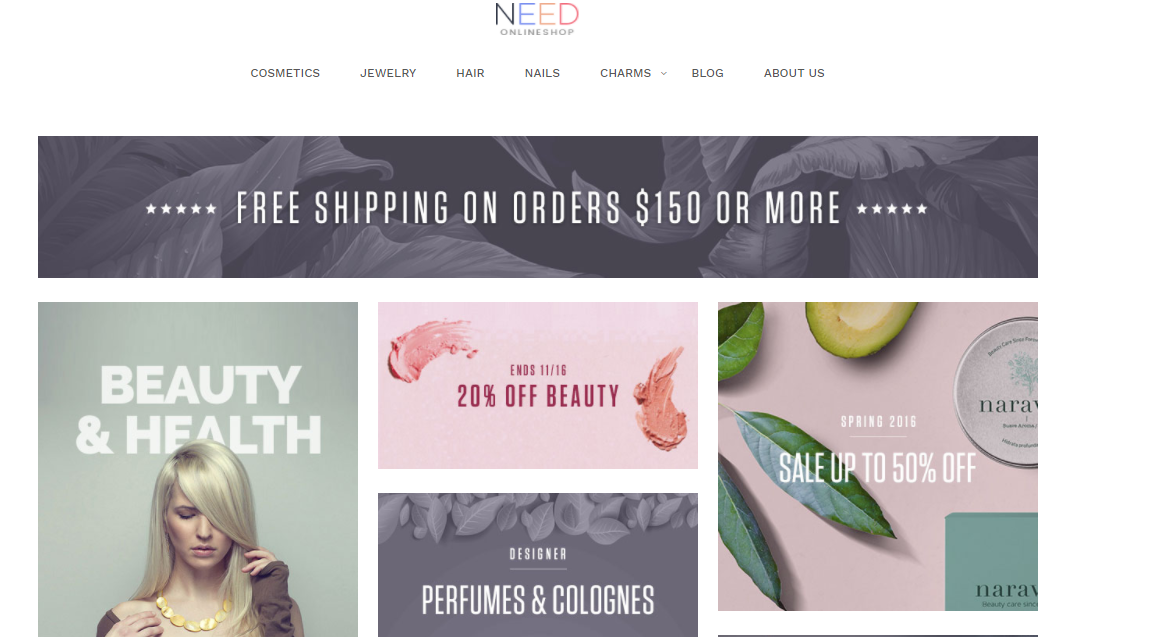 This is a theme that is perfect for shop owners with a sports-related online shop. It is flat and unique that is plain but also modern in appearance. Give your site the look that perfectly translates to fitness and sportswear and products.
Users can switch between the grid and listing view whenever they filter or browse the product list. The Mini cart is a delightful widget that accelerates the checkout process. It also allows customers to view and manage products in the cart quite easily.
Conclusion
While we all wait for self-driving cars and VR to take over our lives, there are people who are making fortunes from the comfort of their homes through online shops and saving up for those revolutionary cars. If you are among the people who run an online shop, you should know how important a theme is for its success. Hence, choose the best theme that is suitable for your business type, and ride on the wave of success. Hopefully, this list will help you choose the best Magento Bootstrap theme for your store!