Articles
2020 Best Managed Magento Hosting for Greater Performance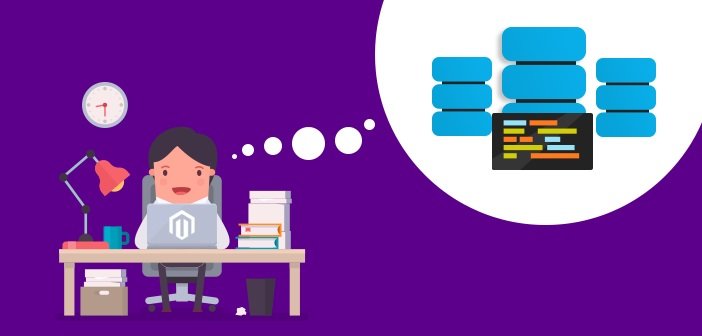 Magento allows you to build up an online store and become the owner of your dream business. The platform then lets you integrate powerful options to stay on top of the competition with the best in the industry and all the tools you need to succeed in your online venture.
However, for your Magento store to work, you need the best Magento hosting environment that supports its need for speed, the need to serve many, many clients at once, and simply provide the basis for your upcoming success. You also need the peace of mind and time to concentrate and focus on tasks that need your attention rather than worrying about the server or hosting related issues.
So where to look for when you don't want to deal with server related issues? The answer is:
Managed Magento Hosting
Hence, here are the best Managed Magento Hosting providers you can lean towards!
1. Cloudways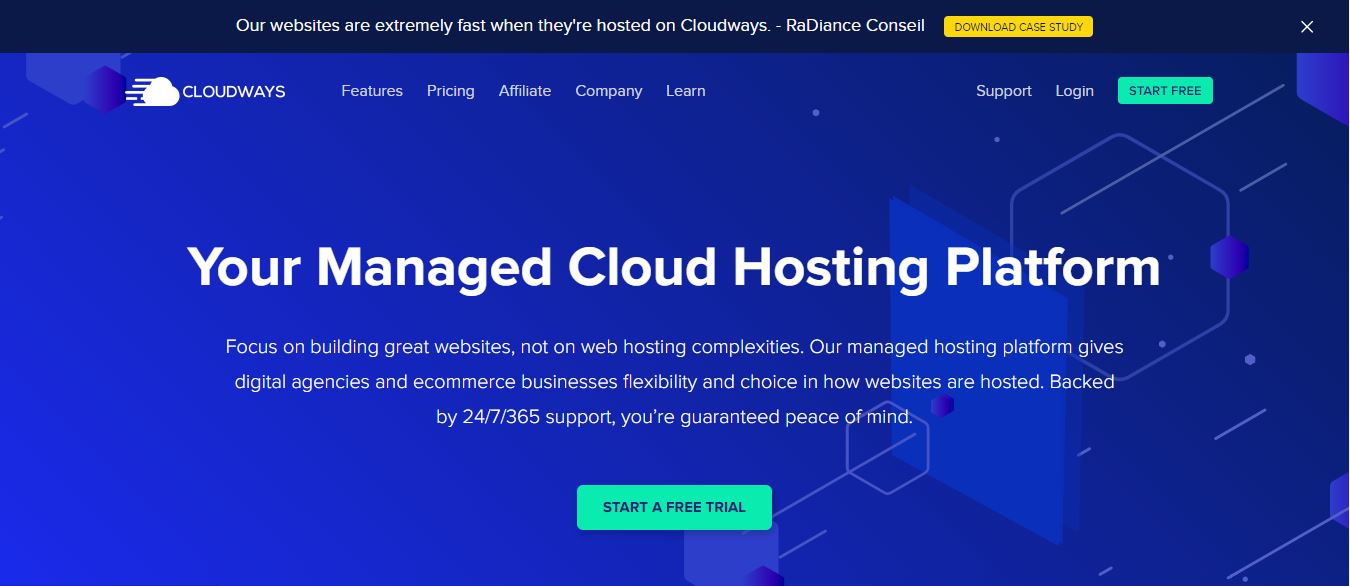 Cloudways has one of the easiest, most manageable interfaces out of the lot. There isn't much standing in the way of you and your online store but a few clicks and affirmations. After that, it's you and your business. The rest is taken care by the Cloudways engineers and the platform itself while you focus on scaling your ecommerce store.
With a host of hosting infrastructures (pun intended) to choose from and apps for deployment, Cloudways is a no-brainer for someone heading towards an ecommerce future and best hosting for Magento.
Pricing: When it comes to Magento cloud pricing for Cloudway then it starts from $22 per month with 2 GB RAM along with other packages. Magento officially recommended 2 GB memory for better hosting performance.
Top Key Features:
One-click Installation for Magento 1 & 2
Hourly Managed Backups
Free Multi-SSL Deployment on the Same Server
Full Page Cache for Magento 1 for free (save $350 per store)
Varnish Cache for Magento 2
24x7x365 Support & Monitoring
Dedicated Servers With Firewall Protection
One Free Managed Migration
Built-in SSH and Git Environments
50+ Datacenter locations with dedicated IPs
Unlimited Magento Installs
Magento Auto Updates
Auto-Scalable Option
Redis Cache
PHP 7
2. Nexcess

Nexcess is a hosting company with global headquarters in Southfield, Michigan, but offices and data centers throughout the world. Nexcess apparently goes 'beyond hosting' to provide you a service that will land you in a robust ecommerce hosting environment for your Magento store. The managed hosting from Nexcess provides you everything you need to secure, customize, or enhance your store to meet customer's demands.
Although not among the most affordable options out of the available Cloud hosts out there, there's a reason why it's at the top of the list.
Pricing: When it comes to Magento hosting cost for Nexcess then it starts from $299 per month with 20 GB RAM along with other packages. The Magento cloud hosting packages are more than sufficient that's why the Magento 2 cloud hosting cost is expensive as compared to others. 
Top Key Features:
1-Click Install
24/7 Support
75 GB/month Bandwidth
Dedicated IPs
Intel Xeon Processors
Memcached
E-mail Hosting Included
Redis
Web Firewalls
Free Migrations
Fully Managed Servers with monitoring
3. Mgt-commerce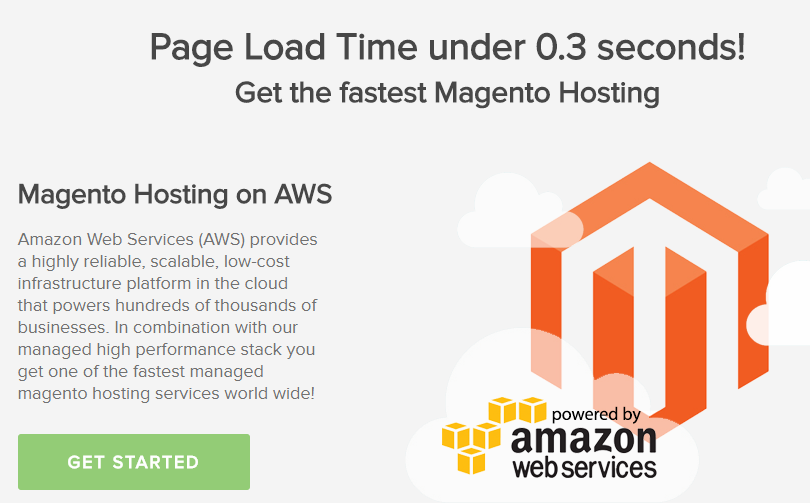 Like Cloudways up there, Mgt-commerce aims to make your life easier by providing you with a panel that makes managing your servers and hosting easy. However, they don't compromise on performance and that helps improve the conversion rate for any ecommerce store owner.
With a claim of page load time under 0.3 seconds, it's a promised land for all online store owners. However, all that does not come at a cheap price.
Pricing: The Magento Cloud pricing starts from $49 per month with AWS server along with high performance and free migration.
Top Key Features:
Use latest technologies for high performance
CloudPanel
NGINX
Free Migration
Auto Scaling
Varnish Cache
Redis
Memcache
Graphical user interface for administration
24/7 Support
4. ZeroLag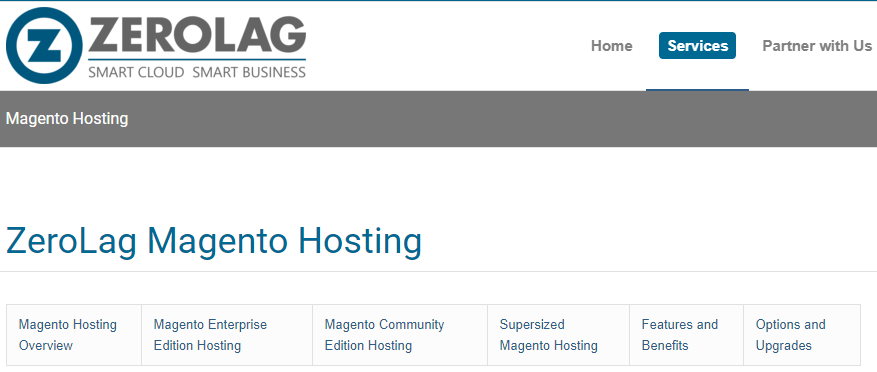 ZeroLag is a hosting environment that is designed for Magento. The service claims the highest level of performance and secured environment for Magento hosting and offers the latest technology to back the claim.
One of the unique selling features of ZeroLag is their features on-demand service. For example, if you need a particular service for your Magento and not others, ZeroLag is what you turn towards. They don't have a fixed price but quote one on your requirements. Hence, you can pay for what is required and save yourself the cost of unnecessary purchases.
Price Starting From: Quoted as per client's requirements.
Top Key Features:
Custom Engineering
24/7 Support
World-class Data Center
Use latest-generation Dell PowerEdge servers.
RAID Storage Systems
RAID Storage Systems
Advanced Server Monitoring
10 Gb Network Backbone
Munin Reporting (Real Time/Day/Week/Month/Year Server Performance Statistics)
5. FastComet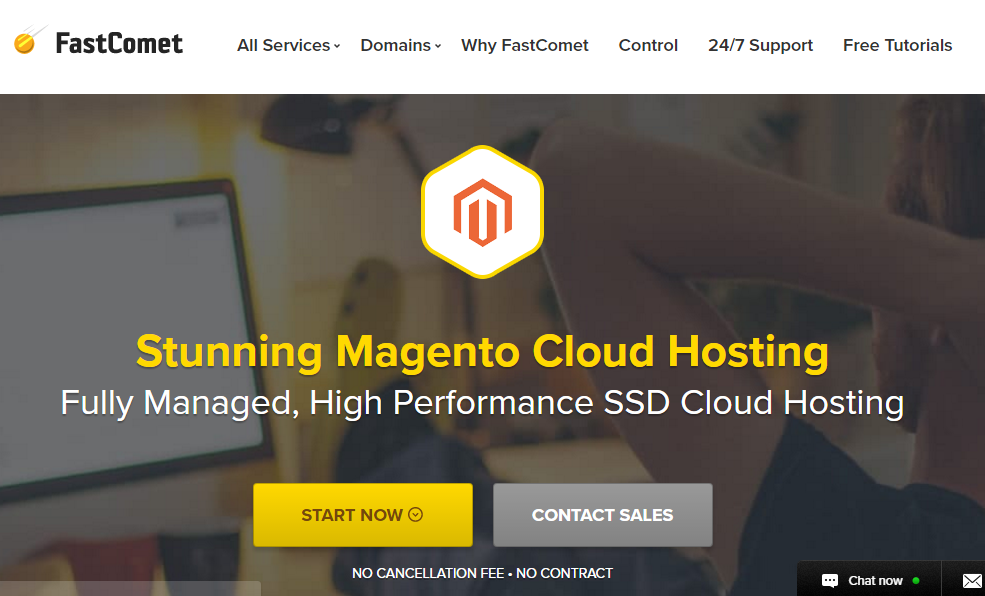 SSD Cloud hosting is the future of hosting solutions and FastComet ensures that you get the best of it. With Nginx, Varnish, and Memcache at the back of your host, you know you are in for a zippy experience.
They claim they are the world's most powerful hosting environment. You can check it out for yourself!
Pricing: The Magento Cloud pricing starts from $47.95 per month with 2 GB ECC RAM, 2.50GHz Core, 50 GB SSD Space, 2 TB Bandwidth, and much more.
Top Key Features:
Fully Managed
Fixed Prices, No Surprises
cPanel/WHM/Softaculous
Varnish Cache
Memcache
NGINX
Magento SSD Cloud
Daily & Weekly Backups
Free Domain Forever
Free Magento Transfer
30 Days Money – Back
Free CloudFlare CDN
Let's have a look at some more Magento cloud hostings that are also doing a pretty decent job and try their best to fulfill the Magento server requirements.
6. Magento Cluster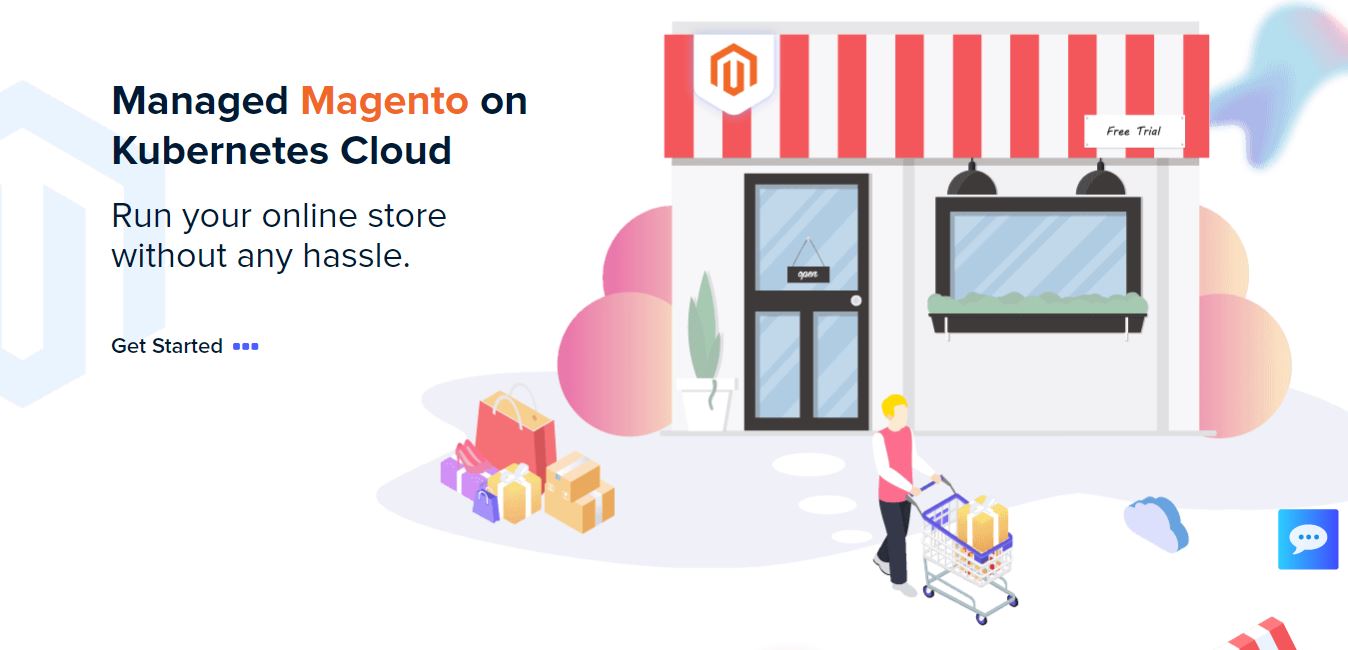 Magento Cluster is a group of seasoned developers and system administrators. They work hard to provide a better Magento cloud hosting experience with dedicated support, cutting-edge technologies and a team of experts. They take care of their customers by providing 24/7 active technical support to the Magento users.
Price Starting From: $12.99/mo
Top Key Features:
Backup Download Assistance for Magento Hosting

Magento Migration Assistance

Optimized Platform and OS uses for Magento hosting Ubuntu 18.04 LTS

Dedicated instances for Magento Kubernetes

SSL Connection for Magento on Kubernetes

Free trial

24-Hour monitoring

Free Package Upgrades
7. Green Geeks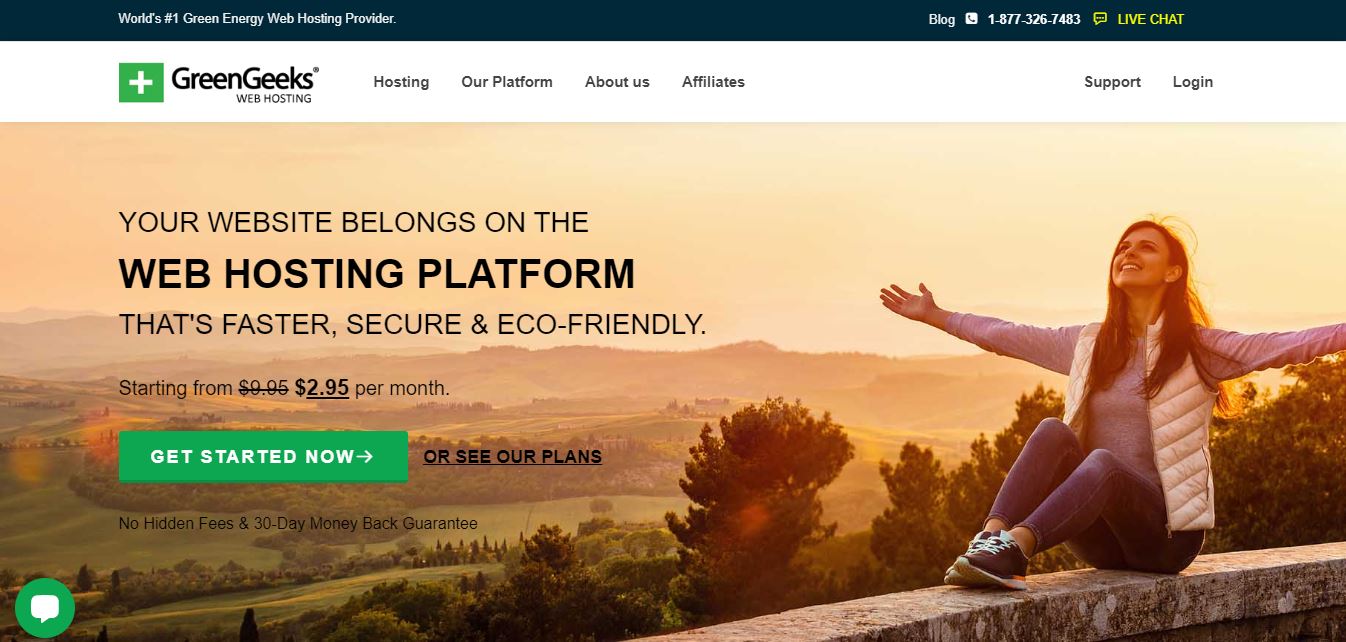 GreenGeeks offers an innovative hosting platform that comprises of shared, reseller, VPS, and Magento Hosting. Keeping in mind the speed, security, and scalability available with the data centers located in Chicago, Phoenix, Toronto, Montreal, and Amsterdam. 
Besides, GreenGeeks prides itself on environmentally-friendly web hosting by offsetting 300% of the carbon from the energy they use.
Pricing: The Magento hosting cost starts from $11.95 per month with unlimited websites, Magento 2 installer, free domain for 1 year, LiteMage Shop Accelerator, and much more.
Top Key Features:
Advanced Security for Magento servers

Best Speed Technologies

Built-in Scalability for Magento Website Hosting

SSD Storage Arrays

Free SSH and Secure FTP Access

Perl and Python Support

Support via Live Chat, Telephone & Email Tickets 

Automatic App Updates

Enhanced Spam Protection 

Container Technology 

Host Unlimited Domains (Pro & Premium)

Free Email Accounts

Free CDN Integration

Optimized LiteSpeed and MariaDB

Git, WP-CLI, Drush & much more…
If you think we have missed any best Magento hosting that deserve to be in the above list then just leave a comment below!
Frequently Asked Questions
Q1. What should I look for in a web host for Magento?
As Magento is the powerful ecommerce platform so in a same way it is recommended to use robust hosting solution to meet its requirements and to breeze its performance flow. These are some important factors which you must focus on before choosing the right and best Magento hosting provider:
Fully loaded optimized stack
Scalability
Built in Cache or any other feature to boost Magento performance.
Security
Automatic backups
SSL & CDN
24/7 Support
Q2. Is Magento free or open-source?
Magento is open source ecommerce platform. Its community edition is free, however, there is also a Magento Enterprise edition which have more features.