Articles
Step Up Your Ecommerce Game With Magento Dedicated Hosting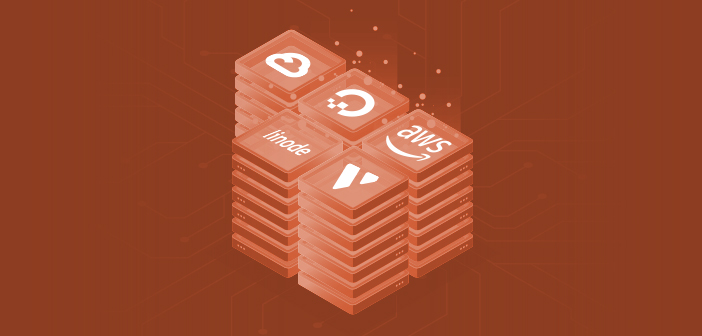 You have landed on this page. That means you might have spent some time figuring out the best possible Magento dedicated hosting solution for your business.
We all know that Magento is a very robust solution for building ecommerce stores. In this context, the question on everybody's mind is: what is the most convenient Magento hosting out there? 
In this article, I will focus on factors, tips, and ideas that will help you better understand the best Magento hosting partners.
Qualities of the Best Magento Dedicated Hosting Partners
Deploying your store on the best Magento dedicated hosting offers a bunch of benefits. Generally, two scenarios force you to consider upgrading to a better Magento hosting partner:
Increase in the number of products (SKUs) 

Increase in regular traffic volume
During your online search, you can find Magento dedicated hosting providers by dozens, and it's really difficult to choose the one best suited to your Magento store. As a store owner, it's your responsibility to opt for a hosting provider that fulfills all Magento store requirements. 
Now, the point is how to identify the best fit for your store?

Magento is a "demanding" CMS and cannot function well with a hosting solution that is not up to the mark. 
When you are ready to select a Magento hosting partner, here are a few things that you should keep in view.
Managed Hosting
This is perhaps the simplest of all the decisions: If you are not tech-savvy enough to manage your Magento server, opt for a managed Magento dedicated hosting solution that takes care of server management for your store. 
Many first-timers opt for less-pricey unmanaged hosting that costs less than managed solutions. While the saving isn't that much, it does appear to add to the bottom line. However, unmanaged solutions demand a lot of attention to keep the server and store operational. When it comes to store optimization and customization, the store owners would need a developer who is familiar with an unmanaged hosting stack. 
With managed hosting, you are free from all of these hassles and could focus better on business growth. At the end of this article, I'll list down the best hosting for Magento ecommerce.
Dedicated & SSD Based Hosting
Magento dedicated hosting means your server resources won't be shared with any other websites. An SSD (Solid State Drive) hosting enhances the performance of the Magento store with a dedicated server. In short, it's a great combination for a CMS like Magento. 
Having a Magento dedicated hosting for your store gives full access to your server and you can optimize your website with ease.
Magento Server Requirements
To take full advantage of Magento, you must take care of its system and server requirements. Specifically, when it comes to hosting, you must check hosting service compatibility with the newest version of Magento 2.
Make sure the Magento hosting provider you pick should meet the following server requirements:
Linux (x86 – 64)

MySQL 5.6

Magento 2 PHP versions: 5.5.22–5.5.x, 5.6.x, 7.0.2, 7.0.6–7.0.x

Apache 2.2 or 2.4

NGINX version 1.8 or later

SSL certificate

Varnish 3.0.5

Memcached
Have you ever wonder why is it necessary to look after for the dedicated server requirements for Magento. It's because that the Magento ecommerce platform is built with the complex architecture that requires such sort of Hosting for Magento that can offer the recommended plans and features.
So as a store owner, you never have to face downtime issues and let your visitor enjoy the delightful shopping experience.
Server Scalability
Store requirements and configurations tend to change as the business grows and evolves. It's always better to plan for the future increase in traffic and user requests. 
Once your ecommerce store becomes successful and demands more server resources, ask yourself, will your current hosting provider allow you to scale your server resources to keep pace with the business (more specifically spikes in traffic)?
Therefore, the ability to scale server resources as and when the need arises is an important factor to consider when finalizing the choice of Magento dedicated hosting platform.
Advanced Web Caching 
Caching is a popular technique of enhancing the store's page load time. As you probably know, caching creates a copy of the server responses so that subsequent similar user requests do not take up the server's time and responses.  
For your store, web caches provide:
Increased performance 

Improved responsiveness

Decreased bandwidth costs
Support
There's nothing more frustrating than getting a server error on a Friday night and having to wait for the whole weekend before you finally get in touch with the support team of your hosting provider. Even if they resolve the issue on priority, you have still lost a whole weekend worth of sales.
This is why the quality and availability of support is an essential factor in deciding the hosting solution for your store. The best support is a combination of a knowledge base that provides answers to common issues and a team of experts who understand the underlying reasons behind the issue and deliver a fix ASAP.
Five Best Magento Dedicated Hosting Partners That You Should Definitely Check Out
Well, the crux of the article is here. 
Now that you know the factors that distinguish a great Magento e-commerce hosting solution from a mediocre one, it is time to introduce five worthy contenders for the position of the top best Magento hosting solution. To make an informed decision, consider reading Magento hosting reviews to get insights from users who have already experienced these hosting solutions.
Amazon Web Services (AWS) 
Whether you're looking to run a grand seasonal marketing campaign or building ecommerce stores with thousands of SKU, AWS is the right choice to go with. 
Over the years, Magento AWS has invested millions in its infrastructure to ensure an unbeatable level of services and products for ecommerce businesses. For store owners, this means flexibility, scalability and Magento hosting cost effectiveness. To understand the scope of these services, consider the fact that AWS offers an automated deployment process that offers the choice of Magento versions (2.1.18 or 2.3.2) with your choice of sample data.
Popular AWS products and services include:
Amazon EC2: The Amazon Elastic Compute Cloud (EC2) allows you to launch virtual machine instances with a variety of operating systems. 
Worldwide Data Centers: When you host your store on AWS, your customers don't have to suffer from server downtime or page load delay. AWS offers 69 Availability Zones within 22 geographic regions around the world.
Elastic Load Balancing: This service automatically distributes incoming application traffic across various EC2 instances to minimize load on individual instances.
Google Cloud Platform (GCP)
GCP has become a favorite among tons of ecommerce store owners due to its guaranteed 99.99% server uptime feature and it's very customizable platform.
When it comes to hosting Magento stores, GCP offers several industry-leading products and services that add a lot of power for online businesses.
Computing & Hosting: GCP offers the following options:
You can use a managed application environment (popularly known as the App Engine)

Containers offer better and flexible options in the form of Google Kubernetes Engine (GKE) and Containers as a Service (CaaS)
Storage Service: GCP offers dedicated large-capacity storage focused solutions that are both reliable and scalable for a consistent performance. 
Database Services: GCP provides a variety of SQL and NoSQL database services:
You can use

Cloud Spanner

, a globally distributed database service for schemas, SQL querying, automatic and asynchronous replication.

Cloud SQL

, which provides eitherMySQL or PostgreSQL database
DigitalOcean (DO)
DigitalOcean simplifies VPS or Droplet hosting, thanks to a wide range of tools that help you in server management and related operations. DO is well known for providing pre-configured web app images and per-hour Magento cloud pricing. 
While DO is highly scalable and economical, setting up a Magento DigitalOcean server requires technical expertise that could exceed the skills of many Magento store owners. 
When you opt to host your Magento stores on DO powered Magento dedicated hosting solutions, you can leverage a host of benefits for your online businesses. The list includes:
Deploy Kubernetes in just a few clicks

Keep your application up by distributing traffic across droplets

With DO Spaces, you can store and retrieve any volume of data without worrying about access speed.

Easily secure your cloud infrastructure with Cloud Firewalls

Receive real-time alerts via Slack or email whenever a metric crosses a predetermined threshold 
Vultr
Vultr has become one of the preferred Magento dedicated hosting solutions most among ecommerce merchants due to its low latency. It provides everything from cloud computing to block storage and dedicated servers. 
Magento requires a smooth-functioning hosting solution and Vultr does not disappoint. However, like all the solutions on this list, Vultr can be difficult to set up for many ecommerce store owners. The good part: there are solutions that make cloud hosting simple for all. In addition: 
Vultr offers a user-friendly and powerful interface for managing your infrastructure 

16 datacenter locations worldwide

Optimized servers with the advanced caching mechanism

The servers are further protected with an additional layer called Native DDoS mitigation 
Linode
Linode is one of the great choices for users who prefer a Linux powered Magento hosting solution. If you wish to host Magento application on a reliable platform, Linode is an obvious choice. 
Linode IAAS platform has 10 data centers around the globe. Users have access to a NextGen Network, advanced APIs and a vast library of education resources. Developers and experienced business owners can use these resources to build, deploy and scale easily with cost-effective Magento cloud pricing plans. If you don't want to hire a technical staff to manage your server operations, there's a solution that allows you to deploy Magento on Linode within few clicks.
Related benefits include:
Effectively manage workloads for all your stores.  

Linode simplifies the deployment and management of Kubernetes clusters

A Kubernetes Master to level up the cluster with no additional fee

A PAYG model where you pay only for the resources you consume
Bonus Tip
Get All The Top 5 Cloud Providers Under One Solution
Wrapping Up!
Different online businesses have different expectations from their cloud hosting partners. The idea is to make sure that the Magento dedicated hosting solution you are considering offers the best fit for your requirements. I have mentioned five IaaS providers that offer an excellent platform for Magento powered stores. However, if you think you do not have the time or skills to manage the cloud servers, Cloudways offers you a great option to host your stores on the cloud provider of your choice and enjoy all the power of these providers without worrying about server management and security.