It's surprising how Women's day celebration on March 8, 2017 shed light on the many women that not only make the world a better place, but also empower you with the CMS you love so much. Of course, we are talking about the women of Magento. They are an inspiration to all and deserve way more recognition.
The Marketing team at Magento dedicated this post to International Women's Day and highlighted the many women involved with Magento. They also highlighted the diversity in the company industry, and the ecosystem, so be sure to check it out.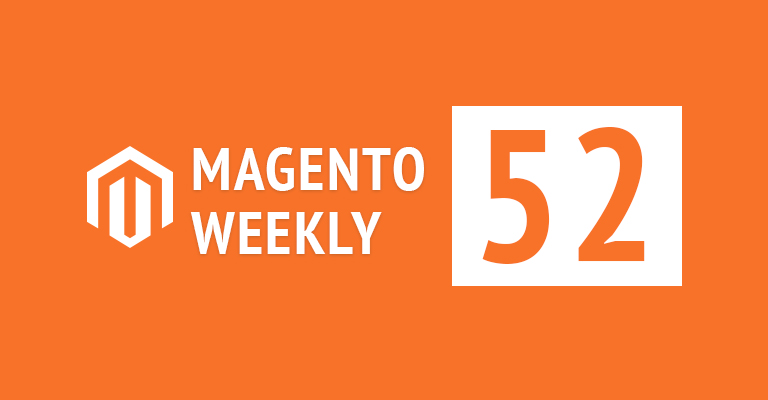 Magento Marketing team also bring you the 2017 Imagine Excellence Awards finalists. The list has been announced, and with Imagine just a few weeks away, this list will keep you updated on the people to keep an eye on.
And here are the interviews that give you practical insights into the world of Magento:
Interview with Stephen Goudie by Syed Muneeb Ul Hasan
Interview with Alex Mulin, Head of Sales at X-Payments by Thien-Lan Weber
And here's your weekly dose of tutorials and featured articles:
Magento Masters 2017: The Makers by Sunyyan Junaid
Creating an Amazon Alexa Customer Service Skill for Magento by Tom Robertshaw
How to Create a Module in Magento 2 by Syed Muneeb Ul Hasan
4 Ways Magento 2's Streamlined Checkouts Are Putting Money In Retailer's Pockets by Ewave
Understanding Repository Pattern In Magento 2 by Fayyaz Khattak
How To Add Custom Admin Menu In Magento 2 by Fayyaz Khattak
Magento 2.2 – List of all dispatched events by Cyrill
Magento 2 Development – a Star Digital web developer's diary by Roger Martin
Magento 2 & PSR's; now what? By Peter Jaap Blaakmeer
4 tips for a more productive Magento 2 Frontend Workflow by Ashsmith
That concludes our Roundup for this week. Be sure to acknowledge the awesome work the women in your company do day in and day out, and let us know in the comments below about the women who have inspired you the most!