Announcements
Win Cloudways Grand Ecommerce Giveaway Worth $175,000+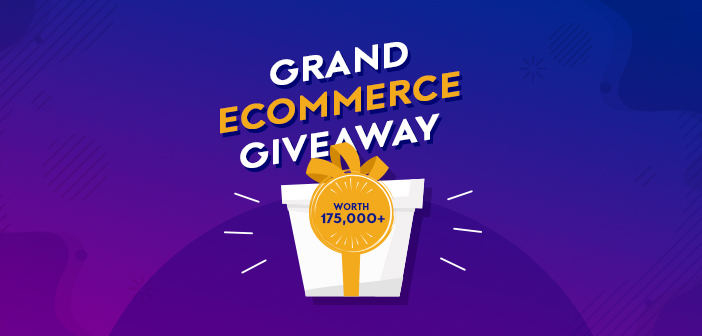 Cloudways, a managed Magento hosting platform, has announced a giveaway with tons of Magento themes, extensions, and tools worth $175,000+. The last date to participate in the grand giveaway is October 31st, 2019.
You can enter now by visiting the Cloudways Giveaway page.
Cloudways hosts numerous Magento websites and caters to the ever-growing Magento community by offering a reliable managed hosting experience at an affordable price, built-in cache, and a performance-driven stack.
On Cloudways, Magento store owners can choose from five top-class cloud hosting infrastructure providers including Digital Ocean, Linode, AWS, Google Cloud, and Vultr.
For Magento enthusiasts, the mega giveaway is an opportunity to get industry-leading extensions and tools. In fact, with $175,000+ worth of marketing and development tools up for grabs, Cloudways has decided to offer something to the top 20 winners.
Entering the giveaway is easy. Visit the Cloudways giveaway page, sign-up for Gleam and check out the ways for earning points. The more points you have, the more chances you have of winning the Grand Ecommerce Giveaway.
Here's a glimpse of top Magento extensions and tools that the participants can win!
Extensions:
Mageplaza extensions worth $3,300
JoomDev premium extension worth $590
MageComp extension worth $392
LandofCoder extensions worth $541
Meetanshi premium extensions worth $922
OneStepCheckout extensions worth $542
VNEComs extensions worth $2,200
And much more…
Marketing:
Conversion Tracking tool worth $398
Revive Social tool worth $2,110
Poptin conversion tool worth $1,800
CartFlows conversion tool worth $897
And much more…
How Much Can You Win?
As you read this, Cloudways has decided to distribute $175,000++ among the top 20 winners. Here's the breakdown:
$23,515 worth of themes, extensions and hosting credit for the FIRST place
$18,338 worth of themes, extensions and hosting credit for the SECOND place
$16,618 worth of themes, extensions and hosting credit for the THIRD place
Many more prizes for the rest of the 17 winners
As you can see, even if you're not among the top three lucky winners, you can still win a lot of hosting credit and tons of Magento tools. Just make sure you keep adding more entries to increase your chances of winning.
Participating is Easy!
There are eleven (11) ways to enter the competition.
Visit the Cloudways Giveaway page and enter your email address.
Confirm your participation by verifying the email address.
Now, start adding entries to the giveaway by completing the tasks
The Clock is Ticking!
Beat the competition by adding more entries to the Cloudways Giveaway. Do remember that the last date of the giveaway is October 31st, 2019. So, start adding your entries today and increase your chances of landing the FIRST PRIZE!