Reviews
Best Shared Magento Hosting for Your Ecommerce Store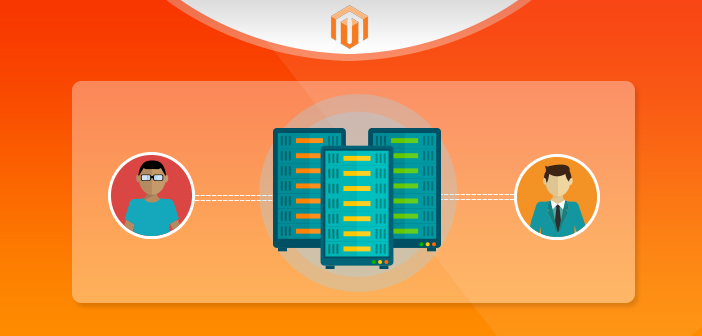 Magento is one of the most known platforms in the ecommerce realm. It's also one of the most powerful and robust platforms, hence, the choice of most developers and organizations that aim for the stars in the ecommerce playground.
When the likes of Nike, Samsung, and Warby Parker base their stores on Magento, the average person can judge its importance for online store owners. Despite the fact that it's a relatively new platform (released in 2008 initially as Bento), it has fast gained popularity owing to the huge number of features it offers and the amount of flexibility it gives to the stores it hosts.
Speaking of hosts, you all must already know that Magento requires hosting services to power your online store. Hence, we bring you this list of shared hosting providers that you can host your Magento site on without worrying about downtimes and other hosting related problems.
Let's get down to business!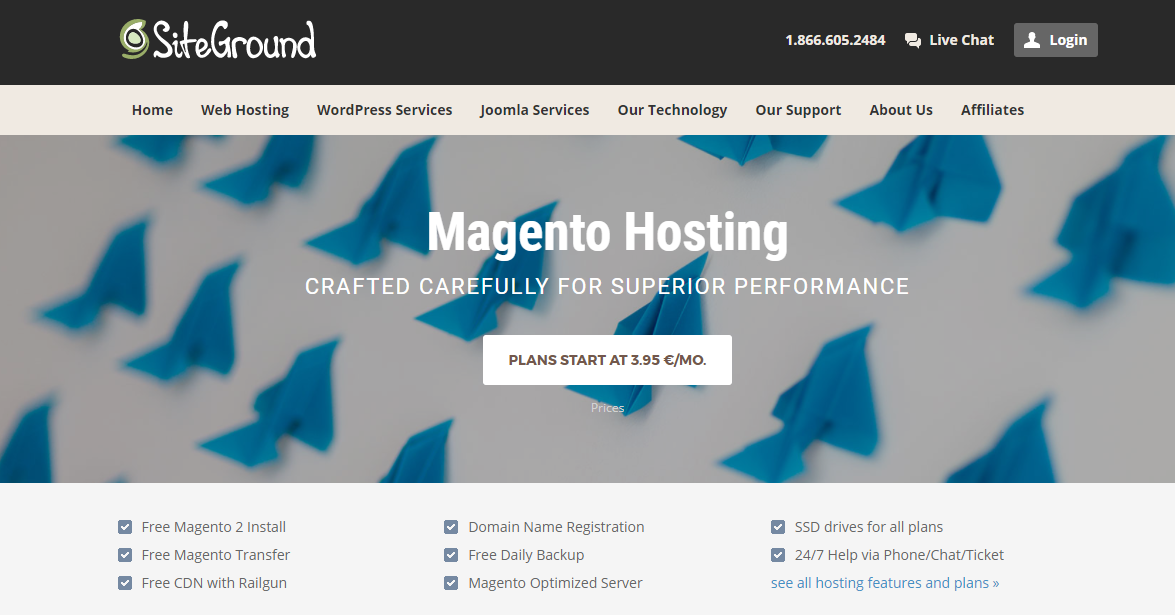 "Web Hosting Crafted With care," and "Web hosting is our craft," are some claims that  SiteGrounds makes. Whatever claims they make, though, SiteGround stands by it and provides one of the best shared hosting solutions for Magento stores. It's not even that expensive to begin hosting your stores with them.
Price starting from: $3.95/month
Standout Features:
Magento-optimized servers with 1-click Magento install
FREE CDN with Railgun
SSD drives are standard across all plans
24/7 Support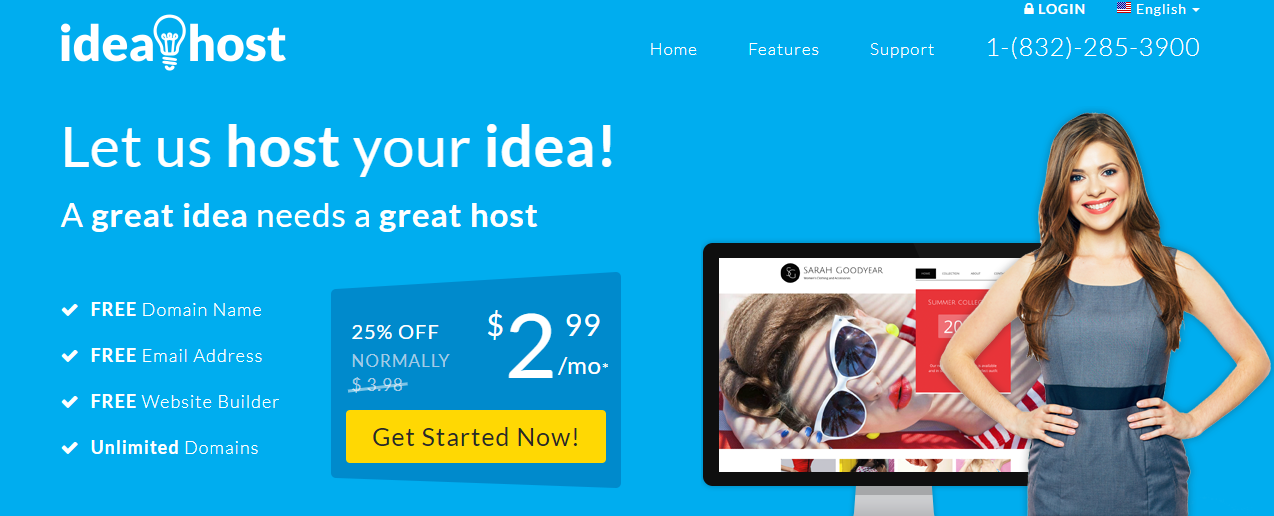 "A great idea needs a great host." And ideahost gives you a chance to host your ideas on servers that cost you less than you'd spend on your lunch. With pricing plans that will compel you to host your ecommerce idea on ideahost, it's perhaps one of the best hosting platforms out there in the wild world of shared hosting.
Price starting from: 2.99/month
Standout Features:
Install Magento quickly from the control panel
FREE domain to host your online store
FREE Email Address
$100 Bing Credit on Marketing Tool
Helpful support and Magento-specific knowledge base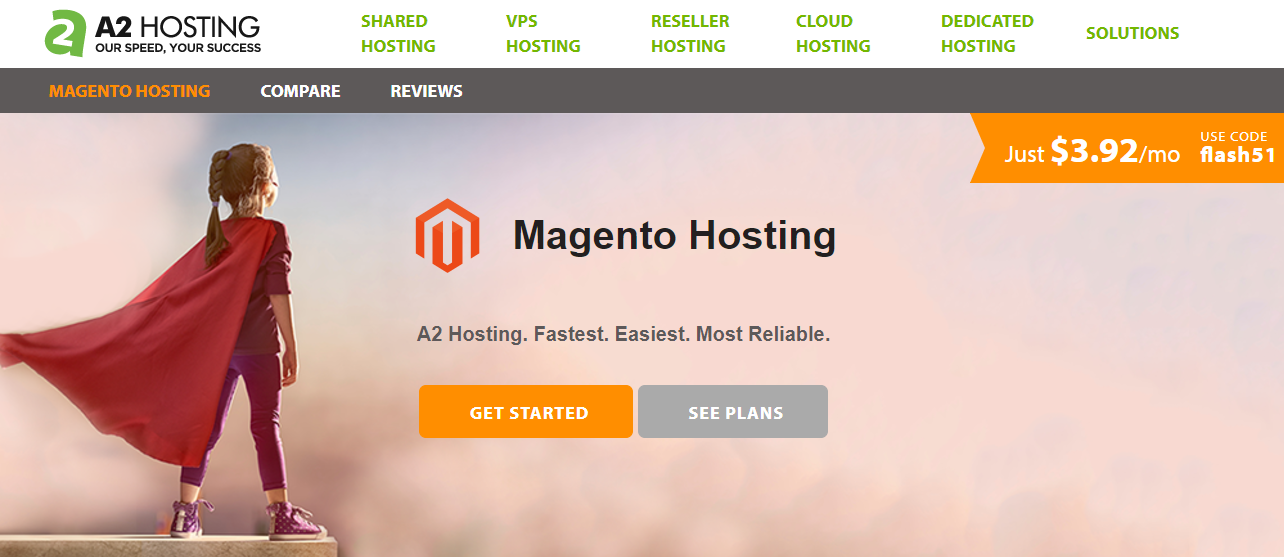 While most hosting services provide an overall hosting solution and Magento is one of them, A2hosting stands apart and boasts to be a Magento hosting solution from the get go. If you are searching for the "Best Magento Hosting," A2hosting should be your go to host!
Price starting from: $3.92/month
Standout Features:
Unlimited Storage
Unlimited Transfer
cPanel Control Panel
Free SSL & SSD
Anytime Money Back Guarantee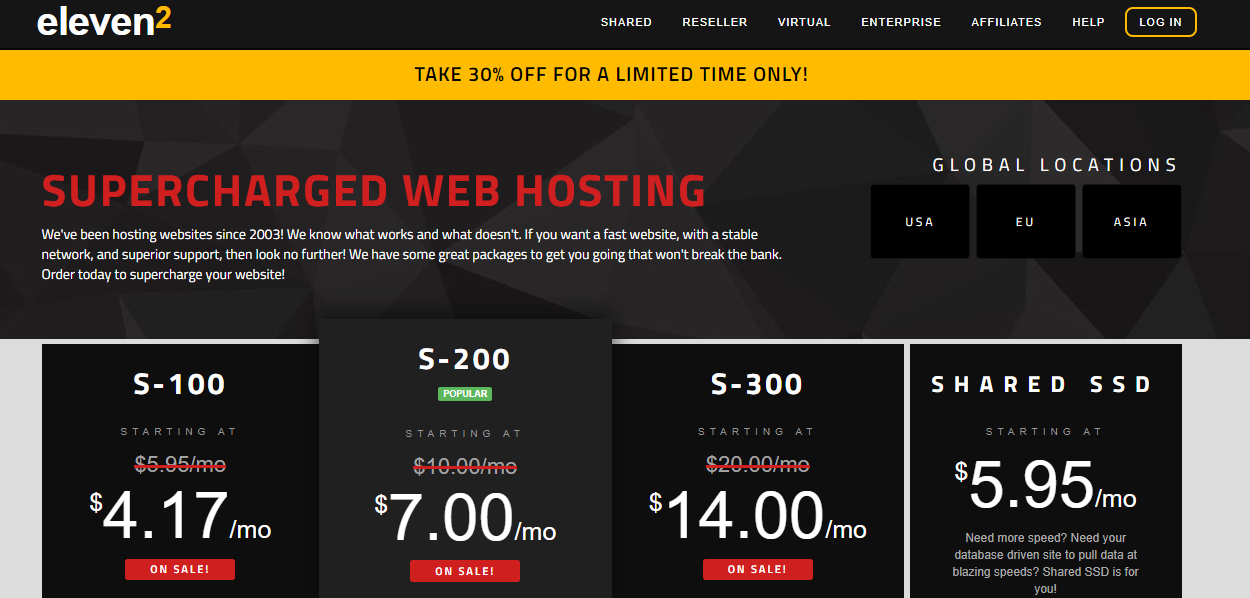 Eleven2 hosting has been around the scene since 2003. With data centers in several locations around the world, Eleven2 hosting manages to provide fast, reliable, and a stable hosting solution for all your Magento needs. Although not as cheaply priced as a few other solutions in the list, it still provides an excellent Magento hosting solution without breaking the bank.
Price starting from: $4.17/month
Standout Features:
Unlimited Email
Unlimited FTP
Unlimited Parked Domains
Unlimited Databases
Backup
24×7 Support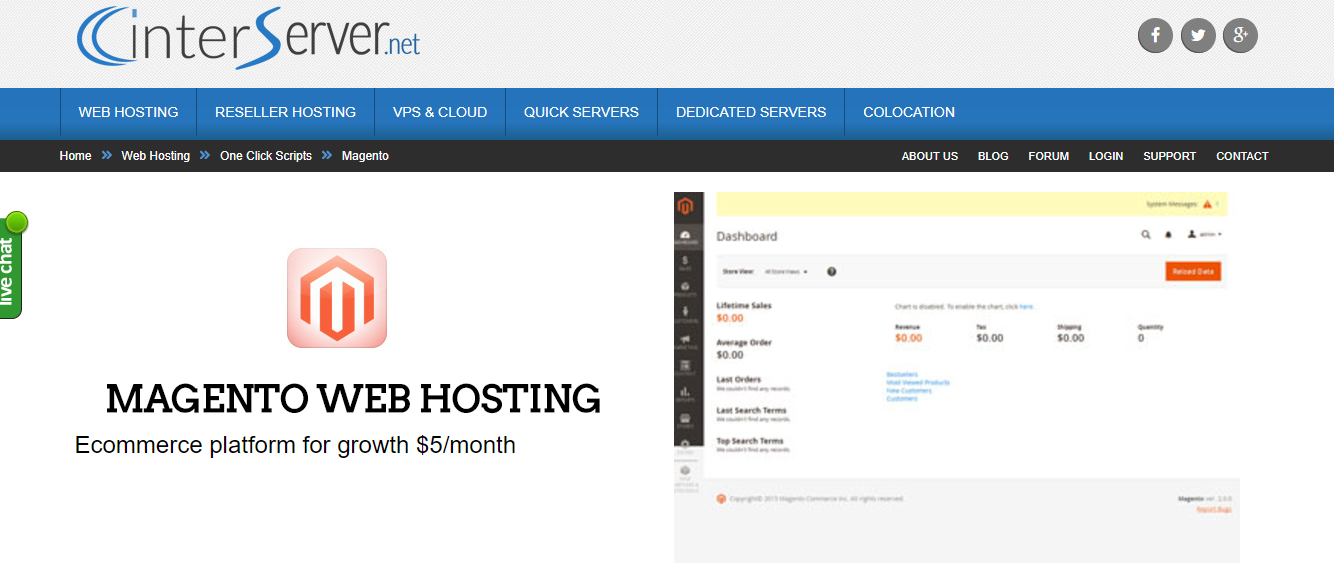 Optimized servers are crucial for Magento hosting. Not all hosting platforms are best for your Magento store since many are not optimized and do not provide a robust enough environment for your store to run smoothly. But InterServer takes all those worries away with a price that won't burden your wallet much.
Price starting from: $5/month
Standout Features:
Unlimited Storage
Unlimited Transfer
Unlimited Email
FREE SSL Certificates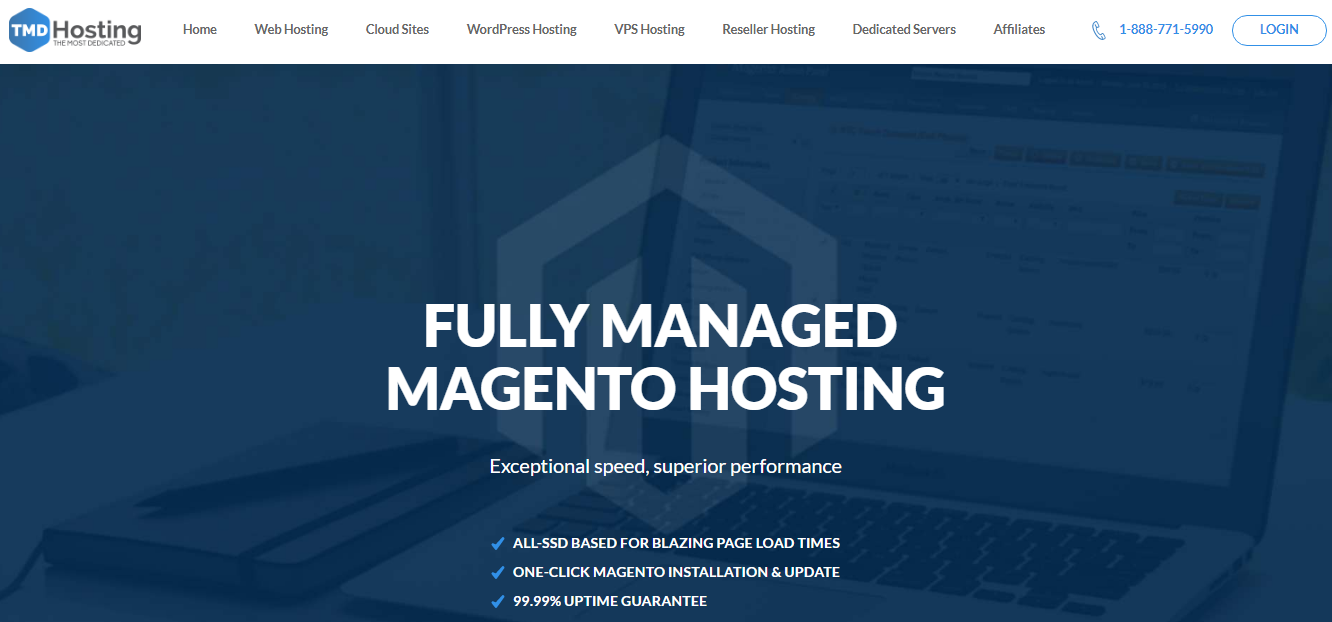 Managed hosting solutions are great for people who do not have the resources nor the time to handle their servers along with their stores. TMDhosting takes all those worries away with 1-click Magento installation and 99.99% uptime guarantee, ensuring that you stay at the top of your game while they take care of your server needs.
Price starting from: $2.85/month
Standout Features:
Bandwidth Unlimited
SSD Space
Free domain
Premium Support
Optimum Cache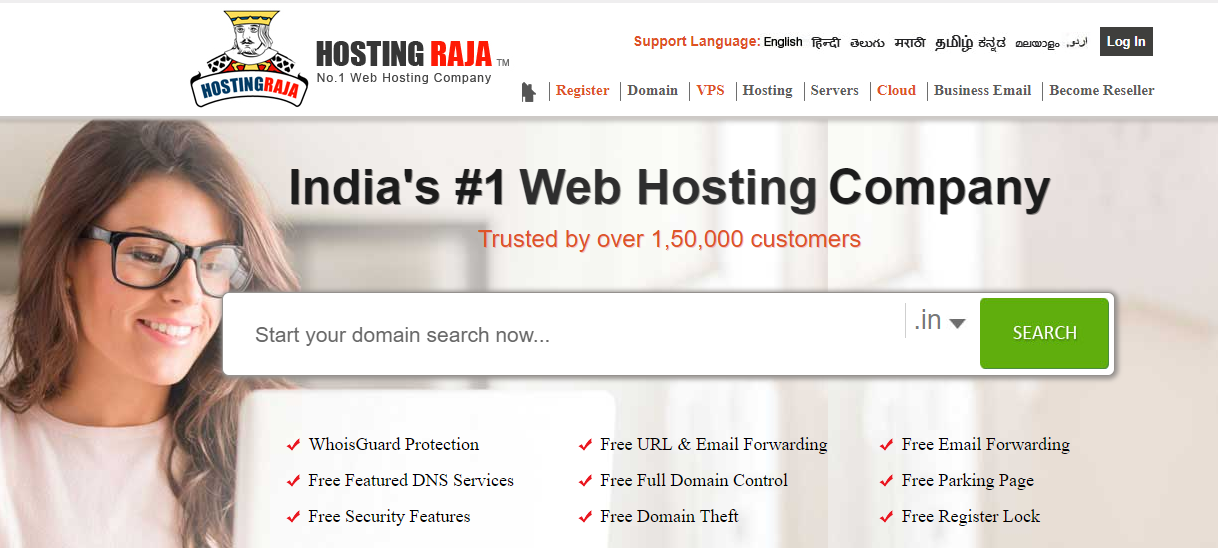 If you hail from India and need a good host for your Magento store, look no further than Hosting Raja. Aptly named, their service is perhaps a majesty in the hosting world, with loads of features and plenty of options to choose from. However, it's their Magento hosting solutions that take the cake and will allow you to build your store with complete peace of mind.
Price starting from: ₹199/month
Standout Features:
Easy to Use Control Panel
Unlimited Sub-domains, Email and FTP accounts
MySQL Database
Custom hosting plans according to the client's requirements.
No Hidden Cost, NO Setup fee & No Extra Payments
FREE Control Panel, Database Manager, Add-on/Parked Domain.
24/7 Support in multiple local languages.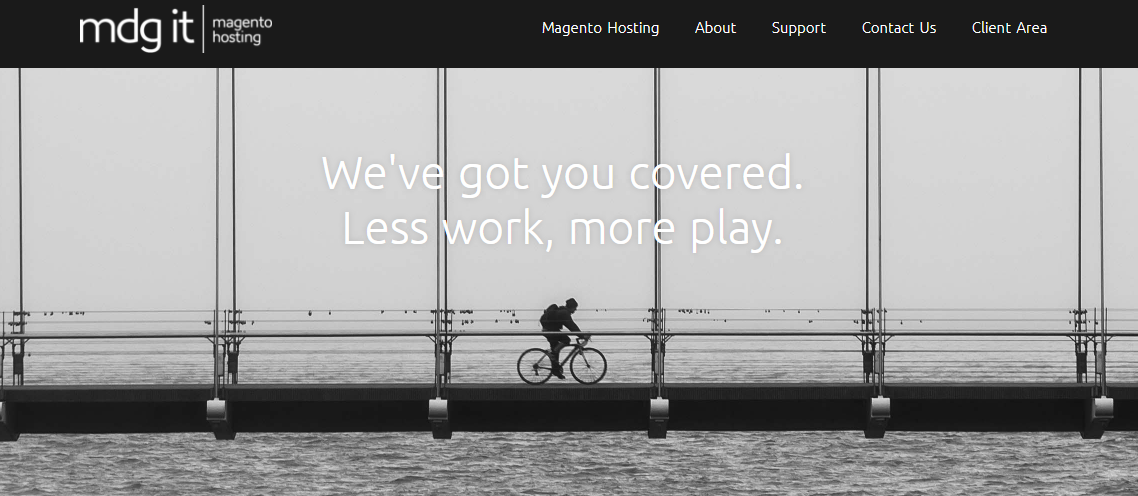 Mdg it is the best hosting solution for you if you hail from Australia. Since they chiefly operate in Australian regions, setting up your Magento store will benefit if you host it with Mdg it. They even have a team of experts who can help you with your setup, and they even provide you with daily backups to ensure you never have to face unwanted nightmares.
Prices starting from: $9.95/month
Standout Features:
Lightning fast performance
2000MB disk space
Includes Email
Optimized for Magento
Includes cPanel

When it comes to Magento hosting in Netherlands, only a few other hosting solutions come close to Any-it. You can choose whichever plan fits you best and not worry about performance because the only place those plans differ is in disk space and the amount of data you buy.
Price starting from: € 150/month
Standout Features:
1 CPU core
Free SSL certificate
1 GB of working memory
50 GB disk space
EIG Based Shared Magento Hosting
EIG (Endurance International Group) is a web hosting company founded in 1997. It is a conglomerate, one of the biggest, and hosts a number of hosting companies under its flag. And this is why you need to know that no matter which hosting solution you buy from EIG, all of them are the same, and basically only differ in pricing, and listed features, etc. Hence, pick whichever hosting you like from the following list, and you basically get the same service throughout.

Price starting from: $2.75/month
Features:
Get started with Magento with one click
Free Domain
24/7 support
Trusted by over two million site and store owners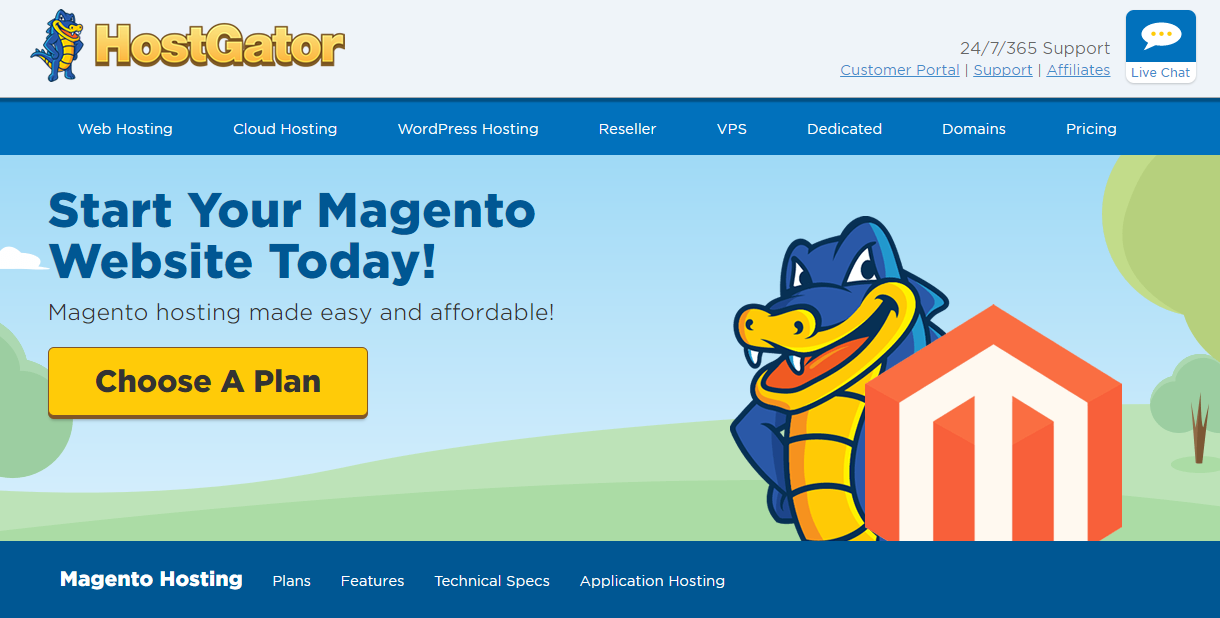 Price starting from: $3.95/month
Features:
One Click Installs
Single Domain
Unmetered Bandwidth
Email Marketing Included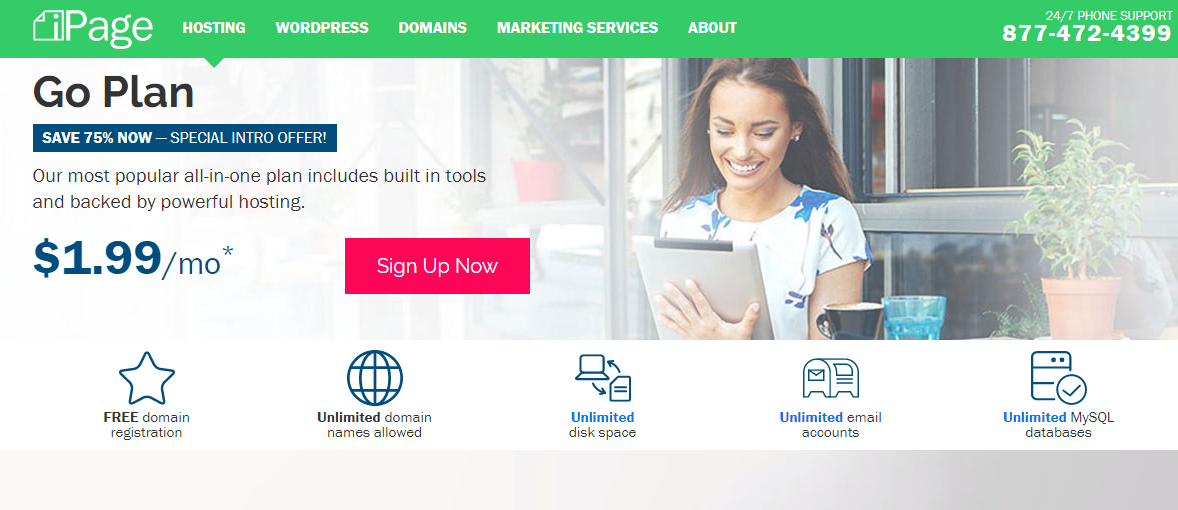 Price starting from: $1.99/month
Features:
Easy 1-click installer
FREE online store, PayPal integration, and shopping cart
24/7 network monitoring
FREE domain to host your online store or blog
These are only a fraction of the hosting companies that come under the EIG banner.
For a full list of EIG based hosting companies, you can visit their Wikipedia page!
If you think we missed out on your favorite host, just leave a comment below and we will get back to you!