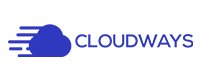 Price Starting From: $10/mon
SSD-Based Magento Cloud Hosting
Cloudways CDN
PHP 7 Ready Servers
Optimized Stack
24/7 Expert Support
Unlimited App Installation
Free Migration
Free SSL Certificates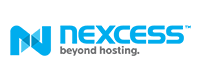 Price Starting From: $19.95/mon
PCI Compliant Environment
24/7 support
FREE Setup
FREE Migration
R1Soft File backups
PHP-FPM
SSH access
Memcached
Dedicated IP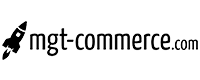 Price Starting From: €49/mon
MGT CloudPanel
Free Migration
24/7 Support
PHP-FPM
Memcached
CDN
SSD Disk
High Performance Stack
Experience the Best Speed, Secure and Managed Magento Hosting
Looking to get the fastest, most secure and robust Magento 2 hosting? It's time to experience the best managed Magento hosting. Keep your store running and overcome the possibility of server downtime.
Each Magento 2 hosting plan comes with dedicated features for optimizing the speed and performance of your web store.
Why You Need the Best Managed Magento Hosting Service
Magento is built with all the complex architecture to offer faster performance for all kinds of online businesses. So, it's ideal to get the best Magento 2 hosting service that is fine-tuned, blazing fast and are ready for you!
Features by the Best Managed Magento Hosting
Managed Magento hosting offers faster page load time, thereby enhancing the optimal performance of your web store by 20X than other hosting providers that give you an advantage over your competition.
Try the Best Magento Dedicated Hosting
No one likes slow websites. It's time to take the leap of faith with the best managed Magento 2 hosting to experience better speed and performance.
That's why we at Magenticians bring to the table highly valuable content, tips, and tools to start and scale your ecommerce business.
With the best Magento hosting at your disposal, performance, and speed give you a competitive edge.