Interviews
Amit Bera On How Completing Magento Certification Helped His Professional Career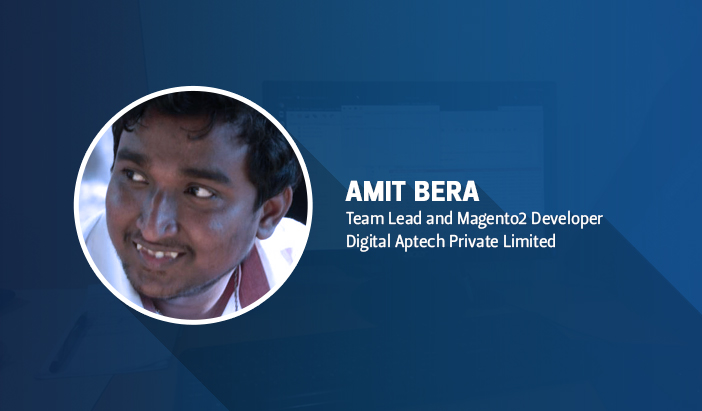 Today we have Amit Bera with us. He is a Senior Magento Developer and currently working as a Team Lead and Magento 2 Developer at Digital Aptech Private Limited. Throughout his career, Amit has acquired a valuable amount of Magento expertise. More importantly, he has completed a Magento certification, making him updated with the latest insights.
So without further ado, let's see what Amit has to share with us today.
Muneeb: Amit, what was your reason for choosing Magento? And what is special about Magento that makes it stand out from other ecommerce platforms?
Amit: Actually, it was my first company where I worked that assigned Magento to me. Little did I expect that it would pave the beginning of my professional career in January 2011.
I found Magento to be extremely special, unlike any open-source ecommerce software application that I have come across. Its integrated features make it an ideal application for setting up an ecommerce website.
Furthermore, you won't find a community that is involved and dedicated to grow an application like that of Magento. And its extended extensions marketplace is an invaluable feature for store owners.
Muneeb: Please share some highlights of your career.
Amit: So far I have had two important turning points in my career. First was when I went to the capital city of New Delhi for an in-house project in 2012 September. This is what really sparked my interest in Magento as a career option. The second was when I achieved 10K points at Magento stackExchanges.
Muneeb: Being a Magento Developer, what are the key points that you focus on before starting any project?
Amit: First, I have to check how much I can manage according to the client's requirements using the Magento default in-build feature. Also, I try to use fewer store extension features.
Muneeb: What change did Magento Developer certification bring to your career and skills? How important is this certification to other Magento developers?
Amit: Without a doubt, the Magento certification has been a big step up for my professional career. Upon completing the certification, I started receiving many job offers. It has helped nurture my developer skills and increased my market value.
Muneeb: Can you please share some useful resources for newbies who want to learn Magento Development?
Amit: Magento2:
I would recommend the following:
Muneeb: Can you please share your workplace picture with our readers?
Amit: I can't share a picture of my workplace. But, I will share a picture of my room. Here: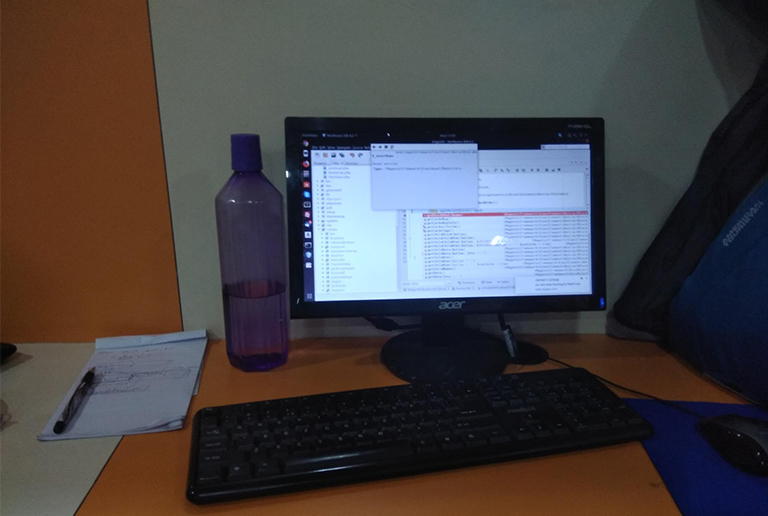 Muneeb: Name some people who have inspired you in your personal and professional life?
Amit: My father is my biggest inspiration in my personal life. As for professionally, I have always been intrigued by my work colleagues and people who are part of the Magento community.
Muneeb: How do you manage your work-life balance? And how do you spend your spare time?
Amit: Haha, there is no need for me to balance my work and life since I'm not married at the moment. But I do love to spend my time with family. I always try to keep my weekends booked to spend time with family in my village.
Muneeb: Now it's time for a fun Rapid Fire round!
Rule: You can't spend more than 15 seconds on this question ;)
| Muneeb | Amit |
| --- | --- |
| Shopify or PrestaShop? | Shopify |
| Movies or Games? | Movies |
| Travelling or Party? | Travel |
| Tea or Coffee? | Tea |
| PlayStation or Xbox? | None. I'm not a gamer. |

Muneeb: Who would you like to nominate to interview next on Magenticians? You can recommend your friends or anyone from Magento community.
Amit: I would like to nominate Fabian Schmengler, who I consider to be my Magento guru, Max Pronko, Mukesh Tiwari, and Rakesh Jesadiya.
That's the end of our interview! To see more updates from Amit, you can follow him on Twitter and LinkedIn.
Gear up for another week of valuable Magento insights from key community figures.