Articles
Rapid Fire Fun With Magento Experts!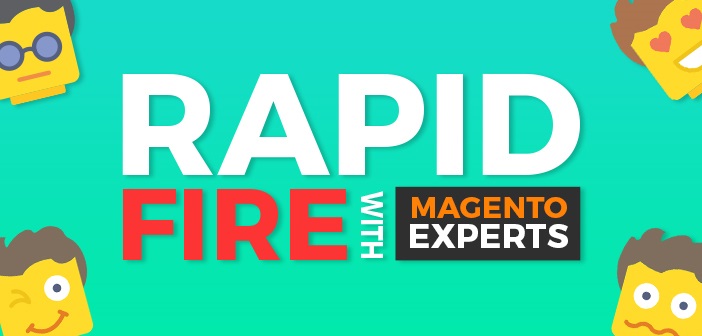 Who says the people of Magento aren't fun? Have you even checked out Rebecca Brocton's  YouTube channel?
You all know and probably follow our Magenticians Interview series. With time we change our format and try to innovate what we can ask the Experts we interview and keep our readers entertained. With that agenda in mind, we introduced a tiny fun section for the Magento Experts and we called it 'The Rapid Fire Round!'
Now, we bring you all the Rapid Fire answers to you on one single page. Since these are the people we follow regularly and take inspiration from, it would be awesome to see where they stand and how much our likenesses match.
I, for one, was enthused at the fact that Alessandro Ronchi is a PlayStation guy. So am I!
Check out what these Experts prefer and you can play the 'who do I have more in common with?' game yourself!

Well, what do you think?
Let us know in the comments below and make this even more fun if possible. As for the rest, we'll keep coming up with more awesome stuff for you all!