Articles
A2 Hosting Review for Magento – We Put It to the Speed Test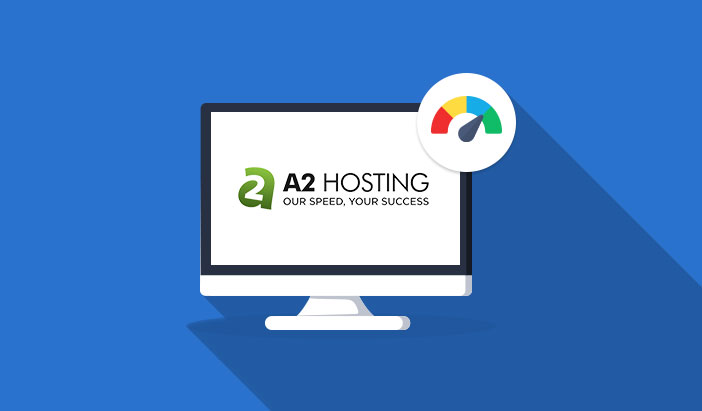 If you're looking for the best ecommerce platform, then Magento is a great option!
Magento is a popular platform for building ecommerce stores. It is a powerful ecommerce solution loaded with awesome features that can only give the maximum benefit to the users IF they invest in a robust hosting solution.
Choosing a wrong Magento hosting for your store can result in failure of the business. It can affect the conversion rate of your store. The failure is often caused by the biggest problems faced by Magento users – store speed.
Customers Prefer A Faster Ecommerce Store
Customers always prefer fast speeds for online stores. If your store's speed is slow, your customers will leave, looking elsewhere for the products they're interested in. What's more is that, it that they will not visit your store again, since the first impression is the last impression.
Customers always have less time and at that time they want to buy several products. But if they are stuck due to your store's speed, imagine what can happen. So, always host your store on a fast hosting platform in order to provide your customers with a faster online store experience.
See: 4 Biggest Advantages of Using Magento for Your Ecommerce Store
A2 Hosting – Managed VPS
Keeping that in mind, we have decided to test hosting services in order to share the results and our experience with you. The first on the list is A2 hosting review.
I have outreach A2 Hosting and they provided me with their Managed VPS Hosting Plan – POWER+. I would like to thank A2 Hosting for cooperating and also for setting up Magento 2 store on that server.
Here are the details of the plan:
4 GB RAM
75 GB Storage
2 TB Transfer
4 vCPUs
Free SSL & SSD
Free cPanel Control Panel
Anytime Money Back Guarantee
You can check more about their plans.
Before showing you the speed result, let's discuss a few other aspects which I have experienced:
User Interface
The UI of the customer account area of A2 hosting looks decent and it's easy to navigate. All the options were visible like Support, Domain, Billing etc. One can easily get all the server credentials. Also, you can easily access the cPanel which is loaded with many useful features.
Customer Support
As Magento 2 is the ongoing version, I requested their support team to install Magento 2 on the provided server, and they responded positively. After the installation, they were able to manage a few issues that I have faced and I would rate them with grade B+.
Magento 2 Installation
I mentioned earlier that they installed Magento 2 when I asked them. You can also install Magento 2 or any other version of Magento using Softaculous. If you face any issues during Magento 2 installations see: How To Fix Broken Magento 2 Installation.
Now let's move to the test!
Tested With Sample Data
First, I have installed sample data onto the provided server easily using command: php bin/magento sampledata:deploy
After the installation of sample data and with doing necessary optimizations, I have tested it. I used GTmetrix for the speed test and here's the result:

Final Words
In this A2 hosting review, I have shown you the performance results after deploying Magento 2 with sample data. Now you decide whether it fits your requirements? If yes, then go for it.
If you have any confusions, just drop your query in the comment box below!