Articles
Top 4 Biggest Advantages of Using Magento for Your Ecommerce Store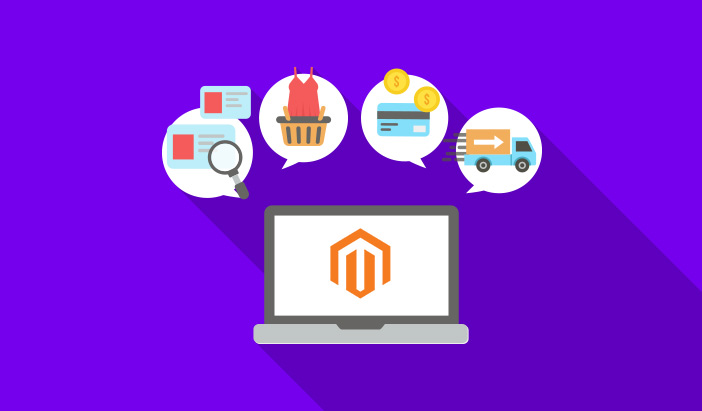 Disclaimer: Magenticians does not necessarily agree with the views expressed in this guest post. They are presented to bring to light all diverse views in the Magento and general ecommerce community.
When you first decide to start your own ecommerce business online, you have to come up with strategies to get your products in front of the right audience. You also have to design your ecommerce platform so that it's easy to use, simple to understand, and built on a sturdy foundation. By keeping these things in mind at the beginning, you'll ensure your success and provide your customers with a productive, efficient, and fast way to purchase products from your site.
Depending on your company, you can try different ecommerce strategies to spread your website's message far and wide. Or at least, in the beginning, you may want to focus on developing the best website possible on the perfect platform.
That's where Magento comes into the picture. There are so many advantages to using this platform for your ecommerce store that it's hard to keep track of them all. But we're going to share some of the biggest with you today and you can decide if it's the ideal platform for your ecommerce business or not.
1. Magento Has a Wide Range of Powerful Features
The best thing about Magento is the many wonderful features this ecommerce platform has to offer. When you develop a site using Magento, you make it possible for your online visitors to take advantage of wish lists, advanced searches, favorites, multi-store features, grouped products, product comparisons, layered navigation and more.
Not only that, as an ecommerce site owner using this platform, you can take advantage of its robust content management system. This is perfect if you're creating static pages and it also helps you boost your overall SEO performance as well.
You also want to deliver the perfect user experience to your visitors each and every time. That's why creating a foundation on this platform is so important, because it helps improve customer satisfaction across the board and creates an incredible user experience that your website visitors will absolutely adore.
2. Magento Gives Ecommerce Sites an SEO Edge
When you develop your ecommerce website on the Magento platform, you have an advantage when it comes to search engine optimization. This comes in the form of Magento SEO and it has actually solved many of the optimization issues that you typically experience when owning an ecommerce website.
The platform has the ability to successfully manage duplicate content, landing pages, website traffic, page indexing, and so much more. And it can do so efficiently, which means your website is going to run smoothly each and every step of the way. It will also have a much better chance at achieving high rankings in search engines like Google, Yahoo, and Bing.
3. Magento Is Developer Friendly
If you intend to build an ecommerce website, you better build it on a platform that is developer friendly. The beauty of Magento is its ability to grow right along with your business. Since websites have to change often to keep up with changing times, you'll be glad because developers are happy since it's much easier to add content, web pages, links, navigation, and much more when using this Magento as their platform.
On the other hand, other platforms are difficult to operate and not only will they slow you down, they'll hurt your business overall because you won't be able to make the changes you need to compete in a tough online environment. So do yourself a favor and take advantage of Magento and all of the developer friendly flexibility it has to offer.
4. Magento Provides Marketing Tools
Building an effective ecommerce website is only the first part of the process. You also have to market it and get it in front of the right audience. Magento makes it easy by providing website owners with excellent marketing tools.
When you develop your site on Magento, you'll be able to take advantage of flexible options including catalog promotional pricing, private sales, bundled products, campaigns for landing pages, multi-tier pricing, flexible coupons, and much more. These options give your website a competitive advantage over the competition.
Conclusion
As you can see, Magento is an amazing platform to build your ecommerce website. It has many tools, SEO capabilities, and much more, which make it perfect for website owners looking to sell ecommerce products online, and this is also why it's our preferred choice for everyone else as well!
Author Bio
Wendy Dessler is a super connector with Quality Logo Products who helps businesses find their audience online through outreach, partnerships, and networking. She frequently writes about the latest advancements in digital marketing and focuses her efforts on developing customized marketing plans depending on the industry and competition.