Uncategorized
Unleashing the Power of Software Testing: Cooperating with a Testing Firm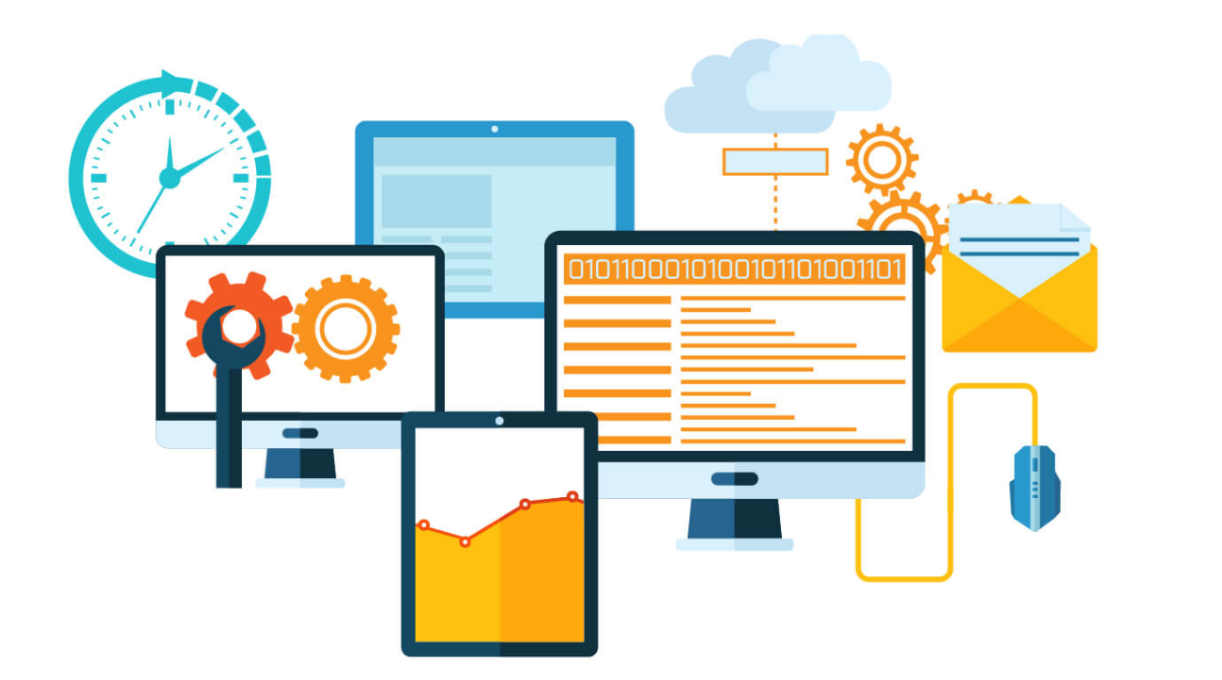 Software quality is crucial to a firm's success across industries in the quickly changing digital landscape. Thorough testing is crucial for ensuring that software is dependable, secure, and high-performing.
While some businesses decide to create internal testing teams, working with a specialized software testing company has many advantages.
In this article, we will examine the effectiveness of software testing and delve deeply into the advantages of working with a specialized testing company, specifically a software development company in Dubai.
An Overview of a software testing company
Software testing companies are specialized businesses that offer testing services to guarantee the dependability and quality of software programs. These businesses have a group of competent experts who carry out various testing tasks over the course of the software development lifecycle. Companies that provide software testing services provide a wide range of services to meet various testing demands.
Typical services include:
Performance testing:

It concentrates on assessing the software's scalability and performance under various load circumstances.
Functional testing:

Software functionality is tested in functional testing to make sure it complies with the requirements.
Security testing:

This kind of testing evaluates the software's security controls to find flaws and potential dangers.
Usability testing:

Usability testing involves determining how user-friendly and simple to use the product is.
Test Automation:

To speed up and increase the effectiveness of testing, businesses also offer test automation services.
Software testing companies are knowledgeable about various testing frameworks, approaches, and technologies. In order to give high-quality testing solutions, they stay current with market trends and technologies. These businesses are often skilled at using automation and performance testing tools like TestNG, JMeter, Selenium, and JUnit.
Testing companies frequently have experience working in many industries. With this domain knowledge, they are able to comprehend the unique needs and difficulties of various sectors and adjust their testing strategy accordingly.
Software testing companies offer their clients thorough test results and data. These reports provide details on test coverage, trends in defects, and general quality measures.
Test metrics show stakeholders where software needs to be improved and assist in making well-informed decisions about release readiness.
In order to be in line with contemporary software development processes, countless software testing companies have adopted agile and DevOps practices. They work closely with development teams, take part in agile rituals, and include testing into pipelines for continuous integration and delivery. This strategy guarantees testing is carried out at every stage of the development process, accelerating time-to-market and improving software quality.
Knowledge and Specialization
Quality assurance knowledge and specialization form the basis of software testing companies. They work with highly qualified individuals who have a wealth of knowledge with various testing tools, procedures, and best practices.
Businesses can access a specialist team that is familiar with the complexities of testing by working with a testing company, providing a thorough assessment of software products. These professionals bring a profound understanding of testing principles, allowing them to recognize potential problems and offer useful insights for improvement.
Comprehensive Testing Approach
Product testing companies use a comprehensive testing approach to make sure all facets of the product are carefully reviewed. They make use of many different testing methodologies, including usability testing, performance testing, security testing, functional testing, compatibility testing, and others.
This multifaceted strategy makes sure that the software is examined from a variety of perspectives, revealing any flaws, vulnerabilities, and performance snags.
Businesses may reduce the likelihood of software failures, improve the user experience, and increase customer satisfaction by undertaking thorough testing.
Advanced Tools and Technologies
To improve their testing skills, testing companies invest in advanced testing tools and technologies. These tools speed up test execution, automate testing procedures, and offer thorough analysis of test outcomes.
Businesses can benefit from these cutting-edge instruments' advantages by working with a testing company, which will result in testing procedures that are both more effective and efficient. Advanced tools make it possible to monitor defects effectively, cover all test cases, and conduct extensive performance analysis, ensuring that the program satisfies the highest standards.
Independent Perspective
The independent perspective that testing firms bring to the testing process is one of the major benefits of working with or hiring them.
The capacity of in-house development teams to uncover important flaws objectively may be hampered by prejudices or assumptions they may have about the software they produce.
A testing company, on the other hand, tackles testing from an objective and new angle. They assess the program from the perspective of the end user, allowing them to find undiscovered flaws and possible areas for development. This impartial assessment adds a crucial layer of examination and makes sure the program satisfies the highest requirements.
Cost-Effectiveness
Businesses may find it more affordable to outsource software testing to a specialized company. A large financial commitment is required for the recruiting, training, infrastructure, and continuing upkeep of an internal testing staff.
Instead, working with a testing company allows businesses to access testing knowledge whenever they need it while also eliminating these fees. Testing companies provide flexible engagement models, allowing clients to scale their testing efforts in accordance with project needs. This adaptability allows for cost-effective testing of the program without sacrificing quality.
Time Efficiency
Software testing companies have a specialization in testing procedures, which enables them to speed up the testing process and provide results quickly. They have established testing techniques, clear workflows, and skilled personnel who are solely responsible for testing activities.
Businesses can drastically reduce the amount of time spent testing by working with a testing company, which will speed up the software development lifecycle and reduce time-to-market. In this competitive environment, when speed and agility are essential, time efficiency is essential.
Focus on core competencies
Businesses can streamline their processes by concentrating on their core strengths. Businesses can streamline processes, get rid of pointless complexity, and increase operational efficiency by focusing resources and efforts where they have a competitive edge. Faster decision-making, a quicker time to market, and more customer satisfaction are all made possible by this emphasis.
Businesses can promote continuous improvement, create new products and services, and remain on top of market trends by utilizing their specific knowledge and skills.
The Last Wise Words
By working with a specialized software testing company, businesses may harness the power of software testing and enjoy a host of benefits.
Businesses may streamline operations, spur innovation, create a competitive advantage, optimize resource allocation, boost productivity, and improve agility by focusing resources, efforts, and expertise on their distinct strengths.