Web Hosting Review
SiteGround Magento Hosting Review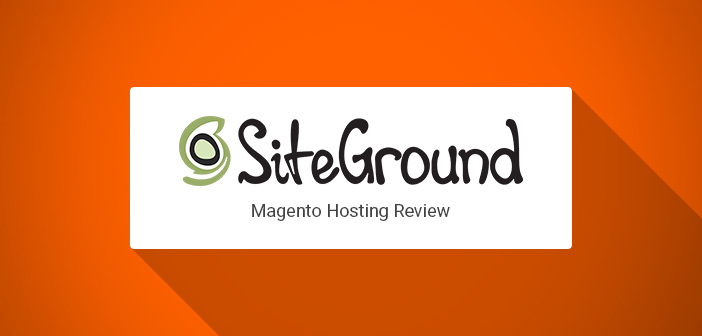 SiteGround is among the best Magento hosting providers out there. With more than 450,000 domain names around the world and boasting of information centers from the United States and Europe, SiteGround even has a presence in Asia.
Known for providing one of the best hosting services in the already saturated market of hosting providers, SiteGround is the Magento host you need for your online Magento store. However, this review will discuss the pros and cons of SiteGround to help you decide if it's the best for you or not.
Starting with price, SiteGround is a reasonably priced hosting service if you begin with their basic offering.
What makes SiteGround such a robust and reliable hosting service is the fact that they use SSD-based shared hosting. SSD is the modern standard that has replaced HDD as the fastest data transferring and storing medium.
Hence, SiteGround boasts high performance and even offers premium custom-made solutions to its customers that allow every customer to own snappy and quick-loading websites.
Magento Hosting
SiteGround allows customers to set up Magento with just 1-click, and even have an expert on hand to help you install Magento if there's anything you don't understand.
If you had been on a different host before, you can get a professional to help you transfer all your files and DB's to SiteGround, again, for free.
Easy Magento Installation
If you purchase Magento hosting with SiteGround, you also get a free domain, so make sure you choose your favorite domain to get started quickly. And if you plan to install Magento yourself, the hosting providers have a handy wizard to help you get started (of course).
Custom-Built Services
If anyone asks about what makes SiteGround stand apart among the huge competition in the hosting realm, the answer can easily be their excellent customer service. Their chat and ticketing system is perhaps the best in the industry, and if a customer comes up with a complaint or query, they are more than satisfied with the support they end up receiving.
In fact, SiteGround has built customer solutions that make the life of their clients as easy as possible. The chat system, for example, not only helps them solve their issues, but also allows them to rate the support they receive. This ensures that every customer has their queries answered and no support ticket goes unchecked. Their super support is the biggest SiteGround Pull factor, and if you opt for their hosting service, you will indeed be in the best hands.
Other Perks
Other perks that come with SiteGround consist of basic necessities like caching and backups of websites so that the data is available in case of any technical issues. You also get FREE SSL, email, and CDN to help you setup your website fully loaded in no time.
Conclusion
SiteGround easily ranks among the top Magento hosting services out there, and if you've been on the outlook for the best Magento hosting, you've come across one. SiteGround also has an easy-to-navigate interface that allows you move through every step easily and you get tons of upgrades and add-ons as well. If this SiteGround hosting review compels you to give it a try, don't forget to tell us what you think in the comments section below.
Subscribe Newsletter
Subscribe to get latest Magento news