Interviews
"I Think the Magento Partners Are Stronger Than Most (If Not All) Other Platforms", Says Paul Rogers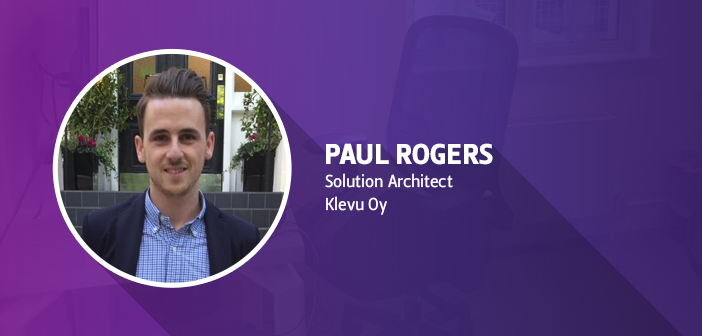 Paul Rogers is another Magento influencer who is currently working as a Solution Architect at Klevu Oy and an ecommerce consultant at Vervaunt. He also has a Magento Solution Specialist Certification to his name and has a long history with Magento.
Muneeb: Paul, thank you for taking the time out of your busy schedule for us. Could you please share some of the highlights of your career with our readers?
Paul: I've been working in and around eCommerce for roughly 10 years; initially more on the customer acquisition side and then over the last few years, more around technology. I've been working with the Magento platform for around 8 years since I first joined GPMD. GPMD is a Magento agency, based in the UK, which I've definitely enjoyed more than other systems.
I wasn't particularly hands-on with Magento initially, but these days I get a lot more involved in the nitty-gritty, particularly since I started working on M2 builds as more of a Solutions Architect. I've also worked in-house for retailers of various sizes, for different Magento agencies, and as a consultant.
I would say that most of my highlights have been more recent, since I went back to being a consultant, examples are:
Hiring my first full-time person (Josh Duggan), who runs our new eCommerce paid media offering, which is a big focus for us also.
Started working with certain brands (did a nice project with Nestle, working on the M2 store for Linda Farrow, etc)
I've achieved lots of things with Klevu, who I worked for as a consultant and helped them move into the UK market
Passing the Magento Solutions exam was a big thing for me at the time
I did a talk at Imagine, which was also a big thing at the time
Muneeb: You are currently working as a Solution Architect at Klevu Oy and as an ecommerce consultant at Crimson Fox. How do you manage both your jobs and the responsibilities?
Paul: This is a very good question – to be honest, I'm really lucky that Klevu and my consulting clients are both very flexible, I tend to focus purely on deliverables by consulting with clients, which is helpful with planning around Klevu meetings and events etc. My role at Klevu is pretty focused on onboarding and helping the bigger Magento customers and also working with the Magento partners, so this can be pretty unpredictable at times.
I've now also got Josh, who makes things a lot easier as he tends to look after a lot of the client relationships, aside from Klevu and my two biggest clients.
I'm also in the process of changing the brand Crimson Fox to Vervaunt, which I'm really excited about as it's been done properly by a branding consultant, as opposed to just being done by me and the odd freelancer. (The change has already been put into effect at the time of publication)
Muneeb: What advantage did becoming a Magento Certified Solution Specialist give to your career?
Paul: I would say that it's been really useful – I was obsessed with passing so I spent a huge amount of time learning the real details (e.g. payment options and tax), which have then proved really useful since passing. The actual certification itself hasn't been hugely useful – I did have one project where it was a requirement, but aside from that, not really helpful to be honest.
Muneeb: And what advice would you give to newbies who want to achieve this certification?
Paul: Just make sure you focus on the areas that are listed in various different study guides out there – the things that I really needed to hone in on were areas like some of the more minor differences between CE and EE (e.g. native payment gateways in the two different versions), tax, native delivery options and shipping couriers, etc etc.
Also, things like the Demac guide are hugely valuable – make sure you know each of these areas inside out. That said, the M2 certification is out next month, so hopefully, the same principles apply :)
Muneeb: What was your reason for choosing Magento over other ecommerce platforms? Where do you see the future of Magento?
Paul: I fell into Magento to be honest, when I initially joined GPMD – but I've continued to work with it because I think it's by far the strongest platform in terms of native functionality, everyday extendibility and off-the-shelf integrations (with the more valuable ones being things like the less mainstream ERPs and other complex systems). It also has the most demand, which is important from a business perspective.
I think Magento will (or continue to) focus far more on the enterprise end of the market and solutions like Shopify and Shopify Plus will eat into the community end (with that representing a really strong alternative for merchants with simple catalogs and very little complexity in their business).
I think M2 is a really good platform – it obviously has it's issues but, in my opinion, they've gotten through the biggest challenges which were keeping the partners (both technology partners and Sis) happy while they went through their initial problems. I've got a few clients on more recent versions of the platform and they're pretty happy overall (more so than when they were working with Magento 1).
Lastly, I think the Magento partners are stronger than most (if not all) other platforms – I've looked at other platforms and do work with others, but the Magento partners are a lot stronger in my experience (technically and generally as eCommerce partners). The Sis I work with are a big part of my offering and I think is a big differentiator.
Muneeb: Please share a picture of your workplace with our readers.
Paul: Here you go: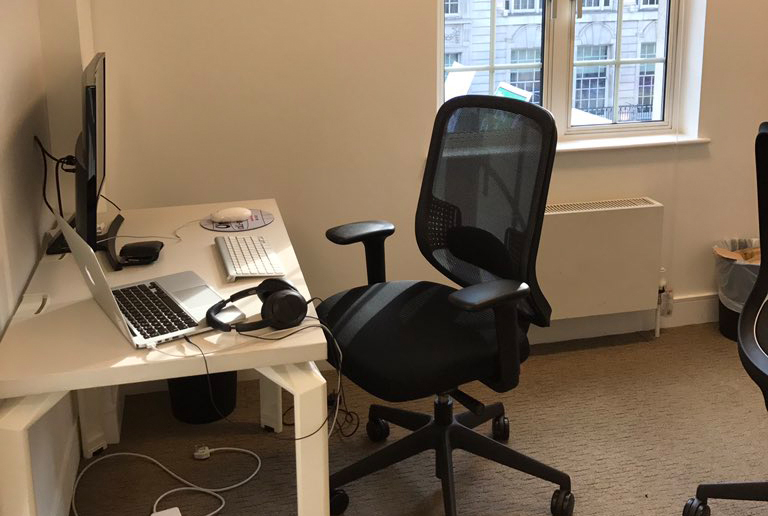 Muneeb: Everyone has some inspirational personalities in their lives. Could you name some people who have inspired you in your personal as well as professional life?
Paul: This is a really hard question for me to answer – to be honest, the only people I'd list here are people that I've worked with directly or really respect and want to emulate what they've done (more competitors and agencies really).
There are a lot of very smart people in the Magento space who I respect a lot, including lots of the big UK partners, who have built very solid people-based businesses in an increasingly competitive space. I've done lots of work with Lewis Sellers in the past and I really respect his knowledge of Magento and how he's grown Pinpoint so quickly (we've worked together a lot through this period) – he's probably the most knowledgeable Magento person I know (in terms of the general platform – which both annoys me and inspires me as I want to know more than him haha).
I'm very much focusing on the luxury ecommerce space now and people like Dilligent, Inviqa, and Practicology have done really nice work in this space (be it different types of work).
Muneeb: How do you manage your work-life balance and how do you spend your free time? Do you like watching movies, playing games, or anything else?
Paul: I play and watch a lot of football – this is definitely a big part of my non-work life. I also travel far too much (way more than I can afford and my fiancé would like me to) – mostly in the US. I'm not a massive gamer, however, I do play a lot of FIFA (including against Maier, who is rubbish and has only ever beaten me once).
My fiancé and my cat (Hugo) also take up a lot of my time haha
Muneeb: Now it's time for a fun Rapid Fire round!
Rule: You can't spend more than 15 seconds on this question ;)
| Muneeb | Paul |
| --- | --- |
| Shopify or PrestaShop? |  Shopify |
| Movies or Games? | Games (just FIFA though) |
| Travelling or Party? | Travelling (these days anyway) |
| Tea or Coffee? | Coffee (dangerously addicted) |
| PlayStation or Xbox? | PlayStation (again, only FIFA) |