Articles
Magento – The Face Of Digital Marketing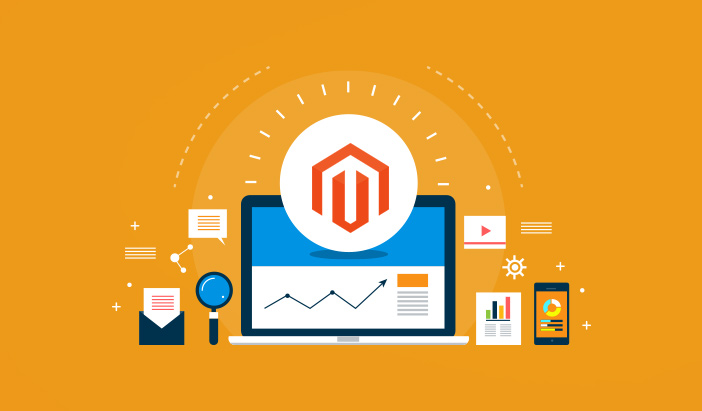 Disclaimer: Magenticians does not necessarily agree with the views expressed in this guest post. They are presented to bring to light all diverse views in the Magento and general ecommerce community.
Magento is a familiar term for owners and developers of ecommerce stores. It is an open source software tool that helps in designing a high performance and sales-boosting ecommerce site. Whether you are operating a huge business or a small scale business or possibly just started off with a family run business. When it comes to ecommerce digital marketing, Magento will help you boost your sales and customer experience as well as maintain the statistics towards the upward front.
While it comes to digital productivity, customizable tools along with security and promising customer experiences are mandatory to run a meaningful ecommerce business. This is what Magento offers – boost in sales, growth, simplified and hassle-free order transactions for customers, along with streamlined product descriptions and lots more.
Features of Magento
If we take Magento marketing for ecommerce store, there are certain Magento specific unique features that are very useful for boosting online sales. Online store owners can now get into an alliance with Magento to explore a wide range of opportunities in digital marketing.
Some of the best features which help to simplify business on digital platforms can be summarised as below:
Customers are able to access these digital marketing sites or ecommerce sites from any device, whether laptops, desktops or their smartphones and tablets. Magento offers apps of the ecommerce sites to be run seamlessly almost everywhere!
You can customize the site of your brand in the best way possible. Probably the site owners and managers have a tough time when it comes to storing the product information and quantities on the site. With Magento one can upload the product catalog in the site in CSV format which gets automatically fed into several categories like the product description, quantities, how to use, color and sizes etc.
For customers, the order checks out pages are simplified with single page layouts. Nobody likes to have an order checked out with multiple pages which take several minutes to load! Also, the payment platforms are well organized to enable faster and secured transactions. Many ecommerce sites are having their own wallet options to provide a hassle free transaction.
In order to reward your customers who have actually boosted up your sales by spending the largest of numbers, Magento offers standardized statistics. Now it is up to you on the offers and free products that you will use to reward your customer.
Magento offers smart analytics program which thoroughly analyses each customer's buying habits. It keeps track of the most browsed and recent searches of a user. This analysis is then used to recommend products to the customer, periodic buying options are also taken into consideration. Also, customers are sent out communications regarding product offers, discount, vouchers, coupons etc.
Magento comes with an in-built SEO which makes search engines link to your ecommerce site. Also, it supports misspelled searched words to perform a seamless search for the customer.
Magento also offers integration with third-party sites. These third party sites generally cater to order management, shipping, and delivery, sending out communications to customers etc.
The era of Ecommerce digital marketing is ever evolving and it is Magento that is found to be the most active platform that focuses both on ecommerce site managers as well as customers. So if you are looking forward to setting up your own ecommerce site it is advisable to get into an alliance with Magento web development. They offer several templates which are 100 % customizable so that you can digitally advertise your site.
Author Bio
James Warner is a highlyskilled, experienced and senior Magento Certified Developer at NexSoftSys.