Reviews
UB Bookshop Review – A Responsive Magento 2 Theme for Bookstores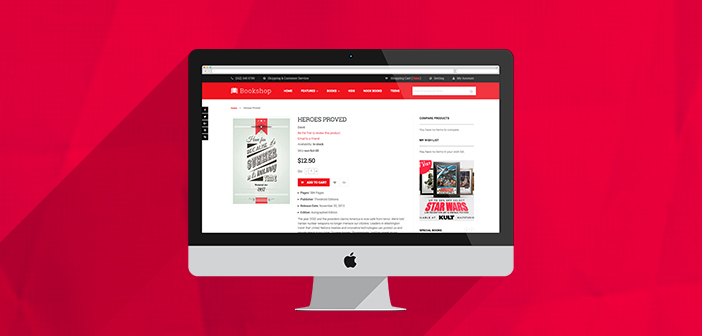 Do you have an idea for an online bookstore with Magento 2? Want a store that looks great and stands out from the competition? And most importantly, should you create your own unique design from the ground up, or start from an out-of-the-box Magento 2 theme?
Let's delve into UB Bookshop – a responsive Magento 2 theme – developed by Ubertheme to see which starting point is right for you.
UB Bookshop is not a 'one size fits all' solution, yet it comes with handy features that make it a great Magento 2 theme overall. Ultimately, it costs you less in the long run. Let's browse through the significant benefits of UB Bookshop's features.
Powerful Mega Menu With Featured Products and Advertising Banner Display
Having mega menus for your Magento 2 store is a good start in itself. As an online bookstore, you obviously want your site visitors to navigate through all your pages. The longer visitor stays on the site, the more chances you have for a conversion. And UB Mega Menu is exactly what you need for ease of navigation on your online bookstore's pages.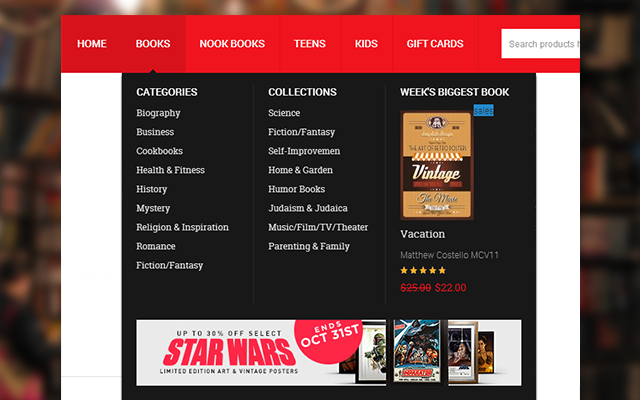 Magento 2 extension UB Mega Menu is built-in Bookshop
This mega menu helps you organize and present your resourceful book categories in a single dropdown menu which helps your visitors figure out where to head over for more information. Also, the Featured Product box and the banner position are available that motivate visitors to go through your store's contents, and as a result, encourage sales conversion.
Do Your Promotion With UB Content Slider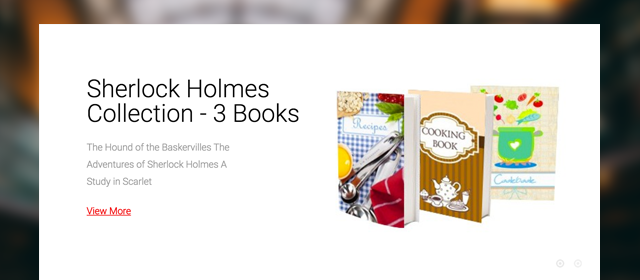 UB Bookshop presents refreshing ideas for a Magento 2 slideshow module. This handy extension can win shopper's attention for your promotional messages in the most convenient way. A slideshow is always a smart addition as it effectively reminds your shoppers that special holiday sales are on or a featured book is coming soon.
Give Viewers the Best Product Details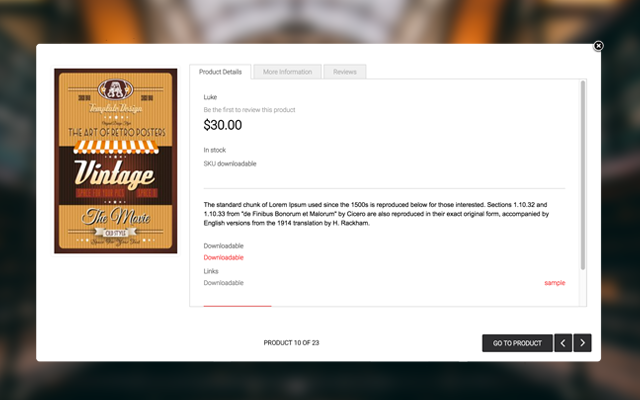 UB Quickview for the comfort of viewers
Featuring UB Quick View extension, the theme makes browsing through your books a whole lot easier. Only one click is needed to reach the item info, so no more loading page for product details. The UB Quick View is also designed to help users navigate through the product list right from the pop-up window, and it allows your site's visitors to see products that are relevant to them immediately.
Handy Magento 2 Tool for Customizing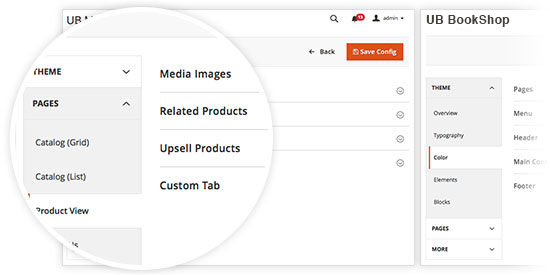 UB Theme Helper as UB Bookshop customization tool
More than the default options, you have countless combinations on hand to customize with UB Theme Helper. Right in your backend, you can define within some clicks, small and large adjustments, to every page in the UB Bookshop theme. You have total management over customizing any color for various positions like header, footer, body, banners, and so on. Head over to our detailed blog post to discover what you can actually personalize.
Color Enrichment With 5 Bonus Skins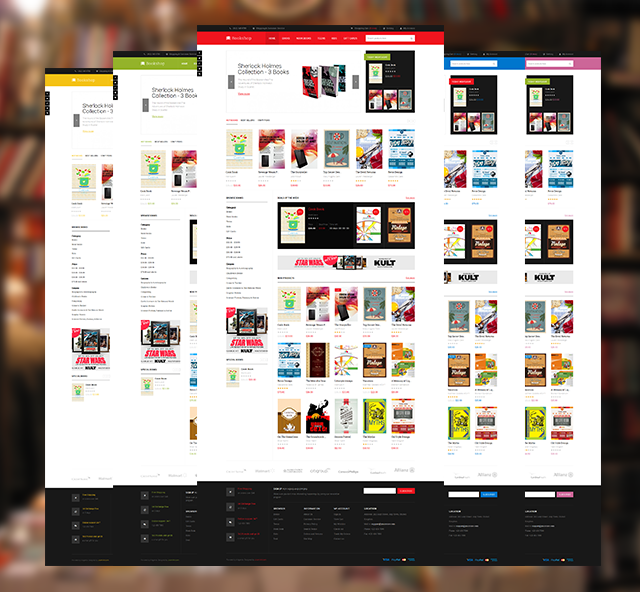 UB Bookshop provides you 5 bonus skins coupled with the original theme skin.
One more special thing you will find in this theme is a built-in Xmas theme. It will save you tons of time while preparing for a big Christmas sales event. With textured background and lots of details referring to winter and Christmas gifts, the theme's skin can grab the attention of any visitor. How convenient!
Special Magento 2 Giveaway – UB Instant Layered Navigation
If you purchase UB Bookshop theme, a Magento 2 extension named UB Instant Layered Navigation will be given for free (this is a limited-time offer).
Layered navigation helps significantly in building an online bookstore especially when you have extensive book catalogs with a lot of attributes.
Shoppers are impatient. You'll risk losing them for good if they don't quickly find books or products they're looking for. Hence, it is important for your users to browse different sets of books and instantly find what they are looking for. And this is why we believe this giveaway to be a practical addition to the UB Bookshop theme.
And there you have it!
Let's dive in our Demo site for UB Bookshop and feel it yourself.
If you use our theme to build your own Magento 2 bookstore, we'd love to see what you come up with.
Subscribe Newsletter
Subscribe to get latest Magento news