Reviews
What Customers Say About Layered Navigation for Magento 2 by Aheadworks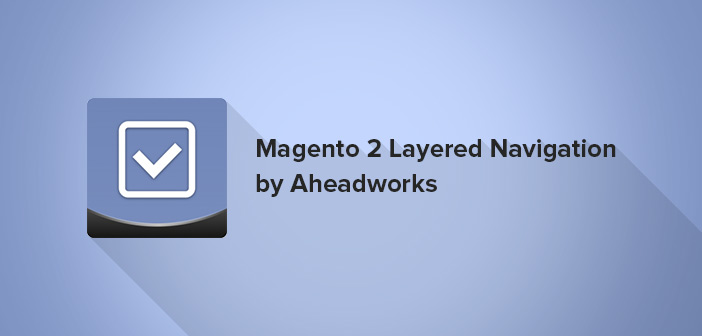 Disclaimer: This post is provided by Aheadworks, one of the leading Magento extension developers. Just recently, twice in a row for now, Aheadworks was named the Most Innovative Extension Developer in 2017. So, we asked the company to highlight one of their products and the approaches to quality management. Please enjoy the reading.
Most likely as any other Magento extension vendors, we track the satisfaction or worse unsatisfaction of our customers with our products. However, we are glad that the Layered Navigation extension for Magento 2 is among our most popular and positively rated products truly demanded by the market.
We have lots of reviews and comments on this extension in our help desk that allow us to react to bugs, features, and customization requests and so on. So, we made a kind of consolidated study out of the information we have. Thus, we were able to evaluate the quality of the extension from different angles, and hope that this information will also help our future customers to define the best extension features to pay attention to.
What Customers Ask
Question: Does the extension meet your expectations?
Works as expected – 80%
Exceed expectations – 15%
Falls short of expectations – 5%.
Commentaries: According to the feedback we get, most of our customers consider Layered Navigation a high-quality extension ready and worthy to be installed on their stores. Sometimes, however, they ask for some additional enhancements and that's the most advantageous and welcomed feedback for us. And taking into account all the inquiries, we try to update our extensions as soon as it is possible.
Question: Which aspects of the Layered Navigation extension for Magento 2 by Aheadworks would you say are the most important?
Reliable Support – 50%
Easy Installation – 30%
Frontend Usability – 30%
Easy Customizations – 10%
Unit Tests – 5%
The status of currently active filters  – 5%
Commentaries: Most often our customers express their satisfaction with our support team. In fact, a half of them consider our help desk prompt and professional. Among the other advantages of the extension, we can mention are easy installation and frontend usability. But, some people also appreciate easy customizations, and even some minor features in their reviews, for e.g., unit tests and the 'All active filters' feature displayed at the top of the filtered products page are important to them.
Question: Where do you use our Layered Navigation extension?
Fashion/Clothing/Accessories – 15%
Jewelry – 10%
Cosmetics – 5%
Electronics – 5%
Other products – 65%
Commentaries: Of course, the layered navigation functionality can be useful on any store, but traditionally it is especially appreciated by the stores with numerous SKUs, products, and product attributes. So, most often our customers are fashion brands, followed by Jewelry, Сosmetics, and Electronics stores.
Question: What are the most beneficial features of the Layered Navigation extension for you personally?
SEO readiness – 15%
New additional filters – 10%
Multiattribute filtration – 10%
Shop by Brand functions – 20%;
AJAX reloads – 5%
Commentaries: Perhaps due to the audience peculiarities, the integrated Shop by Brand functionality is considered among the most useful features of the extension. We also received a lot of wishes regarding SEO enhancements and we recently rolled out the corresponding update with Layered Navigation 1.5.
Magento owners also appreciate the opportunity to offer customers multiattribute filtration and allow them to take advantage of the additional filters provided by the extension.
Question: How would you rate the convenience of purchasing and information sufficiency on Ecomemrce Aheadworks?
Sufficient product descriptions – 30%;
Useful demo tutorials – 45%;
Beneficial Use Cases – 15%
Descriptive Screenshots – 30%
Fortunately, many of our customers consider our product pages descriptive and useful enough to make informed decisions. Still, we constantly improve the look and feel of our product pages and hope to have higher rates of satisfaction.
Wrapping Up
All the information, including descriptions, screenshots, use cases, demo stores, and technical documentation, regarding the Layered Navigation extension for Magento 2 can be found on the product page on our store.
The latest Layered Navigation 1.5 is already available for purchasing and updating.
Subscribe Newsletter
Subscribe to get latest Magento news