Articles
PreWork and Criteria for Selecting Magento Agency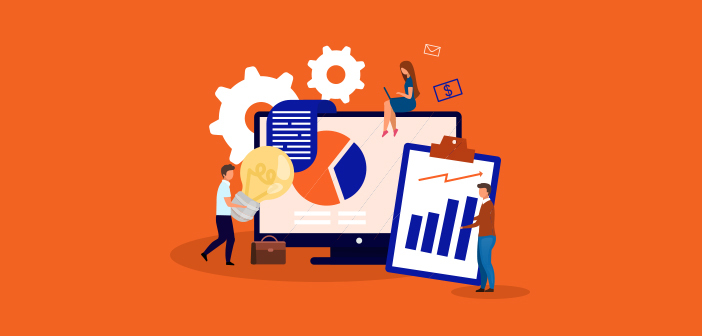 The Magento platform is continuously improving, and setting new benchmarks in the ecommerce industry.
Magento has held the #1 spot on the Internet Retailer 1000 list for four years in a row.
202 Magento customers are in the Internet Retailer Top 1000 list.
Magento is a global platform with support and representation in all major geographies. It has 250,000 merchants across the globe.
(Source: Magento)
The above stats clearly show that Magento is a highly recommended solution for any ecommerce business. But Magento wouldn't have reached these heights in the ecommerce industry without the right partners. So if you have made the wise decision to develop an ecommerce site on Magento store, you need to find the right Magento agency partner for your store too, so you can build just the right solution for your needs.
In this blog, we'll cover the details you should consider while selecting a Magento agency for developing an ecommerce store.
What to Consider Before Choosing A Magento Agency?
The initial phase, before you select a Magento web development agency, is highly significant. If these processes are well defined, the crucial phases further on will run more smoothly.
Setting Objective and Outcome of the Store
Developing a sustainable ecommerce store starts with defining the store's objectives and outcome. Multiple Magento stores are likely to be operational in your specific niche. You won't be able to stand out if you add yet another store without defining its purpose and unique selling points.
Once you have set the objectives for the ecommerce store, you also have to define the outcome of those objectives. Together, your objectives and outcomes not only help your Magento agency develop the store according to your specifications, but it helps you better define your own needs and requirements for the store as well.
Once you've defined your objectives, you need to identify what the store needs to achieve those outcomes.
Identify Your Needs
In this phase, you will be defining the requirements of your Magento store that the agency should fulfil.  This includes your Magento store's interface, functionalities, ecommerce needs, as well as any future requirements you foresee. It's advisable to note down all these requirements to avoid any miscommunication or negligence.
Spare some time for research and competitor analysis to identify your store needs, so your store can stand out from the competition.
Define Your Budget for the Magento Agency
Once you've defined your needs for the Magento store, you'll be able to estimate the cost of developing it. However this is easier said than done. Starting a Magento store involves multiple costing factors like resources, store customization, paid themes & extensions, hosting and much more. What's more,you may also find different quotes for the same services from different Magento agencies based on their expertise, processes, and work quality. 
Store owners with budget limitations quite reasonably set their budget first, and then define the objectives and needs of the store. But this does run the risk of compromising the quality of the store. If your budget can't fulfil certain requirements, have the Magento agency set up the store so those requirements can be fulfilled in the future.
That concludes the work involved from your end to provide the Magento website development agency with all the details. Let's look into the factors which you should consider for selecting a Magento agency.
Criteria for Selecting Magento Agency
The following criteria will help you choose the best Magento agency for your ecommerce store:
Magento Agency Certifications & Partnerships
It's recommended to look for an agency that is officially Magento certified, and is also part of the Magento partner solution tier. You can use the number and type of certifications, and tier of solution partner to choose the right Magento web development agency for your ecommerce store. 
If the Magento Agency is officially Magento solution partner and is also Magento certified then based on your above store requirements you can easily choose the right Magento services for your store.
Expertise Over Magento & Other Related Technologies
Magento expertise can't be just defined by their certifications. You also need to have an eye on the agency's contribution to the Magento community, its presence in Magento events, and know-how of new Magento trends, technologies and insights.
In the end, Magento is just part of the ecommerce industry, so you should check in on the agency's ecommerce integrations, new technologies, and affiliation with other solution partners that may be related to your ecommerce store. 
Question prospective Magento agencies about their experience with Magento, number of certified Magento developers, the size of their Magento team, and where the team's expertise lies. In twelve years, the Magento platform has changed a lot, with the EOl of Magento 1 also being announced in 2020. 
So you will need a Magento service provider with technical know-how, certifications related to your project, and enough members to handle your project smoothly.
Previous Projects, Current Projects & Market Reputation
Always look at the past projects of the agency you're considering to better understand their expertise and quality of work. This plus their current projects will fill you in on how up-to-date they are with the latest technologies, and whether they can allocate the resources work on your Magento project too. 
Thirdly and most importantly, find client feedback on those previous projects to understand the quality of their service.
Transparency & Quality Support
This is crucial when selecting a Magento website agency. As long as everything is transparent and you are well updated about your project, you can make informed decisions and contingency plans. You should also be able to reliably depend on the support team both during and after project development whenever any questions or issues arise.
For smooth project execution and timely delivery, look into the agency's processes, how those processes are deployed, and what kind of testing is done before delivering the project. If all the processes are well defined and executed in the right way, you reduce the risk of issues arising during development. 
What Other Services They Offer
Magento is an open source ecommerce platform, so you may need to integrate it with other solutions. or need other Magento services in the future. So it could be helpful if your selected Magento agency was a one-stop solution for your long running ecommerce store.
Recommended Best Magento Agencies
Based on the criteria discussed above for Magento agencies, here's a list of some excellent Magento agencies for your ecommerce store. 
Wagento is a full-service Magento development services agency with offices in US, India, Mexico, Bolivia and Europe which is dedicated to making businesses better. Through their skilled expertise in ecommerce, SEO, Web Design, and the Magento platform as a whole, they provide undivided service catered to their clients' particular needs and visions. With 34 certified Magento 2 developers and over 300 successful Magento builds, its competence and impressive track record justifies them as a reliable Magento agency, and marks their brand as a standard for excellence.
Services & Solutions:

API Integrations

Magento Training

Design & Development

Magento Upgrades & Migration
Codilar is an Adobe Bronze Partner and Magento Business Solution Partner agency headquartered in Bangalore, India.
Within a short span of 5 years, Codilar has successfully delivered eCommerce solutions to 70+ brands from all over the world in numerous industries, such as jewellery, apparel, hardware, handicrafts, furniture, electronics, health and beauty. Codilar has catered to the needs of B2B and B2C ecommerce solutions to 10+ countries, including USA, Canada, Australia, UAE and Malaysia. 
Some of its satisfied clients include ALDO, Candere by Kalyan Jewelers, Qatar Museum, NestO Hypermarkets, Zwende and Samyakk.
Services & Solutions Offered by Codilar:

Custom Magento development

Magento migration

Magento PWA development

Magento performance optimisation

Omnichannel Implementation

B2B Commerce

Multi-vendor marketplace

UI/UX design

ecommerce SEO & Analytics

Developers for hire on a contract basis
GoMage is a Magento development agency and provider of powerful Magento extensions. The company holds the status of Adobe Bronze Solution Partner and is listed among the top 10 Magento development agencies worldwide.
The company provides a full range of

Magento development services

:

Magento and Magento PWA development

Magento 2 migration

Ecommerce web design

Magento support

Magento & server optimization

Magento security audit
GoMage has over 10 years of experience and employs only senior and middle certified Magento developers. Over the years, the company has successfully delivered 1,000+ ecommerce projects of all sizes and in different locations. The GoMage team specializes in building high-load ecommerce websites containing over 70,000 products on average.
Magenest is an end-to-end digital solution agency that offers integrated ecommerce, ERP, CRM, and cloud computing solutions. With a team of certified industry experts and technology architects, they deliver optimal digital solutions to businesses that are scaling to meet the consumers' rising expectations. 
Committed to their client's success, they have worked with more than 15,000 global firms and digital agencies around the world. Notable customers includeHeineken, Nestle, Trung Nguyen Legend, Bibomart, ACFC, Deloitte, and Hoang Phuc International.
Technologies they offer:

Ecommerce: Magento Commerce

ERP: Odoo

CRM: Salesforce

Cloud computing: Amazon Web Services
Services:

Business analysis and consultancy

System implementation & project management

Workforce training & post-launch services

Managed services
A leading eCommerce development company, considers Magento as its first choice for any digital commerce project. With over 18 years of experience in building optimized stores, the company is a part of the global Magento ecosystem creating data-driven experiences for e-stores.
The company's Magento developers have helped many businesses build their Magento commerce site from scratch. It offers 360° Magento solutions to its clients. Classic Informatics specializes in delivering power-packed Magento stores for businesses of all scales. Their Magento services include:
Custom Magento development
Migration to Magento 2
Magento module development
Magento theming
Magento store management
Magento performance & tuning
Magento support
Whidegroup is a Magento development company delivering e-commerce solutions for small to medium e-commerce businesses, and have done so for over 10 years. They design, develop and optimize e-commerce websites for companies in diverse industries – from jewelry and accessories to furniture and automotive. Focused on the story behind each e-commerce enterprise, they maintain personal interactions with clients with an eye to develop technology solutions matching their specific business and industry needs.
Custom Magento development
Migration to Magento 2
Magento module development
Magento theming
Magento store management
Magento performance & tuning
Magento support
Unique Logo Design is an award-winning design company based in many locations throughout the United States. It is amongst one of the leading design companies with good expertise in ecommerce development also.
ULD provides high level integrated business solutions that are intact with Magento technologies. They have experience building dynamic and fun Magento stores since 2013. They try their best to build excellent Magento 2 stores for both B2B and B2C businesses with a major focus on optimization and quality of the product.
Rock Technolabs is a leading eCommerce development company with a global outreach, headquartered in Ahmedabad, India. Being a Magento Adobe Bronze Solution partner, they specialize in providing custom Magento solution and Magento 2 migration services.
With Rocktechno Labs, you get a team of certified Magento developers who have been able to serve various B2B and B2C clients for more than 8 years. The core values include commitment, communication, quality and on-time delivery of the services by certified solutions specialists.
Their core expertise lies in :
– Magento Store Design & Development
– Magento Custom Extensions Development
– API Integrations
– Magento Upgrade & Data Migration
– Magento Speed & Performance Optimization
The combination of development expertise along with the modern tools is what sets them apart. At Rocktechno Labs, customer feedback is considered as the stepping stone to satisfactory results.
Final Thoughts
Thus concludes our suggestions for selecting the best Magento agency for your store. In addition, we have also listed some of the top Magento agencies. That said, do keep in mind your own unique situation and store requirements when selecting a Magento agency.