Magento 2 Tutorials
All About Magento Partners Program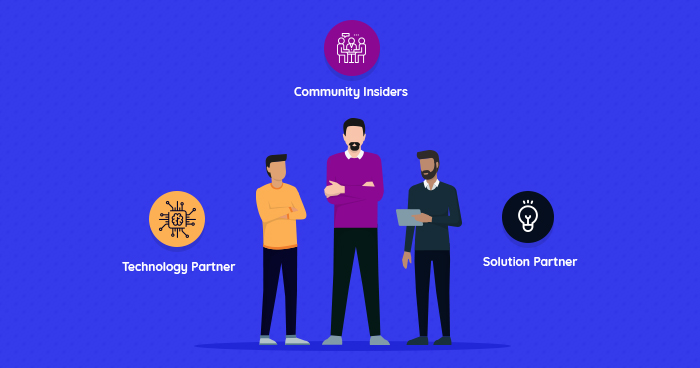 Developing and maintaining a Magento store is a team sport. If you try to go solo, you will soon run into a roadblock that can potentially sink your project. Every person is good at one thing only and even jack-of-all-trades often find that running a Magento powered ecommerce store can become a real chore.
To help Magento store owners and other stakeholders (developers and design agencies in particular), They have launched a Magento partner program to bring everyone in the community together and make sure that store owners have access to all the right resources and assets that they need to maintain and grow their stores.
Introducing Magento Partners
Magento Partners is a network of experts and general Magento community members who come together to grow all Magento based businesses, regardless of the current stage of their journey. Through Magento Partners network, the community can use the expertise of the experts for site design, implementation, support, merchandising and generally leveraging mission-critical, innovative business technologies for your Magento commerce.
You can join Magento Partners program in two flavors: either you can become a Magento partner or avail the resources/expertise offered by Magento partners. If you opt for the former, your inclusion in the program can fall in one of the following categories :
Magento Solution Partners
Magento Solutions Partners offer consultations on how you to create a better Magento experience by customizing the store according to the business requirements. As I write this, Magento has 350+ Solution Partners providing their services to B2B to B2C businesses including SMB to Fortune 100 brands.
Services Offered by Magento Solution Partners
We all know that the success of a Magento store depends upon its successful customization according to the business requirements and market conditions. In this context, Magento Solution Partners help out in:
Digital Strategy: Trusted Magento Solution Partners can help create and tweak the digital strategy for your ecommerce store. This helps in brand visibility, retention, increase in-store traffic and revenues.
Store Customization: The ability to customize store features is perhaps the main reason behind Magento popularity. Magento Solution Partners who specialize in store customization can help you change and/enhance store features to fit your unique business requirements. The input of these experts adds great value and ensures that the custom work doesn't result in any performance or functionality issues.
Configuration: Contact Magento Solution Partners to configure your Magento store according to your business needs to ensure maximum ROI on your business efforts.
Integration and Deployment: Integration and deployment of frameworks and third-party components (this includes configuration and deployment of Magento extension) is an essential service provided by Magento Solution Partners.
Magento Solution Partner Tiers
Magento Solution Partner Program is a tier-based system that classifies a partner irrespective of their size and geographic location.
Business Solution Partners: have just started with Magento partnership. These partners focus on implementing Magento store setup and configuration with a major focus on providing services to existing Magento focused clients.
Professional Solution Partners: keep up with current and latest innovations delivered by Magento and help the community overcome issues by acting as dedicated channel support. These partners are often the first to adopt the latest Magento practices and offerings.
Enterprise Solution Partners: have a proven reputation in the Magento industry. These partners have also made significant investments in the Magento platform.
Global Elite Solution Partners: are full-service system integrators, consultancies, and agencies. With their reputation of excellence in ecommerce and delivering the very best business design to their customers, these partners are known for managed services and support offerings.
How to Select a Magento Solution Partner
Check out the expertise and experience related to the industry
Total number of successful projects delivered
The average delivery timeline for the project
The developers on their team
Support and global coverage capabilities
Awards and achievements
Reviews and feedback from previous customers
Benefits Of Becoming a Magento Solution Partner
If you wish to become a Magento Solution Partner, you can avail the following benefits:
Learn and improve your Magento skills through training and real-world implementation
Have access to exclusive marketing tools
Give your brand a wider exposure
Avail discounts on Magento U courses
Magento Technology Partners
Magento technology partners provide software and services that can be integrated within a Magento store to fulfill the specific needs of your businesses. These technology partners:
Offer software and services that are popular and are recommended for extending the functionality of Magento stores.
Integrate extension or third-party software with Magento core functionality to create more value from your Magento store
Types of Magento Technology Partners
Magento Technology Partners come in two categories:
Extension Builders: Extension builders generally have teams comprising of developers, system integrators and other members. These partners create extensions to supplement the core Magento platform functionality. All these Magento extensions are available on Magento Marketplace.
There are two  levels of Extension Builders:
Select Extension Builders
Premier Extension Builders
Independent Software Vendors: offers their integrations on Marketplace but are not embedded as an extension into the Magento core. The Magento store can be connected via connector, integration or through the independent extension.
There are three levels of Independent Software Vendors:
General Technology Partners
Select Technology Partners
Premier Technology Partners
Magento extensions provided by these vendors fall in the following categories:
User-Generated Content & Loyalty
Product Information Management
Payments & Sales Tax
Delivery & Fulfilment
Magento Technology Partner Tiers
Magento Technology Partners: These are entry-level general partners who offer their extensions on Magento Marketplace. These extensions have passed Magento quality program, and thus only the best extensions are made available to merchants.
Select Technology Partners: These extension partners have moved beyond the entry level because of their contribution to Magento merchants and solution partners. For these partners, the process is similar to the general partners where each extension is reviewed by Magento QA teams.
Premier Technology Partners: These Magento partners offers the most innovative technology solutions to global vendors for improving their Magento stores. They work closely with the core Magento team to drive technology and platform innovation. This is an invitation-only partnership program.
How to Become a Technology Partner
There are two ways of joining the Magento Technology Partner program:
Join as a third-party software developer who provides software to extend the capabilities of a Magento store.
OR
Join as an extension builder who provides extensions to enhance a feature or to integrate a feature.
Community Insiders
These are certified developers who can assist in the design, integration, and implementation of all aspects of a Magento store. Generally, they are entry-level developers, small agencies with  Magento related tools and resources. The contributions of these developers make Magento a great platform for everyone.
Benefits of Becoming Magento Community Insiders
Your reputation and standing in the community increase significantly.
Your business visibility would increase by displaying it in community insider badge
Market and sell resources on Magento partner portal
Have additional exposure by getting featured in Magento branded content and Magento events
Take Magento U training at a discounted rate
Learn more through cloud sandbox account and by direct access to Magento Commerce source code
Get the latest Magento release information, patches, and tools
The Process of Joining Magento Community Program
You first need to submit an application. Once approved:
You need to pay the annual program fees of $3,000
You must have at least one minimum associate developer level certified Magento developer on your staff.
Provide leads to Magento and earn a referral commission if the lead converts into a paid customer
Show your work in your customer portfolio
All Magento partners can be found in the partner portal directory of Magento. You can easily find any Magento partner based on their type, region, location, level, specialization, certification, product specialization, and industry specialization.
Wrapping Up
The success of Magento as a leading platform is mainly due to the community that supports the development and R&D processes. Magento Partners program is a natural extension of this idea as any Magento user can discover and work with a pre-vetted and qualified Magento services provider.
For Magento developers, this program is a great initiative to bring top-rated developers into the limelight and ensure that the Magento Marketplace offers initiative only the best extensions to the community.
If you have tried out Magento Partners program as a user or as a partner, do let us know your experience via a comment below.