To make your ecommerce store more successful, it is important to make products more visible and easily accessible to customers. Sometimes users don't have time to visit the store to check the latest products, discounts, new offers etc. In that case, RSS feed plays a vital role for both store and customers.
So, today in this guide, I am going to tell you the method of how to configure RSS Feeds in Magento 2, a leading ecommerce platform. Before starting configuration, let's talk about RSS first.
What is RSS?
RSS is a Rich Site Summary by which users can get the latest updates of their selected website without visiting it. It helps saves up time for users by providing the daily feed of the ever-changing web content.
Now let's start the configuration of RSS feed in Magento 2. For Magento 1, you can refer this tutorial: How to Add RSS Feed in Magento.
Navigate to STORES → Configuration from the admin panel and then click on RSS Feeds under CATALOG: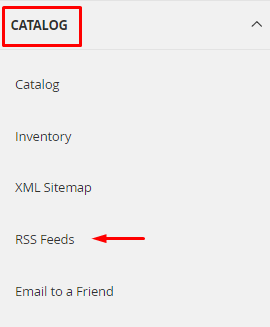 Now you are on the RSS feed configuration page:

First, go to the RSS Config section and select Enable from the drop-down:

Now go to the Wish List section and select Enable from the drop-down:
Note: RSS feed link will appear at the top of your customer's wishlist pages.

Move to the next section, Catalog. Here you will get multiple options to Enable them according to your requirements:
I will enable each of the following options:
New Products: RSS feed for newly added products to the store.
Special Products: RSS feed for those products which have special prices.
Coupons/Discounts: RSS feed of available coupons or discounts in the store.
Top Level Category: RSS feed for any new or changed top-level category of a catalog.

Now go the Order section and select Enable from the drop-down. It will help users to track the status of their orders through a feed.

The final configuration will look like this and then just click on Save Config from top of the page: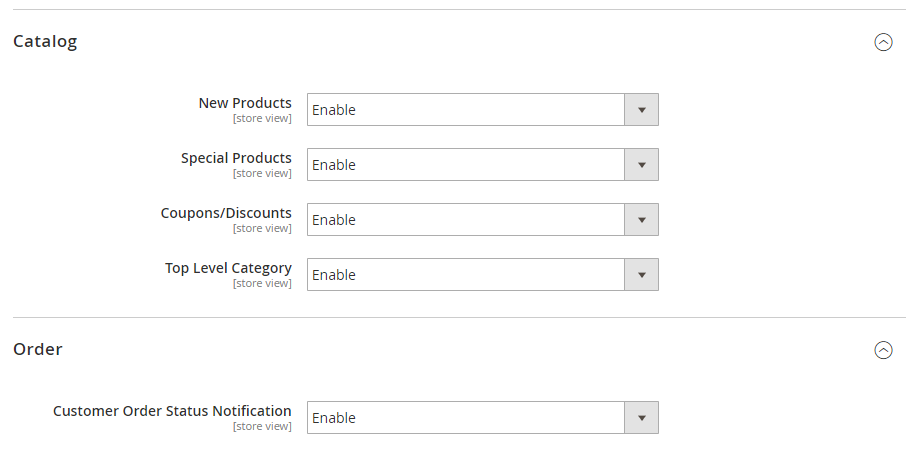 It's time to check the output by launching your favourite browser and explore your store by adding /rss to its URL: www.demo.com/rss

Wrapping Up
RSS feed is a great way to make it easier for users to get the latest updates of your store which ultimately helps you to increase the sales of your store. By following this guide, I believe that you too will be able to configure RSS feed for Magento 2 store. Want to discuss something related to this post? Leave a comment below and I will get back to you!