For running a successful online store, it is important that you monitor and track the traffic of your store which can help in increasing sales. If you are not aware of monitoring and, tracking, it would be difficult for you to achieve the sales figures you desire.
You can easily track and monitor traffic and also the conversion rates in just a few clicks. Not only that, you can also determine the performance of your store and engagement on all of your store's pages, which can be helpful in improving your store's SEO.
You must be thinking, Is it possible?
Yes, it is! By using Google Analytics which comes loaded with many awesome and useful features. You just have to integrate Google Analytics in your ecommerce store.
For Magento 1 users, I already guided you on how to add Google Analytics in Magento store. Now, I am going to teach you how to add Google Analytics in Magento 2.
Add Google Analytics in Magento 2
Sign Up for Google Analytics
Go to Google Analytics and then click on Analytics from the left top corner of the page.
Note: Make sure you are logged in to your Gmail account.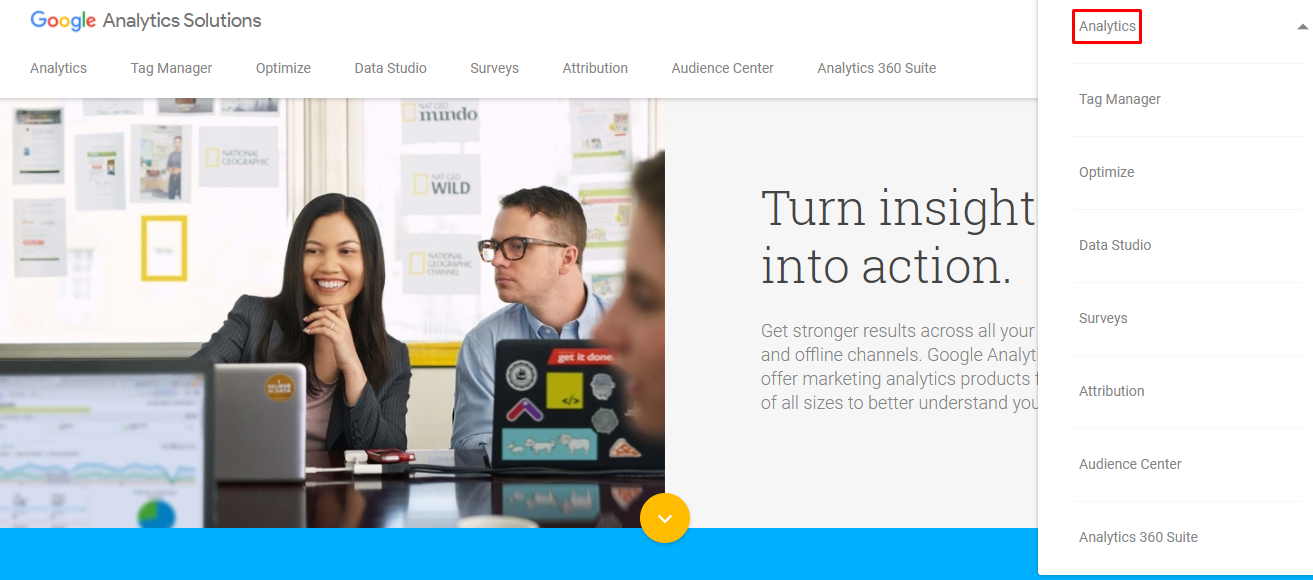 Now click on the Sign up button:

Here, it will ask you to enter your store general details like:
Account Name: Enter the account name for your Google Analytics account.
Website Name: Enter the name of your store.
Website URL: Enter the URL of your store
After adding the details, just click on Get Tracking ID: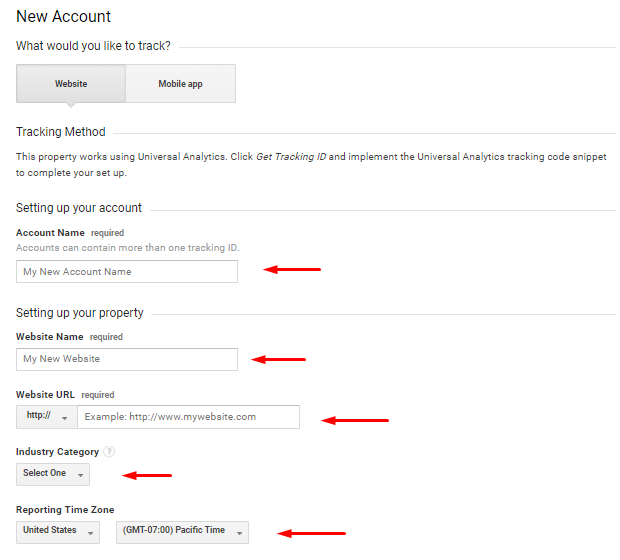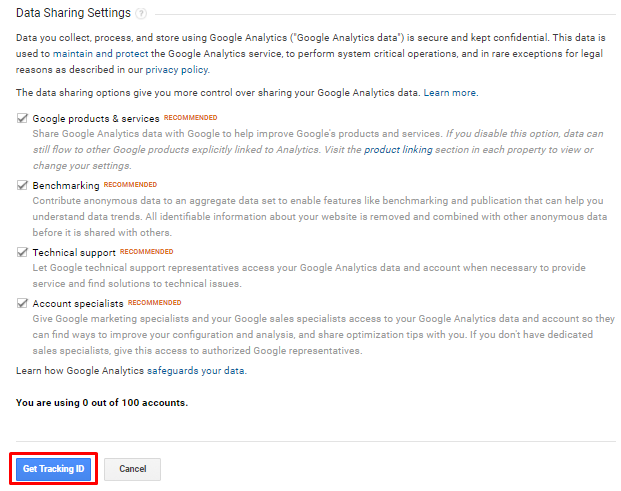 Read the terms and conditions of Google Analytics and then click I Accept:
Now the new screen will appear where you can see the Tracking ID. Just copy it:

The first step has been completed, now moving onto the next one;
Configuration of Google Analytics in Magento 2
Go to Stores → Configuration of your store then click on Google API under the SALES: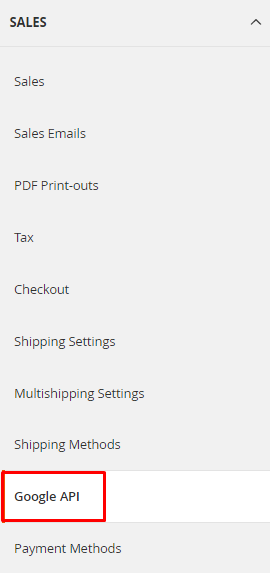 Then go to the Google Analytics section, enter the Tracking ID in the Account Number field:

Now just click on Save Config:

Now it's time to check the result, open your store frontend and then go to your Google Analytics. Click on Overview under Real Time from the left side: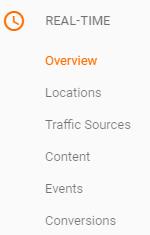 And you will see the result: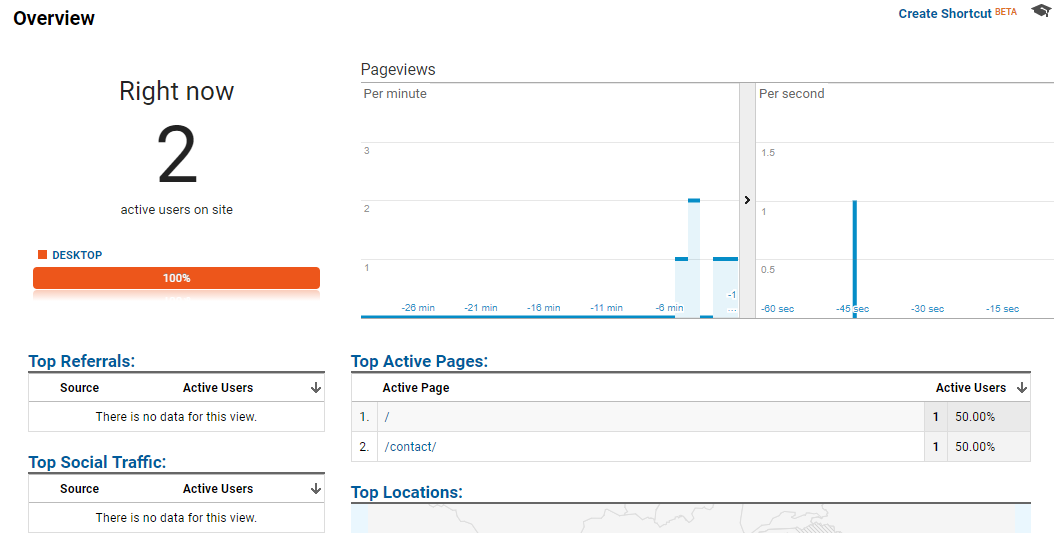 This output means that you have successfully integrated Google Analytics in Magento 2.
Wrapping Up
With the help of this step by step guide, you can add Google Analytics in Magento 2, in order to track and monitor your store's traffic. Still, if you have any issues regarding implementation or any other procedure related to this method, just use the comment box below!
Frequently Asked Questions
Q1. What is Google Analytics?

Google Analytics is used to monitor and track traffic of your website/store. You can easily analyze your store's traffic in a few clicks and not just that, you can also check how your store performs with regards to user engagement. In short, your store must be integrated with Google Analytics to help identify stats you can use to boost sales and conversions.
Q2. Is it free to add Google Analytics in Magento 2?

Yes, you can add Google Analytics in Magento 2 without any cost if you do it by yourself. However, if you decide to hire a professional then you have to pay some amount. Also, you have to pay when you exceed 5 million impressions per month.
Q3. Is Google Analytics secure?

Without a doubt, Google Analytics is secure platform to integrate into your store.