Articles
Top Payment Gateways for Ecommerce Website In 2020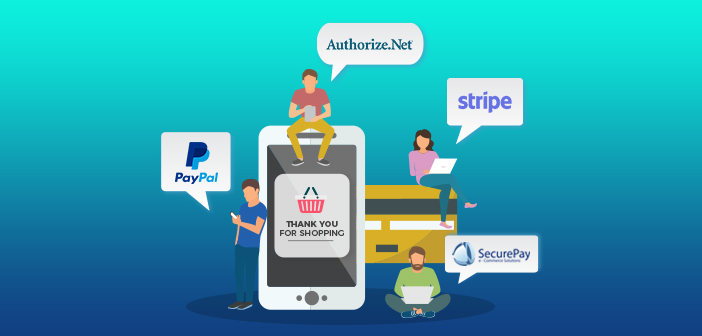 Disclaimer: Magenticians does not necessarily agree with the views expressed in this guest post. They are presented to bring to light all diverse views in the Magento and general ecommerce community.
A payment gateway for ecommerce website is a tool that holds the success of your online store. If people like what you have to offer online, they want to buy it, but that is not possible without a proper payment gateway unless you're accepting cash on delivery.
Since cash on delivery is not the preferred choice of payment for most merchants due to many reasons and restrictions, payment through debit and credit cards are the better options.
Hence, I'm sharing the top payment gateways for ecommerce to integrate into your store. No matter which payment option you choose from the list, your store will benefit from a great service, but we've nevertheless listed them in order of popularity and convenience.
Best Payment Gateways For Ecommerce Website
Being around for more than 20 years has its advantages, and Authorize.net is now one of the most sought after best payment gateways from the lot. It supports a number of payment methods like Visa, Mastercard, Discover, and more. You don't need any SSL Certificates or PCI Compliance to use this plugin.
The system accepts payments from electronic checks and credit cards from websites, as well as transfer funds immediately into your bank account, thereby saving time and money for small and medium-sized businesses.
Authorize.net, according to experts, is best for Magento stores as well as shopping carts such as osCommerce. It is no wonder this ecommerce payment gateway is one of the most revered in the ecommerce realm.
PayPal is a name that needs no introduction. It is not only one of the most popular online payment gateways there is, but it's also one of the most reliable and secure ones at that. It is accepted by millions of brands and is used in almost every single country on the planet.
It is free to use for buyers and is available for both stores and apps. You can earn credit card rewards and have access to flexible payment options such as PayPal Credit. The checkout process is comfortable and customizable, giving customers a great leeway.
However, store owners will have to pay a transaction fee of 3.4% + $0.30 USD when using PayPal for their credit card payments. Fortunately, you only do this after making a sale. Other than that, there are no setup, gateway or even monthly fees.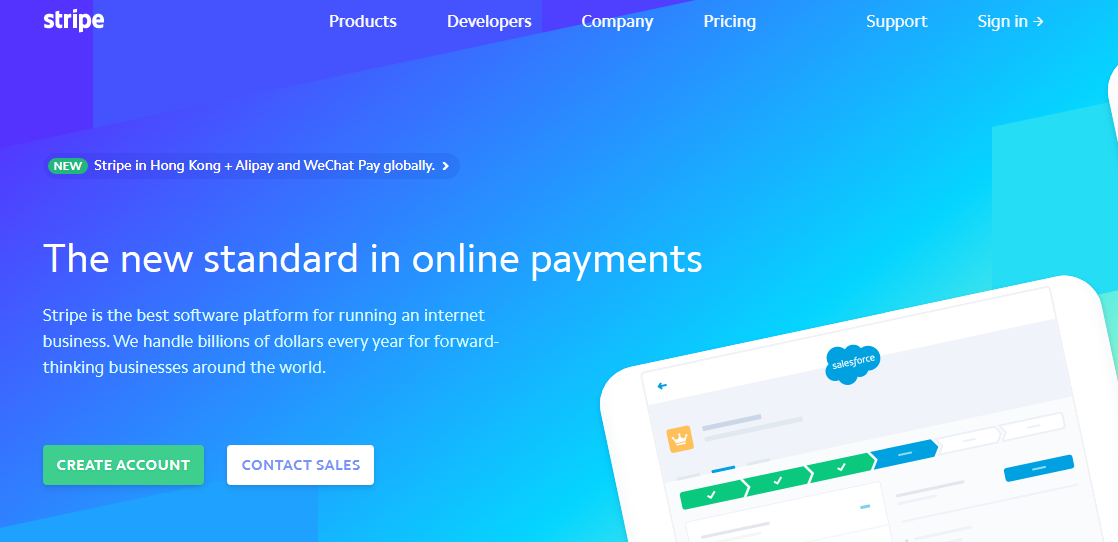 Stripe may be a relatively new ecommerce payment gateway, but it has quickly risen to the ranks of the best in record time. It is suitable for those who wish to run an ecommerce store, a subscription service, an on-demand marketplace, or a crowdfunding project.
Over thousands of the world's most technologically advanced companies are scaling fast and efficiently building their business around Stripe. Every single payment made on this plugin is a testament of how safe and easy it really is.
Thanks to its well-maintained APIs, you can connect with new audiences, try out new strategies and also maximize renewals. The APIs also help in customizing your workflow, enabling you to give your customers a positive user experience.

SecurePay was conceived in 1997 and it offers simple and secured online shopping cart, electronic check services, credit card and mobile payments among so many others. Here are some of the most common solutions available for merchants with SecurePay:
Mobile Payments: Merchants are able to conduct secure transactions from any place on earth. It also accepts EMV and APPLE Pay mobile transactions.
Third-Party Shopping Cart: SecurePay works with a number of online shopping cart providers, where it welcomes the integration of new high-in-demand shopping carts.
Easy Shop: This is SecurePay's free shopping cart solution for merchants who are looking for an affordable way to link their merchant site to the SecurePay virtual payment gateway.
Customer Vault: Online shop owners are able to store a customer's information through SSL (Secure Sockets Layer). All the payment information will be stored within SecurePay's PCI certified data security. You can initiate transactions via tokens without having access to cardholder information directly.
SecurePay Insights: This amazing feature provides businesses with a dashboard and a 360 degree view of their offices. SecurePay Insights also let merchants compare their current revenue, online reputation, and social media activity to current and past performance to competitive businesses in their location.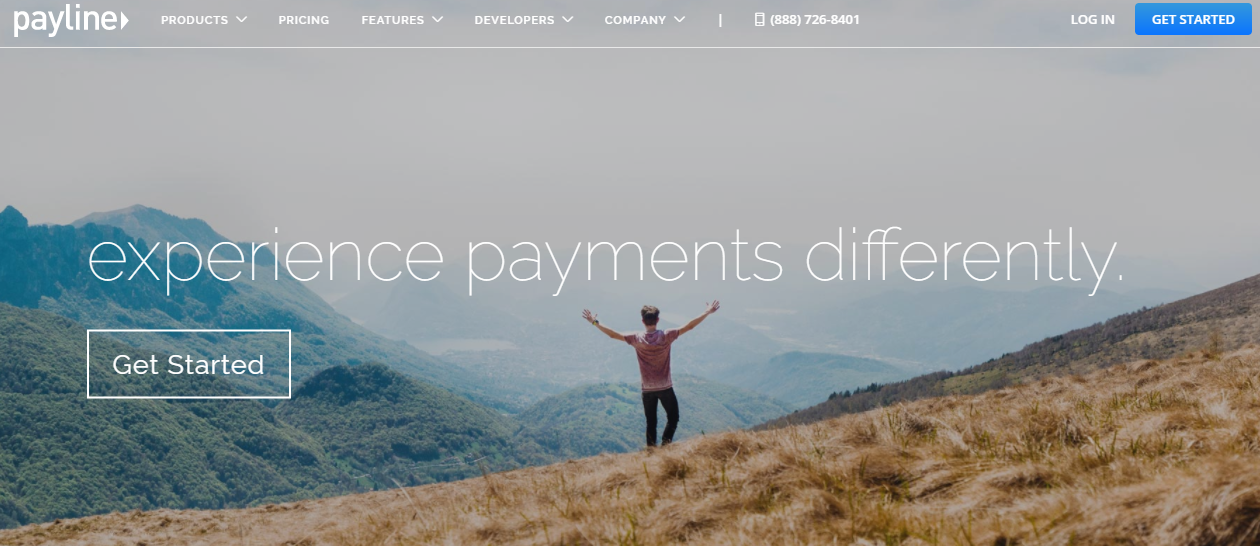 Payline Data is a real quintessential entry in our list of online payment gateways. The role of this plugin is to offer a smooth and easy payment experience for their customers. Payline helps eradicate the complexities when it comes to working with a payment provider.
This plugin offers products and pricing that are designed to fit the needs of your business. It's features include:
Payline Connect: This gives ecommerce and apps a payment gateway with a built-in security and fraud protection that is easy to integrate into any payment experience.
Subscription Billing: This feature comes for free with the gateway and is perfect for businesses that offer memberships, products, and services that are delivered on a regular basis.
Fraud Protection: With services like Verifi, Ethoca and iSpyFraud, this plugin will most assuredly keep your payments secured from fraudulent threats.
ACH Payments: These methods optimize your payments and lower your costs, which in turn make your payments faster and more convenient.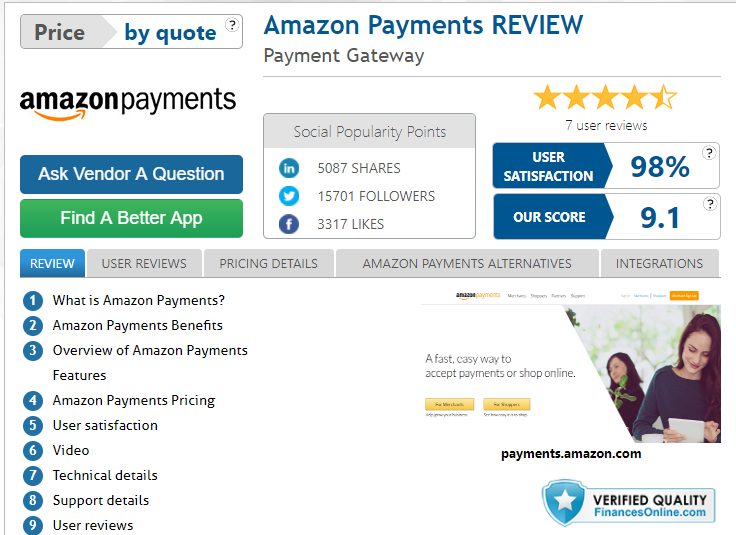 If you're an Amazon merchant looking to make a good buck, then this is just the online payment gateway for you. It's winning factor is that it's fast, easy, and reliable to use. It comes with two different payment packages: Pay With Amazon for the merchants and Login And Pay for the shoppers.
With Pay With Amazon, the merchants can see their conversion rates improve exponentially as the checkout process becomes faster. This process results in less cart abandonment and enhances shopper loyalty.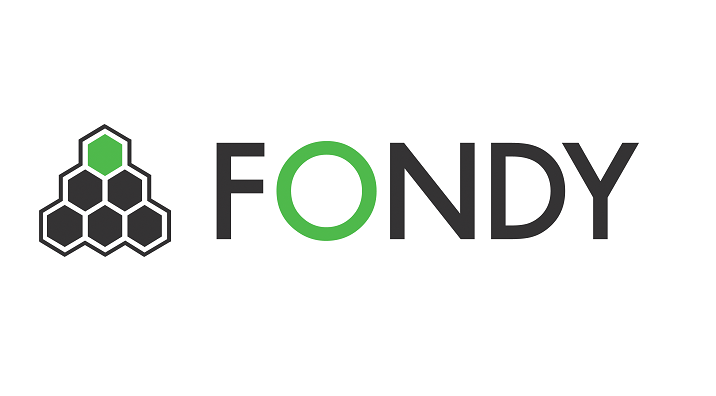 FONDY is a payment platform whose main function is to provide internet acquiring. This means processing online payments via websites, mobile applications and other devices connected to the internet. FONDY also offers cloud-based white-label solutions for banks, IPSPs, and processing centers providing internet acquiring and financial settlement services.
We support Visa, Visa Electron, MasterCard and Maestro bank cards from any country as well as several other payment methods such as PayPal, SEPA, Swift, online banking with different European banks, partial payments, credit payments and Direct Debit.
Conclusion
Now that you're familiar with the top payment gateways for ecommerce, so now you can help your customers reach out to you better by offering them a faster and easier way to pay for what your online store is selling. If you think this list is missing some payment gateway that should be in this list, just let us know in the comments section below.
Looking for more ecommerce payment gateways?
You can find a complete list on our Ecommerce Hub