Magento 2 Tutorials
9 Tips and Settings for Product SEO in Magento 2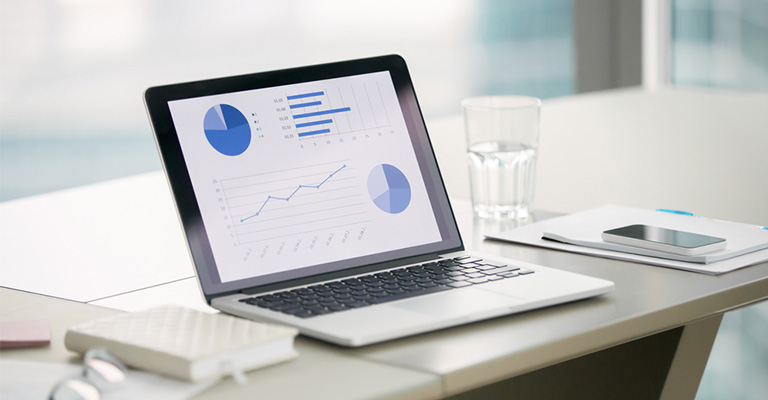 It is crucial to prioritize your marketer's SEO efforts to make your ecommerce website more discoverable. SEO makes your website more search engine friendly and helps it rank higher on Google and Bing's search engine ranking pages (SERPs) in relevant search terms.
Most ecommerce stores these days have a dedicated team of SEOs who constantly check and improve the quality of onpage SEO. Ranking higher on the SERPs increases your traffic and having higher traffic equals more orders which equals more profits.
So the questions is: How to make Magento 2 product pages SEO friendly?
Luckily, Magento 2 has a lot of options that help improve the onpage SEO of your ecommerce store. In this tutorial, I am going to answer this question and give you tips that you, as an SEO expert, need to focus on. Here are the 9 tips and settings for product SEO in Magento 2.
1. How To Avoid Having Duplicate Products?
This is #1 on my list because in my experience I have seen many Magento ecommerce stores with products that have been added multiple times. The reason could be due to variation in size and color, etc.
Each duplicate product has a similar title, resulting in multiple pages on your Magento store to have the same name. Having duplicate pages on any of your website is harmful and search engines like Google discourage the use of such techniques to increase the number of pages on your website.
If you want my suggestion, conduct an audit of your Magento store and identify the products that may be duplicates or out of stock before working on SEO.
2. How To Perform a Keyword Research Based On Your Products?
Keyword research is important. Whenever I start a new SEO project, I begin with making an exhaustive list of keywords, search terms, and queries with their search volume.
Performing keyword research is easy and takes less time as you start getting used to the process. My favorite keyword research tools are:
Google Adwords Keyword Tool
Keywordtool.io
The Google Adwords Keyword Tool can help you create an extensive list of keywords and phrases and the KeywordTool.io can help you generate a list of search queries that people search on the search engines.
Keywords also tell you the related products that people are interested in. For example, if you sell iPhone 7, then performing keyword research on it will give you results like iPhone 7 Cases and iPhone 7 headphones, etc. Using this research, you can expand your inventory and also add related or grouped products in your Magento 2 store [internal link]
3. Product Names Should Contain A Long Tail Keyword
After you are done with keyword research, your probable next step should be to rename your products so they contain a long tail keyword. The best practice of doing so is having [brand name] + [product name].
For example, if you sell t-shirts of various brands, then naming your products such as Adidas Black T-Shirt with Stripes, Nike Polo Printed T-shirt is the best practice.
A long tail keyword has 3 to 5 words in it and is usually something people type in to find a specific product on the search engines. Using long tail keywords on your product pages can help you get targeted traffic on your landing product pages.
4. How To Add Meta Titles & Descriptions?
Meta titles and descriptions are probably the most important aspects of SEO. They help the search engines read the content in these tags to understand what the page is about.
To add meta title and description on the product pages in Magento 2, navigate to Products -> Catalog -> Select Product in the Magento 2 Admin Dashboard. Scroll down to the product page and you will see "Search Engine Optimization" as shown in the image below: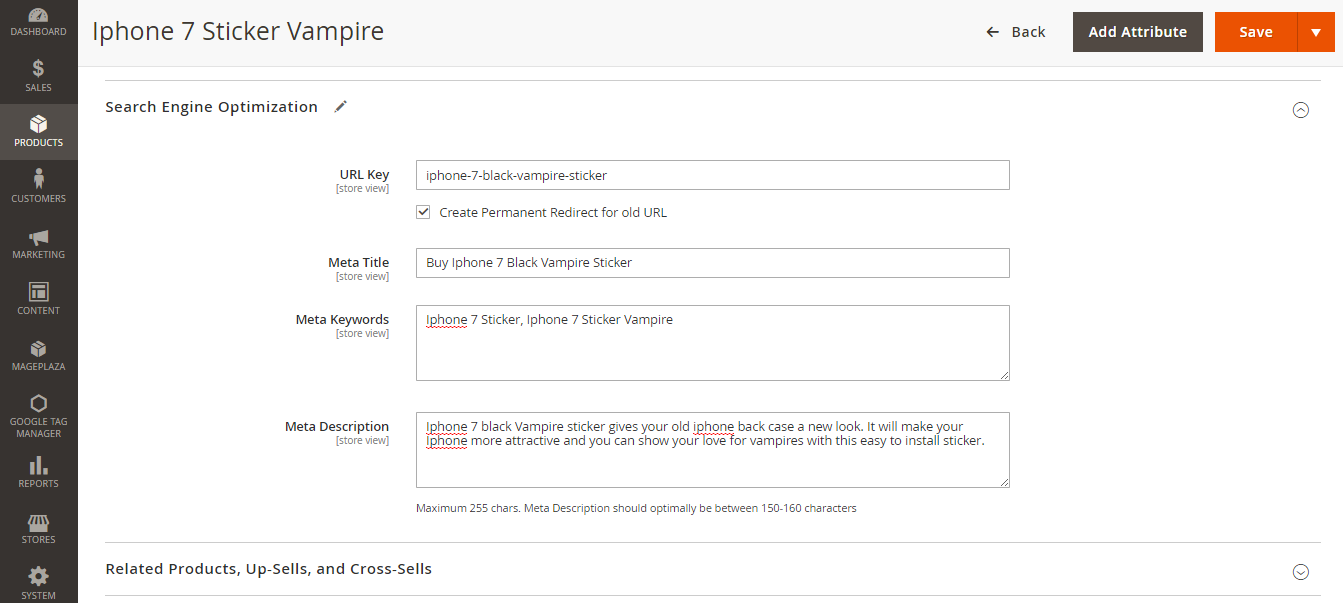 Make sure the description is between 150 to 160 characters and the Meta title is around 55 characters.
5. How To Add Keywords In The URL Of Your Product Page?
The second most important onpage SEO ranking factor is keeping your URL short and adding keywords to it. You can change the URL of your Magento 2 products by adding values in "URL Key" under the "Search Engine Optimization" tab.
The URL of your product pages should be short, have keywords, and should also be unique. URL's  help search engines understand what to expect on your ecommerce pages.
6. How To Add Related Products For Internal Linking?
Internally linking your relevant pages is also an important onpage SEO factor. In Magento 2, there is a helpful "Related Products" feature on the product pages.
The best practice here is to add relevant products that your customers might be interested in. This will help your customers navigate your ecommerce store easily, make more purchases, and the internal links help search engines discover more relevant pages on your website.
7. How To Use Attributes To Eliminate Duplication?
If you have a lot of product variations like different colors and sizes, then the best practice to eliminate duplication is to use Attributes and configure them on the product pages.
That way, one product page will be home to all of its variations. Having unique pages with a lot of content is a good practice to rank higher for targeted search terms.
You can add more variations in products by changing "Configurations."

8. How To Write Unique & 300+ Words Product Descriptions?
Search engines love unique and beautifully written content that explains what the page is about. Adding each new product to your Magento 2 store is an opportunity to increase the content on your website.
Make sure you make the best use of "Content" tabs in the product catalog. Your content should be 300+ words with headings and use of long tail keywords.
9. How To Add Alt Text In Images?
Last, but not the least, don't forget to add Alt Text in all the product images of your Magento 2 store. Adding Alt Text helps search engines understand what your images are about. Having keywords in the alt text of images help clarify what an image is about and search engines will rank your images higher in their image SERPs.
You can add Alt Text in images by navigating to "Images And Videos" tag and clicking on the image you want to define the alt text for.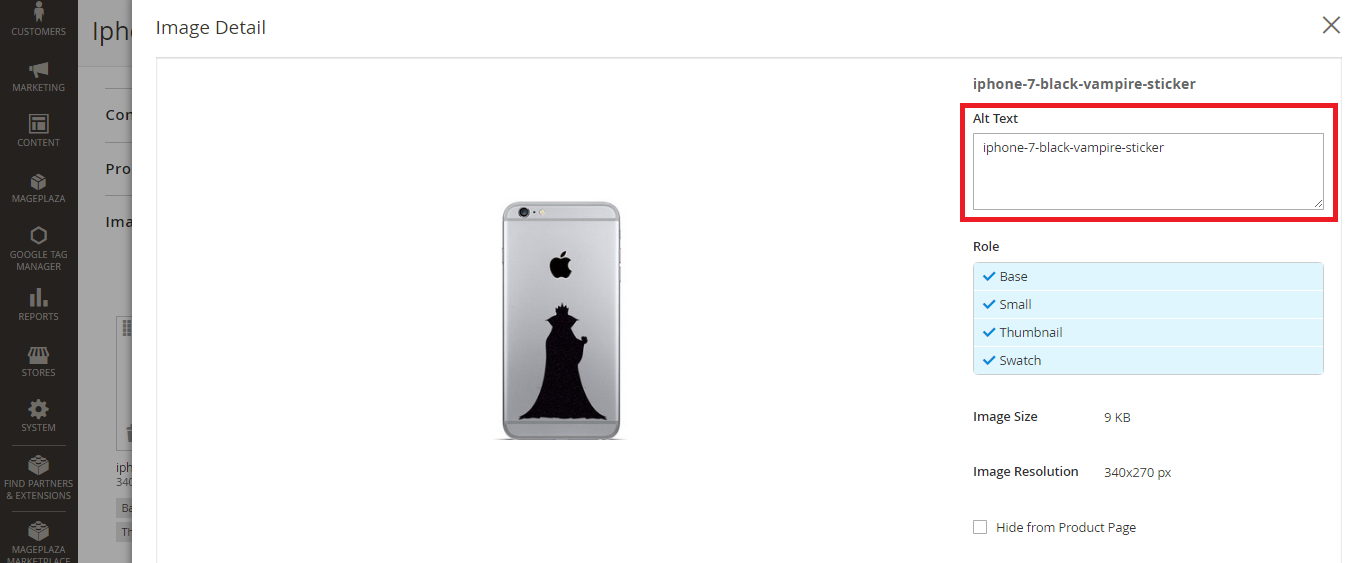 Conclusion
SEO these days is all about taking care of minor details, so performing an SEO audit of your entire website should be the first step before your proceed. After an audit, set a direction on how you want to get started. Fixing an entire website overnight is a major task, so you should break down the activity by focusing on certain pages first and taking it ahead step by step.
Product pages of Magento 2 ecommerce stores, in my opinion, have the highest probability of ranking high in the SERPs if dealt with correctly. If you have any questions or tips to share, just use the comments section below and be heard.