Articles
RoseHosting Magento Hosting Review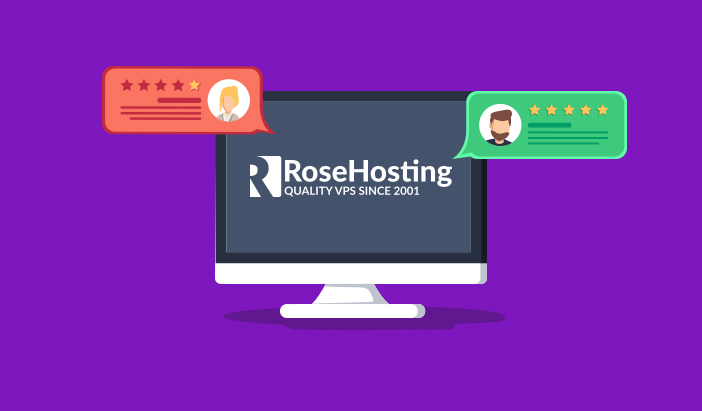 With dozens of Magento hosting providers to choose from, selecting the best-performing hosting service provider for your Magento store can be a serious challenge. Today, in this RoseHosting review, we will show you why it offers a great performance for the affordable price. We will not only get the pricing but also into how a typical Magento store would perform on their servers.
RoseHosting was the first web hosting company to offer virtual private server hosting as a service, all the way back in 2001. With almost two decades of experience with hosting solutions, they have a very good idea of what a typical client wants from their services – reasonable pricing, great performance, and an on-demand support system to help out when things go wrong. Keep in mind that they only offer Linux-based hosting.
In terms of pricing, RoseHosting is very reasonable – from budget-friendly to high performance, they have plans that take care of all customer requirements. All plans come with SSD storage, something that many hosting providers can't offer yet. Prices start from $19.95/ month for a dual-core VPS with 1GB of RAM and 30GB of SSD storage, and the specifications of other plans only get better.
If you need a custom configuration not found on their plans page, they also offer customized VPS configurations, in which you can mix-and-match server specifications. And if raw power is what you need, their high-end plans have the performance you are looking for.
Extra Benefits
But no matter what plan you choose, you get the several exclusive benefits from RoseHosting, such as a manually customized installation for Magento, done by their expert Linux admins.
Other benefits include free migration of any databases and data that you already have, a 99.99% uptime guarantee, free SSL certificates, as well as the ability to upgrade your server at any time, with no downtime involved. And with free weekly backups, any files accidentally deleted from your server can be easily brought back.
RoseHosting And Magento
Having your Magento store hosted by RoseHosting is an effortless process effortless. Once you purchase a Magento VPS hosting plan, RoseHosting's system administrators will install Magento automatically. And if you need any change in the server configuration, they will handle it for you. Magento runs smoothly on their servers, with their SSD drives making sure that the store loads in minimum time.
A Leading Support Team
The best and most important benefit of opting for RoseHosting is their support team. With an average response time of fewer than five minutes (this window is slightly longer for tickets), we found their technical support to be very supportive and knowledgeable.
They also have a real-time live-chat option on their site, allowing anyone to ask questions and request server level issue resolution in minutes.
And it's not just me saying good things about their support team – browse around for reviews on the Internet, and you will find thousands of glowing reviews by satisfied experiences. Of course, technical problems can vary in difficulty, so the time to resolve an issue you have might take longer or even less time to fix.
Great Performance
During this RoseHosting review and live testing, the servers have performed admirably with load times ranging from 2-3 seconds, and phenomenal disk read/write speeds. In terms of uptime, their 99.99% uptime guarantee is great – we didn't see any downtime during the testing period.
Conclusion
In this RoseHosting review, we found out that they have nailed a fine balance between features, price, and performance with their Magento VPS plans. Between their fantastic support system, their reputation for high-value services and thousands of satisfied users, you really can't go wrong with RoseHosting for your Magento store.