Articles
Magento Omnichannel and Its Benefits for Your Online Store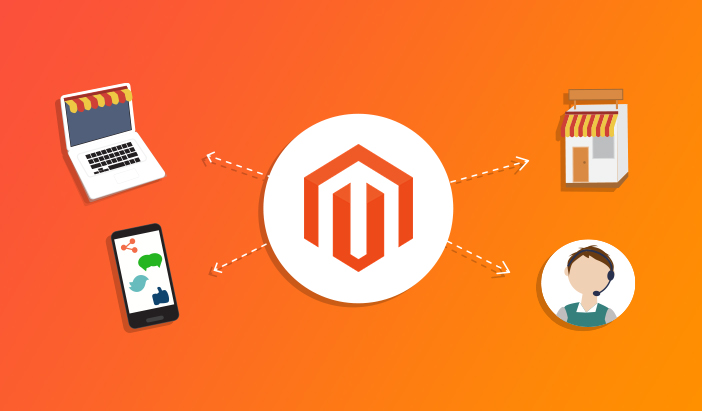 Disclaimer: Magenticians does not necessarily agree with the views expressed in this guest post. They are presented to bring to light all diverse views in the Magento and general ecommerce community.
Nowadays, customers are more demanding than ever since they're more knowledgeable and empowered by technology. Therefore, customer centricity becomes the core of a business strategy. The growth of mobile and social preference also affects retailers in ways they never imagined.
As a result, Magento online store retailers are encountering two challenges they're facing in order to satisfy the higher expectations from consumers and how to come up with technologically innovative solutions to manage their retail businesses at the same time. After careful consideration, they've concluded that an Omnichannel Retail Management System is the ultimate solution.
Magento Omnichannel Retail Management System
As mentioned in the introduction, many 21st-century retailers are faced with a challenging question: How can they use technology to manage the various operations that keep their business operations in a smoother way, at the same time answer to consumer's demands for a seamless shopping experience?
If an "Omnichannel Retail Management System" was born as a solution to blow their mess away. Then "What exactly is the definition of an Omnichannel Retail Management System?"
A Retail Management System (RMS) is an essential set of digital application that makes the retail management process easier and helps run your business through smooth operations.
Specifically, a typical Magento Retail Management System would be comprised of a Point of Sale (POS), Customer Relationship Management (CRM), Sales Order Management, Purchasing and Receiving, Inventory Management, Reporting, and Dashboard applications.
Omnichannel is a retail model in which all the existing channels become completely integrated to offer customers a seamless shopping experience. This retail strategy is empowered by a centralized data management system, which means that the distinctions among channels, both physical and online ones, are blurred.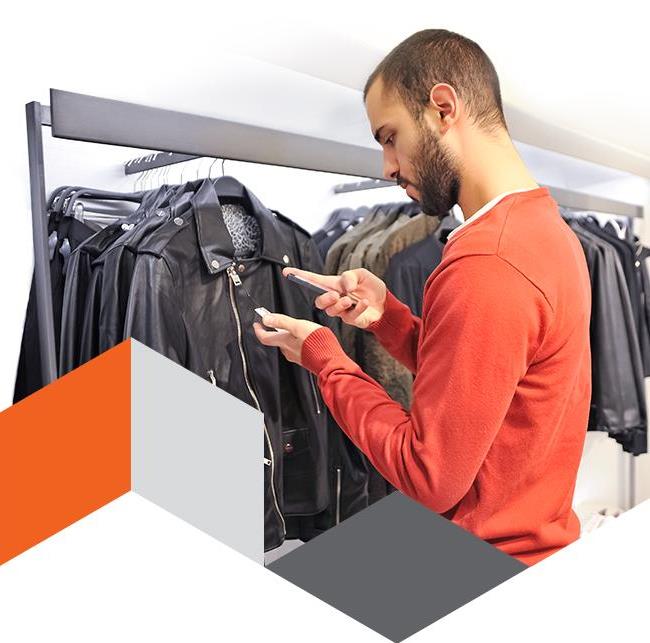 Source: Magento
Obviously, Magento Omnichannel RMS is a management strategy towards an omnichannel approach, by using Magento ecommerce platform as a reliable base. It has applications that cover the entire shopping processes of customers. These streamline separate sales channels in order to provide a seamless shopping experience.
The Shift from Multichannel to Omnichannel Retailing
Let's recall our memory 10 years ago when shoppers had to visit a brick-and-mortar store to get something they needed. It might have been inconvenient for them to travel to a store that is far away from their home and even more frustrating if the items they were in need of, were out of stock.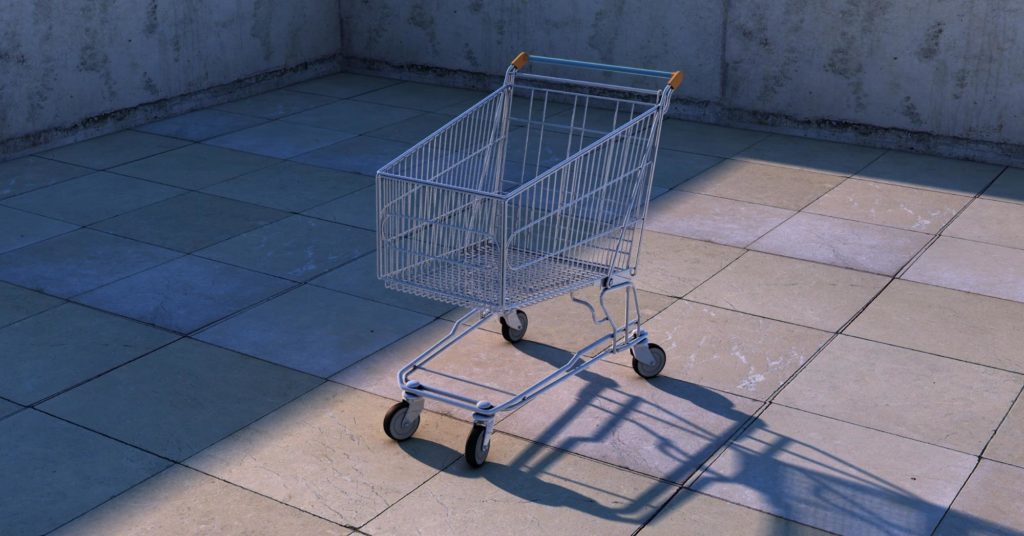 And then ecommerce appeared on to the scene with the popularity of the Internet and immediately Magento retailers jumped into a new area of online selling. Customers just sat at home and started to order items via a web store and got them shipped to their address. Initially, there was no close-knit relationship between the physical stores and online stores. In most cases, the operation of the two is separated completely.
Today when the Internet and smart devices have considerably changed the way people shop, retailers realized that they can't only sell online or offline separately. Consumers are now using multiple channels as well as multiple devices on various platforms to find information about the products of interest. Customers began to compare several factors such as price, product quality, services, and reviews. More references from different sources and channels are considered in the purchasing process before a shopper decides to make a transaction.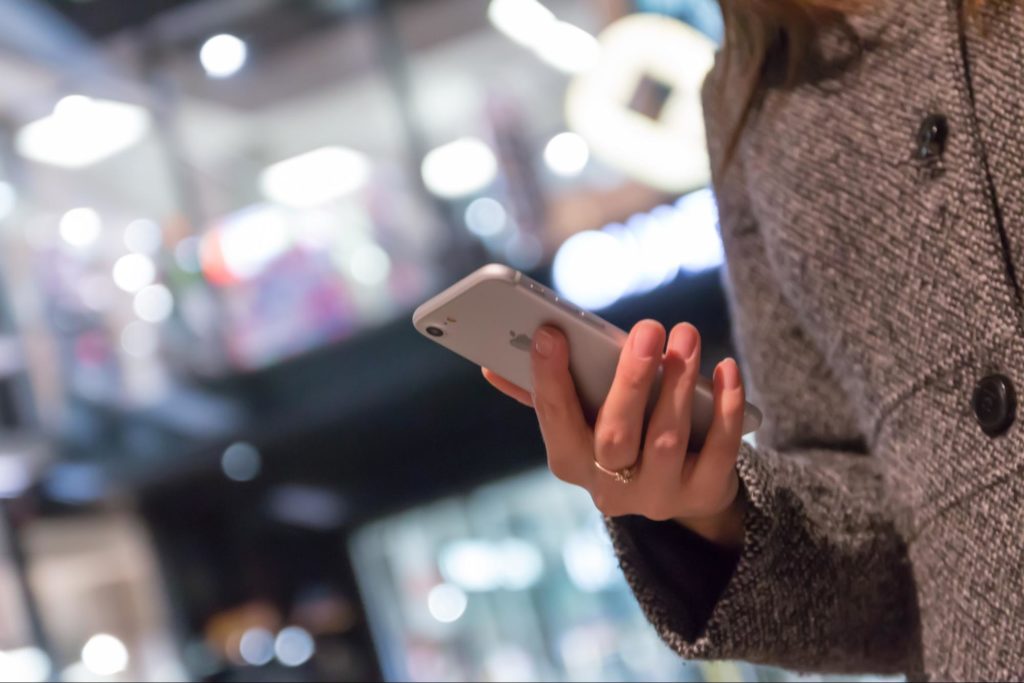 That's why from a single channel sale, retailers' business models transfer towards a multi-channel approach to satisfy customers wherever they are. Though multi-channel retail strategy brings more convenience for customers at numerous channels, this approach still faces some challenges related to limitations of synchronization among warehouses, brick-and-mortar stores, and websites. Customers couldn't see the product quantity updated in real time and usually felt confused switching channels, from online to offline and vice versa.
One of the causes was that the Magento Retail Management System of multiple channels created by integrating various kinds of software and applications seems to cause conflicts in the backend and the desynchronization of inventory visibility among channels. Thus, along with the rapid change in the retail landscape, multi-channel has come to reach its limitations, and the industry has shifted to a newer model called the Magento Omnichannel.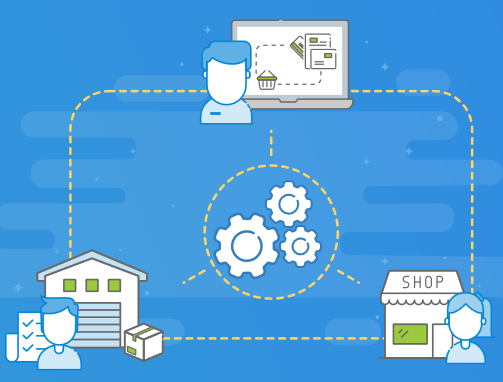 Magento Omnichannel is powered by centralizing data in a single Retail Management System. This approach offers customers a seamless shopping experience compared to the single and multichannel approaches. The boundaries between online and offline are blurred as a result of the inventory and other database visibility across channels. As a result, a customer now can start their shopping journey by searching for information on their smartphone and then finish it at home with a tablet to place an order, fully knowing that the items they want are available at a specific number and their location.
Magento Omnichannel and Its Advantages for Online Stores
Ultimately, the Magento omnichannel retail management system helps manage your retail business and positively impacts the customers' experience.
Magento Is Created for Ecommerce
Magento Omnichannel is unique in its own way. One of the main reasons is because of something you've probably encountered already. A statement, when looking for the perfect online business platform: Magento is the world's most popular ecommerce solution. Truth be told, Magento was born solely for e-commerce. It has the capacity to adapt and evolve to suit retailers' omnichannel needs. Magento offers built-in responsive themes so that customers can access them on both PC and smart devices to begin their shopping journey.
Retailers Have Full Control of Their Business with Just Simple Clicks
With the Magento omnichannel system, business owners can now look at the operation as a whole. Simple clicks can give them exactly what they need to find: stock info from a warehouse a country away, performance overview of customer services agents and in-store staff, discover the best-selling items, stock predictions, and low-stock alerts.
Personalized and Satisfying Customer Experience
Imagine some of the perks that your customers will have on your web store:
Being able to see exactly if the items in mind are available, in what color, the size, the location, and how many are left online and in the local store in real time.
Having the option to check the items in a store, try them on, judging the colors and designs, and have them shipped home directly.
Experiencing seamless experience when it comes to concurrent engagement: start the conversation on Facebook and receive phone calls from customer services, and follow up by emails or live chats, all without the conversation flow ever being interrupted.
Access personal and loyalty accounts both online and offline because retailers' digital and physical stores are fully connected.
Since retailers are able to see and associate view of data across all channels in one single system, Magento omnichannel helps them save a big chunk of time and effort. Omnichannel is no longer just a buzzword, it is now the norm of business. Customers expect omnichannel when shopping, even if they might not know the term "omnichannel" when forming their expectations.
Conclusion
With the Magento Omnichannel, retailers now have a much clearer picture of the experience needed by their consumers to keep them loyal and satisfied. Giving transparency to your consumers is one of the best ways to build customer trust in your ecommerce store and promote loyalty which later translates into more conversions and a better brand image.
Author Bio
Luke is the Marketing Specialist of Magestore – the omnichannel retail management system provider, with a focus on small and medium businesses.