It is time for the weekly roundup of the Magento news.
Let me start with the news that has rocked and delighted the Magento community. Roy Rubin, one of the co-founders of Magento has rejoined the Magento's board of directors. In his statement, Rubin expressed that he was "excited to return to a company and ecosystem that I deeply respect and believe so much in its potential."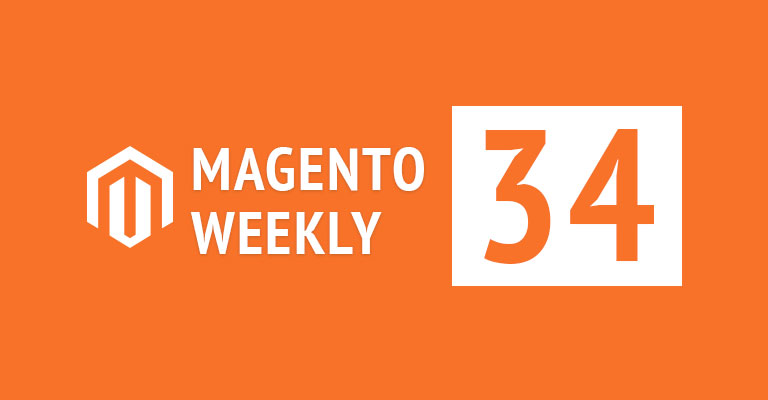 Google Shopping now works with Magento, PrestaShop and BigCommerce. In a detailed news report, Viljem Pitako discusses how Google Shopping now supports the three big ecommerce platforms.
Now for some security related news:
Credit card swipers have become a real threat on Magento stores. Chris Brook has written an excellent expose of the threat that every Magento developer should read.
In a blog on the official Magento blog, the team has highlighted the threat posed by malwares. This is another must-read for Magento developers.
The introduction of PHP 7 is an important development for Magento developers. Saikat Sengupta discusses the impact of PHP 7 on Magento development.
Magento Community Edition 1.9.3.0 was recently released. The new release offer significant improvements in code, security and bug fixes.
For developers, this week several reputed blogs published very enlightening articles. Here is a selection of the very best articles this week.
Oleg Yemchuk writes about a brand new HTML up loader extension for Magento. This extension is ideal for hassle-free uploading of images and other CMS content.
Creating orders in bulk using an extension is a huge time-saver for both the developers and store administrators. Stanislav Pomaleyko discussed his version of order generator for Magento 2.
In a short and very detailed piece, Binay Jha discusses how to add coupons to your Magento store.
Moving your Magento store to a new host is a major decision. Kayla Matthews discusses the technical aspects of moving your store to its new home.
Custom frondend is an excellent way of enhancing UI/UX elements of the store. Fayyaz Khattak has written a comprehensive article on this topic.
This is it for this week. Kick back your shoes, read and share Magento news with your friends. Have a great weekend!