Magento 2 Tutorials
How To Configure Contact Us Page in Magento 2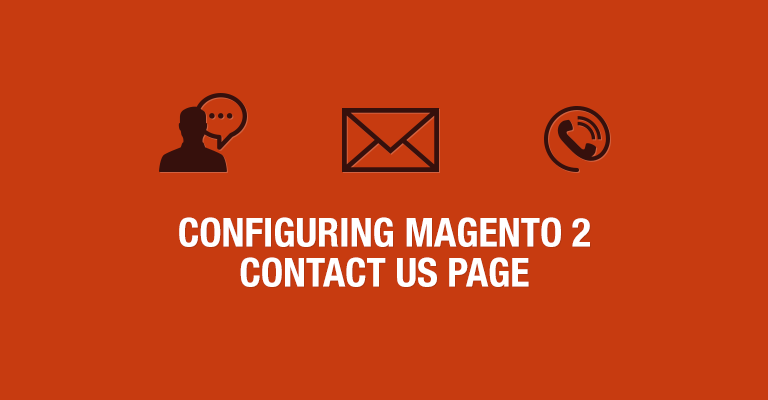 Disclaimer: Magenticians does not necessarily agree with the views expressed in this guest post. They are presented to bring to light all diverse views in the Magento and general ecommerce community.
Every online store has different & special products, unique brand names, user-friendly website, but they all have one thing in common and that is the "Contact Us" page. The "Contact Us" page is necessary for visitors to connect with store owners for different types of queries. With the "Contact Us" page, you can always let your current customers, as well as potential customers, keep in touch with you anytime from anywhere. They can simply type in all the fields of the contact form & send you an email or a message about their concerned query.
As is the most common practice, the link of the "Contact Us" page in your Magento 2 store should be placed at the bottom (Footer) or at the top (Navigation Menu), so that the customers can easily access it. Don't try to put it in a hard-to-find place, you will ultimately miss out a lot on hearing from your visitors and customers. Below you can have a view of a simple Magento 2 Contact Us page:
1. Enable & Configure Magento 2 Contact Us page:
Step 1: Login to your Magento 2 admin panel.
Step 2: On the left sidebar, click on the "STORES".
Step 3: Under "Settings" menu, tab "Configuration".
Step 4: On the left panel, under "General", click "Contacts".
Step 5: On the right panel, expand the "Contact Us" section and set "Enable Contact Us" to "Yes".
Step 6: Now, expand the "Email Options" section and perform the following tasks:
Enter the email address in the "Send Emails To" field, this is where you want to receive messages and queries from the Contact Us page.
On the "Email Sender" drop down, select the store identity that you want to appear as a sender.
Select the "Email Template" that you want to use, to send messages and queries.
Step 7: When you are done, click "Save Config".
Finding The Righteous Hosting For Magento Store?
With Cloudways, you can avail FREE SSL, Migration and much more in just a few clicks.
2. Customize Magento 2 Contact Us page:
Step 1: On the left sidebar, tap on "CONTENT".
Step 2: Under "Elements" menu, click "Blocks".
Step 3: Find the "Contact Us" block using the search box and go to "Edit" by using "Action" field.
Step 4: Scroll down to the "Content" box and do any changes according to your store contact information.
Step 5: When done, tap "Save Block".
This concludes the quick guide to Magento 2 Contact Us Page. If you've run into any problems, let me know and I'd be happy to help you out.