Articles
How To Sell On Amazon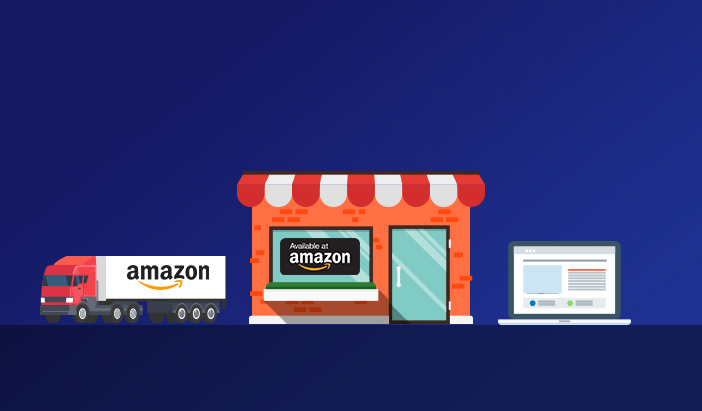 Disclaimer: Magenticians does not necessarily agree with the views expressed in this guest post. They are presented to bring to light all diverse views in the Magento and general ecommerce community.
Have you ever wondered how people make a living running an online business? What makes one store stand out from the rest, and what are their secrets? Perhaps you have wondered how you can establish an online business and actually turn it into a profit. If you already own an online business and you are looking for ways to grow and boost sales, this course how to sell on Amazon is an excellent choice. The lessons offered will answer all of your questions and help you get on the right path to owning your own online business.
Learning everything you need to know including marketing strategy, optimizing Google ads and SEO, and key sales strategies can be overwhelming and intimidating. It is important to understand how to market your business to maximize returns through creativity and using fundamental tools that are already available which can help produce results and get the attention you want. There are many advantages to running an online marketplace and it is a quick way to get started towards a path to financial independence. With the right knowledge and the right tools, you can quickly and efficiently learn the basics to successfully managing and running an online business.
SEE: Leveraging the Power of Magento and Amazon for More Ecommerce Profits
Online Shopping Is the New Normal
Same day delivery, one-hour delivery, this is the new normal. With internet shopping becoming one of the most competitive markets, businesses are in a fierce state of constant competition. While millions of online stores may sell similar products, some of them stand out for a reason. Understanding what makes an online platform produce positive results will help explain what drives online businesses popularity including Amazon; by far is one of the most popular online retailers.
Offering everything from free shipping to fresh produce at your door in an hour with an estimated 300 million active monthly users in the U.S. Based on these small facts alone, it is important to learn how to stand out from the crowd, and position yourself online successfully.
The first step on how to sell on Amazon requires sound knowledge on how SEO works. SEO is critical for any e-commerce site or business, and correct optimization is the easiest way to be found and advertised during a google search. Keywords are used to help consumers find your shop and products easily and can also help you leverage exposure quickly and cheaply to gain exposure in the quickest possible way. Learning how to use keywords including long-tail keywords can push your business to the top. By learning how to target your niche audience using the correct optimization tools, you help yourself and your business stand out from the competition.
If you are new to selling products online or want to learn more about the process, the course "how to sell on Amazon" will guide you through basic strategies that are easy to understand and will help you define a cost-effective marketing and advertising strategy that displays positive results. Learning how to target and retarget Google Ads and formulating a top-notch marketing campaign will not only help you gain exposure but will help bring customers that yields positive financial results.
Learn at Your Own Pace
When learning how to sell on Amazon, you need to understand that the idea of owning an online store can be intimidating. Hundreds of other retailers may sell a similar product but some stand out more than others. Simply placing products online will yield few results and little traffic which is where the power of marketing and advertising come into play. The development of mobile sales and the popularity of instant gratification via the online marketplace has helped people realize their marketing and advertising strategies better and are just two small components for driving attraction to a store and its products. From a well thought out website to the proper keywords, every detail matters when you want to learn how to sell online.
There are a few basic requirements for having an online marketplace. The most important requirement is understanding how to sell products by optimizing keywords and long-tail search words with Search Engine Optimization. The use of SEO can help you target and push your store to the top. Advertising is critical for the success of any online marketplace. It is impossible to simply put up a website, products, or content without the proper exposure. With the right skills, you can learn how to advertise and how to optimize Google ads to draw in exponential traffic and sales. More importantly, you will learn how to strategize your marketing efforts so customers have a reason to come back, buy from you and stick with you.
Everything You Need to Know to Leverage the Online Marketplace
Learning strategies and using tools that will maximize online sales and generate a positive web presence can help you get the lowdown on how to sell on Amazon rather quickly. It is one of the best ways to sell through Amazon if you look at how extensively it is being used. There are a few critical aspects to developing a stand out online business including the mastery of Google ads; specifically targeting key demographics, optimizing ads and retargeting. Understanding how to optimize your exposure without breaking the bank brings a return on your invested time and money back into your pocket. With the tools needed to optimize your online store through proper keywording, your stores landing page produces a higher income with a solid marketing strategy and advertising efforts.
Anyone taking the leap into the online marketplace wants to see positive results. There are some simple yet important lessons to be learned when starting out as a business owner about the importance of marketing and incorporating a properly researched business strategy and how the right actions taken at the right times can increase traffic for your business.
Learning how to sell online is an ongoing process, and every day someone is always on the lookout for the best strategy for their business. From SEO to Google Ads and leveraging your marketing skills to target a large customer base, learning how to sell on Amazon can, in turn, help you become a successful online business owner which can be fun and financially rewarding at the same time.
Author Bio
Amy Gentile is an expert in sales & has been managing her sales on Amazon for almost 5 years now. She is also an experienced writer who likes to share her adventures with everyone.
Subscribe Newsletter
Subscribe to get latest Magento news