Articles
Inspiring Ecommerce Conferences You Need to Attend in 2018 to 2019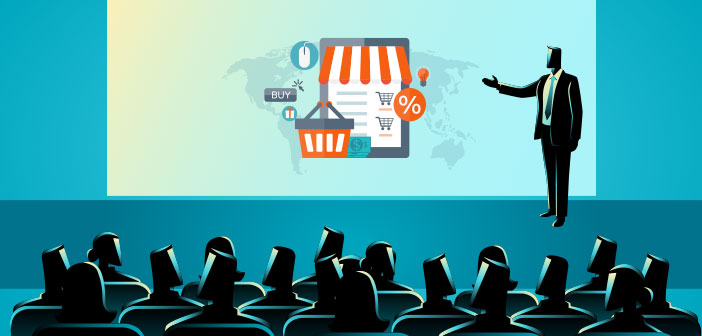 Ecommerce enthusiasts around the world gather at one place for informative and revealing conferences. These ecommerce conferences focus on helping develop not only skills but also give abundant chances of networking with like-minded individuals and influencers.
Knowing more about the latest developments and trends in the fascinating world of ecommerce ensures a great future and helps establish a solid base that is useful for tackling challenges that lie ahead. For the year 2018, there were many new trends unveiled along with many developments that were shared as well. Many key influencers made an impact on budding developers, seasoned marketers, and newbies with a vision.
We have curated a list of ecommerce conferences 2018 and ecommerce conferences 2019 to help you with the best ecommerce events about to take place. Following are the most inspiring ecommerce conferences that made headlines in the world of ecommerce.
Savant eCommerce London – Nov 6th and 7th, 2018, London, Great Britain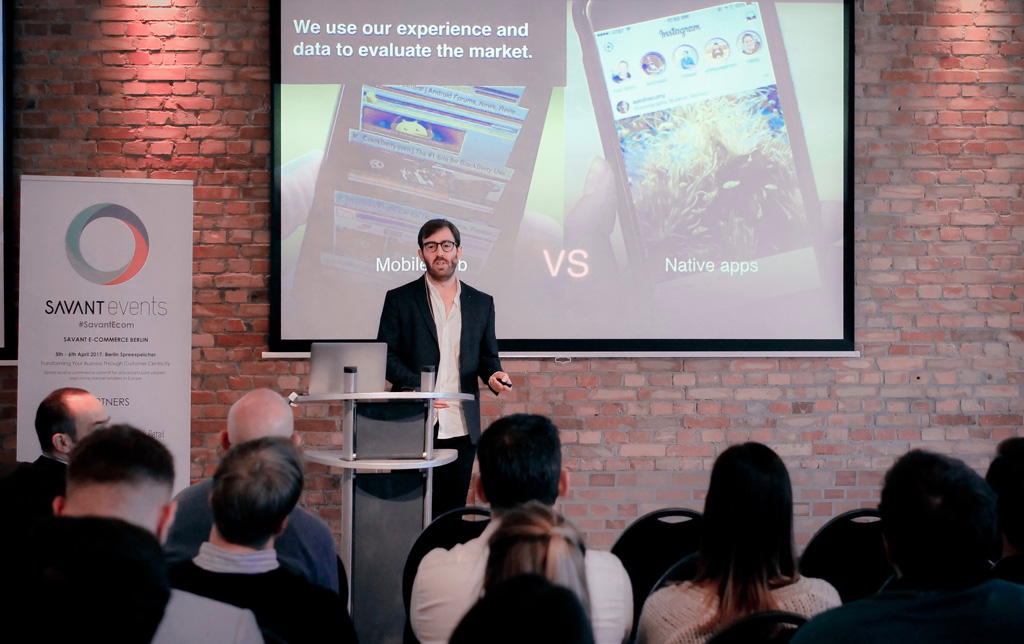 Credits: Savant Events
First, on our list of ecommerce conferences 2018 is the Savant eCommerce Conference, London. The ever-changing ecommerce landscape is getting more challenging for marketers to attain higher profit margins, one of the leading causes of this?  reduced customer confidence.
A decline in customer confidence has forced ecommerce marketers in the UK to spend more on marketing, and getting results is even more difficult. In order to stay relevant, the Savant ecommerce London event will provide the enthusiasts with a cohesive platform where strategies, possibilities, and various challenges are in line for discussions.
Savant graced our list of ecommerce conferences 2018 since this is one of those ecommerce events that aims towards gaining valuable insights from influential retailers to help position ecommerce enthusiasts in a better position to survive, build confidence within customers, provide better feedback, enhance experiences and therefore, thrive in the ever-evolving landscape of ecommerce.
eCommerce Show North –  Nov 6th and 7th, 2018, Manchester, Great Britain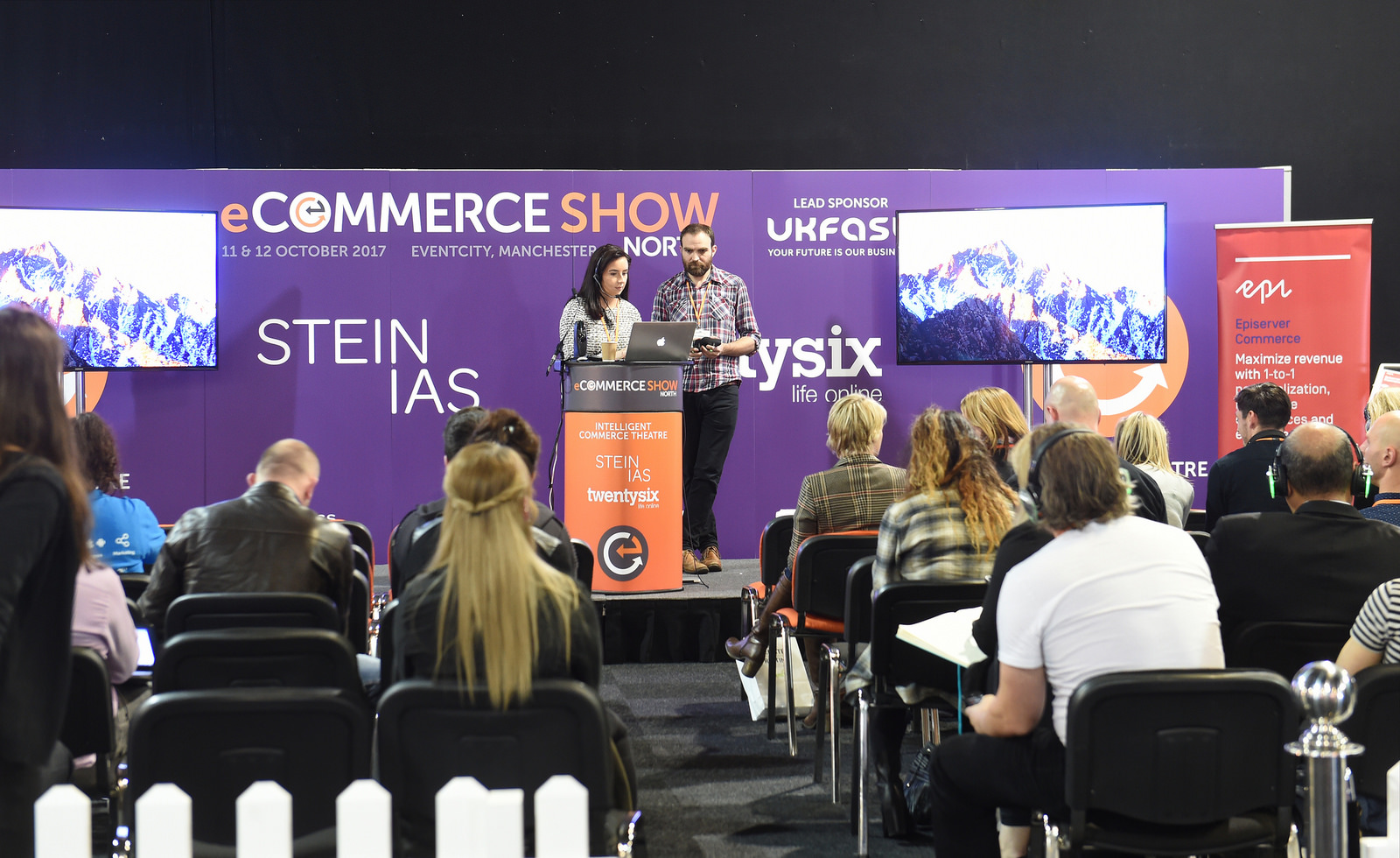 Credits: Ecommerce Show North
Second, on our list of ecommerce conferences 2018 is the eCommerce Show North in Manchester, England. It is one of the largest ever for ecommerce companies from around the world. Whether it is vendors or suppliers, they gather at the North Show and this year, they're primed and ready to take the stage for two days, i.e. 6th and 7th of November 2018.
This conference promises to address platforms, latest developments, security protocols, marketing, hosting, mobile, hardware, and groundbreaking innovations, etc.
The Show North graced our list of ecommerce conferences 2018 since it will be representing the core of the ecommerce industry. This conference will also be highlighting the initiatives taken by the biggest players in the ecommerce industry to make themselves stand out and grow through time.
Some of the most noted speakers for this conference include Zakie Beg (Strategy Partner at Google), Ted Hettich (CSO at Fruugo) and John Munnelly (HOO at John Lewis).
nopCommerce Days 2018 –  Nov 8th and 9th, 2018, Las Vegas, United States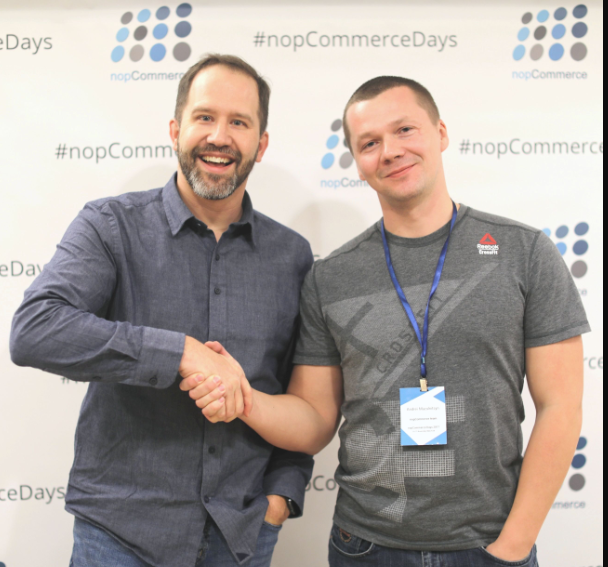 Credits: nopCommerce Days
Third, on our list of ecommerce conferences, 2018 is the nopCommerce. It will commence from 8-9th November 2018 in Las Vegas, Nevada. The nopCommerce conference promises to be one of the most influential as well. In this conference, attendees will learn a lot, including the skills needed for customer approval, customer success, enhancement of store's functionality and business expansion.
What's more is that attendees will also be able to meet face to face with ecommerce influencers like Andrei Mazulnitsyn from the copCommerce team, Drew Casey from Google, Sam Mallikarjunan from HubSpot, Ashley Ward from SEMrush and Deanna Kaufman from FedEx.
nopCommerce made it to our list of ecommerce conferences 2018 because it will also include lots of engaging storytelling sessions with known merchants about their journey and what you can learn from them. You will also find lots of products and services designed to help you bring out the best in your ecommerce ventures.
B2B Online Europe – Nov 28th and 29th 2018, Amsterdam, The Netherlands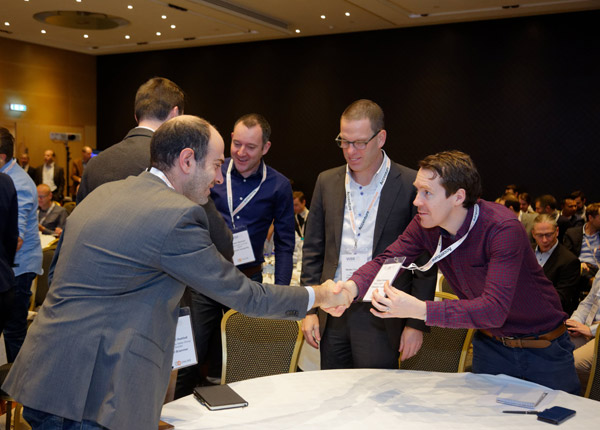 Credits: B2B Online
Fourth on our list of ecommerce conferences 2018 is the B2B Online Europe. Coming back in November 2018, is the B2B Online Europe ecommerce conference that's focused around ecommerce leaders, manufacturers, distributors, marketers, and enthusiasts.
If this is the first time you would be attending an ecommerce conference, you're in a luck because there is something for everyone. Whether it is understanding the industry, networking with like minded individuals or just discovering the latest trends in the ever-evolving ecommerce landscape.
B2B Online makes it to our list of ecommerce conferences 2018 since it will have leading speakers in the ecommerce industry, set to make an impact and answer your questions, help you harness the true potential of selling online, track your progress, reach out effectively and build lasting relationships not only with businesses but also customers.
Some of the most noted personalities would be present at the B2B Online Europe, include:
Otto Preiss (COO Digital ABB), Peter Bruhn (Senior Digital Advisor TAAKT AG) and Wendy Dirne.
Ecommerce Berlin Expo – Feb 20th, 2019. Berlin, Germany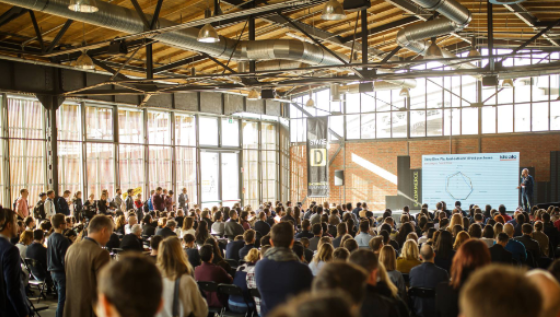 Credits: Ecommerce Berlin
First, on our list for ecommerce conferences 2019 is the Ecommerce Berlin Expo. It will be one of the largest ever events with an estimated attendance of up to 5,000 people from all corners of the globe. Held in the capital city of Germany, it's guaranteed to gather lots of influencers with over 150 exhibits at the venue.
From enthusiasts to professionals, logistics providers and payment processors eager to learn and discover more in the ecommerce landscape, this expo will highlight the top, most known ecommerce players in the industry and focus on their strengths.
The Berlin 2019 ecommerce expo made it to our list of ecommerce conferences 2019 since the organizers themselves work in a close-knit framework with the industry leaders, expect lots of learning with in-depth knowledge about what makes ecommerce the business of the future.
This expo will also see major players and retailers in the ecommerce industry like Alibaba, Booking.com, Hugo Boss, Prestashop, and others attending the event to influence, teach and inspire budding entrepreneurs and ecommerce enthusiasts from anywhere in the world.
What makes this conference one of the best in our ecommerce conferences 2019 list is because this expo will also include an awards ceremony and a networking session which will help meet like minded individuals and share ideas with each other. Participation and entry fee is free for everyone. However, registration is mandatory for entry.  
eTail Germany  – Mar 7th and 8th, 2019. Berlin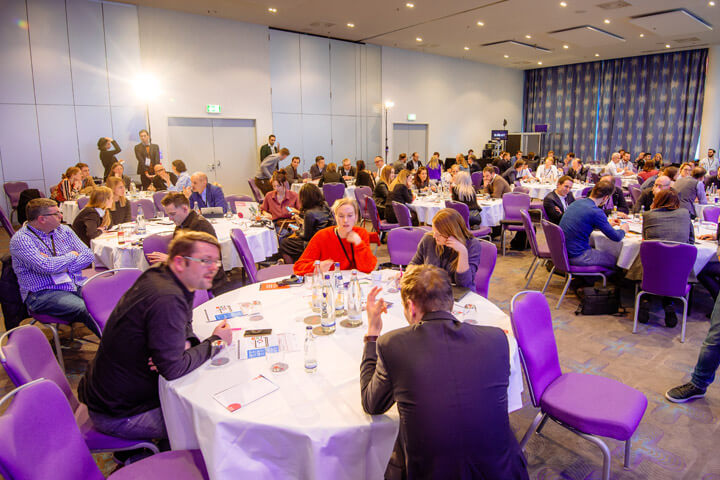 Credits: eTail Germany
Another ecommerce conference 2019 that makes the cut in our list is eTail Germany. As ecommerce events pan out, you can expect more than 350 retailers from more than 250 companies at the eTail Germany conference, scheduled from the 7th – 8th of March 2019.
This ecommerce conference will offer more than just advice and in-depth analysis on the future of the phenomenon. It will offer stories from the most progressive online stores in the industry along with advice on how to build custom online experiences for the targeted audience.
Moreover, this conference will highlight the importance of creating better online experiences for new customers as well as putting in the much needed efforts to help bridge the gap between intangible products and customers.
Want to learn how to manage your advertising budgets while creating a better user experience through multiple delivery channels? This conference is a must-attend for you.
In this particular conference, you will also learn ways of customer retention and what it can do for your business in the long run. How to promote loyalty and achieve your target goals with one-on-one sessions with the most influential ecommerce influencers from around the world.
Ecommerce Innovation Summit 2019 – Mar 20th and 21st, 2019, San Francisco, United States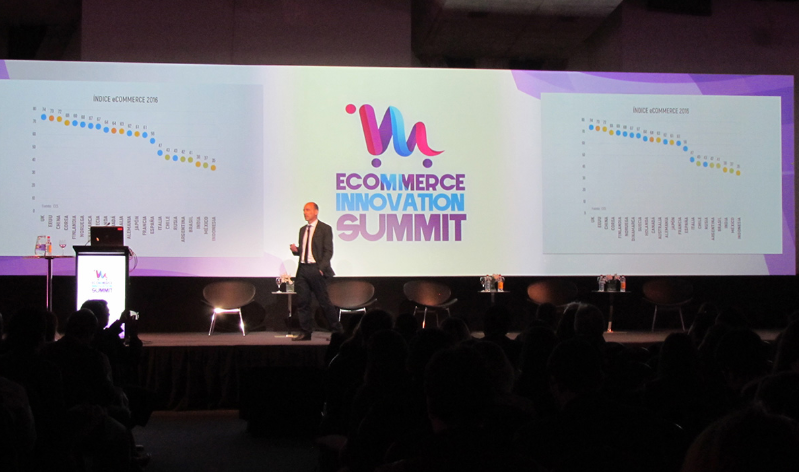 Credits: SBCC
Another one on our list of ecommerce conferences 2019 is the Ecommerce Innovation Summit 2019. Want to know the secrets behind America's biggest online businesses? This is one of those ecommerce events to attend. The United States is now coming up strong in the world of ecommerce with several known businesses taking it to the web to sell, entice and even entertain customers.
From content marketing to artificial intelligence, the ecommerce Innovation Summit guarantees influencers from the most evident establishments coming forth to inspire marketers, entrepreneurs, and other ecommerce enthusiasts.
The Ecommerce Innovation Summit 2019 made to our list of ecommerce conferences 2019 because the sessions will cover the most popular topics about ecommerce like Search Engine Optimization, Branding, Data Science, Content Marketing and Content Strategy. Some of the speakers attending include Gaurav Agarwal (VP Growth, Molekule), Ali Haris (Snr. Manager, SEO, Macys), Sonia Hunt (VP Marketing, The Perfect Sip) and Elizabeth Carbone (Lead Product Manager, Hotel Tonight).
Magento Imagine – May 13th till 15th, 2019, Las Vegas, United States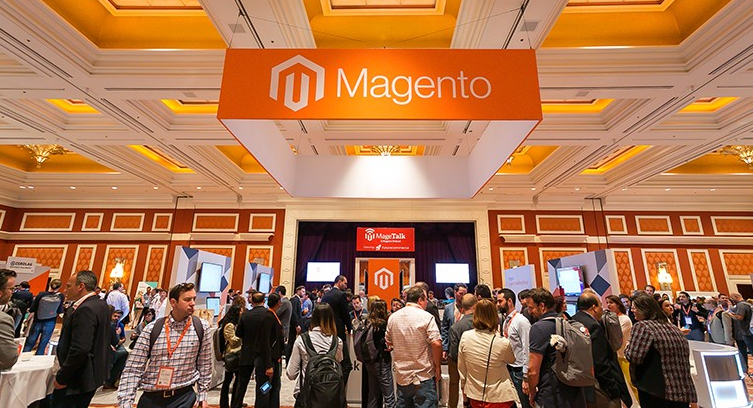 Credits: Magento
This event being hosted by Magento, it probably the most coveted event for the ecommerce landscape. What makes Magento Imagine special is not only the fact that it is hosted by one of the leading ecommerce platforms in the world, but also because it is to be attended by the leading ecommerce brands in the world.
Think more than 150 speakers with 100 unique events, spanning two days with everything ecommerce. This event, which is to be attended by more than 3,000 attendees from 50 countries offers a unique opportunity to get up close and personal with the world of ecommerce.
The event is to be visited by the likes of Paypal, Forrester, Amazon and many more notable players making their presence known in the ecommerce landscape.
Want to put yourself up to the test and see where you stand with your knowledge of ecommerce? You'll feel right at home because there would be quizzes through the event as well. A global ecosystem welcomes all ecommerce enthusiasts from around the world under one roof with industry leaders, influencers, brainstorming sessions and much more.
Final Words
Our list of ecommerce conferences 2019, coupled with ecommerce conferences 2019 will grow more since it is an ever evolving landscape. We have listed some of the most prominent ecommerce conferences scheduled around Q1 of 2019. These conferences will be pivotal in understanding how the ecommerce industry is set to change, and how you can learn from the past and make the needed changes to bring about a better user experience.
In all of the mentioned conferences, you will meet some of the most celebrated personalities and influencers in the ecommerce industry and can learn a thing or two about cutting through the noise and make a statement.
So which ecommerce events are you looking forward to attend? Let us know in the comments section below. Why you want to attend a particular event? We will populate the list further for the best conferences in Q2 of 2019, so stay tuned for more updates.
Also do have a look at Ecommerce Hub all-in-one solution, for Ecommerce enthusiasts, designed for everything Ecommerce.