Announcements
Can Online Businesses Neutralize The Corona Effect?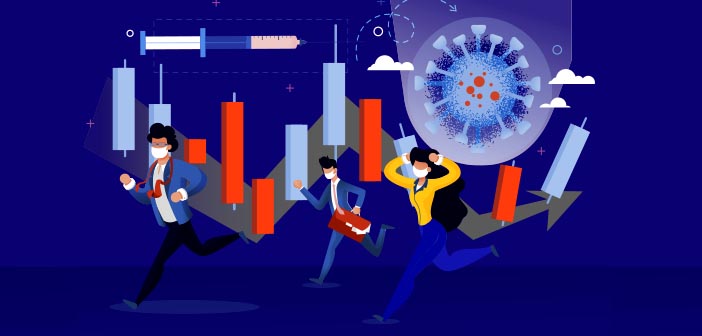 At the start of 2020, when everyone was busy setting goals and devising a strategy to achieve the year's targets.
The wrench in the works was the deadly Coronavirus (COVID-19) that started out in China. It is a serious issue because it is easily transferred by the infected to the healthy.
Initially, everyone thought that this was a localized event. However, the virus is extremely communicable and within just three months, the virus spread across the world. Pretty soon, Europe, the US, and Asia felt the Corona effect on business and financial activities.
On January 30th, WHO declared the outbreak a Public Health Emergency of International Concern (PHEIC). On March 11th, Director-General WHO characterized COVID-19 as a pandemic.
The Corona effect is not just limited to just the healthcare sector. Because of virality, the cities are in the state of lockdown that directly affects almost every industry and business niche. 
The Impact of Coronavirus on Global Businesses
Without a doubt, Coronavirus has become a global issue with numbers that can easily scare everyone.
The forecasted performance of stock markets and business sectors is greatly affected and the new forecast indicates that the businesses are in for a long depression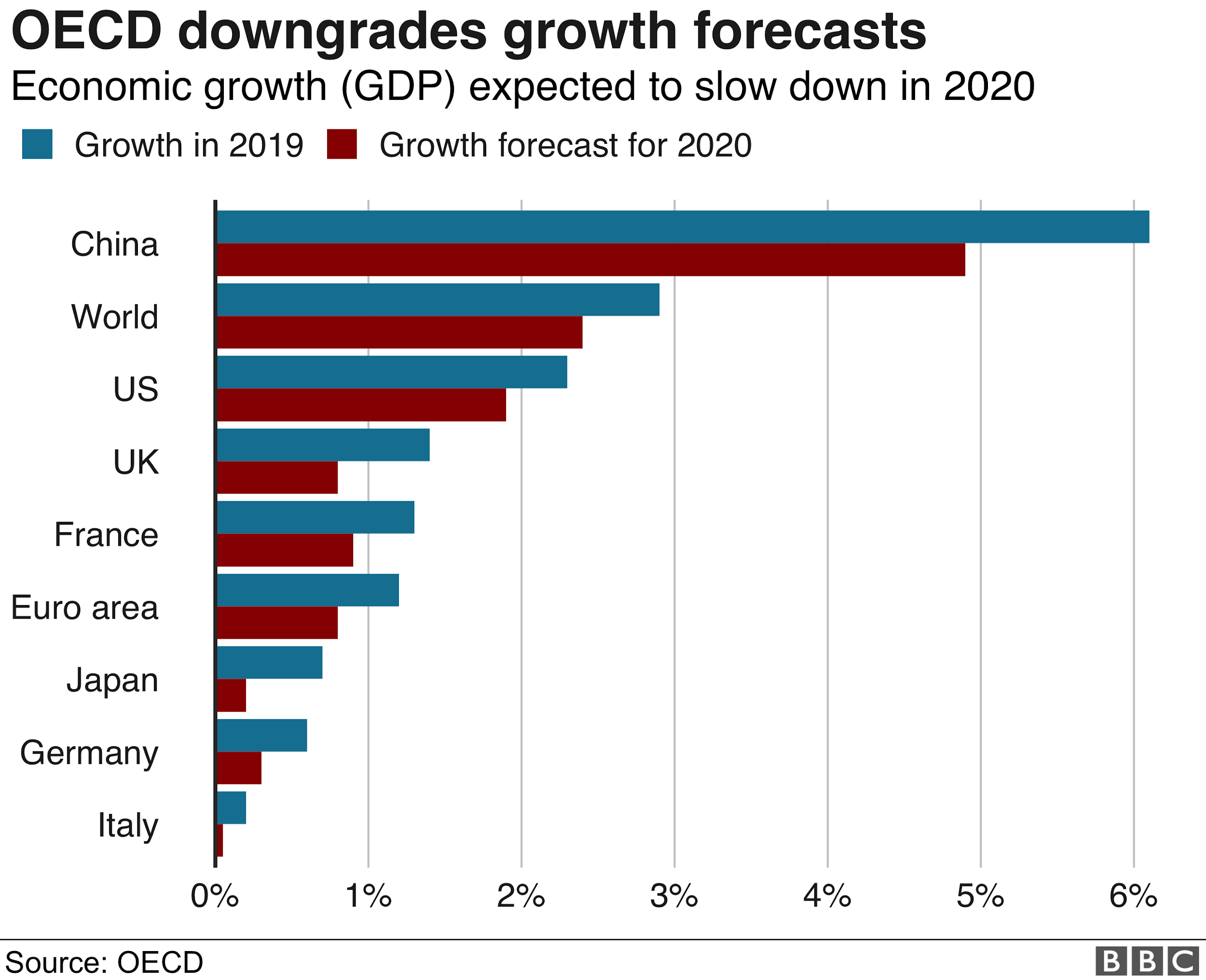 The impact has hit the giants badly and many have started to report a decline in sales and revenue numbers.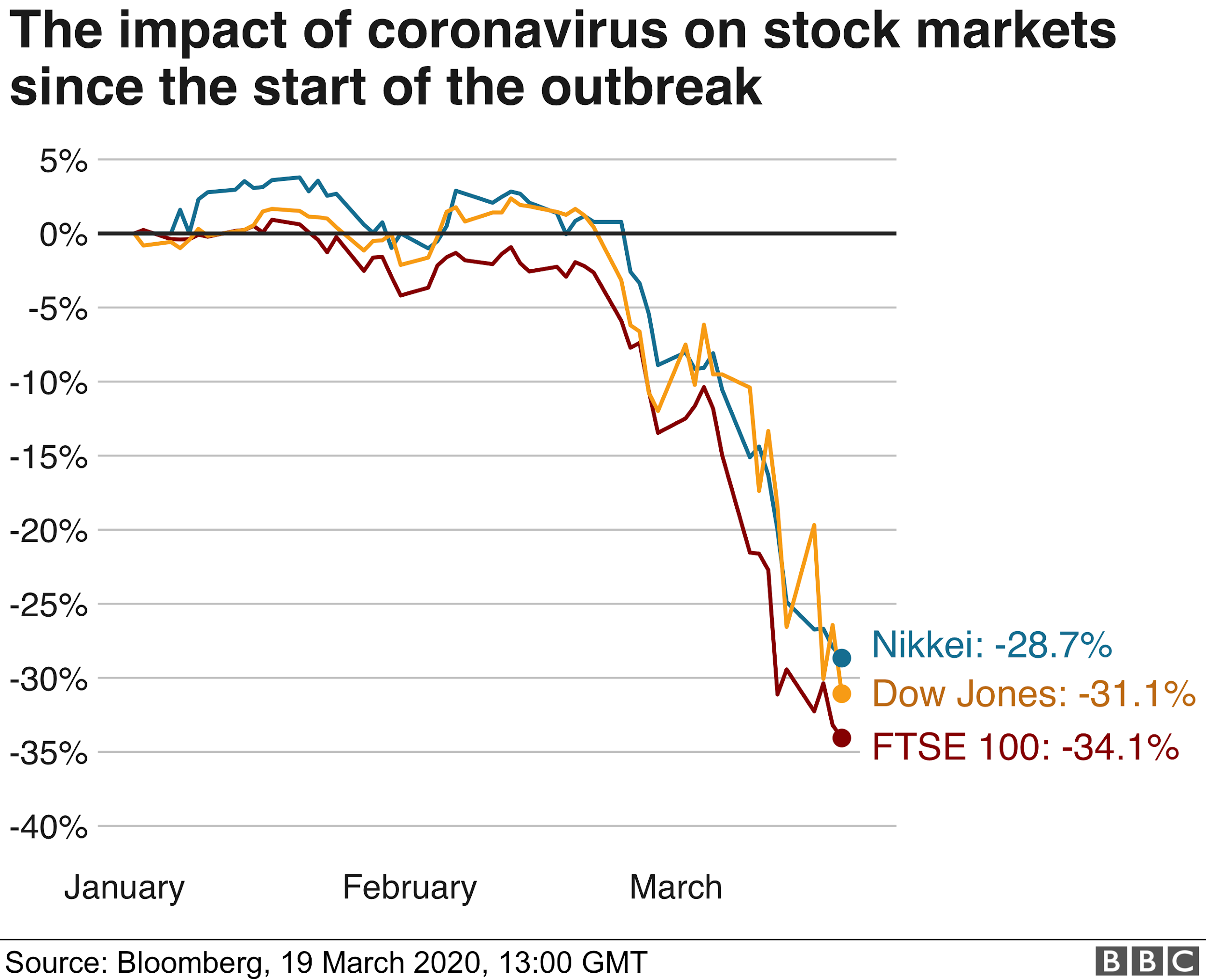 The issue is worse for small businesses that do not have the safety nets and cash reserves to see the pandemic through.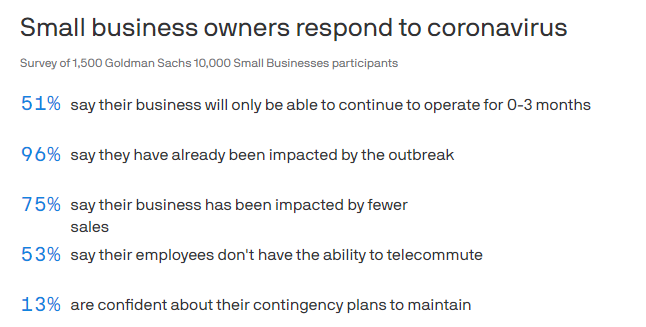 Avery heartbreaking Corona effect would be the loss of jobs as businesses cut down operational expenses and scale down the workforce to remain competitive.
The proportion affected grew for lower-income households, with 25% of those making less than $50,000 a year reporting that they had been let go or had their hours reduced
These are challenging times we're facing.
Regardless of their location, every entrepreneur is concerned and uncertain about the impact of COVID-19 on their business. AliDropship works closely with AliExpress. As the majority of AliExpress suppliers are in China, the past couple of months have been extremely difficult for dropshippers in the wake of COVID-19 pandemic and disruption of Chinese production.
The retail industry (and many other industries) were literally disrupted overnight in Europe, and everyone who was hesitant with the decision of going online with their business is pretty vulnerable at this moment. Many smaller businesses are trying to quickly group and rely on social media platforms as the easiest and quickest way to promote, and obviously sell their products online.
It's frustrating to see the number going down, it truly is. But we're quick to move forward with our initiative. At the moment, we've calculated several scenarios ranking from worst to best with detailed plan of action accordingly.
Now in these hard times, how can businesses stay relevant and continue their existence in their industry? 
The Coronavirus virus spreads through physical contact and therefore physical distance, avoiding social gathering has become the norm. In fact, this is why people are afraid to go out and shop
However, online businesses do not face this issue and thus these businesses could use their digital presence, social media, and related solutions to capture the market share.
Retention is of the utmost importance at this time, because acquisition costs are spiking as offline stores move online, and the usual channels become less effective. Cashflow will be king for merchants over the coming months of uncertainty, so marketing spend must be focussed where it will deliver the highest return.
Are Digital Channels Really An Alternative?
Due to Coronavirus, many cities are facing lockdown and people are not allowed to go out, giving rise to the work from the home trend. This requires the use of digital presence tools and solutions to facilitate the process of working from home.
TemplateMonster has already joined the "all remote" movement, and right now every employee is working from home. This decision was made to help everyone do what they love from their homes, and so far, we're doing fine.
While footfall in physical retail stores is understandably decreasing due to social distancing measures, this is an interesting time for ecommerce. According to Ipsos MORI, 50% of Chinese and 31% of Italian consumers say they're shopping online 'more frequently' to purchase products they'd usually buy in-store. Other countries such as Vietnam, India, and Russia have also seen their populations turning to ecommerce more often to shop – with an increase of use measured at 57%, 55%, and 27% respectively.
Business owners are also worried that they are already facing loss and launching an online business or focusing on digital strategy may create more financial burden.
Speaking on behalf of the whole AliDropship Team, we want to emphasize that our clients continue to receive the best service and the highest quality products from us. As always, our Customer Support team will do their best to answer any clients' questions to encourage them to keep going.
MageAnts provides support to our eCommerce clients in this critical situation. We are also ready to help our merchants in any case if required.
Expert Opinions
In this critical time, eCommerce plays a very critical role to fulfill all the requirements of the people. Consumers could easily purchase their needs and avoid exposure to public places.
During such times, eCommerce stands to be a major solution for the increasing confusion and fear in society. The best way to fight off these tough times is by meeting the gap in essential needs caused by isolation and social distancing. Where again eCommerce has come up as a panacea.
In such scenario E-commerce businesses can play their part by directing their resources to fulfill the essential orders only following the footprints of Amazon.
Such times highlight the importance of having online presence to ensure that customers are being served with the basic necessities in the lockdown period as well.
Run a Business Digitally During the Coronavirus Crisis
As the entire world feels the impact of the Coronavirus, businesses need to ensure continuity by taking appropriate actions to offset the impact. According to the International Chamber of Commerce, businesses should start developing their continuity plans and implement them according to the situation.
By following some of the points mentioned below, businesses can set up online components and thus reduce the long-term costs for their business.

Ensure the supply of vital products
Groceries, beverages, food items are some of the few essentials that people need during these tough times. Since very few people are going out and many physical stores have closed down, the only option left is online ecommerce. As an ecommerce business, you should make sure that you have got the stocks to meet the customers' requirements. Instead of selling products that are not in demand right now, focus on providing vital products people need at the moment.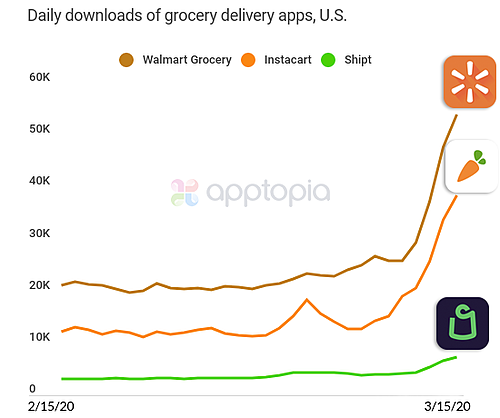 In Healthcare, eGrocery, Food, and other basic essentials eCommerce is a durable and resilient answer. With all attempts in place for safe order processing and deliveries, customers can rely on the strength of eCommerce during these challenging times.
People are spending most of their time online on social media platforms during these stay-at-home days. Maintaining an excellent social presence can help you connect with your customers much better during the outbreak.
Proper supply-chain management
As the demand increases, logistics companies are finding it difficult to get things delivered on time. Even manufacturers are finding it challenging to ship products to their customers on time. To minimize the Corona effect, a company that has a proper supply chain management solution will get the most benefit from the current situation.
From maintaining the proper supply-chain management to ensuring the availability of products, all that matters is customer trust. Customers will only buy products from stores they trust.
Being transparent is one way to build customer trust during this difficult time. Don't advertise too much and unintentionally give the impression that you are taking advantage of the situation. COVID-19 And Predatory Pricing Online, a blog published in Datahut explains unfair pricing practices by most sellers on popular ecommerce sites amid the Corona loss. Such actions should be avoided if you are planning to build the trust of your customers. Don't go for short term benefits as the trust you build today will benefit your business in the future as well.
One of our FMCG B2B customers has recently made $1 million in online sales in 1 day – that's double their record, and triple their average numbers. Right now B2B commerce businesses need all the help they can get as their operations are put under a stress test. When demand is strong, customers count on B2B eCommerce platforms to endure the high load and provide accurate product data.
Here are the key points which every eCommerce store owner should consider at this crucial time.

Support convenient ways to shop with pick-up, drive-up, and same-day delivery.

Clearly mark out-of-stock items.  

Strictly adhere to the fair market price of all products and realistic date of delivery.
This is a time to re-adjust and refocus to keep the businesses afloat while serving the public good. We see a rise in demand for educational, sports and entertainment-focused products, and it is expected to grow further.
Online stores can offer their widespread network website and social media platforms to spread the COVID-19 related information to people.
Sell multichannel. This is the best way to maintain sales, overcome crisis effects, and even grow. And it's much cheaper than running ads. The more sales channels you use, the more prospective clients you reach and that will help you increase profit.
Ask other sellers for advice, exchange experiences, share the tips that work for your business during the pandemic. It's so important for businesses to unite their efforts and offer mutual help. Now as never before. So, don't be ashamed to ask and greedy to share.
With the terrible blow that brick and mortar stores all over the world are experiencing because of the shut-down instructions by governments, having a running eCommerce solution at the moment gives merchants an important competitive advantage. First of all, by not closing all of your retail channels, your company will ensure the constant cash flow, but most importantly, keep your employees engaged and employed, during and after this horrible time of uncertainty.
Minimize Cost of Online Business
Though these efforts from digital solution providers can help to reduce the cost, there are other steps you can take steps to reduce the cost further: 
Plan things realistically
Focus on essential resources for your online business
Try to get tools that are cheap, freemium or free
Try to make a deal with digital vendors to support you in this hard time and reward them more when things return to normal
Make things productive rather than taking the stress
Don't layoff resources if you do not need them now. In fact, use them where there is a need or if there is no option left just reduce the benefits of the company to pay them. In the worst-case scenario, reduce their pay.
It's an uncertain time for ecommerce merchants, however, the current situation provides an opportunity for stores to create a sense of community at a time when consumers need something to feel connected too.
Put profits aside, keep your employees safe is of utmost importance. Move your business online while make sure that your staffs are able to complete online tasks quickly and compliantly. Don't forget to prepare for virtual onboarding as well.
As we all know, the COVID-19 novel Coronavirus outbreak is a terrible human tragedy, affecting thousands and millions of people across the world. No country is safe from this Corona pandemic. For people to save themselves from the virus, they should stringently follow the self-quarantine advice of their government.
we've noticed a demand for perfecting ecommerce website as the social distancing is planted. Therefore, we're running a support package with discounts and free SEO audit as a win-win solution for us and our partners.
Coronavirus Prevention for Online businesses
If you are running an online business then that does not mean that you don't have to worry about the Corona effect. You need to define the preventions for your own and others and stop it from spreading.
Develop policies and implement them to avoid the spreading of disease among employees.
Give awareness to employees about the symptoms of the disease and ask them to take leave if they are experiencing any of the symptoms.
Make sure to keep each day's contacts list of everyone updated so that in case of infection, it would help to minimize the spread and impact.
Instead of meeting clients personally, use video conferencing tool 
Provide employees with necessary hygiene facilities like hand sanitizers, masks, gloves, infrared contactless forehead thermometers, and so on.
Employees that are doing their job digitally or through computers. Ask them to work from home to maintain social distancing. Make work from home policy
Try not to do any business or deliver anything which may become the cause of it's spread
Ensure your employees are having medical insurance so that in case of any infection, they won't have to face the burden of paying for their medical expenses.
Avoid traveling
As we all know, the COVID-19 novel Coronavirus outbreak is a terrible human tragedy, affecting thousands and millions of people across the world. No country is safe from this Corona pandemic. For people to save themselves from the virus, they should stringently follow the self-quarantine advice of their government.
It's an uncertain time for ecommerce merchants, however, the current situation provides an opportunity for stores to create a sense of community at a time when consumers need something to feel connected to.
It is important that you stay separated from people for as long as it takes for your city, state or country to get through the virus!
It's an uncertain time for ecommerce merchants, however, the current situation provides an opportunity for stores to create a sense of community at a time when consumers need something to feel connected to.
Positives from the Outbreak
Though China has started to recover from the Corona effect and soon the whole world would get over it but now there has been a massive boost in e-commerce sales, while most physical stores are getting closed due to the fear of virus spread. Such a market trend is most likely to remain even after the impact of Coronavirus on businesses. As more and more people are starting to prefer online shopping over the physical store, it would be better if businesses have their ecommerce website along with their physical store.
We can expect an increase in the number of projects an e-commerce development company would receive in the coming years, as most businesses will switch to online. This trend can be a massive boost to the IT sector. As companies turn to online means, it can also boost the logistics industry. As the demand rises, more employees will be needed to get things delivered to customers on time. 
Thankfully, we are starting to see the long anticipated recovery in China as businesses return to work and begin fulfilling orders.
Sustain Your Business at this Pandemic
We all know that this pandemic has effected each business sector. But, it also brings an opportunity for those who want to turn their bricks and mortar to ecommerce business. So following are some interesting deals that can help you to kick off your ecommerce business or sustain them.
Conclusion
This is not the first time that the world is going through this time but previously we have faced even more severe issues than this Corona effect and have overcome them. Together we can also overcome the Coronavirus impact and again make the world a better place to be.
In these times of pandemic, we all need to stand together as a community. Our heart goes to the members of our medical community and service providers. Our prayers are with those who are affected by Covid-19.
Stay home, stay safe, follow the precautions and preventions, take care of those in need and soon we will get over it.
Subscribe Newsletter
Subscribe to get latest Magento news