Interviews
"I Didn't Choose Magento, Magento Chose Me" Said Bohdan Korablov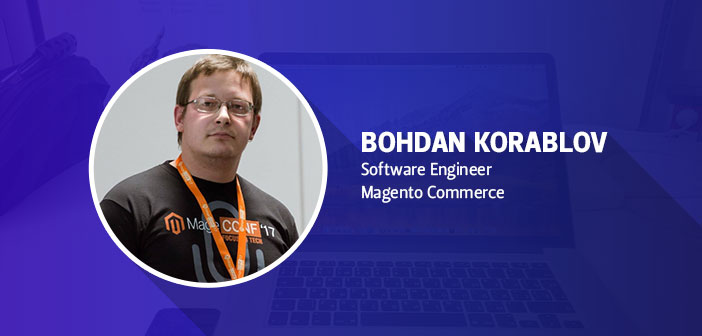 We are back with another great interviewee and this time we have  Bohdan Korablov with us.  He is currently working as a Software Engineer at Magento Commerce since 2015. Not only that, he also has lots of experience in web development.
Without taking more of your time, let's start the interview!
Muneeb: Thank you for taking out time from your busy schedule. Please share some highlights of your career with our readers.
Bohdan: I started working as a PHP developer in 2010.  At that time I worked at a small web-studio and developed Online Stores using the studio's own CMS. While working there, I attended various conferences related to e-commerce. One of them was MageConf. There I met someone from  Magento's HR department and things took off from there. So… I never chose Magento, Magento chose me :) After a while, I sent my resume to Magento and passed the interview. That's how I became a Magento developer.
At first I was working on improving Magento's modules; Setup and Deploy.
Currently, I'm working on Magento Cloud.
Muneeb: Being an experienced Web Developer, what would be your advice for today's developers?
Bohdan: Learn, learn and learn :)
Do not be afraid to experiment and try something new. And don't forget to rest. A rested developer is a more productive developer.
Muneeb: As there are several ecommerce platforms available, why did you choose Magento? What was the basic reason behind your decision?
Bohdan: Before Magento, I was working with some e-commerce platforms…  and those platforms were not as flexible and not that extensive either.  Sometimes they even contained hardcode. I tried to work with "Bitrix CMS" and "UMI.CMS". These platforms are popular in the post-Soviet space. But that was not what I wanted. I wanted more flexibility, more clean code, more simplicity for expansion.
And as I wrote above: "I didn't choose Magento, Magento chose me".
Muneeb: As Adobe is acquiring Magento, what would be your thoughts on this acquisition?
Bohdan: I think that it's good news. Our companies do well to complement each other. Together we'll change the world of e-commerce :)
Muneeb: Being a Software engineer at Magento Commerce, what would you like to say about working at Magento?       
Bohdan: As an employer, Magento gives an opportunity to grow professionally and enables you to try yourself and prove what you can do.
Every day we are faced with new and interesting tasks and communicate with the community as well. It is a cool job :)
Muneeb: What do you like the most about your job? What makes your office so special to you, and can you share a picture of your workplace?
Bohdan: Hmmm… Most of all, I like my colleagues. Magento is a big friendly family. No wonder we have hashtag #magentofamily around social networks :)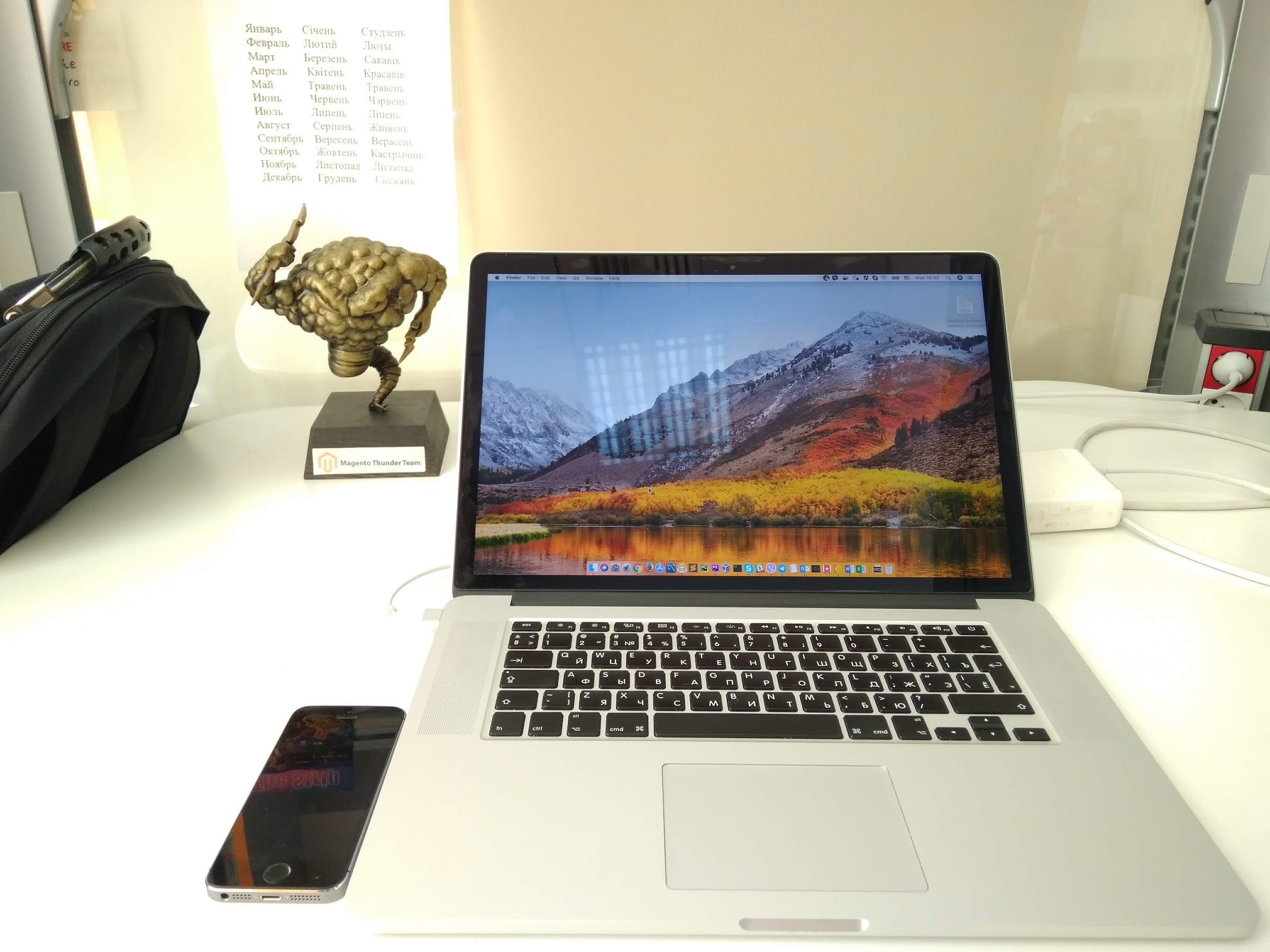 Muneeb: Being an experienced Software engineer at Magento Commerce, how would you differentiate between Magento 1.x and Magento 2.x? What would be your advice for Magento 1.x users?
Bohdan: Magento 1.x is a good system… But time is going by. Technologies and approaches in M1 are now becoming obsolete.
I think the investments into the upgrade will quickly pay off because Magento 2.x clearly has an edge over Magento 1.x.
In developing Magento 2, a modern developing approach and libraries/frameworks have been used. So, M2 is easy to extend and modify. M2 supports the latest version of PHP, therefore, it performs better using the latest version of PHP. Also, as far as performance goes, Magento 2 contains the following :
Support Varnish caching out of the box.
Minimization and bundling JavaScript.
Minimization CSS and HTML templates.
Improved browser caching for static content.
There is image compression out of the box.
There is a flexibility theme out of the box, therefore, your site will go live on mobile devices.
There are

 AJAX add-to-cart and simple navigation.

EE version support Elasticsearch and split database.
Easy to develop new extensions and modules.
And… We have Magento Cloud for Magento 2.
What are the benefits of Magento Cloud?
Easy to configure.
Easy to deploy.
You do not need DevOps or SysAdmin, you just push your code on the Cloud.
Environments are configured specially for Magento.
Customers of Magento Cloud are the first to receive critical fixes.
Support 24/7.
Also, developers prefer to work with new technologies :)
So, if you want to have a newer system, you should upgrade to Magento 2.
We have two tools to help with migration:
There is also a guide: Migration Guide
Muneeb: How important are Magento's events for the Magento Community? And do you want to give any message to the Magento Community?
Bohdan: I believe that it is very important to hold meetings within and outside the community so we can share experience, and discuss ideas.
For example, we regularly hold meetings in the Kiev office called "Dare to Share"  where community developers and Magento Core developers make speeches on different topics about Magento and e-commerce in general, as well as share their ideas and experience.
Communication is very important.
My message to the Magento Community: "Thank you for your contribution to the development of Magento!"
Muneeb: Who has inspired you in both personal and professional lives?
Bohdan: Maybe… Linus Torvalds :)
Muneeb: How do you spend your free time? Do you like playing games, watching movies or anything else?
Bohdan: Usually, I spend time with my family playing with my little son. Sometimes I watch animated TV shows. Usually, it's "The Simpsons" :) I play computer games very rarely. I would say that I do not play at all.
Muneeb: It's time for the fun Rapid Fire round!
Rule: You can't spend more than 15 seconds on this question ;)
| Muneeb | Bohdan |
| --- | --- |
| Shopify or PrestaShop? | What? Where is Magento? |
| Movies or Games? | Movies |
| Travelling or Party? | Party with the community :) |
| Tea or Coffee? | Coffee |
| PlayStation or Xbox? | Hmm… PlayStation |
Muneeb: Who would you like to be interviewed next on Magenticians? You can nominate your friends or people who have notable contributions to the Magento Community.
Bohdan: I know a good QA in Magento. I think he can share interesting information. Andrii Shevtsov.
You can follow Bohdan Korablov on Twitter or LinkedIn.