Articles
Best Free Magento Extensions of 2020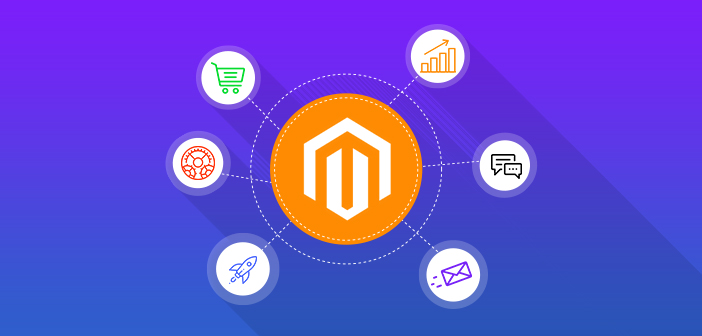 Magento is among the world's leading ecommerce platforms today. Store owners use Magento to ensure that customers have quick and convenient online shopping experiences, but with the use of extensions, you can extend the functionality of your Magento site and make it more functional and powerful.
In this article, I have made a list of some of the most common free Magento extensions that will be helpful for your Magento store.
Top Free Magento Extensions
Catalog Search Refinement FREE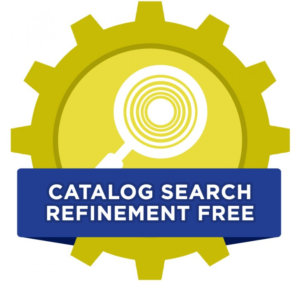 Catalog Search Refinement, by Activo Extensions, refines your store's search capability, as suggested by the name. Normally, when customers use multiple terms in the Magento search bar, the products listed do not take into consideration the link between the terms and the result may not be relevant.
With this extension, though, your store smartly displays those relevant products containing all of the search terms. For example, if a customer searches for 'blue headphones', they will find blue-colored headphones instead of items that are only 'headphones' or 'blue'.
Speedster by Fooman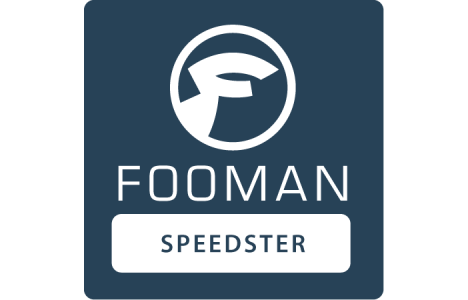 If your website suffers from slow speed, Fooman Speedster is the hero it needs. This free Magento extension combines multiple Javascript and CSS files into one JS and CSS file with gzip support which results in reduced load on the website. Speedster reduces the total file sizes and HTTP requests for empty caches, all of which then results in speedy performance of your Magento store.
Sidebar Navigation Menu Professional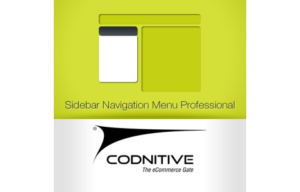 The Sidebar Navigation Menu Professional extension adds a vertical collapsible navigation menu to your store's sidebar columns. The extension also shows thumbnail icons for categories. SNMP has flexible configuration settings with 30 options to control your website's navigation.
jQuery Lightboxes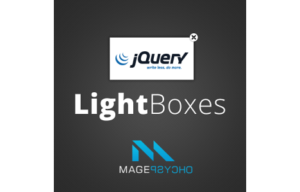 This extension is a collection of jQuery Lightboxes such as PiroBox, FancyBox, PiroBox Extended, Lightbox Clone, and prettyPhoto. It has plenty of options that allow you to custom size your main and thumbnail image, remove default zoom bar and more.
Easy Lightbox 2.0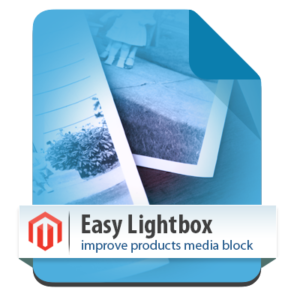 Easy Lightbox displays your product image in a good-looking lightbox window which helps your customers get a better view of your products. The extension allows you to customize your product thumbnail, lightbox window, and main image size. Lightbox settings such as label image, overlay fade and resize duration can be configured.
Facebook Connect and Like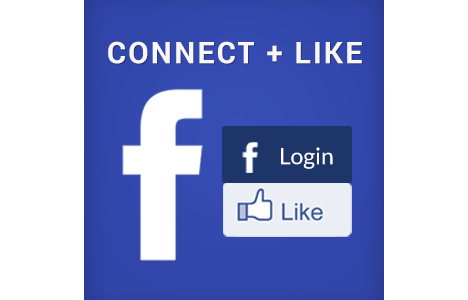 Facebook Connect and Like allows your clients to register to your store through their Facebook accounts and enables the Like feature on every store page. You can customize the login button design to match your website's theme and also insert an image in the login button field.
Free Banners Slideshow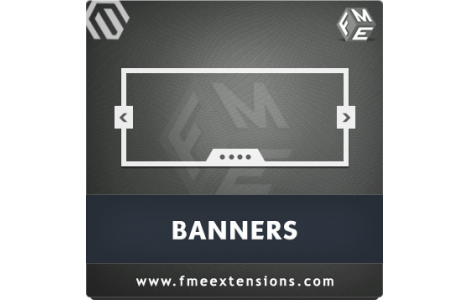 The Free Banners Slideshow extension enables users to add and manage banners with ease from the frontend in an image slider. The extension offers a number of configurable options such as banner resizing, transition effects, autoplay settings and other options to enhance the banner display.
Responsive Custom Menu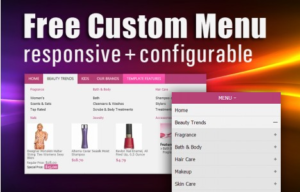 Responsive Custom Menu allows you to customize your website's top menu drop downs and make them completely responsive and retina-ready. RCM enables you to display all subcategories of your menu at once and you can also customize the number of columns in the drop down.
PageCache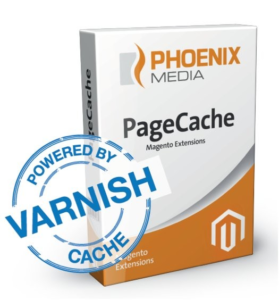 PageCache, integrated with Varnish Cache, gives your online store faster loading speed and response times. You can purge requests for content types and single stores from your website's backend through the PageCache module. It also prevents customer information caching such as logins or shopping carts.
Multiple Select In Layered Navigation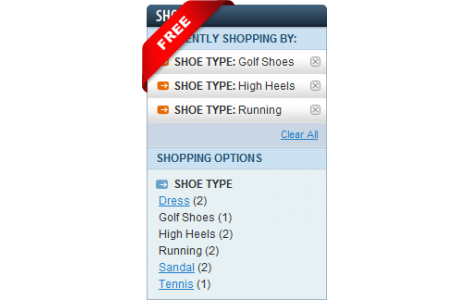 Multiple Select In Layered Navigation allows customers to apply more than one value of the same filter criteria. A good example of this is that customers can search for both black and brown pants. This makes store navigation much more specific for the customers and user-friendly.
Searchanise Smart Search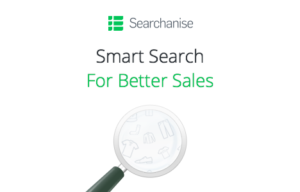 Searchandise is another free Magento extension that produces relevant search results for customers. In fact, this extension has an autocomplete widget to bring up relevant products, special offers, categories, and discounts. Searchandise provides tools to grow profits and improve conversion rates.
Gala Color Swatches Free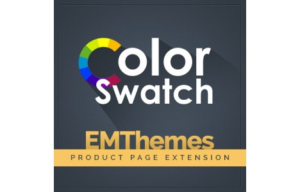 Gala Color Swatches allows you to display color switches and color swatches on your store's product detail pages. Various product attributes such as size, types, and color can be shown as thumbnail images.
Shipment Tracking & Notifications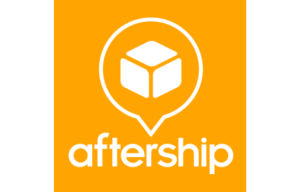 Airship's Shipment Tracking & Notifications extension allows your customers view a product's delivery status with a Track Button as well as send delivery updates. The extension supports tracking of FedEx, DHL, UPS, and 350 carriers.
SMTP Pro Email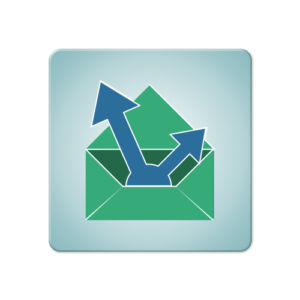 SMTP Pro Email gives merchants full control of SMTP server settings. With this extension, you can send emails using any custom SMTP server, your Google Apps or Gmail account. You can secure the connections with SSL or TLS or disable them completely. The extension's self-test option can be used to check if your settings are correct.
This Banner Slider Magento 2 extension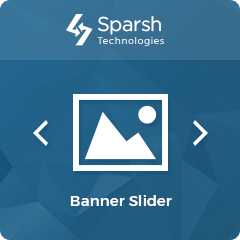 This Banner Slider Magento 2 extension is developed by Sparsh which enables you to include exquisite sliders with unlimited pictures and video slides. Initially, you can gather the slider information and arrange it as you see fit. You can include a plethora of pictures and video slides to your collected information with different design alternatives.
Price Comparison by Landofcoder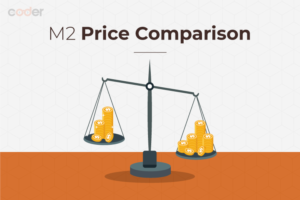 Shoppers love to compare prices. The underlying reason is that they want to find out which vendor can give them the best product out of the best price. Understanding this, Landofcoder introduces the Price Comparison Extension, which allows customers to compare the price of one single product sold by different suppliers. Install it now to instantly improve the shopping experience for your online store.
Conclusion
Your Magento powered online store will function better than ever with the above free Magento extensions. These extensions promise enhanced user experience as well as efficient product delivery and customer services. If I failed to mention any of your favorite extension in the list, do let me know in the comments below.