Articles
Recap of Meet Magento Singapore 2018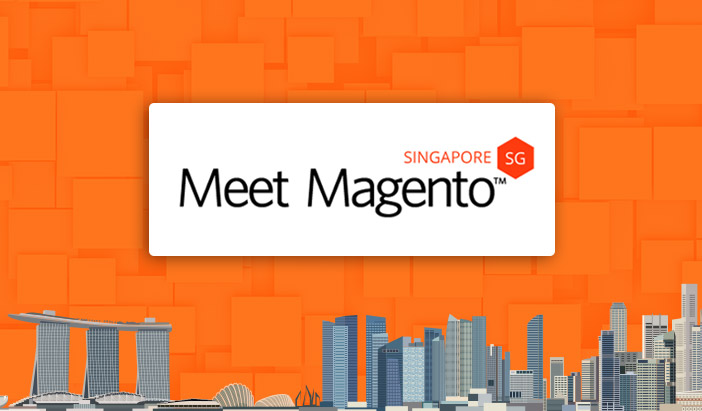 Singapore 2018 – Meet Magento, one of the most coveted events in the Magento calendar started with a bang.
Meet Magento Singapore was engaging, lively and featured some of the most known Magento and Ecommerce influencers, as well as CEO's and business leaders from around the world who took the stage to showcase their skills, inspire and engage with developers and influencers from across the globe under one roof.
Social media was on fire with live tweets and videos of the event where several attendees were seen exchanging ideas, starting new businesses and holding sessions with business leaders, speakers, and developers who made it big in the world of Magento.
Even though I could not be a part of this amazing event, I did manage to gather some of the best tweets and capture as many videos of some activities that were highlights of the event just for you guys in case you missed out.
The first #meetmagento Singapore is happening today! Have an awesome day with thrilling presentations, awesome speakers and great sponsors y'all! #mm18sg #magento

— Magento Association (@magentoassoc) August 27, 2018
Forget coffee, this is how you start off a @Magento conference with local drums and dancing lions. Well done #MM18SG. ? pic.twitter.com/Srh9mk5aR8

— Eric Erway (@ericerway) August 27, 2018
#MM18SG is here! pic.twitter.com/3oQuVT9pBq

— Tom Karwatka (@tomik99) August 27, 2018
#MM18SG opening ceremony is awesome #magento pic.twitter.com/qoESMTKb2m

— Max (@maksek_ua) August 27, 2018
That's how you open a conference! #MM18SG pic.twitter.com/LspOhezrVQ

— Ben Marks (@BenMarks) August 27, 2018
An epic start! #MeetMagento #Singapore kicks off with the flavour of enthusiasm in the air. Yet a long way to go. #MM18SG #openingceremony pic.twitter.com/rdvetO8xml

— Krish TechnoLabs (@krishtechnolab) August 27, 2018
Team koredotai demonstrates its enterprise grade platform capabilities at MeetMagentoSG 2018. #MM18SG pic.twitter.com/KPpP0FkHQz

— saivram (@saivram) August 27, 2018
The roadmap of @magento by @deneschonknecht #MM18SG @DCKAP @dckap_cloras @MeetMagentoSG pic.twitter.com/kcHSPiuDPV

— Natarajan Jayabal (@nataraj_jayabal) August 27, 2018
There is now a community hub on @magento website via @sherrierohde #mm18sg pic.twitter.com/ywraKGaEsj

— WebShopApps (@WebShopApps) August 27, 2018
Great closing statement from @sherrierohde #mm18sg pic.twitter.com/9PEg8eSJns

— WebShopApps (@WebShopApps) August 27, 2018
Amazing speakers! @_Talesh presenting at #MM18SG! #MeetMagento #Singapore pic.twitter.com/wMdr9j5VpU

— Meet Magento Singapore (@MeetMagentoSG) August 27, 2018
#MM18SG – Looking to meet @magento geeks! Hello everyone, we are @Tigren!!! @MeetMagentoSG #Magento #mmsg18 #event #marinabaysands #singapore #meetmagento pic.twitter.com/iD7h5Vq674

— Tigren (@Tigren5) August 27, 2018
Have to say that the greatest assets @magento have have zero to do with product and a ton to do with these guys. True gems in the #ecommerce space #snatchedPic #mm18sg pic.twitter.com/uDeA0Dp9Ik

— Karen Baker (@wsakaren) August 27, 2018
A shoutout being given to @inchoo by @sherrierohde at #mm18sg – great resource for #magento developers pic.twitter.com/8WQpmtsXLh

— WebShopApps (@WebShopApps) August 27, 2018
It's the great @sherrierohde sharing a pic from here first ever #magento event #mm18sg pic.twitter.com/8gGZkVjIa2

— WebShopApps (@WebShopApps) August 27, 2018
Great conversation with @benmarks over the tea break on #IndianFood and Future of #Magento.#MM18SG #MeetMagento #Singapore #MarinaBaySands pic.twitter.com/jEw58u5F8a

— Swetketu Trivedi (@trivediswetketu) August 27, 2018
Future of #retail brands and exploring #omnichannel by Jack Tran from my favorite solution @smartosc. I recommend this to retailers for connecting online and offline channels #MM18SG. pic.twitter.com/NCjYBiR2Si

— Vatsal K Shah (@vatsalshah) August 27, 2018
Ok I take it all back the boy does know a couple of things, he held up well under some a bit of technical pressure @benmarks #MM18SG #magento pic.twitter.com/lSjNoy39Ic

— Karen Baker (@wsakaren) August 27, 2018
Page load is now a factor in @google page ranking for SEO so #PWA will play a big part here #MM18SG via @ericerway #magento

— WebShopApps (@WebShopApps) August 27, 2018
#MM18SG STARTED TECHNICAL TRACK WITH @_Talesh
Magento Security #magento @MeetMagentoSG pic.twitter.com/0yARc9PsJn

— Manish Mittal (@mittalmanishm) August 27, 2018
Good discussion going on about the value of #PWA – could be a bit differentiator for @magento if they nail it #magento @ericerway #MM18SG pic.twitter.com/nOmywgMioe

— WebShopApps (@WebShopApps) August 27, 2018

https://twitter.com/RossKnight/status/1033970652162740225
PWA panel by @ericerway @tomik99 Lalit Nama #MM18SG #magento pic.twitter.com/mird52l0hL

— Hirokazu Nishi (@hirokazu_nishi) August 27, 2018
It's great to be in panel with @benmarks @hirokazu_nishi @DawidFrancois discussing Power of @Magento Commerce for B2B. @MeetMagentoSG #MM18SG pic.twitter.com/trGm2bhBbG

— Vatsal K Shah (@vatsalshah) August 27, 2018
Are we ready? #Vuestorefront is ;) / by Rohan Lock from @dotmailer at #mm18sg pic.twitter.com/jEvvyjoWoc

— Tom Karwatka (@tomik99) August 27, 2018
#graphql is to replace #rest in @magento apparantly #MM18SG #magento #realmagento pic.twitter.com/rUd5n6jiPH

— WebShopApps (@WebShopApps) August 27, 2018
Ha ha @paliarush is warning that they've put protections in place so you cant query the entirety of a #Magento install using GraphQL so don't try it. #mm18sg pic.twitter.com/myxbO815Jv

— Talesh Seeparsan (@_Talesh) August 27, 2018
"Magento spent 300 hours auditing our code, so you know it's a good integration" @RohanLock about @dotmailer's status as a Magento Premier Technology Partner #MM18SG pic.twitter.com/8YAGRzP2g7

— Ben Marks (@BenMarks) August 27, 2018
@RohanLock from our friends at @dotmailer talking about Human Conversations at Scale #MM18SG pic.twitter.com/B5Wazyn3oZ

— ShipperHQ (@ShipperHQ) August 27, 2018
GraphQL introduction from Alex. #MM18SG #Magento pic.twitter.com/lJ4g2ThGH1

— Hirokazu Nishi (@hirokazu_nishi) August 27, 2018
Panel discussion hosted by @benmarks. #MM18SG #MeetMagento #Singapore pic.twitter.com/WBmj2uD3cw

— Meet Magento Singapore (@MeetMagentoSG) August 27, 2018
All things are ultimately possible with @magento – copyright @benmarks 2018

So he reckons…… #mm18sg

— Karen Baker (@wsakaren) August 27, 2018
Hi @benmarks , huge fan. Magento is cool and all but what kind of shoes are those? All birds? They look comfy #MM18SG pic.twitter.com/B0EBG4rMhX

— Quentin Montalto (@Quentalto) August 27, 2018
Pretty busy here for @benmarks – people like him here ? #MM18SG pic.twitter.com/15wgILCuNC

— WebShopApps (@WebShopApps) August 27, 2018
#MM18SG @Daniella_gregsx CRO is dead: Mapping the future with Customer Journey Optimisation@MeetMagentoSG #magento pic.twitter.com/UH3j3oQOrp

— Manish Mittal (@mittalmanishm) August 27, 2018
Official #Magento + #Adobe Roadmap pic.twitter.com/rjf32BIj5Z

— Tom Karwatka (@tomik99) August 27, 2018
Future of #retail brands and exploring #omnichannel by Jack Tran from my favorite solution @smartosc. I recommend this to retailers for connecting online and offline channels #MM18SG. pic.twitter.com/NCjYBiR2Si

— Vatsal K Shah (@vatsalshah) August 27, 2018
Passion is the thing that will create your highest expression of your talent! #motivation #startup #entrepreneur #life #ideas #business #empowerment #inspiration #finance #success #millionaire #personal #development #selfimprovement #mm18sg #MondayMotivation #tuesdaythoughts

— Millionaire Mind (@MotivatedHQ) August 27, 2018
Thanks to all the Meet Magento Singapore attendees who spent some time with our team from NS8 on Monday! It was an excellent event and we were happy to exchange insights on #eCommerce, fraud protection, and international business. Stay in touch at https://t.co/ef40LqXdfb! #MM18SG pic.twitter.com/na2jMGDuhw

— NS8 (@ns8inc) August 27, 2018
It was a real privilege for us to be a part of such an amazing event. We love Magento and aspire to add as much value as we possibly can to the community. . #MM18SG #magento #adobe

— Krish TechnoLabs (@krishtechnolab) August 27, 2018
These my friends are the #magento assets of Asia #beautiful #mm18sg pic.twitter.com/dzX02Uigs5

— WebShopApps (@WebShopApps) August 27, 2018
Honestly never met a nicer corner of the #magento community than here. Women, men, Japan, India, Indonesia, Singapore – @magento isn't dead it's fully up and thriving here #mm18sg pic.twitter.com/mydgx0ituk

— Karen Baker (@wsakaren) August 27, 2018
If you can't inspire anyone with your ideas, then it doesn't matter how great those ideas are #MM18SG #motivation #startup #entrepreneur #motivationalquote #business #empowerment #inspiration #finance #success #millionaire #personal #development #selfimprovement #MondayMotivation

— Millionaire Mind (@MotivatedHQ) August 27, 2018
Our co-founder @miverma with Todd Welling, CEO of Overdose Digital and Muliadi from i.cube at @MeetMagentoSG . #MM18SG pic.twitter.com/12hmMUTLMS

— Techies India Inc (@techiesindiainc) August 27, 2018
Here we go. @magentomeetsg #MM18SG pic.twitter.com/OG1jyOcgxd

— Vivek Khandelwal (@vivekk) August 27, 2018
The @ranosys team did an absolutely fantastic job with @MeetMagentoSG, well done! ? #MM18SG

— Sherrie Rohde (@sherrierohde) August 27, 2018
#Magento + #Adobe roadmap by @deneschonknecht #MM18SG pic.twitter.com/y2mERsAfLR

— Vatsal K Shah (@vatsalshah) August 27, 2018
Event participation and snaps with some of the business development, CTO, CEO & marketing team ? Love the spirits they have. #Networking #BusinessMeeting #Partners #Singapore #MM18SG #MeetMagento @marinabaysands pic.twitter.com/5r1kulKSAP

— Swetketu Trivedi (@trivediswetketu) August 27, 2018
Meet Magento Singapore was such a fun event. Great content, conversations and party. A++ big thanks to @ranosys for putting it all together, looking forward to next years! #MM18SG

— Quentin Montalto (@Quentalto) August 28, 2018
A hard day's work after #MM18SG . Great event and many followups, calling for a break. Never knew Singapore can get so hot pic.twitter.com/PAabPwp44H

— Antony Kattukaran (@tonyk0891) August 28, 2018
https://twitter.com/RossKnight/status/1034265172049711104
Heading home after #MM18SG. Great seeing new and familiar faces who love @Magento as much as we do in this region. Thanks again to @ranosys for hosting! ??? SIN✈️AUS pic.twitter.com/0jV01dJMs7

— Eric Erway (@ericerway) August 27, 2018
Closing notes by @rameshwarvyas from @ranosys. Thanks a lot for hosting such a fantastic event @MeetMagentoSG #MM18SG pic.twitter.com/T7i5sxaMch

— Vatsal K Shah (@vatsalshah) August 27, 2018
Thanks again to @piotrkarwatka and @lalitnama for being part of the #PWA panel this afternoon at #MM18SG with lots of good questions on developer experience. ??‍??‍?

— Eric Erway (@ericerway) August 27, 2018
A sincere thanks to all the distinguished guests, speakers, and sponsors who came from different countries to be with us at #MM18SG. Your presentations and active participation have been the reasons for success for this event. We look forward to your participation next year! pic.twitter.com/UGomvDVaiJ

— Meet Magento Singapore (@MeetMagentoSG) August 28, 2018