Articles
6 Ways to Promote Your Online Store in 2020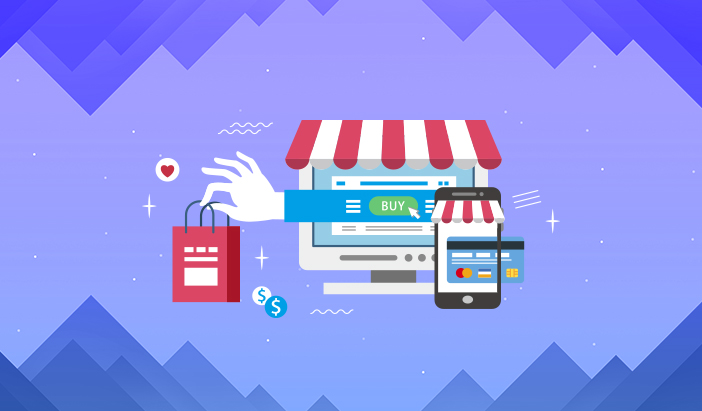 Setting up an online store is one thing, and to promote online store effectively so that enough people buy from you to turn it into a profitable business is another.
What this essentially means is that ecommerce is no a garden to walk in, because it takes real efforts, planning, and execution of well-planned strategy to get a store up and running. And, you have to do all this every day to ensure that you are one (or several) step ahead of the competition.
However, on the brighter side of things, if you know how to market your business online and to promote online store to the right audience, you might just be able to pull it off successfully. In real world terms, it's all about pointing your promotional guns in the right direction and make an impact on your target audience.
Let's find out how!
Content Marketing!
Here's one freeway you can start promoting your online store, and it's probably one of the most effective ways to do so. Blogging consistently and for the right audience is something a lot of store owners ignore. What they don't realize is that content marketing not only helps you sell more, it establishes you as a thought leader in your chosen niche. This allows you to educate people about the products you sell and raise awareness about your store's presence.
You just have to make sure that your content is relevant to your audience and you have a pre-set publication schedule. When done right, you will find that content marketing is the best promotional strategy for your online store.
But how do you publish the right content? It's simple. You do your research, and once you know what your audience demands, you create informative articles, blogs, listicles and other content types that work best for your audience. The best way to go about this is to experiment with the content and change your strategy accordingly.
Promote Online Store With Guest Blogging
There isn't much difference between guest blogging and writing content for your own blog. The only differentiating factor is that when you want a guest post to work for your online store, you basically write blog posts for someone else's website.
Guest blogging helps you establish your authority in places you may not be able to reach through your own blog. Since each blog has an audience, writing for well-established blogs can help you tap their potential audience. All you have to do is find a blog that resonates with your niche and convinces the blog owner to allow you to publish an article with your name and a link to your store. If they agree (which they usually do), your article will drive their audience to your online store, potentially resulting in higher sales and brand awareness for your store.
Social Media
Talking about social media for advertising is stating the obvious. Nevertheless, it is sometimes difficult to crack the code of social media advertising. While there are a lot of social media channels where you can promote your online store, it's important to realize that each platform has a different purpose (and audience) and you must utilize them smartly.
For example, if you are promoting on YouTube, Twitter, Facebook, and Pinterest, you can't use the same kind of post for all three. YouTube is a video-sharing platform, Twitter is a microblogging website and Pinterest, is an image-sharing platform. You need to craft different posts for each to reach and tap their audiences. In addition to knowing the platform, know that your customers expect you to engage with them on social media channels of their choice, and keep them in the loop.
If you have a well-thought-out strategy in place for your social media promotional campaigns, you can be assured that your online store will see a boom in its image and sales.
Here are the top social media platforms you should use for promoting your online store:
Facebook
Twitter
Pinterest
Instagram
YouTube
Quora
Wait, do you have the right social media marketing tools?
If not, Don't Worry! Explore our Ecommerce Hub and find now.
Build a Mailing List
Many people assume that it's 2020 and therefore email marketing must be dead. They couldn't be farther from the truth. Email marketing is still king, and despite all the naysayers, works better than most methods on this list. This is why you shouldn't shy away from creating an email list of your subscribers and customers.
Even if a visitor doesn't buy from you, it's important that you make sure that they are aware of your online store. The ideal way to do this is by offering something in return for their email address (perhaps a 20% discount on their next visit). This gives the visitors a reason to sign up for your newsletter. Once you have a subscriber list, you could even push out promotional blog posts to their inbox. Make sure that all these interactions are personalized to improve the chances of landing a sale.
Once you've built up a significant mailing list, you can keep your potential customers up-to date with new product launches, sale season, special day discounts, or simply remind them to shop from your store!
PPC Advertising
While paid advertising may not be the first solution that comes to your mind, it is crucial in today's cluttered age of social media. When you are surrounded by media generated by every single person you know, it's easy to get lost in the middle of it all. This is where PPC advertising (commonly known as paid advertising) comes into play. If you have the funds for it, it can make all the difference for your online store.
In simple words, you have to pay per click for every visitor that lands on your site when you use this method of advertising.
The best things about PPC is when it starts generating enough sales for your store, you can ramp up your budget without adding much to the cost of doing business. Most online stores opt for this method because by investing funds, they can potentially generate a significantly high volume of sales.
Affiliate Marketing
Affiliate marketing refers to the practice where you let other people sell your stuff and you pay them a small percentage of each sale they generate for you. This model ensures that by paying a commission for every sale, you have several people who are ready to sell your products at their online properties.
You can look up people from Instagram who have a large following (this is just an example), and if they agree to promote your products and online store, you can generate a lot of extra sales with minimum efforts. Some of the biggest ecommerce giants in the world (including Amazon) drive a huge percentage of their total sales through affiliate marketing.
Make sure that you have a proper affiliate program in place that people can join with ease. This will encourage people to sell for you, with your overall sales going up.
Wrapping It All Up
All the discussed methods above are the tried and tested ways to promote online store. Everyone from the biggest stores to small online shops could apply these methods and see an upward trend in both sales and more importantly a buzz about the online store. It goes without saying but the better your promotional activities are, the more sales you'll generate on your store. And it doesn't matter whether your store is built on Magento, WooCommerce, Drupal, or any other CMS because these methods work for all ecommerce platforms. Now that you've been armed with the necessary knowledge, go ahead and promote your store till you earn your first Million $!