Articles
Highlights: Meet Magento India 2019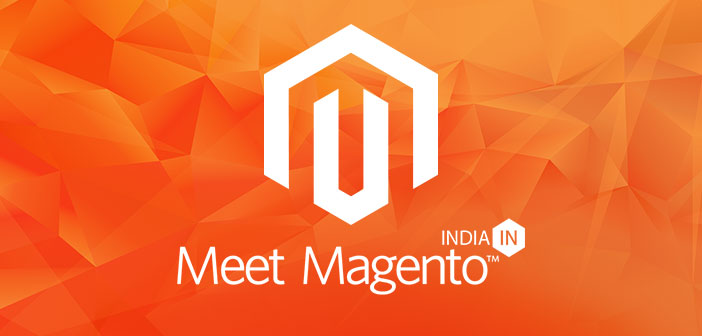 With 2018 being an evolutionary year for Magento, this year promises to be even more exciting. Kicking things off for 2019, Meet Magento took place from the 2nd – 3rd February in India, Ahmedabad.
Organized by Wagento, dozens of speakers including Magento evangelist Ben Marks, Sushma Vyas (CEO Ranosys), Stefan Willkomer (CEO TechDivision), Ramdas Prabhakar and many others were present to speak to developers, budding entrepreneurs, project managers, merchants, agencies and ecommerce enthusiasts from around the country.
The event itself was a great turnout for the Magento community who got up close and personal with the peers from the ecommerce landscape. The official world of Magento inspired many ecommerce enthusiasts by recognizing key community members and how they succeeded in the ecommerce ecosystem.
Twitter was set ablaze with the following tweets;
Don't miss the #Magento keynote speaker Ramadass Prabhakar speaking about Multi-Source Inventory #MM19IN pic.twitter.com/QERuPRhzef

— Susan Peterson (@susanwagento) February 2, 2019
#MM19IN is about to start, if you see me come say 👋 and talk about #magento2! https://t.co/2A4yRyjcw0

— Miguel Balparda (@mbalparda) February 2, 2019
Opening remarks by @brentwpeterson and @Vijaygolani #MM19IN pic.twitter.com/fOcMozZk2o

— Susan Peterson (@susanwagento) February 2, 2019
How does he do it? Live coding on stage but whole audience is engaged pic.twitter.com/VbtWJwvZ4X

— Anton Kril (@AntonKril) February 2, 2019
@ramadassp kicking off #MM19IN pic.twitter.com/qDmnaZEjy7

— Phil Bernou (@philbernou) February 2, 2019
Sponsors are getting great exposure hehe at #MM19IN pic.twitter.com/CPiJhKZwRh

— Vinai (@VinaiKopp) February 2, 2019
@MagentoEngCom Happy Second Birthday. The man himself @mannersd #MM19IN #Magento @MeetMagentoIN @maksek_ua pic.twitter.com/8Hb4Jmfxjj

— Vikrant Shukla (@vikrantshukla) February 2, 2019
Finally, all our team has checked-in to #MeetMagentoIN. We are all set with @abhjaiswal27 @himanshurauthan along with our pool of #Magento experts to network, connect, & explore. @makewebbetter @MageNative #MM19IN #MeetMagento #MeetMagentoIndia #cedcommerce pic.twitter.com/TExkfWNGzj

— CedCommerce 🎯 (@cedcommerce) February 2, 2019
#magento keynote by @ramadassp at #MM19IN pic.twitter.com/iyyjNkTq2C

— Piyush Dankhara (@piyush_dankhara) February 2, 2019
Full workshop with @vinaikopp at #mm19in #testing pic.twitter.com/WdKQrEDn1S

— Brent W. Peterson (@brentwpeterson) February 2, 2019
So much still to learn from @VinaiKopp #MM19IN #Magento @MeetMagentoIN pic.twitter.com/ef87JPGHvk

— Vikrant Shukla (@vikrantshukla) February 2, 2019
#graphql in #magetno2 presentation from @MeetMagentoIN #mm19in https://t.co/OBvlH0TIji

— Sergii Ivashchenko💻 (@sergeivaschenko) February 3, 2019
Are you a certified Magento professional then Grab your free Ninja t-shirt🙋 #MM19IN #Magento #Ranosys @ranosys @MeetMagentoIN pic.twitter.com/ZDlvmE0uYE

— Ketika Maheshwari (@mketika05) February 2, 2019
#MM19IN What better way could be to start my day here…. found the hashtag of the day… we're following the trend literally 😆…#Magento #MagentoMasters @cedcommerce @makewebbetter @MageNative pic.twitter.com/qy9VigvFl2

— Abhishek Jaiswal (@abhjaiswal27) February 2, 2019
Only few standing spots left for Magento Caching session by @VinaiKopp #MM19IN @MeetMagentoIN pic.twitter.com/ZP4E3WKKkQ

— Vijay Golani (@Vijaygolani) February 2, 2019
Meet our @magento 2 certified professional developer at Meet Magento India and say hello – let's talk how they can help you to get certified #MM19IN @ucbarath @vmonika27 @haritha16195 pic.twitter.com/jU6adjJZq0

— DCKAP (@DCKAP) February 2, 2019
India's biggest #Magento event is here and we are excited to be a part of it! @compusubha @logzhere @routbiplab93 #MM19IN pic.twitter.com/gx8M4Ce6nY

— APPSeCONNECT (@appseconnect) February 2, 2019
Getting ready for a busy @paypal booth at #mm19in ⁦@Rachel_PayPal⁩ pic.twitter.com/Ik6uJv43zw

— Brent W. Peterson (@brentwpeterson) February 2, 2019
Great achievement @krishtechnolab for securing 2nd position in Magento code contribution #MM19IN @mannersd pic.twitter.com/apPnBv8xXx

— Jignesh (@jignesh_sorathi) February 2, 2019
On stage @ #MM19IN pic.twitter.com/zVJK3veC2n

— Anton Kril (@AntonKril) February 2, 2019
There is a quiz going on #Magento powered by @codilar – win it and get 10,000 cash today. Developers go for it.. #MM19IN

— Vatsal K Shah (@vatsalshah) February 2, 2019
Looking forward to making your laptops and workstations look sassier.
Head over to @theserverguy booth and grab these amazing stickers.#MM19IN #Magento #Magento2 #ServerGuy pic.twitter.com/WQXgorH13F

— ServerGuy (@theserverguy) February 2, 2019
Don't miss the @PayPal booth in our marketplace to get the latest and greatest info. #MM19IN pic.twitter.com/tkVu3gVa0K

— Susan Peterson (@susanwagento) February 2, 2019
Newly certified ⁦⁦@kuntaldalal⁩ #mm19in congrats 🎈 pic.twitter.com/RD6c8qG6qK

— Brent W. Peterson (@brentwpeterson) February 2, 2019
#Magento and #Adobe Integration at #MM19IN, eager to know from @sushmavyas @ranosys pic.twitter.com/tCi4cREu8j

— Subhajit Gowsami (@compusubha) February 2, 2019
Talking about isolation services @AntonKril #mm19in pic.twitter.com/AY7ijk6yav

— MeetMagento India (@MeetMagentoIN) February 2, 2019
Next session is going to start on Magento migration by @swillkommer at GBR1#MM19IN pic.twitter.com/QoZiBbSuGA

— MeetMagento India (@MeetMagentoIN) February 2, 2019
Rescope and Descope is being explained by @swillkommer at #MM19IN pic.twitter.com/dxxe62PuUj

— MeetMagento India (@MeetMagentoIN) February 2, 2019
Magento Marketplace Submission @NeetaKangiya #magento @MeetMagentoIN #MM19IN pic.twitter.com/HaUUqy1F1a

— Vinay Shah (@vinayshah7) February 2, 2019
It's full house at @meetmagentoin post lunch session. Amazing learning experience it is pic.twitter.com/CwRymlYoYP

— KrishaWeb (@KrishaWeb) February 2, 2019
Lighthouse tool is introduced by @rajpal_saurabh at @MeetMagentoIN #MM19IN pic.twitter.com/10SudkyooK

— MeetMagento India (@MeetMagentoIN) February 2, 2019
Magento Keynote session is going on by @benmarks. #MM19IN #MeetMagentoIndia pic.twitter.com/arTBhjX7bC

— MeetMagento India (@MeetMagentoIN) February 2, 2019
This is where you can contribute to Magento shared by amazing @benmarks at #MM19IN #MeetMagentoIndia #Magento2 pic.twitter.com/R0gET2CXYo

— MeetMagento India (@MeetMagentoIN) February 2, 2019
Day 3: India's Biggest Contribution Day will start 9 AM at Grand Ball Room @MeetMagentoIN #MM19IN
Let's make make 200 PRs to celebrate 2nd Birthday of @MagentoEngCom team!!! pic.twitter.com/MZS59W6rmz

— MeetMagento India (@MeetMagentoIN) February 3, 2019
Thank you to our Contribution day sponsors @nexcess @twojayagency @wagento https://t.co/ORux1c533A

— MeetMagento India (@MeetMagentoIN) February 3, 2019
The slides of my talk on Magento2 Full Page Cache Holepunching at Meet-Magento India 2019#MM19IN

— Vinai (@VinaiKopp) February 2, 2019
Finally passed Magento 2 Certified Solutions Specialist #MM19IN #magento #mcss #brainvire #magento2

— Bhavesh Surani (@bhaveshsurani) February 2, 2019
Subscribe Newsletter
Subscribe to get latest Magento news