Articles
MageWorx: Way to Success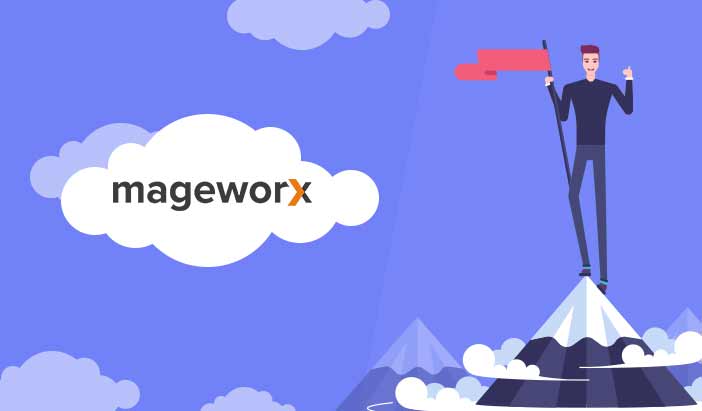 We are back with another interesting story of one the famous company in the Magento industry, MageWorx.
Founded in 2008, MageWorx has seen great successes and has become a leading name in the community. The business offers multiple Magento services including installation and customization of the Magento stores to the specifications of the customers. However, their most popular introduction is their range of Magento extensions.
Curious to know more about MageWorx success? Read their inspirational story in this interview with Vitali Dudin, CEO at MageWorx.
What was the idea behind MageWorx? What's the story behind the brand?
Vitali: We founded MageWorx back in 2008. The first public beta version of Magento was released in August 2007 and it didn't take us long to realize that the platform has got a whole lot of great opportunities. With Magento, we couldn't go wrong, and we didn't!
There were just two of us back then. Two passionate developers who craved for creating maximally useful, bug-free and intuitive solutions for the new platform. Big things have small beginnings.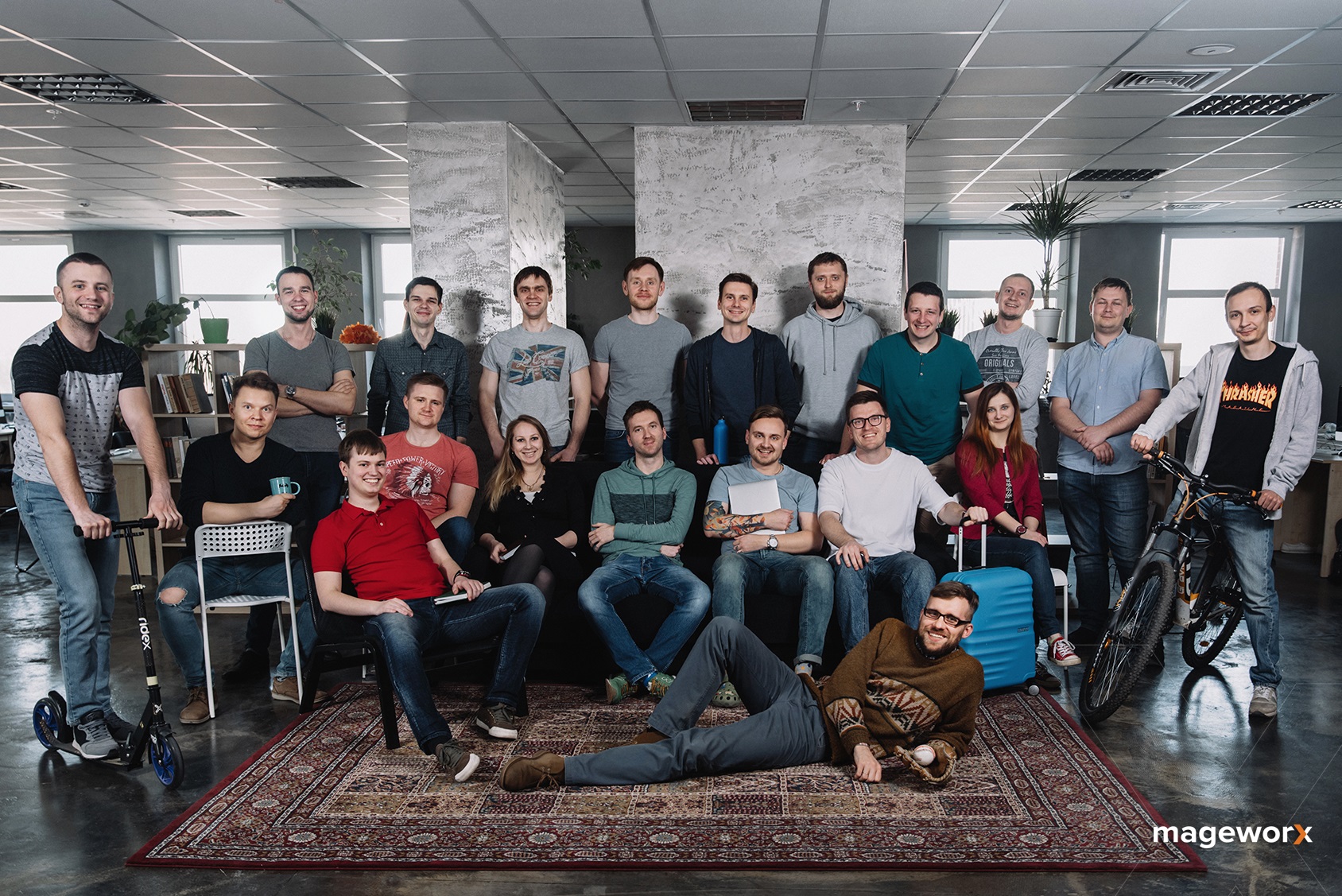 We started coding in the evenings after our full-time jobs. That's how our first product Sitemap Suite extension for Magento was born. There are probably more than 20 products of the kind today. But back then it was the one and only SEO-related product available. MageWorx was given an opportunity, and we surely went for it!
Why MageWorx? We were – and still are – perfectionists, and strive to create products that naturally work like magic. Today, the 'Mage' part is quite common for Magento extension builders, unlike 10 years ago. I strongly believe that the name doesn't make the company, but the team does. Our team has increased dozens-fold since 2008, we are still growing and believe there is room for improvement.
What difficulties you have faced and how did you overcome them?
Vitali: Most startup businesses face the same difficulties. We were small with no name in the Magento community, and no Marketing Department. It was difficult to make a name for ourselves.
I remember how we contacted Magento Forum users via private messages and offered our first product. It was hard in the beginning, but after users started using our solution, it went viral and MageWorx significantly took off. The word of mouth perfectly did its job.
It was only yesterday that we were a startup ourselves, and now here we are, supporting others and their innovative solutions. This has become one of our initiatives lately. We are currently cooperating with Botscape, the startup that offers an AI-powered solution for Magento merchants. It's a marketing tool that brings personalization to a new level and uses Messenger to build a strong relationship between merchants and their customers. We love the solution, and it has all the chances to go viral.
When did you realize that MageWorx is now becoming a success? What are the main reasons behind this success?
Vitali: Honestly, we were growing slowly but steadily. We have been doing what we're passionate about. The realization that MageWorx is moving forward was probably when we started visiting international Magento events in 2014. Other participants recognized our brand and our solutions. This was probably the best reward for all our efforts.
In order to be a success, we decided to create the best solutions in the niche. They were SEO Suite Ultimate and Advanced Product Options in the beginning. In 2015, we started investing in SavvyCube, the  SAAS analytics solution that brings comprehensive, powerful analytics and reporting tools to small- and medium-sized merchants. We aimed to avoid complexity, and make the product affordable for this segment of merchants, and the product did pick up steam.
So, we focused on creating a small but best-in-class group of extensions and became the best in our segment.
MageWorx offers multiple services. How do you manage multiple services and keep all types of customers happy?
Vitali: The customer is always right. This is probably as old as hills, but so true. We strive to listen to merchants and developers who use our extensions, regularly update products and add features to the modules upon customers' request.
There was also a moment in the past when it became hard for us to combine various services and product development. In 2016, we acquired Staylime, Digital Agency that specializes in Magento development, customization, SEO optimization, and more. This allowed us to extend the range of the services we offer, and concentrate mostly on new product development. By the way, we've recently released two new extensions for Magento 2 – Customer Group Prices and Landing Pages – with more solutions expected within a month. One of our most challenging and innovative solutions will be the extension that offers integration of Blockchain payments with Magento 2. The first version of the module is ready and currently at the stage of product testing. We're honestly quite excited how the Magento world will take this solution.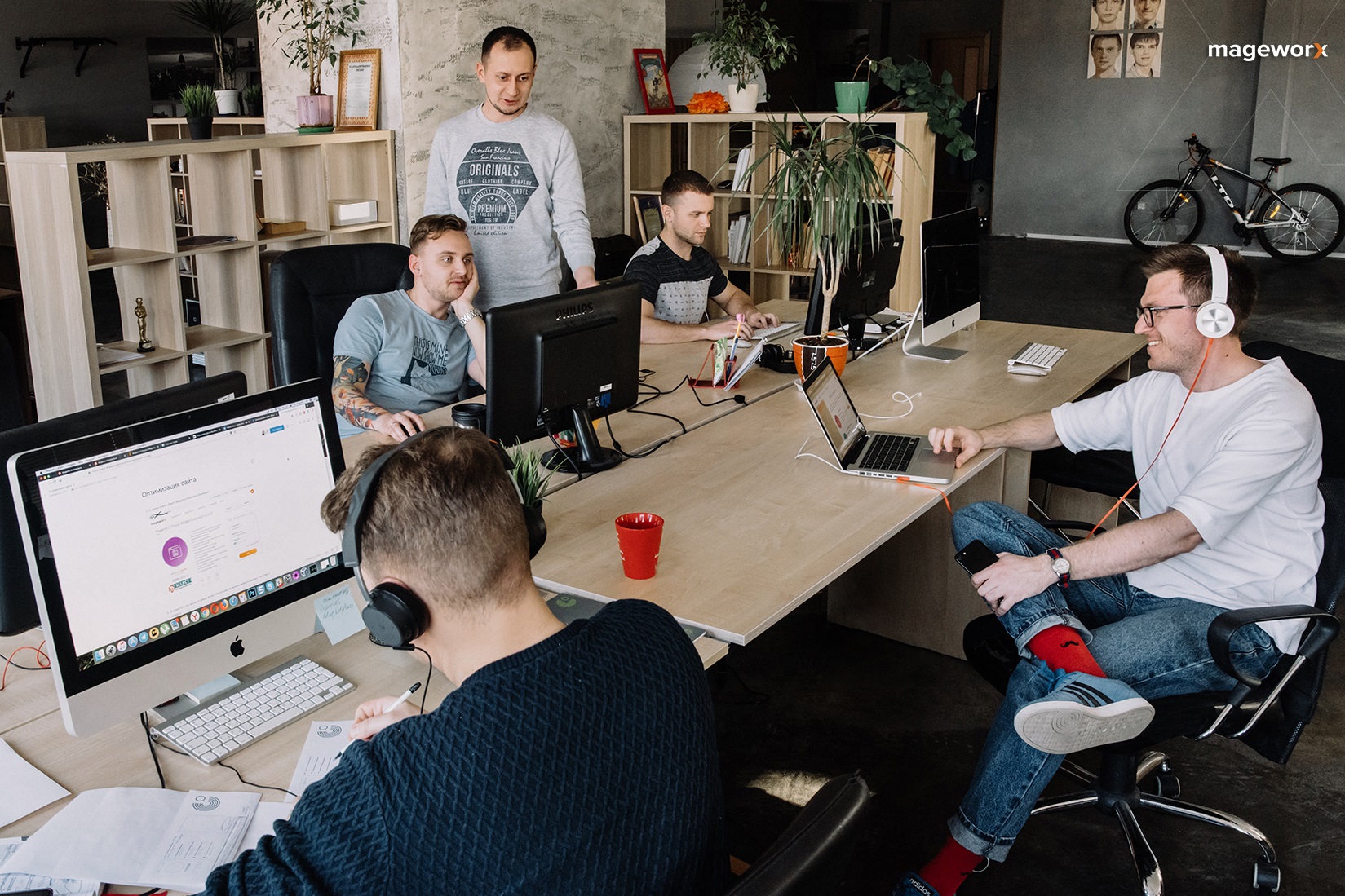 What would be your advice for newbies who are interested in starting something similar to MageWorx?
Vitali: Ambitions and the strong belief in success are crucial. Nevertheless, don't try to seize the unseizable. Make sure to choose a certain niche and create a solution that will let you become the best in that sphere. In fact, Magenticians is a great trustworthy source. It helps to stay updated on Magento news and products to get inspired and learn more about Magento-related topics and promising niches. All this will let you learn more about the platform, get noticed and establish your authority in a certain domain. That's probably what's so beautiful about Magento. The platform creates challenges. Think of them as of an opportunity, and you're likely to be a success. Believe in yourself!