Articles
Discover the Magic of Magento Imagine 2018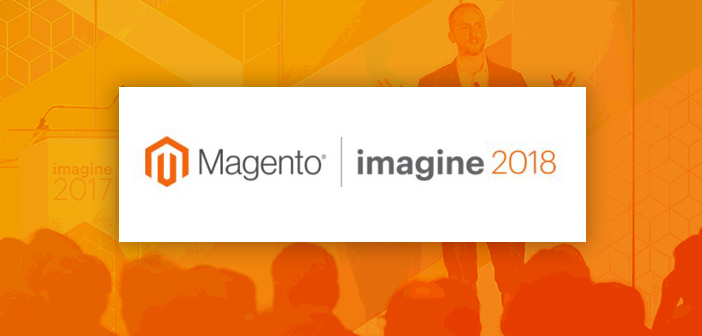 Disclaimer: Magenticians does not necessarily agree with the views expressed in this guest post. They are presented to bring to light all diverse views in the Magento and general ecommerce community.
The best thing about Magento is its community that is very much into events of all description.  These events provide a great opportunity for networking and related activities.
Hyped by the success of the 2017 event, The Magento community is very excited about the upcoming Magento Imagine 2018. As with previous events, the core idea behind the event is to ensure consistent development for Magento. But before we go into the details of Magento Imagine 2018, here's a brief intro to this leading ecommerce platform.
What is Magento?
Magento is an open source ecommerce platform that offers flexible ecommerce and shopping cart solutions to merchants, traders, and entrepreneurs. The platform has a significant market share because of:
Easy installation and use
Easy addition of layouts and extensions
Cost effective online business
Integration of more than 50 payment gateways
So do you wish to expand your customer base, but do not want to compromise on the quality of store-level services.
If you use Magento in any role or have a general interest in ecommerce, you must attend Magento Imagine 2018.
Magento Imagine 2018
Magento Imagine 2018 is a get-together of a huge number of ecommerce experts, merchants, agencies and tech geeks. At present, Magento Imagine 2018 connects more than 3000 people involved in business around 50 countries. The event features about 150 speakers who inspire and assist you in using Magento in new and innovative ways. If you believe that networking can bring in more business, a visit to Magento Imagine 2018 is a must.
Magento Imagine 2018 Schedule
The event will take place in Wynn, Las Vegas from April 23 to April 25, 2018. Here is a daily breakdown of the activities and events:
Day 1 – Monday, April 23
This is opening day of the Magento Imagine 2018.  It starts with a sumptuous continental breakfast. After registration, you can join special sessions, breakout tracks, and speeches from the experts. The Opening Night is a major Networking Event for Magento Imagine 2018. This is your opportunity to introduce yourself to the global Magento community.
Day 2 – Tuesday, April 24
The day will start with talks by business owners who would discuss the challenges and failures (and the solutions) they encountered when growing their business. The rest of the day is spent in breakout tracks. The evening is a huge event. The Sponsor Marketplace will also open this day.
Day 3 – Wednesday, April 25
This would be the final day of the event. The morning ends with a final general session which includes discussion on business subjects and talks by eminent personalities. The event ends at the evening with a celebration, desert sunset and loads of swag.
How to Sponsor Magento Imagine 2018?
Magento Imagine 2018 is just not about attaining sessions and building networks. It is also about highlighting your brand in front of the largest gathering of Magento experts. So tap the business potential of the event and fill out the registration form available at their site.
So why wait? This a world where communication is the key to profits. Tap the immense networking potential of Magento Imagine 2018 and see your business transform into a brand.
Author Bio
James Warner – Highly skilled and experienced Magento developer at NexSoftSys. He has an expert in Magento Web development, customization and bright technology knowledge to develop IT business system which includes user-friendly access and advanced features.