Articles
Magento Experts on Magento Imagine 2018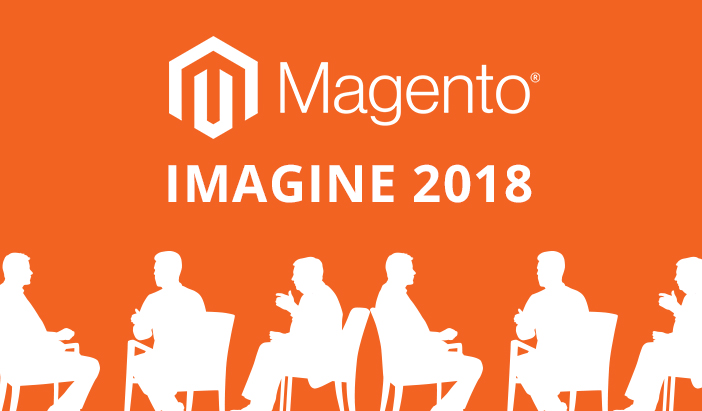 I know it is THE event of the Magento calendar and everybody in the community is excited about the new and interesting things that will transpire at Imagine 2018.
I decided to go to the Magento community and asked the popular figures about their plans and ideas this year. Here is what I got:
Maier Bianchi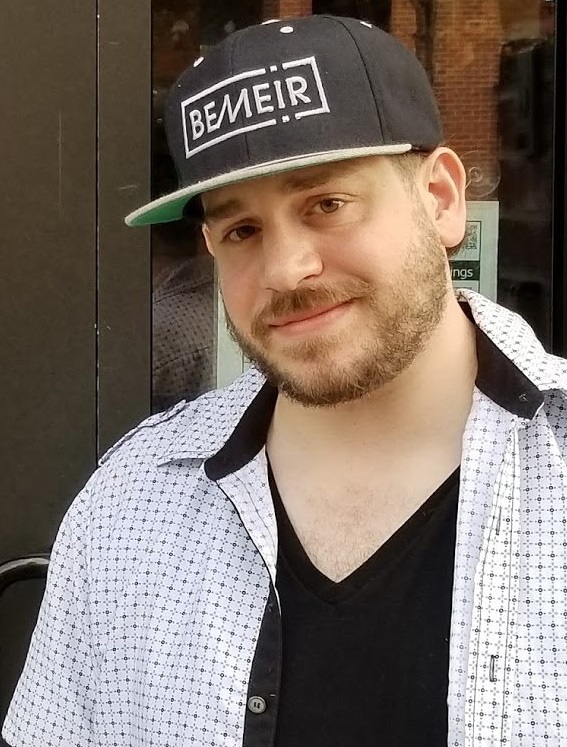 Bio: Founder / CTO at Bemeir LLC


Maier Bianchi shares his experience of Magento Imagine 2011 where he made connections that still last to this day. He is looking for the same great experience:
Thien-Lan Weber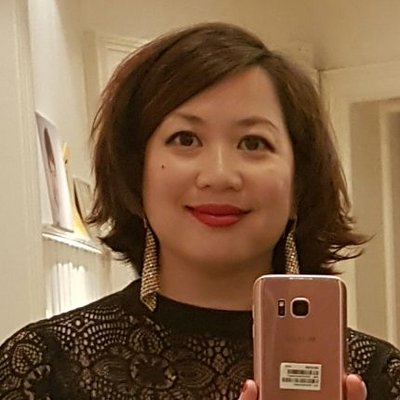 Bio: Chief Marketing Officer at OneStepCheckout


Thien-Lan Weber shows what to pack for Magento Imagine:
Christian Münch

Bio: Senior Web-Developer at netz98 GmbH


"Magento Imagine offers an opportunity to meet inspiring people from all over the world" said Christian:
Qaisar Satti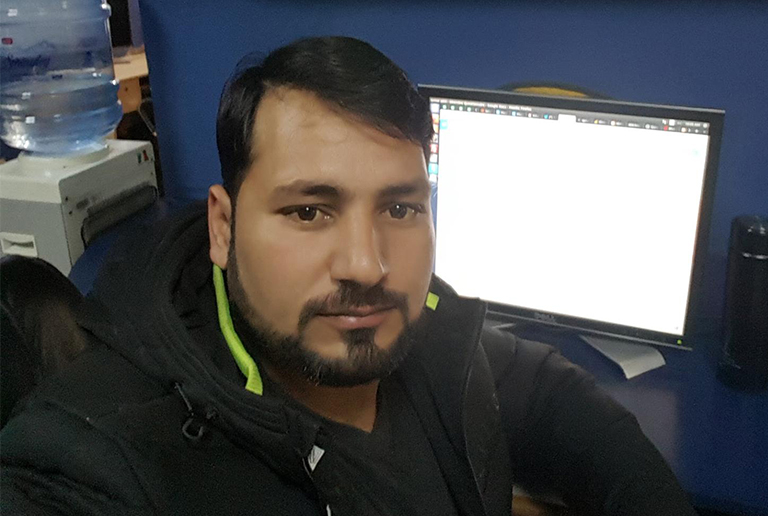 Bio: Magento Developer at Unitedsol


"Magento Imagine is a great platform for building relationship with Magento Community members" said Qaisar:
Colin Tickle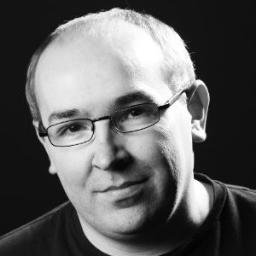 Bio: Technical Director at Two Jay


Here's what Colin said about Magento Imagine 2018:
This year I'll be attending Magento Imagine 2018 with Two Jay (a Magento Enterprise Solution Partner). I've previously attended the conference at M Resort, Hard Rock and all the years it's been at The Wynn representing both merchants and agencies. To me, it's the "must do" event of the Magento calendar due to the number and diversity of attendees, the quality of presentations and the representation from companies in the ecosystem.

The key pieces of advice I would give to people attending for the first time would be:

Go to Pre-Imagine : It's a great place to meet people and network in an informal setting before the main event.
Network : The talks will be available online for review after the event, the in-person interactions will not. Do your best to approach people, say hi, share knowledge.
Spend time in the Marketplace : The Magento ecosystem is a key differentiator for the platform. Some great discoveries can be made in the Marketplace (I first saw Bluefoot there before it was purchased by Magento). Spend time understanding the products and share the literature with your colleagues when you return to the office.
Marketplace Swag : There'll be lots of it. Take advantage, get some to take back to the office, get a Yotpo t-shirt, a Bronto and a Snow Dog for your kids :)
Celebrate success and escalate concerns : Senior people from Magento and various partner companies will be in attendance. If you're having real success with a product or ongoing issues, use the opportunity to discuss this face to face and make sure you're being heard.
Attend the talks which interest you : The schedule for talks etc. is available on the Imagine site. The days (and nights) are busy, so planning is essential to be in attendance at talks/events where you may want to ask questions/interact.
Don't attend the talks which don't interest you : In the unlikely event that there's a session where not one talk interests you, suggestions 2 and 3 apply. Other people will be around and the corridors, marketplace are a less busy/stressful environment during the talks.
Vegas!! : Make sure you have some time to do things outside The Wynn. See a show (I recommend Ka at the MGM), have a meal (In And Out Burger at The Linq?), take a ride on The High Roller at The Linq… maybe a bit of Roulette or Blackjack?
Finally… as they say on the gambling sites in the UK : "When the fun stops, stop" (but the fun probably won't stop).
Riccardo Tempesta
Here's what Riccardo said about Magento Imagine 2018:
I'm simply excited and eager to be there in a few days. It is my first time there so I cannot compare this edition to the previous ones, but this year looking at the agenda and all the great speakers, seems to be a very special edition.

The Jamie Foxx keynote was a surprise and I'm really looking forward to see it live on the stage, but I am a  "Magentoholic" developer and a proud NERD, so my main interest will probably go to the technical breakout and business innovation sessions.

I'm also very proud and honoured to be one of the speaker for this edition on April 24th, a really appreciated opportunity to give back something to the community.

When you talk about Magento you do not talk about a product, you talk about a community. One of the principles I liked from the very beginning of Magento (it was still a sourceforge project at that time) is its ability to connect developers across the world allowing them to share knowledge, experiences, skill and time by time even a glass of beer.

I think that Magento Imagine is the maximum expression of this concept. I look at this event as one big opportunity to meet in person all those names you usually only see as twitter handles.

I had many opportunities across the last years to meet most of the great community contributors like Vinai Kopp, Jisse Reitsma, Alessandro Ronchi or Magento team people like Igor Miniailo, Anton Krill and Max Yekaterynenko, but still, most of them have no face for me, they just have one avatar. And what I discovered, despite all the technology, is that you can share more knowledge and experiences in a couple of minutes face by face than one day by remote.
Aurelio Benedí
Here's what Aure said about Magento Imagine 2018:
Next April 23, the Magento event "Imagine 2018" begins in Las Vegas. This event is one of the most important of the year, in which merchants, partners, and developers meet globally. This is where the most innovative topics in the world of Ecommerce are dealt with through conferences, debates, etc …

One of the most interesting points that this event offers is to know first hand all the news in terms of Ecommerce tools, learn well the latest features offered by the market to later think how they can help better achieve the objectives of our customers.

I will not be able to attend the "Imagine" this year, but I would like to wish all the participants that enjoy and take advantage of it, it is a unique opportunity to: learn, share and get to know better the ecosystem of the Magento Ecommerce.
Fayyaz Khattak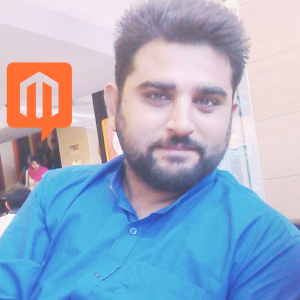 Bio: Magento Community Manager at Cloudways


Here's what Fayyaz said about Magento Imagine 2018:
Well, I am not attending Magento Imagine this year but believe me, it's one of the grand events for those who are already using Magento or preparing to migrate to the platform. Imagine is a great medium where you can build new relationships and connections with industry influencers, marketers, developers, executives, and commerce innovators, who will challenge you with new ideas and developments.

Attendees acquire vast knowledge with informative presentations by various speakers, who share expert advice on the latest platform developments, strategies, and technologies to maximize the investments and tap into the unlimited potential of ecommerce marketing.

Also, store owners and merchants share their first-hand success of discovering exceptional growth on the Magento platform. And yes, there is party, fun, and lots of enjoyment too. I will try my level best to attend this outstanding event next year. :)
George Schiopu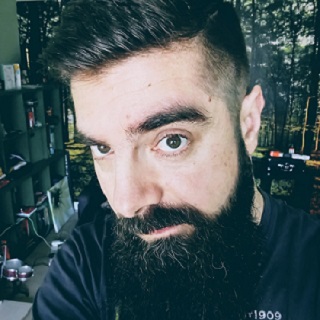 Bio: Technical Lead at Space 48


Here's what George said about Magento Imagine 2018:
The official Magento conference that hits the ecommerce world once a year like a tidal wave. And growing bigger and better, as years go by. If you want to keep yourselves informed with the latest achievements, latest best practices, the latest "ace up the sleeve" from Magento, this is where you want to be.

As opposed to "Mage Titans" which is more technical-oriented and community-driven, Imagine 2018 is definitely the source of information through official channels.

Unfortunately I won't be able to attend, but if I would, I would definitely look forward to the "Meet the Magento Masters" section, checking out the best practices in developing and deploying using composer or driving more revenue through content marketing and SEO, to name only a few of the interesting topics this year. And last, but obviously not least, would've loved to see Jamie Foxx hosting the entire conference, as he is one great performer.

Meeting with other members of the community as well, is a big looking forward to. You get to pick the brains of ones of the brightest minds in the ecommerce world.

Now, I know what they say, "what happens in Vegas – stays in Vegas", but hopefully this won't apply to the knowledge from the conference worth sharing with the rest of the community. I will be keeping my eyes on Twitter for fresh tweets throughout the entire event and all the blog posts in the following days right after.

I hope everyone will have a blast and will come back with new ideas and knowledge about the platform that we all use in our daily jobs. Looking forward to the impressions my colleagues from Space 48 will bring back from the conference.
Paul Rogers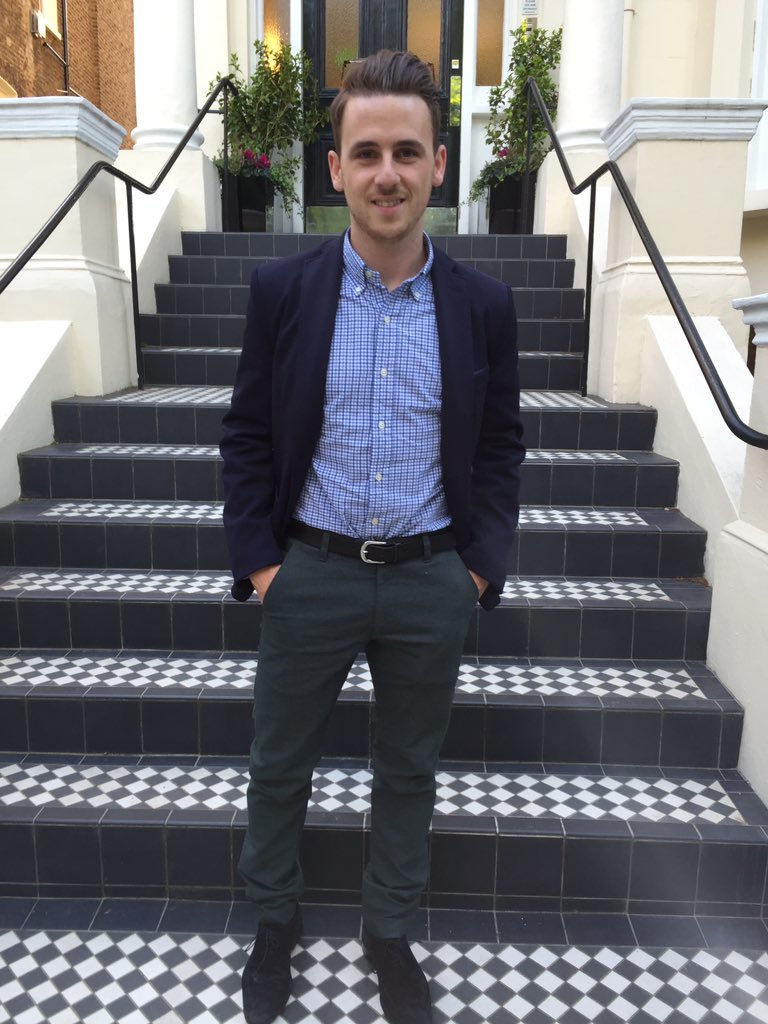 Bio: Managing Director at Vervaunt


Here's what Paul said about Magento Imagine 2018:
This is going to be the fourth Magento Imagine conference I've attended and I'm really excited to hear more about new features being released and developments around Bluefoot. I love the Imagine conference as it's always a great place to hear about how people are working with the platform and I generally always benefit from discovering new third parties and tech partners etc.
Lewis Sellers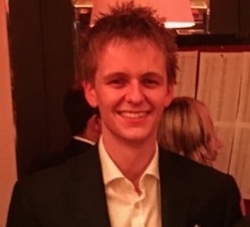 Bio: Managing Director at Pinpoint Designs Limited


Here's what Lewis said about Magento Imagine 2018:
This is my third year at Magento Imagine and I'm excited to see many of the talks, see the announcements Magento have to make and learn about the plans for Magento over the next 12 months.

Magento Imagine is a great conference for catching up with other members of the community, sharing knowledge and learning new things. The breakout sessions around the new Magento Page Builder functionality alongside attending a lot of the B2B related talks and of course seeing Jamie Foxx for the keynote are high up on the agenda!

This year, I intend not to tear any ligaments (and stay firmly in one piece) – In 2017, I tore my MPFL ligament on day two, ended up in hospital and spent 50% of the conference on crutches. I'd advise everyone to avoid an experience like this, not only because of the cost but being on crutches in 32 degree heat is not pleasant!

I'll be heading to Las Vegas on Saturday and attending Pre-Imagine on Sunday which never fails to impress. Everyone is really friendly at the conference so if you're a first-timer, use the organised events to network and get to know others.