Articles
Top Resources For The Magento Certified Developer Exam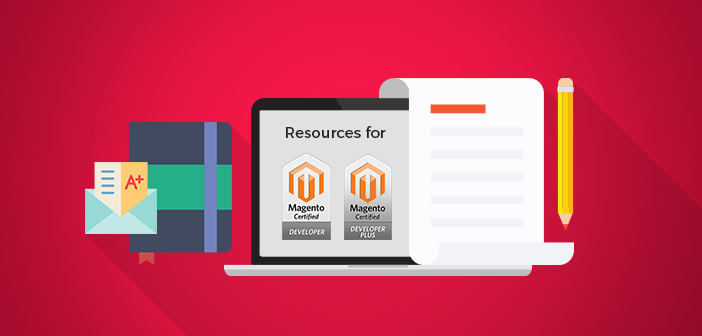 Becoming a Magento certified developer is one of the surest ways to ensure that you either land a job in a renowned development agency, or that you are knowledgeable enough to start on your own. Either way, certifications give you the ticket to recognition and the fast-road to learning the ins and outs of Magento development.
If you're already sold on the idea of taking the developer's exam to become a magento certified developer, then you need some useful resources to fuel your learning experience. This is list is exactly that and will help you in your endeavor to get certified.
Before you begin, though, here's where you can purchase the Certified Developer and Developer PLus Exams:
Certified Developer And Developer Plus
Now let's see where you can head to to prepare for the exams!
Magento Certified Developer Study Guide
What better way to learn than Magento's own Certified Developer exam guide? From application initialization to Advanced Features, Magento's guide has it all for you to learn and take the exam with confidence. Head over to this link to start learning:
Certified Developer Exam – Study Guide
Fundamentals of Magento Development

To strengthen your fundamentals of Magento Development, Magento provides a comprehensive course that covers the basics as well as material on Entity-Attribute-Value Model, etc. Even though the Unlimited Track for this course can be a little steep on the payment curve, it's still one of the best resources for your Magento 1.x fundamentals, so be sure to check it out.
Fundamentals of Magento 1.x Development (On-Demand)
Magento Blogs
Magento-centric blogs are just another great way to improve your learning of Magento. Blogs like Magenticians itself post tutorials, Interviews, and How-to's daily to help budding Magento developers and even veterans to carry on their development tasks. These tutorials and How-to's not only help you get around, but they also help you cement your basic understanding of Magento development. Here are some of the best blogs on the block you can use to boost your learning:
All the mentioned blogs are resources that you must tap into if you wish to clear your Magento certification exams.
MageCert
Folks at Meanbee realized the lack of centralized theory for the Magento Developer exam and set off to create one. The result was MageCert, and it's a 10-chapter guide that is aligned with Magento's own Study Guide.
The Official Magento Knowledge Base
Since it's official Magento, you're bound to get loads of useful information that will help you in your certification endeavour from the Official Magento Knowledge Base.
Ebooks
Here are some ebooks you can carry around in your smartphone or tablet to skim over whenever you desire:
The Grokking Magento Series

Vinai Kopps is a renowned figure in the Magento community. His efforts to help people striving for Magento Certifications resulted in Grokking Magento series, and you can download this amazing resource from the link to get started!
Magento.stackexchange

Magento Stack Exchange is a Question and Answer platform that allows people to share their queries and professionals to answer them. With thousands of questions to browse through, there's a lot you can learn to prepare for the examination.
Community Magento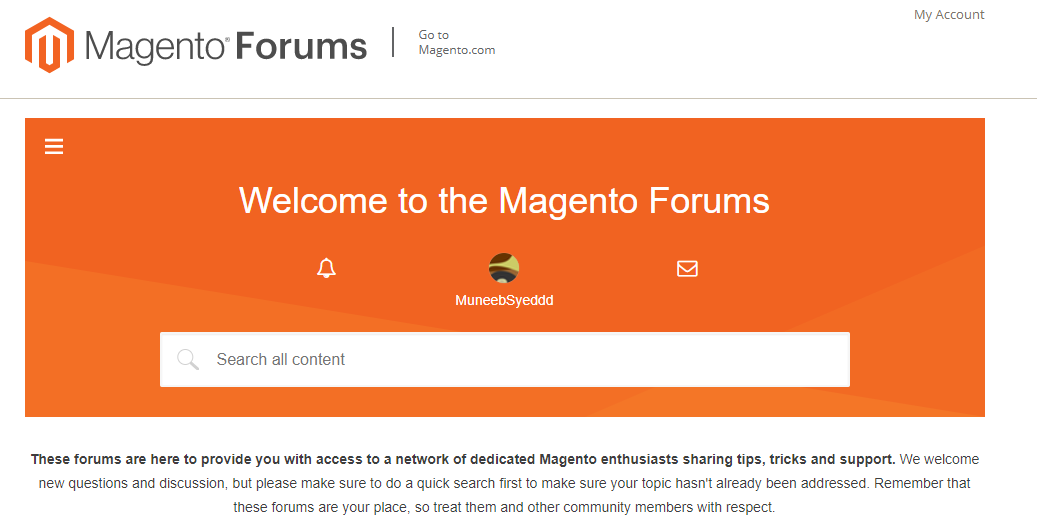 The active Magento community is one of the biggest ecommerce communities out there, and the sheer number of people and groups in the community can help you learn a fair share of the Magento platform.
Conclusion
We have listed all the important and useful resources you can use to further your learning to become a magento certified developer. Not only do you have Magento official resources, but plenty of blogs and user generated content in your arsenal as well. We hope all these Magento resources will help you complete your certification and you can stand in the comity of certified developers!