Disclaimer: Magenticians does not necessarily agree with the views expressed in this guest post. They are presented to bring to light all diverse views in the Magento and general ecommerce community.
Magento is undoubtedly one of the most popular eCommerce platforms nowadays, and at the end of 2015, its last version Magento 2 was finally released. Although most online merchants continue to use Magento 1, more and more people are making the switch to Magento 2.
However, as the new version of the platform is still on the way to realize its potential, the number of plugins available is not as big as it is for Magento 1. When it comes to free extensions, it is even worse, because mostly only connector extensions are free.
That is why I want to share my list and review of 5 quality, can't-believe-its-free extensions for Magento 2, all developed by certified Magento partners:
Exto Analytics
Running ecommerce without proper analytics is a waste of money. Your business requires many marketing efforts based on relevant data. If you want to go beyond the limited functions of native Magento 2 reporting, you should try Exto Analytics. This analytical tool will help you gain valuable insights about your business and choose a better marketing strategy for your store.
What's good about it?
It has three reports: Sales Overview, Sales by Product, Sales by Category with a convenient interface
A date range picker is available in every report so that you can track and compare the performance of your store at different periods.
Sales by Product report that can serve you to identify your Bestsellers, analyze how some specific products perform, compare different products by various KPIs. Profit KPI is calculated for each of your products.
Sales by Category report helps you sort products by category, manufacturer, size, color and many other attributes and you can see which of them are more profitable and worth promoting
Ability to segment your data by store view, order status, order state
Chart to visualize the data for every report
Real-time mobile dashboard to check on your business anytime
Reports are easy to manage; you can sort report data by any column or turn off/on columns in the report
All your previous data will be added; once Exto Analytics is installed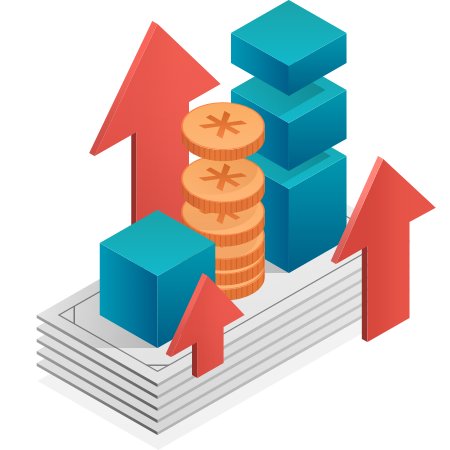 Free Blog
A well-developed blog helps you to keep in touch with your customers and give them updates on promotions, new products and just any upcoming trends in your business. This Free Blog can be a right choice for you Magento 2 store.
Why is it good?
It has SEO friendly permalinks
Easy to import posts and categories from your existing WordPress blog
Your customers can quickly find posts they are looking for by using search widget
You can associate Related posts & Related products
Recent Posts& Monthly Archive are displayed
You also get Sitemap XML + RSS Feed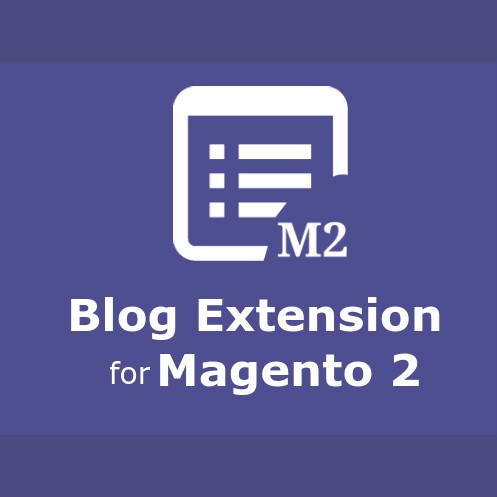 Banners – Free Responsive Banner Slider
This Free Banners extension provides you an easy way to add your best sellers or new arrivals on every page of the website. Straightforward and efficient.
Why is it good?
Banner images are shown in attractive slider
You can add a banner to any page of your site
You can set order of the slider images
Each image has a custom title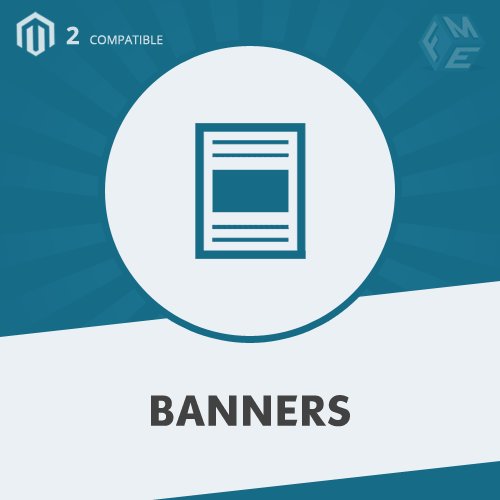 Store Locator
Some ecommerce owners use their website to bring customers to their physical store using Store Locator extensions. This extension allows you to place all your stores on Google Map so that your clients can locate them. Customers can search by postcode, city, or use their geolocation.
What is good about it?
You can add address, city, country, postcode, link, telephone, email, and images.
Adding directions from user location to store (driving, walking, cycling or public transport
You can write everything in a CSV file and then import it easily.
SEO, Map Styles, and other stuff you won't expect to find in a free extension
Delete Orders
Magento does not allow you to delete orders with all invoices, shipments, memos and many other related things just in one click. If you have many test orders or old orders, you'll have to delete them all with detailed data step by step. This Delete Orders extension allows you to clean up your orders fast and easily.
What is good about it?
Easy to install and easy to use
One click delete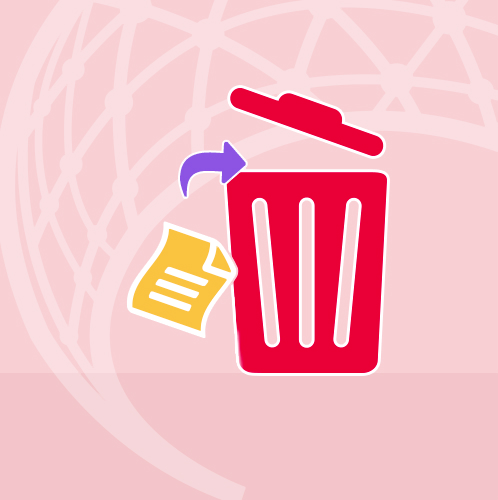 Banner Slider Magento 2
Banner Slider Magento 2 enables your website to display images with a banner slider using 36 different positions and slider effects. The extension allows you to view and analyze a report on each of your slider so you can effectively adjust them for the best results.
Why is it good?
Up to 36 positions to put banner on site
Diversified types of banner with different effects
You can get detailed report for better improvements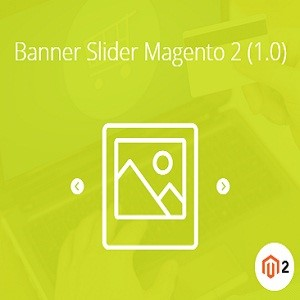 Brand Extension For Magento 2
This extension allows you to create and display professional brand carousel and brand pages. You can place your brand image block anywhere on your online store with ease. The module allows you to use the owl carousel to display your store's logo.
What's good about it?
Easy to use and customize
allows you to optimize for SEO
Several layouts provided for you to choose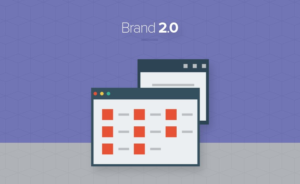 Google Tag Manager
Google Tag Manager allows you to manage Google Analytics and AdWords all at once instead of separately. When you add the GTM code on your website, the extension will act as a third-party and handle all your script-tags. GTM's remarketing program lets you show your ads to visitors over and over again.
Why is it good?
Easy and quick to install
Simplifies the management of Google tags
Supports dynamic remarketing
100% FREE
Supports multi-stores
Supports multi-languages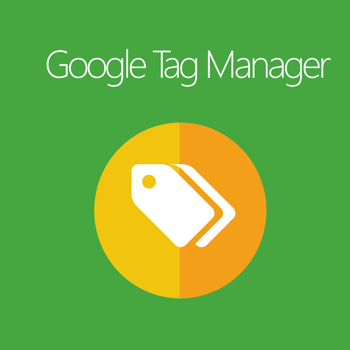 Magento 2 SMTP
This free Magento 2 extension provides your store with a configurable host and port. You will have more control over your email customization and run test sections on your Magento 2 SMTP server. This is sure to help your emails reach your customers without going into the spam box.
Why is it good?
Supports 20+ SMTP service providers
Allow you to test if the current email setting is working properly or not
Keeps all sent email logs
You can take more control on customization and running test section on Magento 2 SMTP server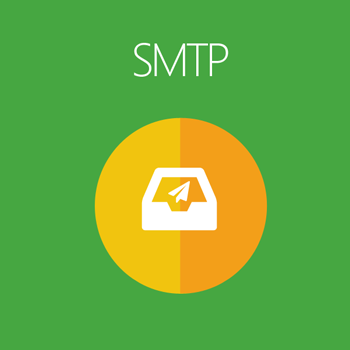 Magento 2 Product List
Magento Product List decreases your customers' abandon rate by creating a product list of the latest, best-selling, new and top rated products. This in turn, helps your customers quickly find what they're looking for. You can add as many rows to your product list as you want.
Why is it good?
Nine different rule types to show your product list
You can display product list with as many rows as you want
Choose to enable ajax after the page is completely loaded or right after any tab is clicked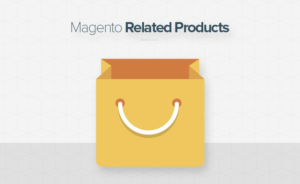 Facebook Comments for Magento 2
This extension permits your customers to add customer reviews on product pages and share them easily. You can customize and embed your customers' Facebook comment. Customers can also duplicate reviews from product pages to Facebook.
What's good about it?
You can make your product pages more engaging by making them brighter and more enjoyable
100% open source and easy to customize
Your customers don't have to login or sign up to give a review on the web shop. They can post comments right away on the product pages
Promotions Manager for Magento 2
Promotions Manager allows you to simplify your online store promotion management by adding actions and columns to the price rules grid. For instance, you can add a number of rules and a discount column on the grid.
Why is it good?
You don't need to edit each rule separately
If you need to create a lot of similar rules, create one, duplicate it and use it as a template for other price rules
Easily delete cart price rules and obsolete coupons which aren't needed anymore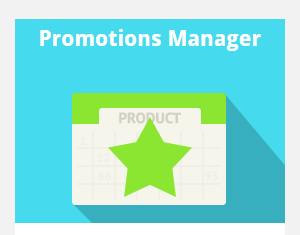 Free Magento 2 Easy MegaMenu
This extension helps you create an organized menu, especially if you have a lot of products. Easy MegaMenu also helps you display categories as well as corresponding sub-categories. You can also use this extension without the need for coding skills.
Why is it good?
Menu navigation can be flexibly managed
Easily add, delete and edit menu items
Responsive with tablet and mobiles
When Customers hover over a Menu, a list of products will be displayed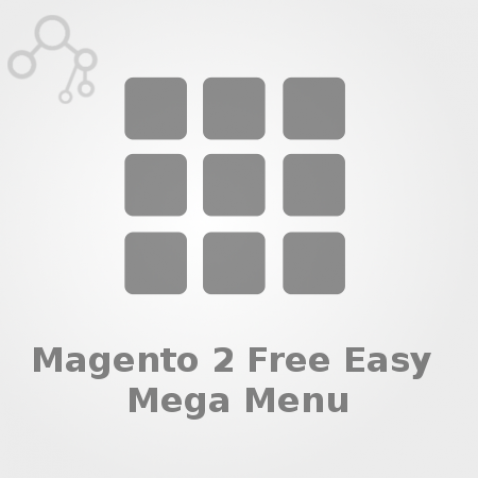 Watchlog
Watchlog protects your Magento 2 store from brute force attacks. The extension provides graphs to store owners to check daily and monthly login attempts. Owners get a summarized and detailed table of all login attempts. The extension allows owners to use emails to schedule a periodic report on the statistics.
Why is it good?
You can define the history lifetime and receive periodical reports
Create a whitelist and a blacklist of IPs on Watchlog Pro, allow access to whitelisted IPs only
Watchlog Pro lets you block IPs after X login attempts, block the blacklisted IPs for X minutes

Fooman Email Attachments
Fooman Email Attachments automatically attaches your online store's invoice, order, shipping and other details to your sales emails. The fine grained settings grant you control over which document you wish to attach to which sales email. You can also choose not to add comments to your PDF documents.
Why is it good?
This extension offers a free and easy way to configure
Save time with automatic sales email attachments
You can automatically attach Terms and Conditions (as html/text file) to the emails

Color Swatches Pro for Magento 2
This extension allows store owners to add more functionality to their product color swatches. Color Swatches lets you display the prices of simple products along with the swatches. Magento 2 store owners can permit their customers to share URLs of chosen product configurations. The automatic page reload tool can be used for improved perception of content.
Why is it good?
Enables customers to subscribe to out-of-stock items to be timely informed when the product comes back to your store
Automatically display information of selected simple options on the pages with configurable products.
Smart page reload allows the customer to view only the particular color and size that they selected on the product page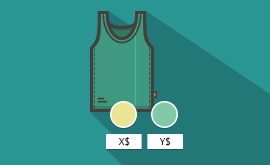 Magento 2 Social Login Extension
Magento 2 Social Login allows quick login access for customers without the need for complex registration. The extension lets you add social buttons that appear in the login page. When customers click on the buttons, the Social Login module uses their social account email address and password to log them into the store.
What's good about it?
The extension allows quickly login with a popover login form
Easy custom design that fits with your store design
Social Login also sets up the traditional registration way, with the advanced pop-up form. It caters all kinds of audiences
The extension is highly customizable and it is easy to enable or disable any Social Channel even the module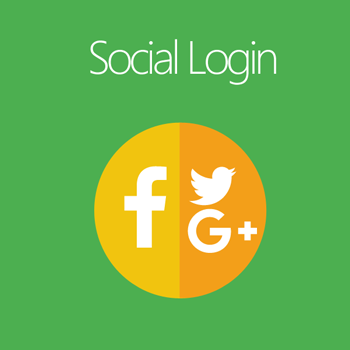 Fooman Print Order Pdf
With this extension, new "Order Confirmation" pdfs are generated from an online store's Order Overview Screen or from a single Order View page. If you have multiple orders, the extension will display a bulk Order Confirmation document of all the orders in a single PDF document.
Why is it good?
You can print orders with any order status, even if they haven't been invoiced yet
Easily generate an order confirmation pdf from Magento's Order Overview screen, or from within an individual order without any hassle

Magento 2 Change Attribute Set
Magento 2 Change Attribute Set lets store owners change a product's attribute set with only a few clicks. Owners can choose to automatically add configurable attribute to target attribute or ignore it.
What's good about it?
You can use mass function to conduct an operation with just a few clicks
You can define from system configuration if you want to automatically add the missed configurable attributes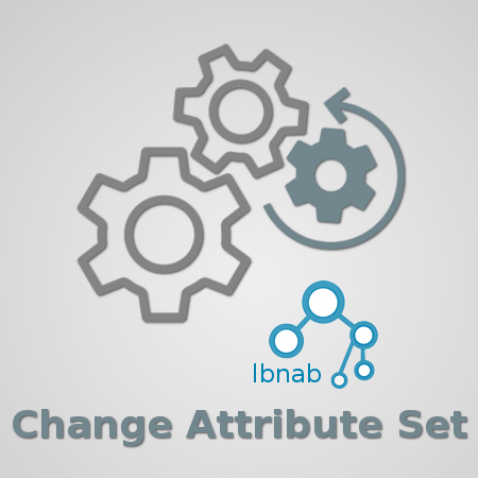 Advanced Shipping
Store owners can use this extension to configure shipping fees by variables such as weight, price, destination, categories and more. Advanced Shipping allows owners to change shipping methods using a single text configuration field.
Why is it good?
Uses a single text configuration field to define shipping methods
With a specific syntax, you can define one or several variables and the conditions to enable the shipping methods depending on the current quote
You can manage any shipping provider(s), you just have to set the conditions of display and the price of each shipping method using formulas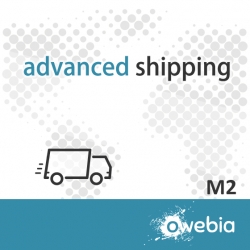 These free Magento 2 extensions can be useful both for e-commerce owners and for Magento developers who want to please their customers and save money and hours of coding. I hope that as Magento 2 community continues to grow, new and better quality products will appear on the market. Please feel free to share your favorite free Magento 2 extensions in the comments!
---
Author Bio
Anastasia Detinkina, Ecommerce and Magento enthusiast, currently works at Kraftblick, has extensive experience in doing marketing for e-commerce websites. Connect with her using Facebook & LinkedIn.