Articles
Magento 2.2.6 Released with Better Security and Performance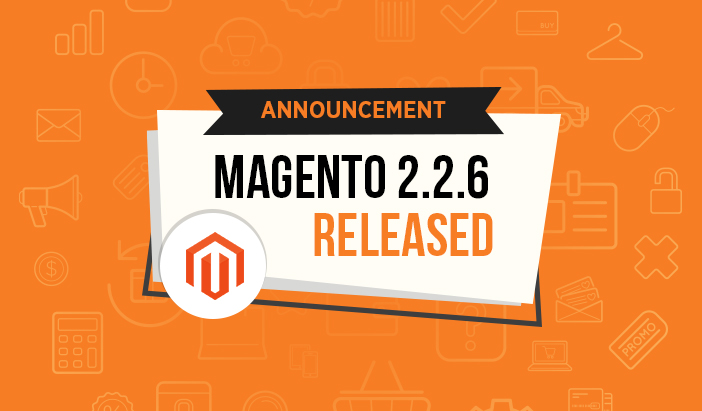 As the need for security increases with higher performing Magento ecommerce stores, Magento 2.2.6 has been released which includes several enhancements that help to address issues like cross-site scripting and forgery, along with performance enhancements in improved catalog indexing.
This release also includes the following:
More than 20 security fixes along with 10 performance improvements
Updated Vertex, Amazon Pay, Dotmailer and Klarna solutions for better integration
Over 150 product quality enhancements
In addition, Magento 2.1.15 was also released with several security issues being resolved and core code enhancements that contribute towards better performance overall. Additional enhancements also include, but are not limited to configurable products being sorted by visible prices, removal of additional duplicate deletion requests due to the unstable internet and the implementation of Magento payment provider gateway. For a more detailed description, please review the release notes.
Moreover, Magento also commits on providing fixes for higher priority issues as soon as possible in order to help keep your website performing at its best with superior protection protocols. However, this would not have been possible without the efforts of the Magento community that played a crucial role in bringing the new platform version to fruition.