Articles
Magento 1 Support Extended Till The Year 2020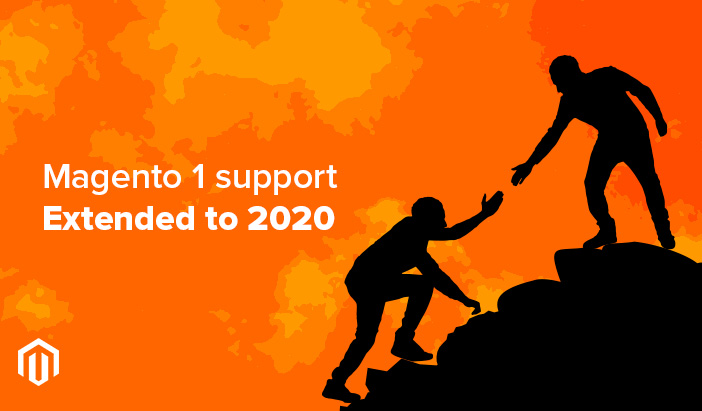 Good News!

Any news about Magento is an important one. This is no exception. Magento is extending their software support for Magento 1.
Yes, you read that right. Since many customers are yet to make their transition on to Magento 2, they're extending software support policies for Magento Commerce 1 and Magento Open Source 1 till June 2020.
Here's the Lowdown on What's What –
Depending on your version, software support will be available in light of quality assurance fixes and security patches required to ensure smooth and seamless operations. These updates will cover Magento Open Source 1 and Magento Commerce 1 platforms.
Anything Else?
Yep. Even though support has been extended for Magento 1, Magento itself believes it would give customers the time and confidence needed to migrate to the newer, more stable Magento 2. It does include newer security and updated protocols that contribute towards a better user experience overall. So while you're covered if you're using Magento 1, you should consider checking out Magento 2, it's the future.
Read: Magento 2 vs. Magento 1: An In-Depth Look