Announcements
Suggestion for Magento 1 End of Life and Need of Migration to Magento 2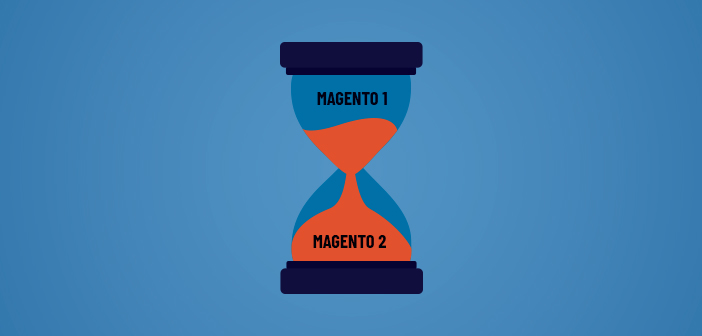 It's time for Magento 1 store owners to make the final decision about migrating their stores to Magento 2. 
Back in September 2018, Magento announced Magento 1 End-of-Life by June 2020, which means there will be no more official support or updates for Magento 1. 
Well, June is here, and there are still a lot of Magento 1 store owners who haven't yet made the decision to upgrade to Magento 2. So here's some information to help you make a better decision about your Magento 1 store.
Make sure to read this blog post until the end!
What are the Consequences of Sticking to Magento 1.x
After Magento 1 End of Life, staying with M1 may put your business at risk. Here are some of the problems your Magento 1 store will have to deal with:
No More Security Patch Updates: The absence of these updates will leave your store vulnerable to hackers and security threats. Security vulnerabilities are a major issue for online stores that deal with customer data and payment details – Any mishap with this information can result in harsh fines and damaged reputation.  
No Official Support: Building and maintaining a website on any ecommerce platform always necessitates official support to help with daily issues.  Without official support, Magento 1 stores will start suffering from performance degradation and bottlenecks.
Fixes and Quality Issues: No matter how well your Magento 1 store is built, it will always require fixes and improvements for sustained operation. Such fixes are generally covered in new Magento updates, but following M1 End-of-Life, the store owner would have to take care of these.
Technology Obsolescence: With the passage of time, Magento 1 will become obsolete. This means that many aspects of your Magento 1 store could lose out on functionality. In fact, many third-party systems will also discontinue making extensions for Magento 1, so that the connections you once used to conduct business would simply just stop working.
Key Magento 2 Features For Every Ecommerce Store 
The popularity of Magento 2 should come as no surprise given the advanced features that give it a competitive edge over other platforms. Let's have a look at some of these as you consider migration to M2.
Product catalog management
ElasticSearch site search
Order processing, payment, and shipping functionality
Mobile-first design templates
Ability to extend functionality with the App Marketplace
Ability to accept multiple currencies and ship internationally
A dedicated account manager and technical support
Marketing tools for promotions, email marketing, SEO and Google API
Content staging, preview, and scheduling through the admin
Yes,  some of these features are available in Magento 1 too, but they're not as advanced or rich in functionality as Magento 2. That's why migrating to Magento 2 would inject a new life into your business, as you gain access to features that allow you to leverage the platform to the success of the business.
Little wonder that  Magento influencers and industry experts are pushing hard for migration to M2.
Magento 1 End-of-Life Solutions
Convinced that switching to Magento 2 is a reliable solution? Here are the two ways you can go about it. 
Develop a Magento 2 Store From Scratch
When developing a Magento 2 pricing store from scratch, you'll have to take multiple factors into account when calculating cost; these include hosting, development, and support
Let's estimate the cost break-down of developing a Magento 2 store.
| | |
| --- | --- |
| Phases | Cost |
| Website Development by an Agency | From $25/hr |
| Website Development by a Freelancer | From $10/hr |
| Magento Development by the In-house Team | From $60,000/yr |
| Magento Themes | $0 – $200 |
| Magento Extension | $50 – $500 |
| Graphics and Brand Collateral | $10,000 – $18,000 |
| Domain | $10 – $500 |
| Hosting | From $22/month |
| SEO | $60,000 – $80,000/yr |
| Maintenance | $80 – $125/hr |
| Support | $30,000 – $40,000/yr |
Source: Magento Pricing
Migrate Your Magento 1 Store to Magento 2
As you may have noticed, developing a new  Magento 2 store can get pretty pricey. However, Magento migration will cost you somewhere around the region of $15,000.

Please note: M1 to M2 migration pricing depends on the store feasibility like number of products, customized code and other M1 store's complexity. 
How Cloudways Can be Your Magento Migration Partner
Cloudways offers a M1 to M2 migration with third party assistance that completely takes the migration hassles off your plate.
Once your store gets migrated from M1 to M2 then you also get a FREE hosting migration from their experts. Where, Cloudways installs

regular OS patches

on each Magento server to ensure a secure managed hosting platform for your Magento stores. So once you have migrated your Magento store to the Cloudways Platform, you don't have to worry about the process.

Cloudways offers a

dedicated staging environment

where you can test changes for M1 apps, and then push changes to live servers. Why take the risk of your live website breaking during Magento 1 migration when you have a solution provider like Cloudways?

Cloudways understands that you might not have time to migrate your store from M1 to M2 before Magento 1 End-of-Life. That's why it has already found the right partner for your migration. Just get in touch with their trusted partners and mark the job done.

If you want to migrate your M1 store on your own, Cloudways offer a top-rated M1 to  M2 migration tool that lets you easily migrate your data.
What If You Don't Want to Migrate Now?
Magento 1 End-of-Life does not mean that Magento 1 will stop working after June 2020 – Magento 1 stores simply won't receive any new updates and support. 
That said, if you are still sticking to Magento 1 for any reason, Cloudways is your go-to solution. With Cloudways, you can extend your M1 store life and security even after Magento 1 End-of-Life. Let's see how Cloudways will support your Magento 1 store:
Fully optimized & compatible technology stack for Magento 1 stores

Security assured with dedicated firewalls and partnership with Sucuri

On-demand Magento patches from our trusted partners

Dedicated staging environment where you can test application changes and push them to live servers

Built-in FPC by Amasty improves the performance of Magento 1.x stores

Get up to FIVE FREE Magento 1 migrations from any hosting platform

Choice of FIVE world-class cloud providers (Digital Ocean, AWS, GCE, Linode, and Vultr)
Final Advice
Magento 1's impending End-of-Life means that M1 stores will have to go through a sea change to remain operational, one way or the other. Store owners would be better served by migrating to Magento 2 before the M1 EOL to avoid any major consequences and keep their websites functional.  However, store owners who have decided to stay with Magento 1 can utilize the services of third-party solution providers that will help you continue with your Magento 1 store.