In this first installment of Magenticians's Success Stories, I am pleased to cover a well known in the Magento industry – Mageplaza.
To know more about how the idea behind Mageplaza originated and matured into the Magento extension powerhouse that all Magento users know and love.
How it all Started
Like all great ideas, it all started with a simple thought: " My initial aim was to help 1 million merchants increase revenues".
This simple line gave Mageplaza the right direction to focus their energies. As a result, they know the how and why of their way to success. According to many industry experts, this single focus is the key reason for the high-quality extensions that have made Mageplaza a well-known name within the Magento community.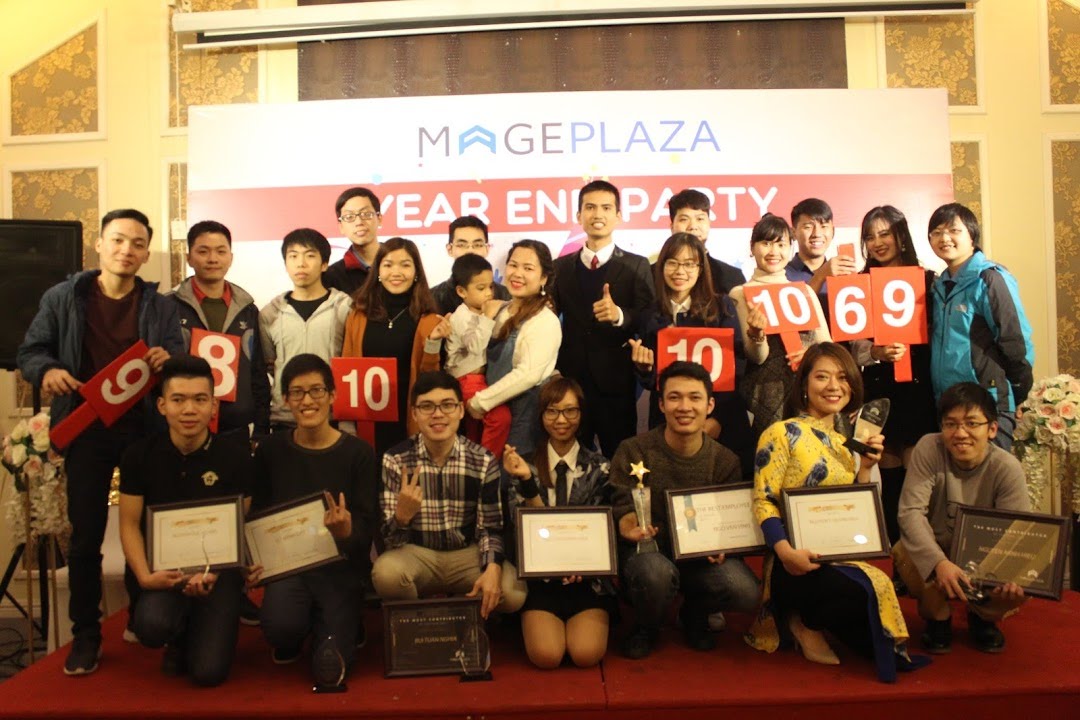 The Mageplaza Team
The Success Continues
There is no doubt that Mageplaza is a roaring success. In their own words, "we've earned well over 72,000 monthly unique visitors, and way more than 67,000 installations version Mageplaza Core Module have been downloaded."
In my opinion, the greatest measure of their success is the huge community that has formed around their products. This community drives both Mageplaza and the larger Magento community. Another measure of their success is the global Alexa rank of  80,000, a highly respectable number for a Magento focused business.
What Lies at the Core of This Success?
Mageplaza's lineup of extensions solve real world problems faced by Magento store owners. They also realize that not every user is an expert and thus dedicate a lot of effort to providing effective technical support to the users. In their words, "There is only one boss – the customer".
Here is the location from where Magento delivers its industry-standard technical support.
The Smooth Onboarding Experience
Mageplaza has a streamlined customer-onboarding process that is another reason of the loyal user base.
At the heart of the process lies the various channels such as social media and the official store from where the visitors get converted into customers. After a simple checkout process, the customers become part of the Mageplaza family. If they don't like the extension, they can always return it within a fixed duration for a full refund.
The Advice for the Beginners
Mageplaza has a simple yet effective message for everyone in the Magento industry:
"No matter how many times you end in failure, the importance is whether you dare to stand up to start all over again or not. In my opinion, no successful startups without starting up. Just do it and don't ever give up."