Articles
Is 2020 a Good Year for Dropshipping Business? Or Is Dropshipping Dead?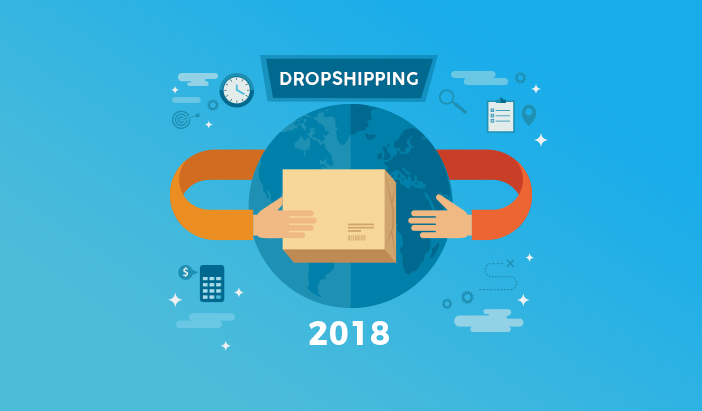 So far 2020 promises to be a year full of business successes. And while we're on the subject of businesses, how about we talk a little about Dropshipping and how it has made millions of dollars for many entrepreneurs around the world.
However, there's a lingering concern among the dropshipping community that still remains to be a conundrum:
Is dropshipping dead?
Can't you make a profitable business out of it in 2020?
It is widely believed that the business is saturated and reached a point where it cannot make you much money anymore. So, to tackle these question, we'll first analyze what people are really saying. Here's what a user on the Fastlane Forum asked the community:
I read a few guides about dropshipping. And they all say how great dropshipping is for getting started with eCommerce. But, what most guides only mention on the side: typical shipping time is 20-30 days. Wow.

I mean, when dropshipping, I would basically sell generic, unbranded products, which people have to wait several weeks for.

Other pain points that really devalue your (customer) service / the perceived value of your products I have in mind are:

The quality of the packaging your supplier delivers (I guess this can be really horrible)
The chinese address of the supplier being shown on the package (people most of the time probably think chinese products = low quality products)
Refunds

I would love to get some opinions from you, guys and girls. Anybody here still operating a dropshipping business?
Based on this question and few thought-provoking responses from other users, we can summarize the main issues that people have in general with a dropshipping model of ecommerce:
Product delivery can take several weeks = unhappy customer
Usually only unbranded products available
No control over your service
Chinese products and packaging = Perceived cheapness/low quality
Returns or refunds take too long.
Based on the points above, one can assume that dropshipping indeed is not the shining star business model of the ecommerce world.
Alternatively, it can be easily argued that dropshipping is not dead. Yes, that's right. And I'm not going to claim this without any supporting evidence. So let's just dive into why you can still consider dropshipping as a good business in 2020 and beyond.
It's Just Become More Competitive, Not Dead Yet!
In the past couple of years, the dropshipping model of business has seen a huge rise. With so much awareness and knowledge in the palm of our hands, the world has become a global village.
For a person who shows interest, it's not difficult to start a business of any kind. And since dropshipping has been all the rage for many years now, too many people have jumped the ship (pun intended) in the past couple of years. And that, without a doubt, has made dropshipping too competitive to sustain on a small scale.
This is one of the primary reasons why people don't consider dropshipping as a great business model to start with and even go as far as claiming that Dropshipping business is dead.
News Flash: It's NOT!
Here's something you should keep in mind when dealing with dropshipping business:
People don't order goods from AliExpress or other stores that have a long delivery time that they need; in fact, they order the goods that they want!
This fact alone validates that dropshipping as a business is not a bad model. You just have to sell products that people don't need, but want!
Hence, if someone goes into the 'consumer electronics' category of your store and orders a smartwatch, chances are that they don't really need it asap. They can wait, and besides, it's not as expensive as an Apple Watch, so it's all good.
It's Hard Work, But It Pays Off
Part of the reason why it's hard work as compared to prior years is that it's simply more competitive, and we've made that pretty clear in the last discussion.
So how would it pay off?
Because it's a low cost and high returns business. It doesn't take a lot of investment to set up a dropshipping store since you don't have to keep an inventory, you don't have to deliver any product, and you don't need to hire much staff (or any at all mostly). All you need to do is pick a niche because otherwise your store is going to look like every other store and you won't be able to stand out.
Picking a niche means you're going to have to spend a lot of time finding the market and delivering the message across. If your marketing is done right, you'll be selling a whole lot more than an online store that is not focused and wants to step into all the products category that is out there.
However, you can raise the appeal of your business by keeping a small lot in your room that you can sell as 'Immediate Shipping' for a premium price. That way, you can entice your audience with the charm of not having to wait, but for those who don't want to pay a premium, the price and the wait will seem like a good bargain.
It's all about the strategy you use.
Every business is evolving around the world, but that does not mean you can rule out any of it.
Looking for the most reliable hosting platform for dropshipping?
Then, do check out this Managed cloud hosting and avail Free Trial for 3 Days.
So Is It a Good Business Option in 2020?
Yes. Without a shadow of a doubt, it's a great option. But not really if you just intend to list items on your Magento store and expect to start selling without much effort. Ecommerce is not a child's play, the Internet is a crowded place now more than ever, and your voice cannot be heard without hard work. Amazon Prime is a great option (maybe the best), but not for everyone. Not all the people in the world have access to Amazon Prime, so they'll stick to ordering goods from your store if the price and the item are right.
Successfully dropshipping in 2020 requires a few key adjustments that can be made by carefully selecting the dropshipping companies you decide to use. For example, new companies like Spocket, while they don't have millions of items like those listing AliExpress, have drastically improved on the old model by focusing on vetting US and EU suppliers. This provides numerous advantages, mainly: faster shipping, higher quality goods, faster return processing and consistency since the suppliers are held to a high standard. Another key issue Spocket solves is branded invoicing so your customers can receive your invoice to not make it as obvious the product is coming from a third party company.
2020, or any year for that matter, cannot invalidate a great business opportunity like dropshipping. So go ahead and give it a go, and if you succeed in making huge bucks, let us know and we'll cover your story!
Frequently Asked Questions
Q1. Is dropshipping still profitable?
Yes, without any doubt dropshipping is still profitable in 2020. However, if you think that you can sell and get business just by listing products on your store and without doing much effort then you can't get success. To utilize it properly you must know profitable dropshipping products and also all the techniques of marketing your store. And once you follow these rules then the dropshipping success rate can become higher.
Q2. What are the best drop shipping companies?
Some best dropshipping companies are:
Worldwide brands
Salehoo
Oberlo
Wholesale2b
Megagoods
Dropship Direct
Sunrise Wholesale
Dropship Design
Doba
Inventory Source
Q3. Which are the most profitable dropshipping products?
The most dropshipping products are:
Puzzle Mugs
Bamboo Sunglasses
Moon Lamps
World Map Watches
Anchor Bracelets
Q4. Which are the most profitable dropshipping niches?
The most profitable dropshipping niches are:
Wireless devices
Mobile Bars
Sportswear
Wearable devices
Baby Care Products
Video & Photography Lights
Wall Stickers
Smartwatch accessories
Men's Grooming and Personal Care
Pet Products
Looking for best ecommerce dropshipping tools?
Then, Our Ecommerce Hub will be a solution for YOU!
Subscribe Newsletter
Subscribe to get latest Magento news