Articles
Why Sell Online? The Importance of Ecommerce in Your Sales Strategy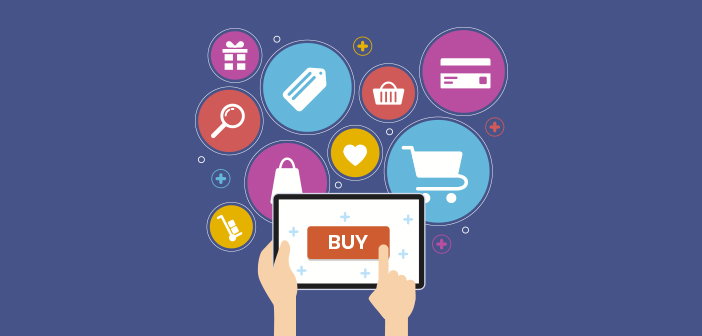 Gone are the days when people would travel for miles leaving the comforts of their home behind just to buy a new TV set, mobile phone, or any other common household items.
Customers no longer like waiting in long queues and would rather make direct purchases from the comfort of their homes. It is not just convenient, but also saves a lot of time and hassle. Hence, if you're planning to start a store, it better have an ecommerce store as well if you wish to make it big.
Not only are you providing convenience to your customers, though, because ecommerce has other benefits as well. Let's dive into why ecommerce is crucial for your sales strategy.
Increases Your Reach
The best part about selling your products and services online is that people outside local borders can order them too. You are not restricted to a simple brick-and-mortar location to sell your products.
Physical retail involves branding and customer relationships, but with the power of the internet, a user can easily jump to your site as soon as they type something in the search engine. With a larger audience, your reach will explode, and so will your sales figures.
Establishes Online Presence
By now, more than 80% of customers purchase something from the world wide web. As such, you will want to do something to work on your online presence to stand a chance against stiff competition. If nothing is done on your end, your customers will bounce to another online retailer.
To do that, you will need to communicate and engage with your audience on social media, in the comments section, on forums, and other places online. All this can help you build an online presence which will keep you in the minds of your potential customers.
Convenience For Both Seller and Buyer
When people shop online, they can save up on a lot of time for both the buyer and the retailer and that puts a stop to phone calls about availability, delivery status, and other hassles.
All that information is present on the website homepages, Facebook channels, and even in search engines. From email address, contact details, and other necessary details are available for everyone online, so it's convenient for all.
Reduces Operational Costs
The only thing that's better than starting up an online store is the fact that you can save money while doing so. With a web-based management system, you can automate inventory management, for example, that shrinks the costs that come with dealing with inventory.
An e-store doesn't have the same overhead costs that you associate with a physical store.Therefore, most operational costs of running an ecommerce store are next to nothing.
Provides Real-time Data and Analytics
It is essential that you know how your target audience behaves and perceives your products and services. Ecommerce provides you with real-time analytics about your products and your customers, what they have in their cart and which product is selling the most. You can check crucial information from Google Analytics to see how well your site is performing in terms of traffic, ROI, pageviews, and a lot more.
Enhance Brand Awareness
The more web pages you develop for your ecommerce site, the more the search engines will be able to index them and allow you to rise in Google rankings. You can get even better results with the use of appropriate keywords that can be used to drive traffic over to your site.
The marketing and promotional campaigns are omnipresent, allowing everyone in the world to see and partake in. This will give your site more traction and visibility as more and more people will become aware of your site's presence.
Give Customers Important Information
You can give your customers better information about your products and services with the aid of product description, customer reviews, as well as shipping charges. It helps customers make better purchase decisions for which there is no need for the staff to jump in on. You may use the spare time to work on other aspects of the site.
By more information, we mean specific or relevant elements than just a cluster of info that is rather time-consuming to decipher. These include ratings, reviews, and dates, etc.
Conclusion
If you hadn't been enthusiastic about jumping the ecommerce ship till now, you most probably are now. While companies like Walmart can thrive without an online store (they do have ecommerce stores, though) no new company or business can survive without it in this age. This is the age of technology and the likes of Amazon and eBay define the buying and selling industry. And if they are any indication, then ecommerce is crucial for your sales strategy. If you have any reservations or points you want to add to the discussion, let us know in the comments section below.