Articles
How to Start a Dropshipping Business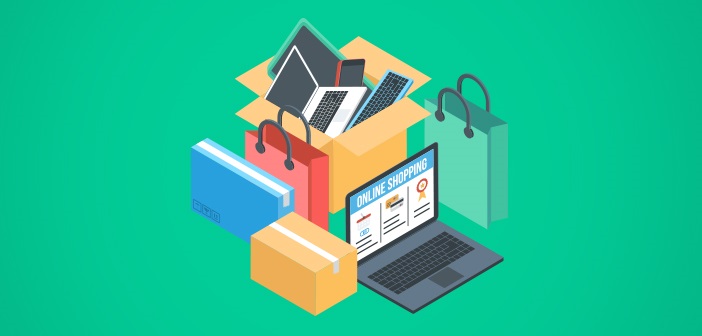 The idea of a dropshipping business is brilliant to begin with. You're not investing any money to buy a stock of goods, hence, no risk you don't have to worry about storage for the stock, hence, no extra cost; and you don't have to worry about packaging and shipping the items. You just have to know how to start a dropshipping business!
It's a no hassle business and you just have to worry about creating demand for the products, make sales, and pocket the profits!
However, don't kid yourself into believing that it's all free. The suppliers attach a certain fee on the products you sell for offering their services. But, since that isn't going to stop you from starting a business that will earn loads of money, this guide is exactly what you need.
Let's dive in.
Determine Your Niche
You first need to determine the products you want to sell. It is here that all the researching bit comes into play. Yes, it's a chore, but it'll be worth it. You don't want to open up a business just to find out that there is no market for it or that it is too competitive.
It's completely foolish to compete with big players like Amazon and eBay, so your best bet is to start small with a niche market. Focus on developing products that cater to the specific needs of an audience like knitters, sweaters, yoga, mixed martial arts and such.
Brainstorm hobbies or things that your friends and family are interested in because that would help you sell something you are really interested in.
Find Your Supplier
Once you've decided on your niche, look for suppliers who are ready to dropship. Fortunately, you have a wide range of places to look into. You can search for "wholesaler" in a search engine and also the product you wish to sell. But this could be challenging as results won't pop up on the first page.
If that doesn't work, then look for suppliers and wholesalers in your local Yellow Pages to see if there are any located in your area. If you know the manufacturer of the product, you can contact them directly as well
Do ask your suppliers the following questions:
How long will it take them to ship an order after you have placed it with them?
What are their shipping methods?
Do they offer warranties for their products?
What quality control systems do they use?
Can you use their product photos? Professional photos will help make your sales stand out more.
Do they set minimum advertised prices? If not then other businesses could drop their prices too low for you to compete.
Do they have a monthly or annual fee?
Select the Best Selling Products
After finding your supplier, look into their product pages and find the items that you wish to sell. Be sure to pick out the products that have a huge, yet available market. You should also find the right keywords that people use online and Google Keyword Planner can assist you on that. It will let you know how many searches a keyword receives in a month.
You can also try Amazon search to see which items relevant to your niche are people buying the most. With that in mind, you must also determine the right social networking platforms on which you will engage your customers.
For eBay, go to "advanced search" and check the "completed listings" box. Input the keywords and the category and as you scroll down in the listings, check the items that sell at least 60% of the time. Those are the ones that are the most in demand.
Open An Account with Your Supplier
You can choose to open an account with your supplier on their website as soon as you've contacted them. This is the part where you will give them your company name as well as your resale license or sales tax ID, whatever works for your nation. But if you don't have one, now's the time to get them.
Once you've opened your account, you're ready to start your business indefinitely.
Choose Your Business Structure
Every business has to have a certain legal structure and you require your government's permission for that. Below are some structures you can go for. Please note that each of them has their own advantages and disadvantages.
Sole proprietorship: Only one person runs this type of business and it is pretty easy to set up. In fact, it may surprise you to know that most dropshipping businesses are likely sole proprietorships. You don't have to file any paperwork with your state for this as you only need your Social Security Number and report business income on your 1040 form.
Limited Liability Company: By filing Articles of Organization with your state's Secretary of State, you can form an LLC. It is a separate legal entity that protects the owners from personal liability for business debts.
Corporation: You can form a corporation by filing Articles of Incorporation with your state. Like an LLC, a corporation protects the owners from personal liability for business debts. Corporations get to pay their own taxes.
Get a Tax ID
To get a resale license or a sales tax ID, get in touch with a lawyer or a legal advice service. This is necessary if you want to conduct business with the wholesaler. Applying for it is easy and inexpensive.
Here are some online sources that can aid you in this matter:
LawTrades (USA): Legal Advice
Clarity (USA): Legal Advice
Lawscout (Canada): Legal Advice
Rocket Lawyer (UK): Legal Advice
My New Company (USA): Incorporation Services
How to Register for a Sales Tax Permit in Every State
Choose a Platform
For this step, you have two options to consider; you can make your own ecommerce site, or you can sell your products on an existing online marketplace such as Amazon.com, eBay, or Bonanza.com. Although the latter requires less work, you could get lost in a sea of other sellers.
You can use websites like SaleHoo to create your own ecommerce store. This method is both fast and easy to set up. Apart from that, you can purchase a domain name and make your own website.
Set Your Site to Accept Credit Card Payments
Amazon and eBay can handle the payment processes for you. But if you're going for your own ecommerce site, then you have to have a merchant account as well as a payment gateway so that your clients can pay using credit cards.
There are several companies that offer both, such as CyberSource, Verisign, and Authorize.net. PayPal is perhaps the best alternative that will spare you the trouble of getting both merchant and payment gateway accounts and you can get their Shopping Cart feature for free.
Get a Toll-Free Number
If you want people to take you seriously as a business, then you need a toll-free number. With this, customers can lodge complaints or even ask questions. You can buy an 800 number from the internet as well and you can even link that number to your smartphone.
Manage Your Listings
Your products have to be priced right. And if you price your items too low, you won't make much of a profit. Too high, and your customers sway away.
Always consider how much you have to pay your supplier when deciding the selling price. Your supplier will also charge for shipping, so you can mention that separately and return policies in your listing if any.
Conclusion
Dropshipping business is no rocket science, and starting one just requires you to know the right information – and now you know how to start a dropshipping business! You won't go wrong if you follow all the aforementioned steps with conviction and care. Feel free to drop a comment or two if you have any questions running through your mind.