Beautiful and attractive email template design is a great way to catch your subscriber's attention, but we can all agree that it takes a lot of time to create one. I regularly follow Product Hunt to find new and useful products to make my tasks easy, and I've found a great solution in their repository to design a beautiful email templates design easily and quickly.
The solution? Templates By Email Monster.
Email Monster is a platform in which you can easily create stunning emails and it takes a short time to do so. The platform consists of hundreds of free templates you can edit instantly with its built-in editor. You can also create a custom email design on it if you wish.
And to put the cherry on top, it was ranked as Product Hunt's number 1 product on 2 Sep 2017:

How to Use It?
Click on Website from Product Hunt: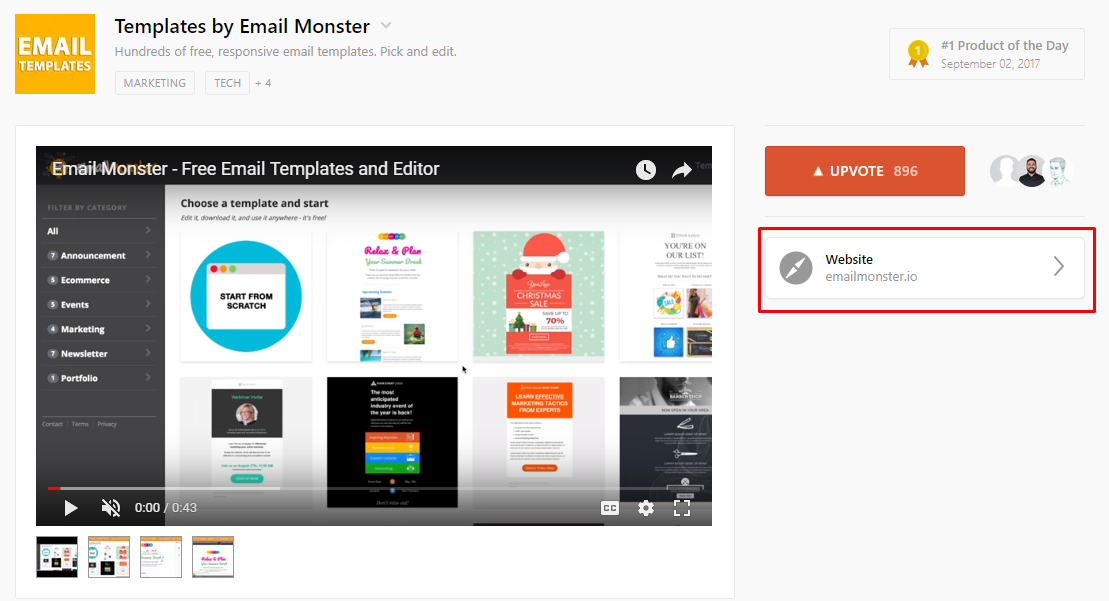 Now click on Install To Chrome.

Once done, compose a new email from your Gmail and click on the Email Monster icon: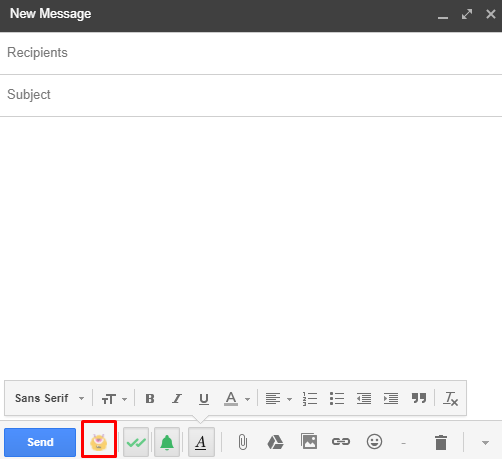 A new window will appear as shown in the image below: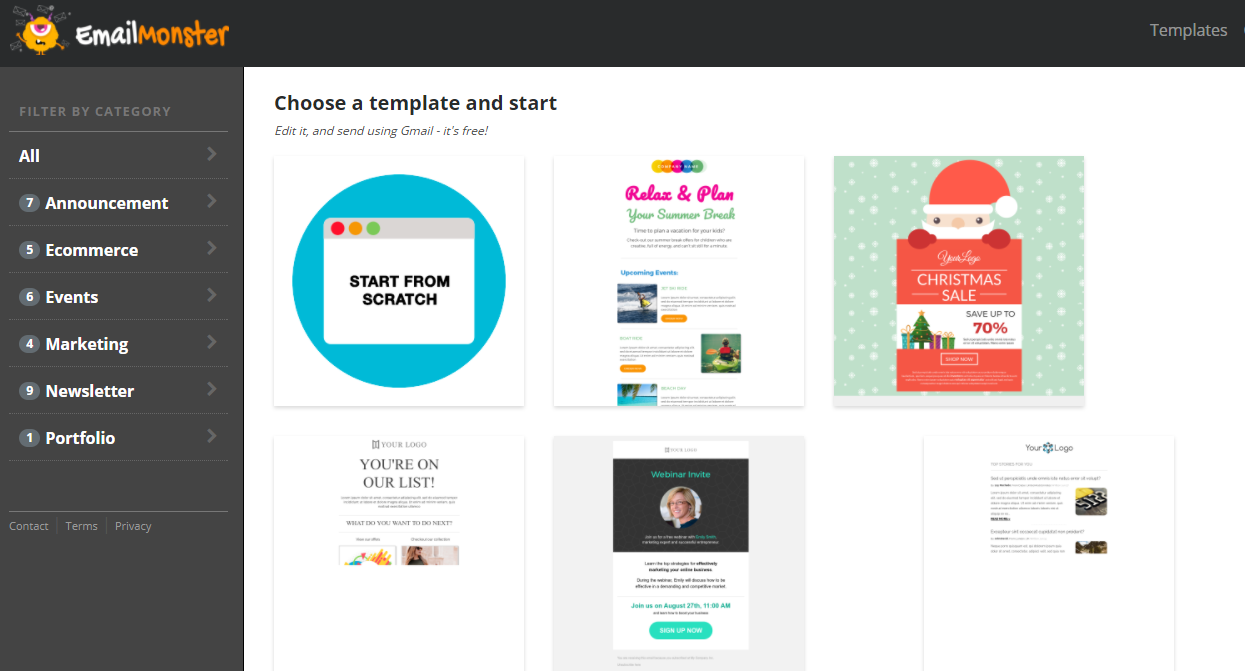 As I've already mentioned, it has a large number of totally free email templates which you can use if you want, or create one on your own for a custom design.
Click on Ecommerce category: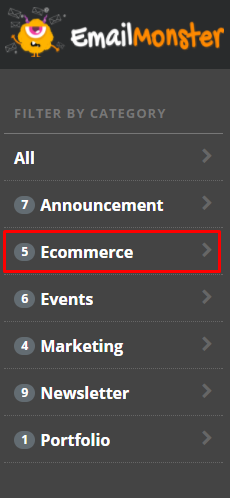 Here, you can select the template of your choice. For example, click on Christmas Sale template and replace the Christmas text as Demo and click on Send Using Gmail: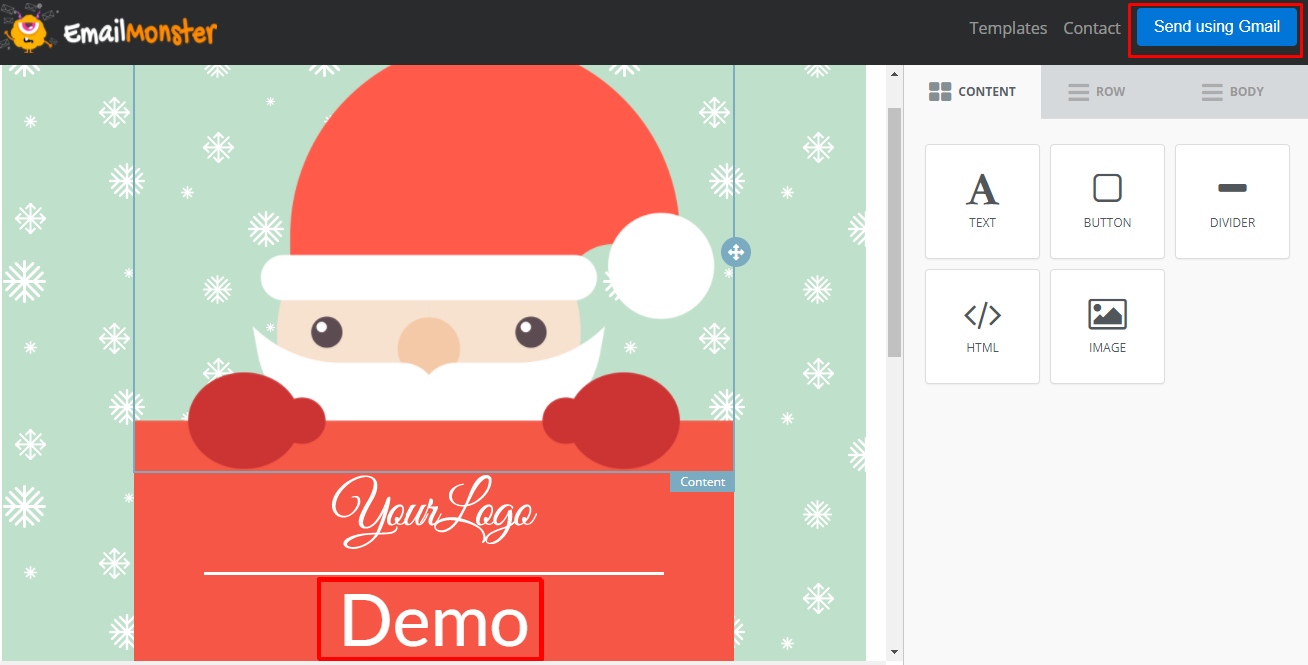 Your email is now ready to send: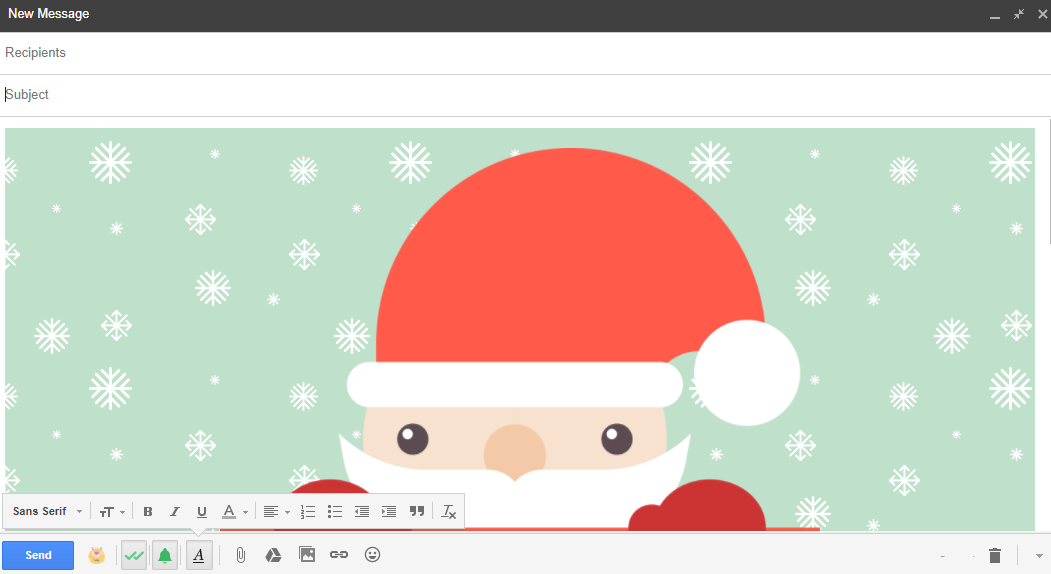 Note: If you are using any other email service then you first have to download your created template design directly from Email Monster. You will get the HTML file, open it with a code editor, copy the HTML code, then place the HTML code in the email.
Is it Helpful for Magento Merchants?
Yes, it's very helpful!
As Store owners have busy schedules and it's not easy for them to create a beautiful email template due to lack of time, hence Email Monster is a great way to design custom or existing beautiful email templates.
You can easily build attractive email designs for newly added products, best selling products, new offers or any other recent news without wasting much time. You just have to select a template of your choice and edit it according to your need. A well-designed email template can help in boost your sales, so make sure you do it well.
Final Words
Email Monster is a great choice for Magento store owners as it is loaded with several awesome and free email templates designs. I personally recommend every Magento Store owner to try Email Monster at least once. If you think this is helpful to you or you want to discuss something related to this article, just leave a comment below!