Articles
13 Must-Have Ecommerce Automation Tools for Holiday Season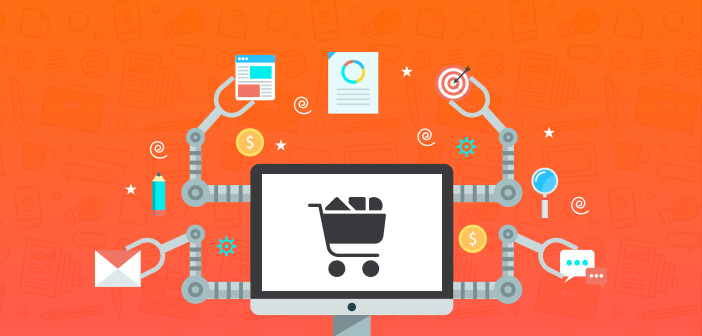 Disclaimer: Magenticians does not necessarily agree with the views expressed in this guest post. They are presented to bring to light all diverse views in the Magento and general ecommerce community.
Running an ecommerce store is hard work. There are too many tasks to take care of and not enough time to focus on growing the business.
In many cases, the bulk of the activities comprises of mundane tasks that could be easily automated through tools and platforms. The good news is that ecommerce store owners and managers now have access to a wide range of marketing and store automation tools that handle the repeat tasks very effectively.
The real challenge is that there are just too many tools to choose from. To help out the readers, I have selected the following essential ecommerce automation tools that add great value to the holiday season store management activities.
Ecommerce Marketing Automation Tools
1. Contalog

The first in the list of ecommerce automation tools is Contalog. It offers a powerful inventory and order management system that keeps track of the stock levels and inventory status effortlessly. All the information synced across all sales channels so that you could make informed decisions during the Holiday Season rush.
The system could handle a wide range of product attributes and quantities. In addition, it is smart enough to predict inventory level requirements to ensure that your store is able to fulfill all orders efficiently. Contalog could partially process the orders, improving the customer experience on your store.
2. TextExpander

An important part of ecommerce management is sending out a lot of emails. In addition, you have to post social media posts and custom messages. Instead of wasting a lot of time typing everything from scratch, I recommend TextExpander, a marketing automation tool that keeps all your text snippets in one place. Whenever you need to send out an email or a message, all you have to do is to choose the right snippet and insert it at the right location.
Given the highly positive impact of personalization, TextExpander is one of the greatest ecommerce automation tools that help generate customized messages in a jiffy. The tool supports several languages including English, French, German, Italian, Japanese, Russian, Spanish and Portuguese.
3. Infusionsoft

If you're looking for an all-in-one solution for your ecommerce marketing needs, look no further than InfusionSoft. This ecommerce automation tool allows you to access more than 200 applications and platforms from a single location so that you do not waste time switching between tasks and tools.
InfusionSoft offers a complete business suite including CRM, analytics, sales and marketing automation, and even credit card processing. In addition, with this ecommerce marketing automation tool, you could take advantage of the built-in campaigns to further automate the many store tasks that take up a lot of precious time.
Developers could further expand the platform by using the InfusionSoft API that allows third-party applications and tools to communicate with the platform. Thus, you could easily setup custom applications to work seamlessly with the InfusionSoft platform.
4. Zapier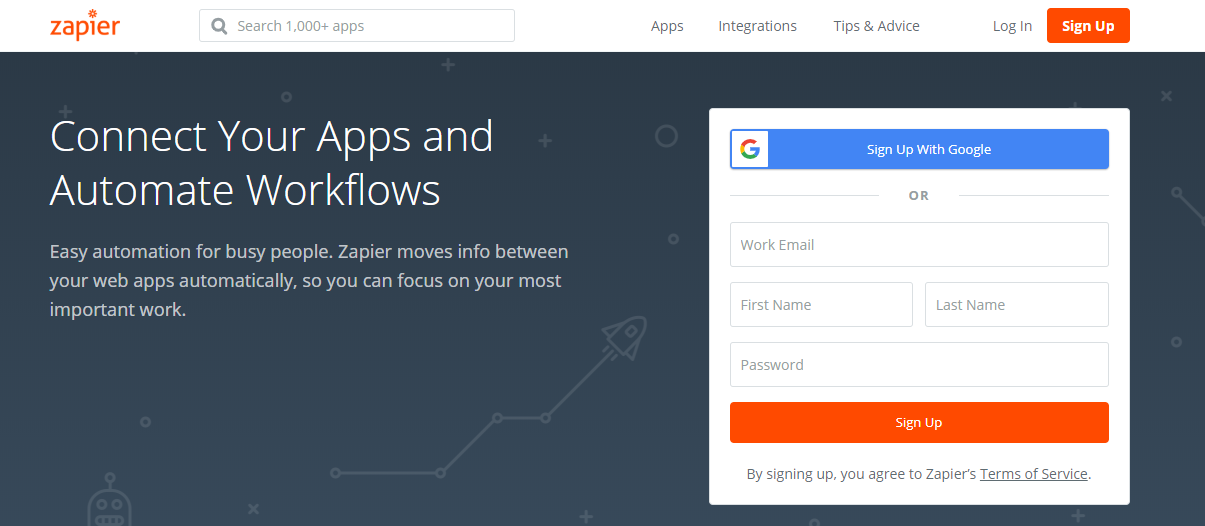 Zapier is one of the great ecommerce automation tools that allow you to connect all your tools and applications to a single access point. This means that instead of juggling a lot of tasks, you only have to open the Zapier platform and get things done in minimum time.
You could setup either custom workflows or start off with the provided options. In both cases, workflows called Zaps integrate third-party tools to facilitate data and functionally exchange.
To date, Zapier supports more than 750 apps including email clients, spreadsheets, accounting tools, and communication platforms. Using this ecommerce marketing automation tool you could set up custom solutions that connect several applications to increase and enhance store-level automation.
5. Ecomdash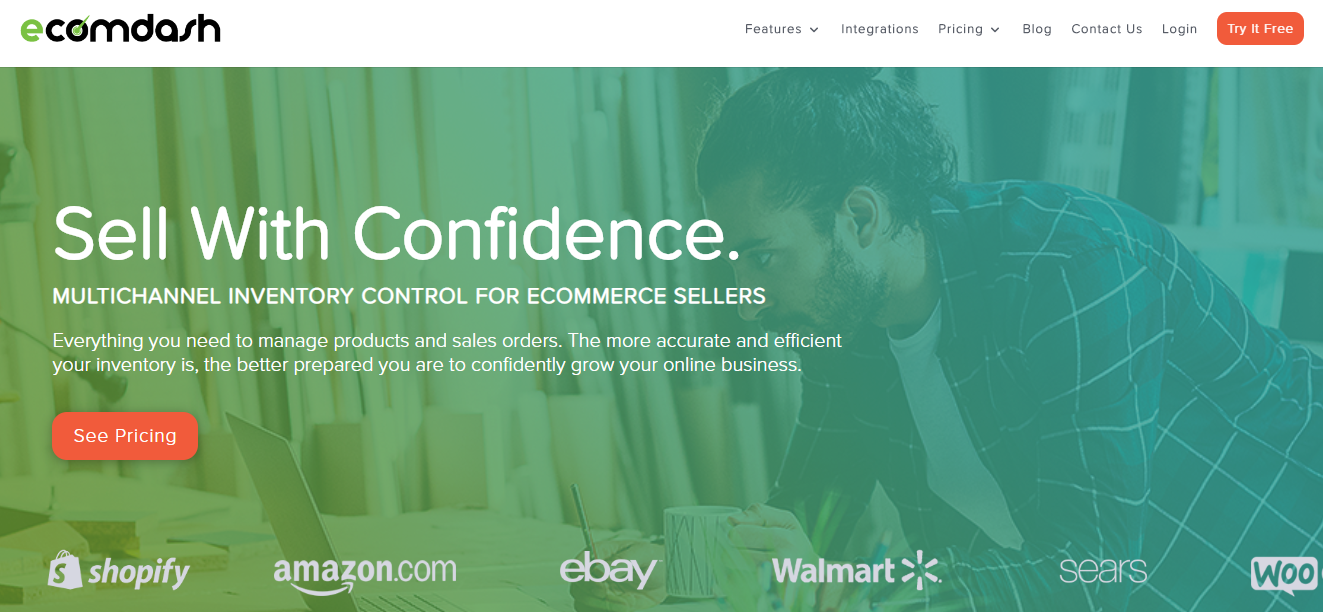 Another in the list of ecommerce automation tools is Ecomdash. It is a great solution that automates most of the aspects of store inventory management. This marketing automation tool operates in real-time is available across several channels so that you do not have to guess your stock levels anymore.
However, Ecomdash is more than just another inventory management tool. It is a complete solution that covers business operation areas such as order and inventory management, drop shipping management and shipping management.
You could further customize the platform by using the Ecommerce API that allows developers to create custom integrations for suiting specific requirements of the stores.
6. OptinMonster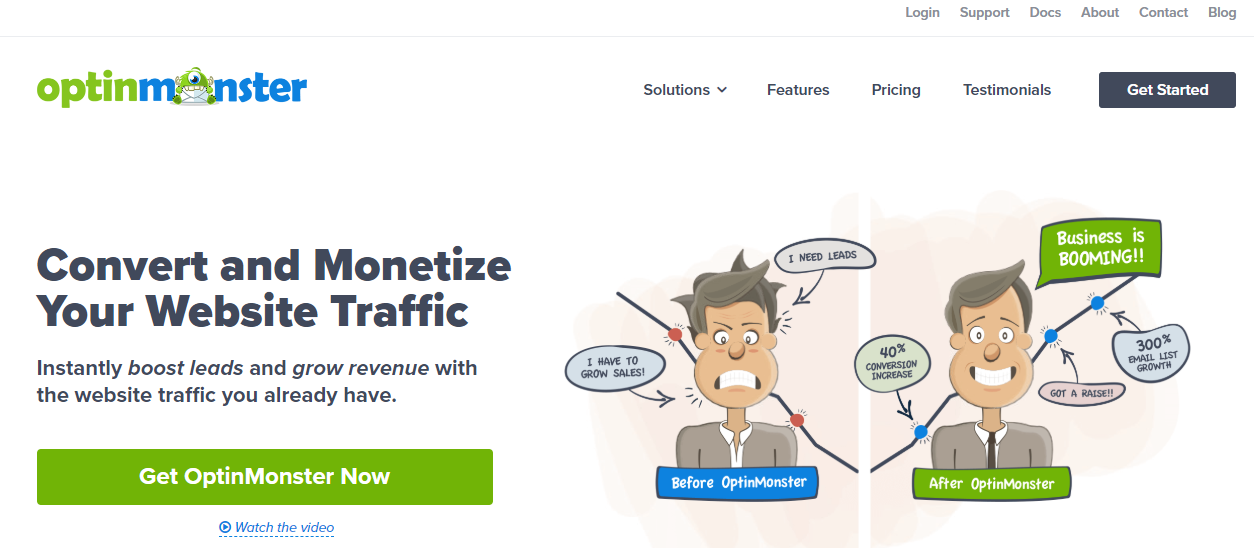 According to many experts, OptinMonster is the most powerful conversion optimization and lead generation tool available today.
Using the tool's full-screen Welcome Mats, exit-intent popups and scroll boxes, you can drastically boost store's conversions and gain more subscribers. This ecommerce marketing automation tool could redirect visitors to specific pages as decided with the tool's behavior detection rules.
Store owners could use OptinMoster to retarget abandoned carts by offering special discounts that intend to reduce the cart abandonment rate. Similarly, this ecommerce marketing automation tool used to generate and manage store subscribers effortlessly.
7. MailChimp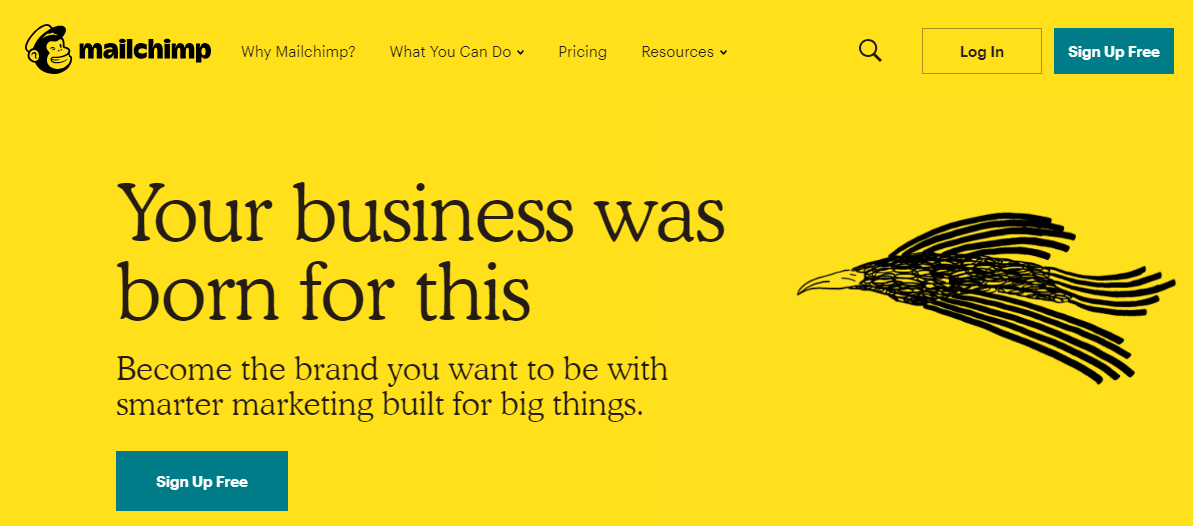 MailChimp is one of the leading ecommerce automation tools that is very popular for setting up and managing email campaigns. Using the builtin campaign manager, store owners can easily create and launch email campaigns. The marketing automation functions help stores attract new visitors and follow up with current customers through targeted emails.
The best aspect of MailChimp is its easy integration with all popular ecommerce platforms including WooCommerce, Shopify and Magento.
In addition to email management, MailChimp is of the ideal marketing automation tools for setting up and managing ads on all major social media channels such as Facebook, Twitter, and Instagram.
8. Zendesk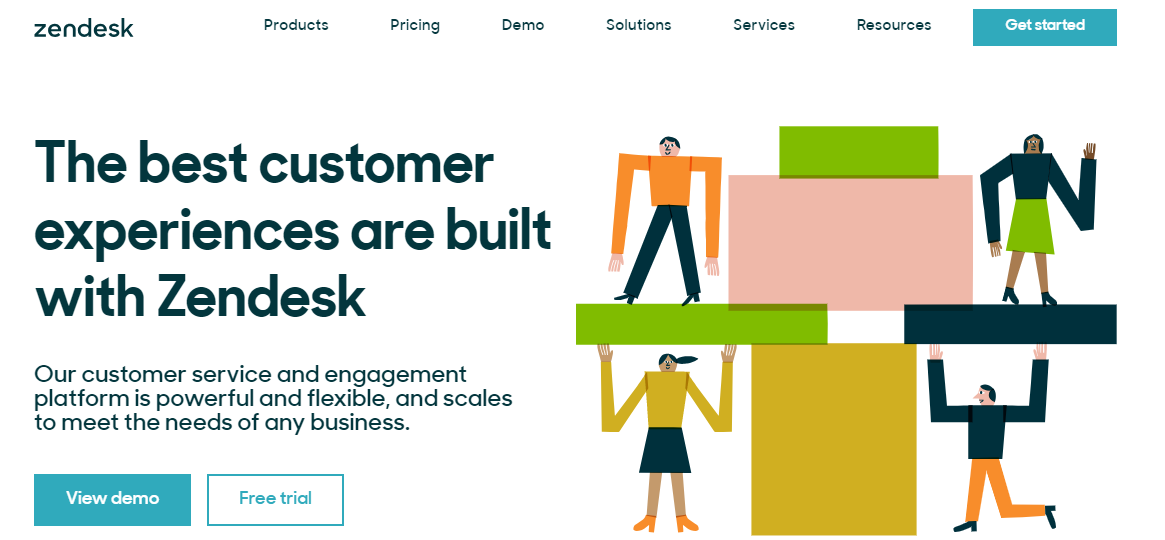 Zendesk is a powerful CRM solution that takes care of almost all aspects of customer relationship management. Using this marketing automation tool, ecommerce stores could automate customer relation activities and take advantage of the platform's data processing capabilities.
The good thing about Zendesk is the close collaboration with the store functions that ensure that the management has complete insights into customer history and association with the business.
9. Google Alerts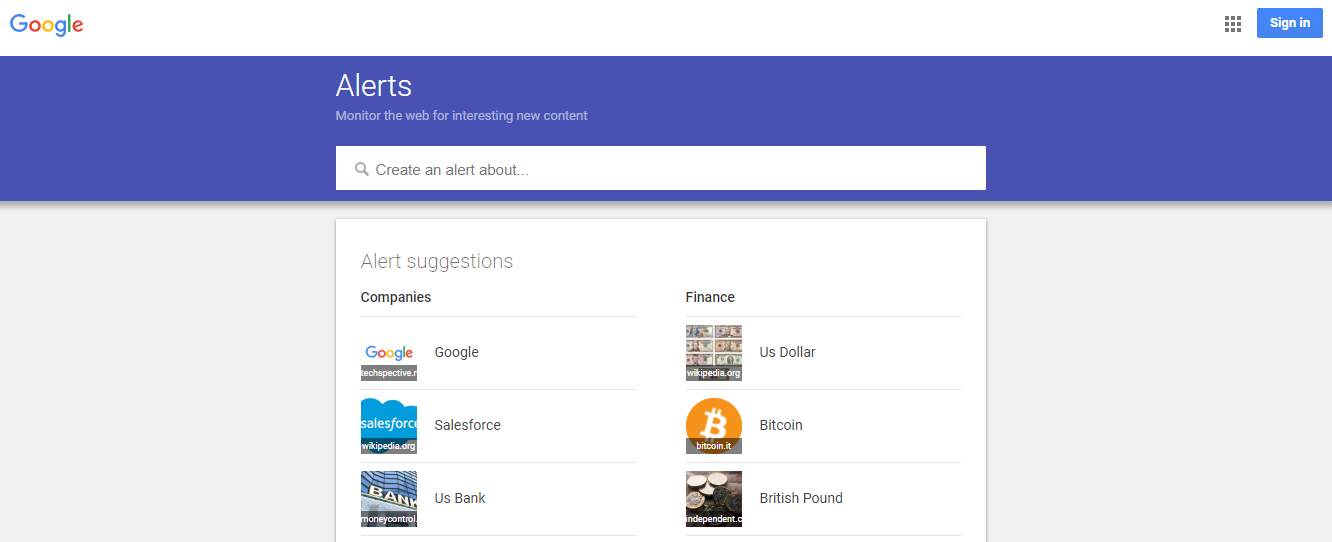 Competitive intelligence is an essential business feature that allows stores to keep an eye on the competition. This way, they are not blindsided by the competing stores when it comes to prices and product range.
While there are a number of ecommerce automation tools that gather and present competitor intelligence data, I believe that Google Alerts is the store owners' best friend. And the best thing is that the service is free to use.
All you have to do is to sign up for a Google account and then setup custom alerts for everything from price change to new product addition. You will get an email every time the condition of an alert fulfilled.
In addition, Google Alerts is one of the great marketing automation tools for monitoring the store's reputation on the Internet. Setting up alerts for brand mentions is a simple but effective way of understanding how the Internet audience views the store's services.
10. IFTTT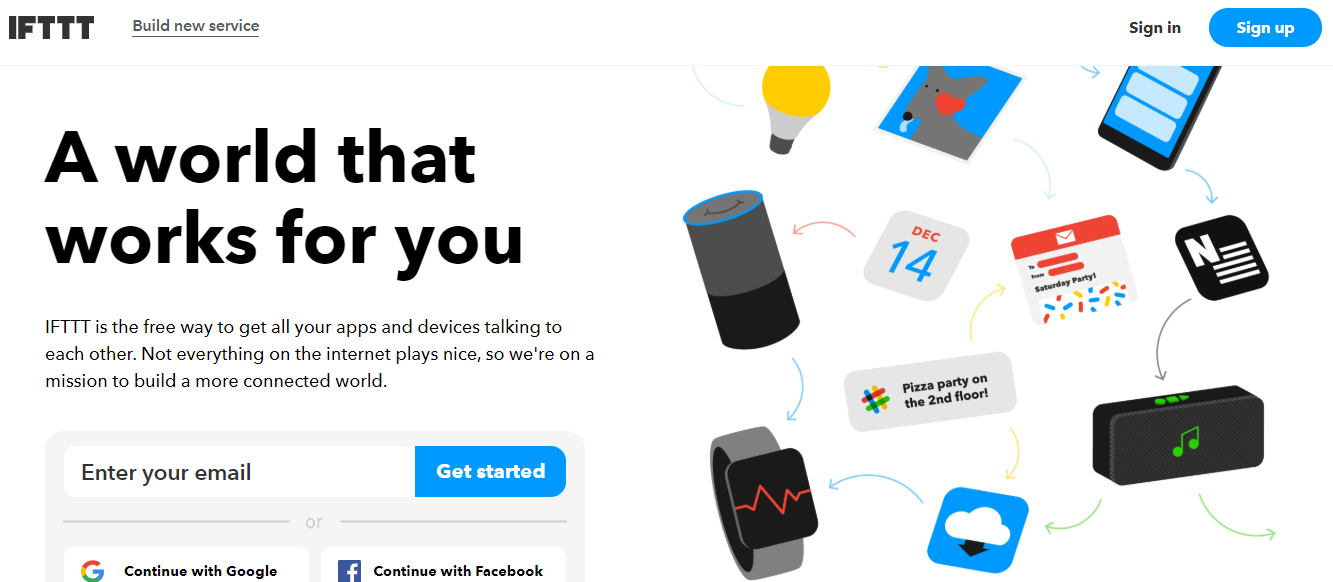 When you talk about ecommerce automation tools, then you can't ignore IFTTT. It is one of the great marketing automation tools through which you can market your online store products on multiple social channels at a single time. You just have to create a statement that called an applet triggered on the scheduled time to your selected channel.
In addition, this tool allows you to promote your online store on other digital platforms which can help you reach a wider audience. If you're looking for marketing automation tools for your online campaign, this is a tool is for you.
11. Buffer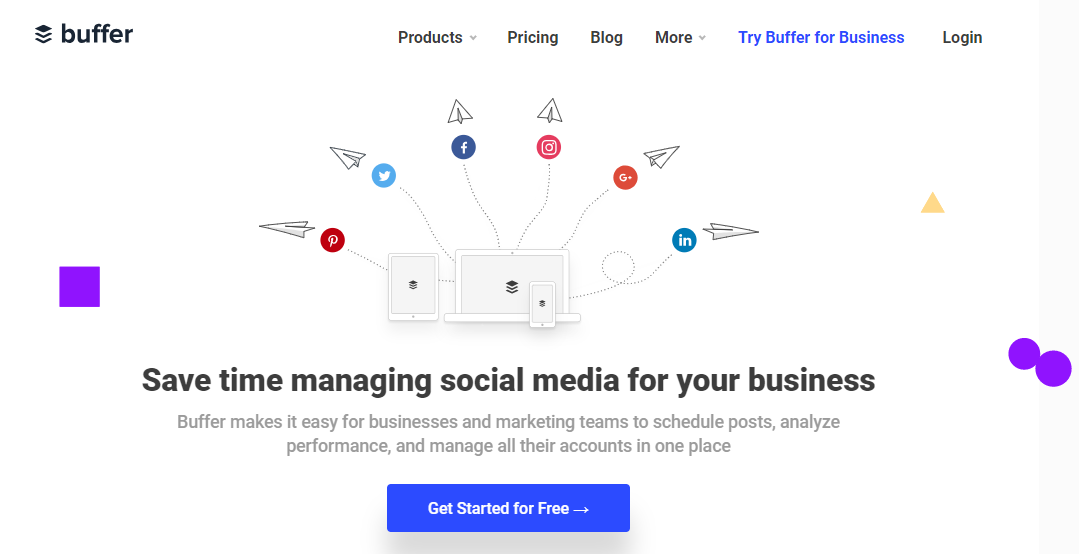 Buffer another ecommerce automation tool that gives you an opportunity to market your online store on Twitter, Facebook, LinkedIn, and Instagram. You just have to schedule posts and it will publish automatically to your chosen channel. So, if you want to promote your online business on social platforms in a short time then this marketing automation tool is a solution.
12. Dotmailer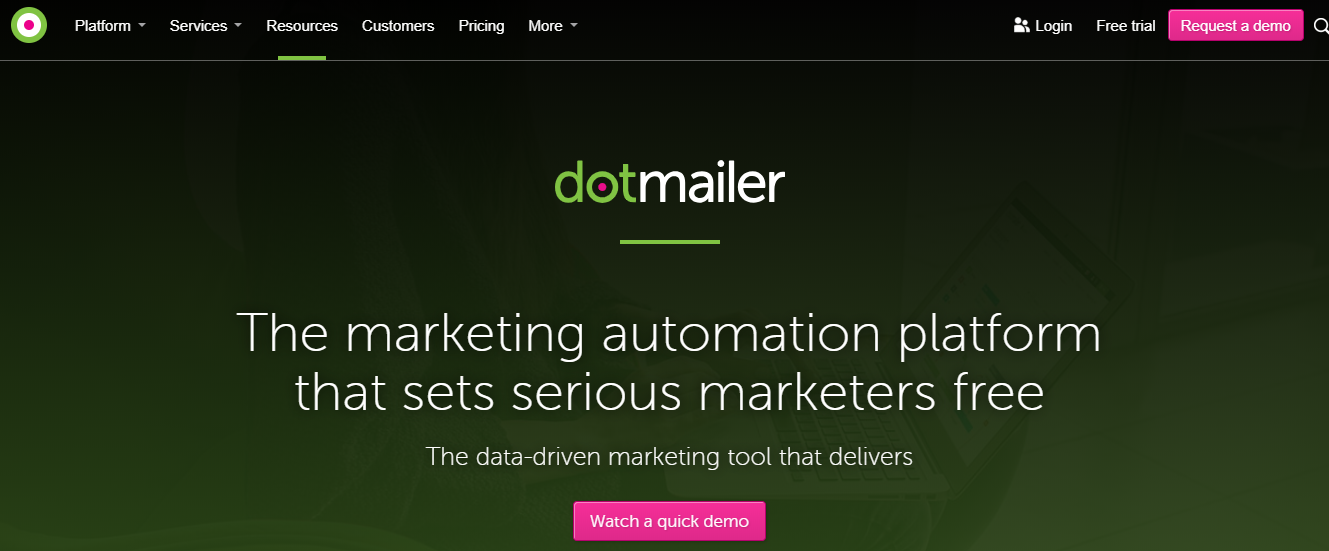 Last in the list of ecommerce automation tools is Dotmailer. It is one of the more simpler marketing automation tools that enable you to promote your online store through email marketing. Your account will be assigned with a dedicated account manager from start to end. They also offer a large number of useful email toolkits that will help you to run successful campaigns. If you're searching for a solid and extensive email marketing tool, then dotmailer will work for you.
13. Veeqo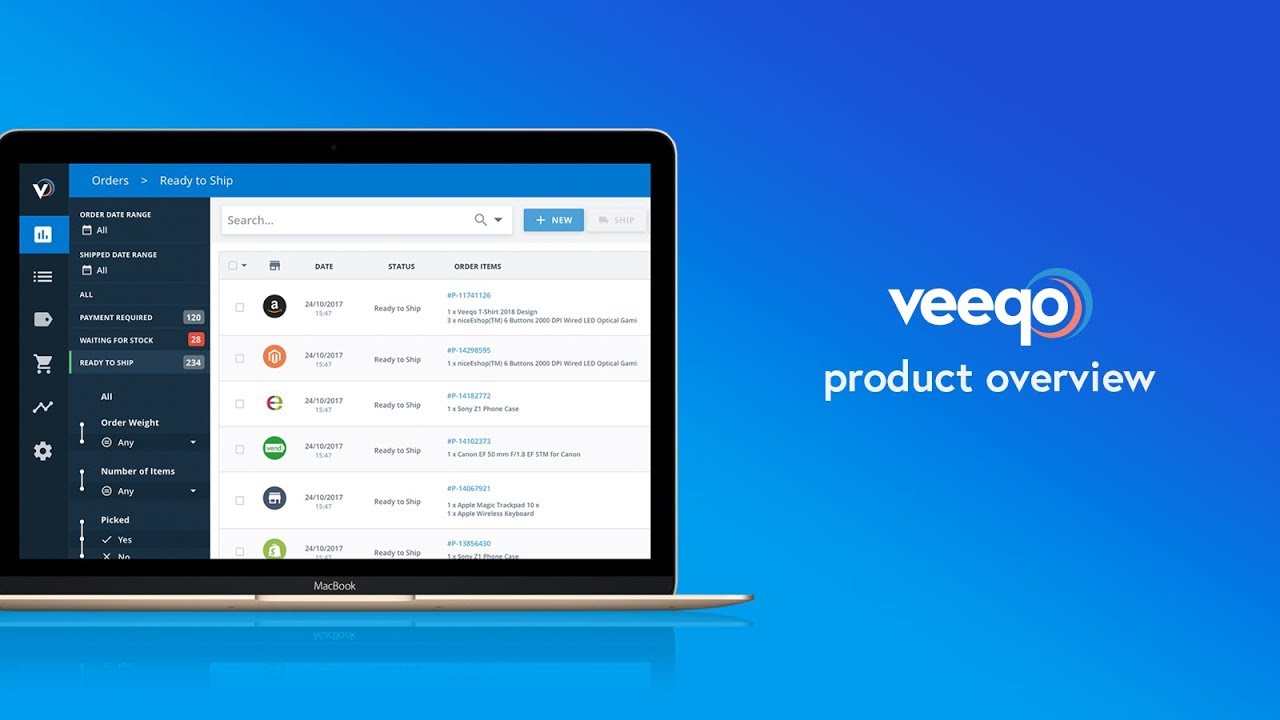 Veeqo is another commerce automation tool that helps retailers manage their entire back-end. Veeqo syncs customer orders from multiple sales channels into a central platform, while keeping inventory accurate across stores in real time.
You can also automate your fulfilment process in Veeqo by pick, packing and shipping orders using over 17 different couriers.
Veeqo's open API makes it easy to integrate any of your vital software to streamline and automate your entire ecommerce business.
Wrapping Up
To make an online store successful, you have to implement a large number of tasks on a daily basis. However, it's not easy to perform every task and for that, automation tools are the best choice. So, in this article, I have shared a list of marketing automation tools with their details that would help you run an ecommerce store with minimal effort. If you think I have missed out on any ecommerce automation tools, just drop your comment and I'll surely respond to you.
Frequently Asked Questions
Q1. How to choose the right marketing automation tools for my business?
First, you have to identify your requirements and what exactly you want to promote on your online store. Once that's done, choose the right automation tools for a variety of tasks.

Q2. What are some of the best email marketing automation tools?

Email marketing is one of the greatest but often overlooked means of promoting an online store which can boost its sales. Here are the most effective email marketing automation tools for you to check out:
Mailchimp
TextExpander
Dotmailer